Retail openings
The best worldwide retail initiatives August 2018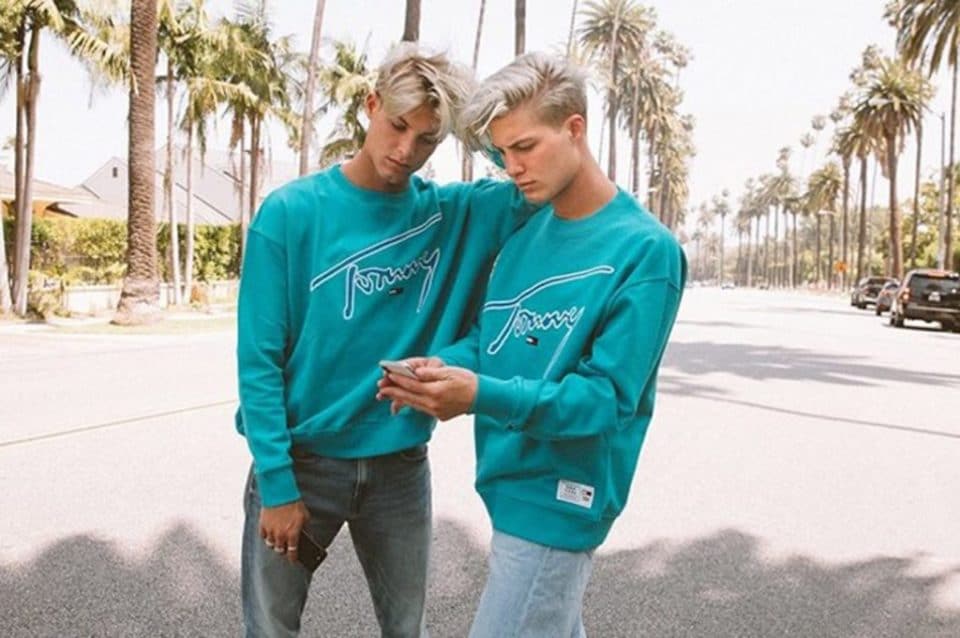 It's been a very busy few months for exciting retail initiatives across the world, so much so, that this month we're bringing you a few more than usual. Keep on reading for the best new tips in technology and experience from some of the best retailers around.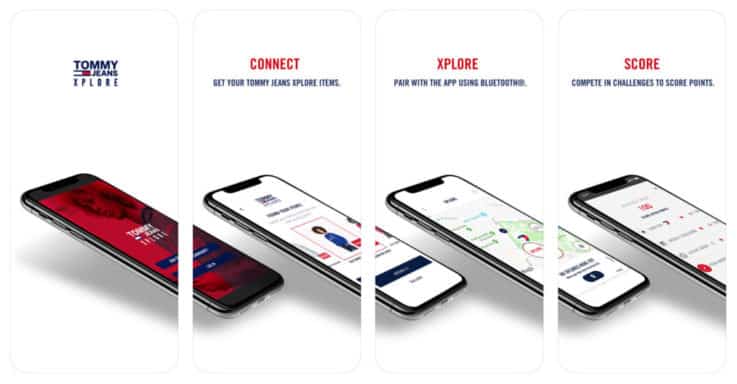 Tommy Hilfiger's jeans that track movements
Tommy Hilfiger is launching a 23-piece collection, titled 'Tommy Jeans Xplore', containing smart-chip technology that will track how often customers wear the items as well as where they are wearing them.
The brand will then offer rewards and experiences to its most loyal wearers, and hopes to create a "micro-community of brand ambassadors". If wearers want to be rewarded for their loyalty, they must download the dedicated Tommy Jeans Xplore app. They'll then be eligible for freebies including gig tickets, product discounts, charity donations and more if they wear the clothes often enough, with bonus points for going near Tommy Hilfiger stores.
Ratio – the robot café with no baristas
Ratio, a coffee shop situated in downtown Shanghai, has launched with no baristas and no cash desk queue. To purchase a coffee, customers simply scan a code at the entrance with their smartphone, place their order and then pay via their mobile.
A robotic arm at the coffee station then proceeds to make the coffee; grinding coffee beans, pumping espresso shots and water into a cup, and placing the final product on the counter to await pickup. A glimpse of the future?
IKEA introduces buy-back secondhand service
Swedish homeware brand IKEA has announced the launch of a take-back service at a store in Sydney where customers can fill in an online form and add photos of the furniture they want to exchange. IKEA then evaluates the product, and eligible items can then be taken back to the store to be resold in exchange for IKEA vouchers. The scheme aims to extend the life cycle of IKEA furniture, rather than products going straight to landfill.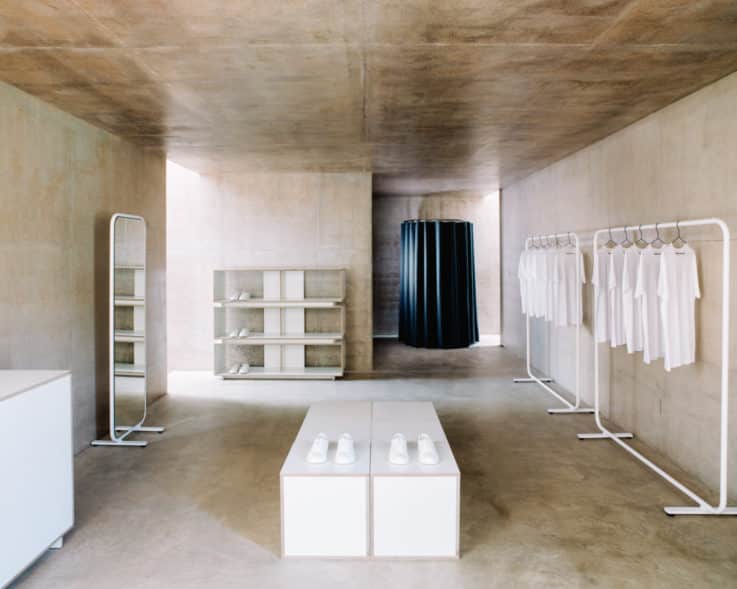 Appear Here's short-term furniture
Appear Here has launched 'Found x Appear Here,' a collaboration with architects Found Associates featuring a new furniture collection designed for short-term retail.
Appear Here already offers a 'plug and play' retail experience and this new collaboration allows people to set up shop at speed, whilst creating a unique brand experience. The collection provides an easy solution for independent retailers, department stores and landlords looking to fit out their stores.
Ford partners with Next to bring car-buying instore
Ford has opened its new Digital Ford Store in fashion brand Next's Arndale flagship store, designed by London creative agency Dalziel & Pow. The new concept has been designed with different customer journeys in mind – from day tripping families to trend-conscious millennials, to existing customers seeking an upgrade or passers-by new to Ford. The coalition of these two brands paves the way for a lifestyle approach to retail that allows customers to design their entire life in one place.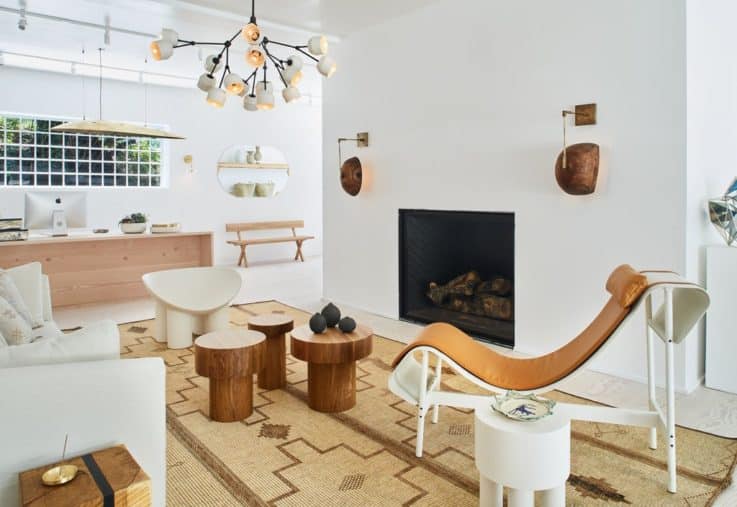 Garde Summerland is a design store where you can spend the night
Garde Summerland is Scotti Sitz's second outpost of her Los Angeles home-design store Garde. However, this is a store with a difference and customers can tap even further into the Garde lifestyle by staying the night at the store-cum-apartment.
The second floor of the barn, called Garde House, is equipped with a working kitchen and living space where everything is for sale. Sitz will switch out the décor seasonally to showcase new brands.
Corintha Hotel and Selfridges shopping experience
Corinthia Hotel London has announced the ultimate shopping experience with its luxurious 'Shop, Stay & Play in London' package. The package includes a stay in one of Corinthia's luxurious suites or penthouses as well as a one-way chauffeur-driven luxury car transfer from Corinthia to Selfridges, an exclusive store tour guided by a Selfridges expert and various other benefits such as fast-track tax refund service, free delivery and a welcome gift of £250 off purchases.
A novel you can shop
Novelist Riley Costello has developed a way to sell apparel and home goods while her fans read her latest book, a method she has trademarked as "Shopfiction."
Links in the digital version take readers to video highlights of key scenes in the story as well as shoppable photos of characters wearing clothing or using home goods described in the text. Costello earns "a small commission" when readers follow the shopping links to retail websites to buy items featured in the book.
Grab & Go's in-car convenience store
Southeast Asia-based cab app Grab has partnered with US-based in-car commerce startup Cargo to launch Grab&Go in Singapore. The new initiative turns Grab cars into a mobile convenience store that stocks snacks, drinks, personal care products and more for passengers to purchase. Drivers earn extra when customers buy, giving them a chance to up-sell their ride.
For more of our expert knowledge and to find out about the latest trends in retail, take part in one of our London retail safaris or register for one of our New York retail trend tours.