Tech
The future of retail and wearable tech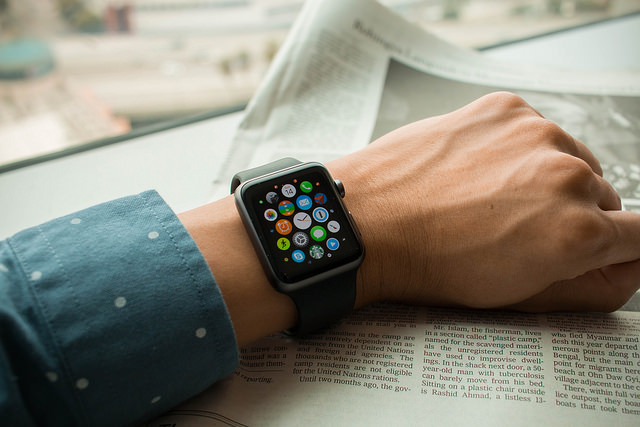 Image credit: LWYang
Although definitive sales figures for the Apple Watch haven't been released, disclosures made by the company this week reveal that the product has reached more than $1.69 billion in sales.
Not only that, a recent report by technology researchers Gartner have forecasted shipments of health and fitness wearables to reach 91.3 million by the end of next year. 19 million of those are said to be wristbands, 24 million to be watches and the largest portion left to tech enhanced garments.
With both sales figures and interest levels set this high, it seems wearable tech has made it to the mainstream. But what is the future of retail and wearable tech? We run through some of the ways we see it affecting the retail landscape.
FASHION-TECH: COLLABORATION AND CUSTOMISATION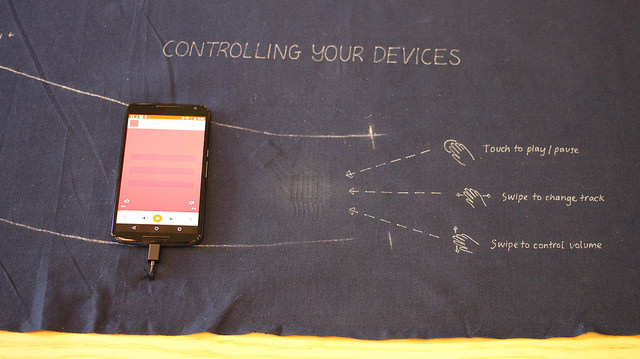 Google and Levi's Project Jacquard. Image credit: Maurizio Pesce
Seeing as how we have to actually wear them, it's important we get the fashion part of wearable tech right. With this is mind, fashion and tech are becoming closely knit.
In 2014, Ralph Lauren unveiled the biometric T-shirt, utilising silver fibres woven directly into the fabric as a means of reading heart rate, breathing depth and more. In May of this year, Google and Levi's announced Project Jacquard, a partnership in which garments are made with yarn that interacts with the Internet of Things. Only this week, Mastercard also announced a collaboration with fashion designer Adam Selman to create a range of consumer products that double as mobile payment solutions.
With the wearable tech and fashion domains becoming increasingly intertwined, we can only expect to see more. In the same way Diane von Furstenberg designed exclusive frames for Google Glass, it's sure to be only a matter of time before it's translated to Apple Watch wrist-straps and beyond.
EASIER PAYMENTS
With the birth of Apple Pay and Google Wallet, instantaneous mobile payments have been solved and now, companies are looking to wearable tech as retail's next payment device.
Already, Samsung's Galaxy Gear uses NFC to pair user's watches with their phones and Apple do something similar with the Apple Watch. Even in Disneyland, an impressive percentage of guests have opted in to use MagicBand. A colourful, all-in-one wristband, this lets the user access everything from their hotel room to seamlessly purchasing food and merchandise whilst data-capturing behaviour along the way.
For September's SS16 season too, British designer Henry Holland collaborated with Visa Europe. Combining fashion, wearable technology and faster payments, 10 VIPs at his catwalk show were given a stylised ring loaded with £500 credit. At the end of the show, the guests were able to approach the models, hold their ring to the brooch that corresponded to the outfit they preferred and touch the ring to that brooch to purchase the garments.
With these kinds of initiatives only getting better, faster and more accessible, you may be paying for your coffee with your watch, cuff link or ring sooner than you think.
INTERACTIVITY
Although it's all well and good acknowledging the simplistic purchase capabilities of wearable tech, there's a lot to be said for experience and interactivity. Whether interacting with other pieces of tech or utilising it with the offline world to create an innovative in-store experience, the potential is present.
One example would be SensaBubble. Developed by a team at Bristol University, it's described as a "chrono-sensory mid-air display system," wherein a computer-controlled bubble cannon fires a soap filled scent bubble at a user. These bubbles can also project a colour or display. Who says retailers can't release a personally tailored bubble at a customer entering a store with information gleaned from their wearable tech?
There have also been a number of projects launched in line with monitoring the emotions captured by the devices you're wearing. At Microsoft Research, they have MoodWings. Described as "a wearable biofeedback device for real-time stress intervention", they're butterfly pins that are being developed to flutter when you're stressed. They're also developing a scarf that can be commanded to heat up via a smartphone app and eventually work with emerging emotion-sensing devices.
Pair that with things like Google's upcoming Physical Web, as well as the presence of QR codes already around, and you'll see there's a lot of opportunity on the horizon.
FITNESS AND FOOD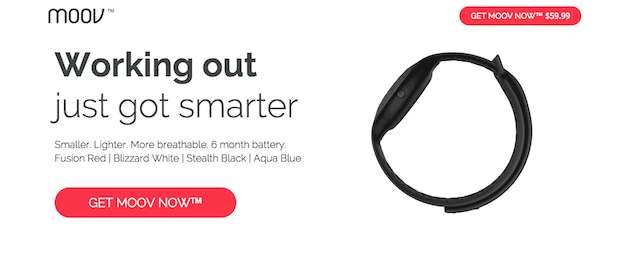 In its annual fitness trend forecast, the American College of Sports Medicine predicted wearable tech will be the top fitness trend for 2016. With the ability to monitor everything from the rate at which your heart is beating to the amount of calories you've burnt on your way to work, it should come as no surprise that when it comes to wearable tech, fitness retail has exploded.
Mostly worn around the wrist, there are a number of independent companies jumping on the momentum. Moov products analyse, coach, talk to you while you work out, offer scientific workouts, monitor your heart, has an impressive six month battery life and gives the ability to compare your progress with friends. Jawbone are another company offering products that track your sleep stages, through REM, light and deep. Their products also act as a place to document your calorie intake, with a built in restaurant search and food database.
The Apple Watch website itself has a section dedicated to fitness. Outlining perks of the product that notify you when to stand, move and exercise, as well as your personal goals, progress updates and workout summaries, it's a definite selling point for consumers.
A universal issue that relates to everybody, it will be interesting to see how vital a role fitness plays in the retail of wearable tech and how that, in turn, will influence the retail habits of food.
WEARABLE TECH 2.0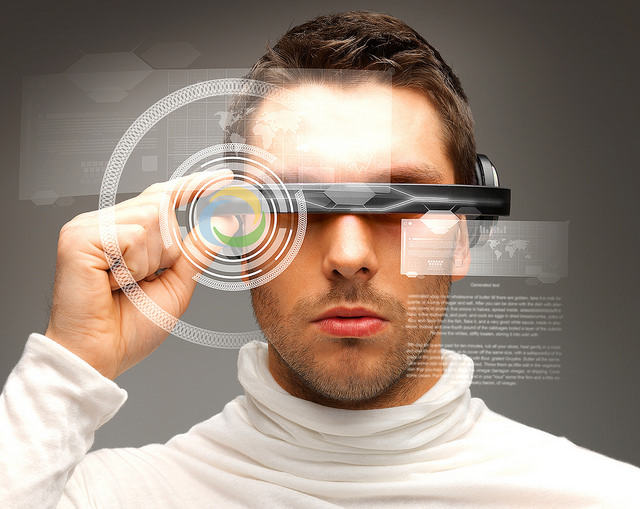 Image credit: COM SALUD Agencia de comunicación
As future forward and innovative as the initiatives and projects listed here may seem, wearable tech is still in its infancy. It's an area with space for development and one with gaps to fill.
Where do you think wearable tech will venture next? How would you alter your offline retail space to fit around this tech?
With omnichannel too, getting your strategy right in today's climate is imperative. How do you feel wearable tech will play a role in your omnichannel presence? And how do you think, with another point of interaction, it'll work in unison with other devices to create a memorable browsing and buying experience?