Retail openings
The Most Important Global Retail Initiatives November 2019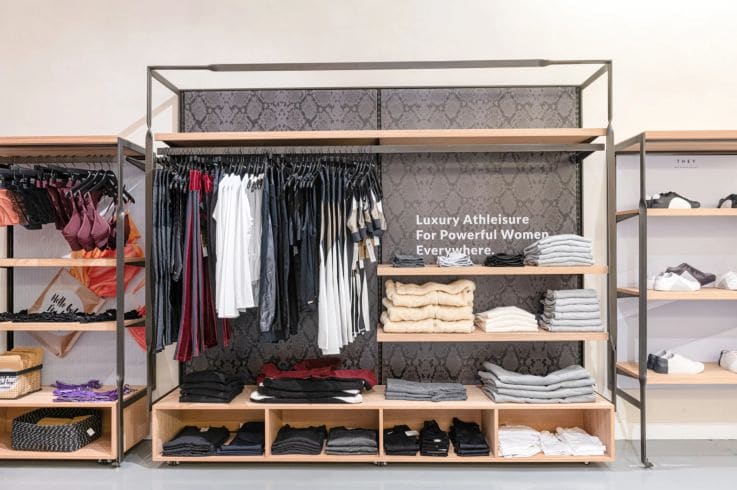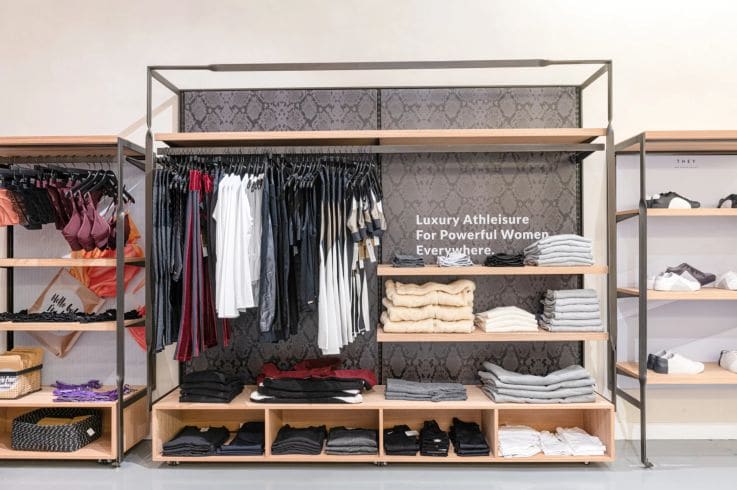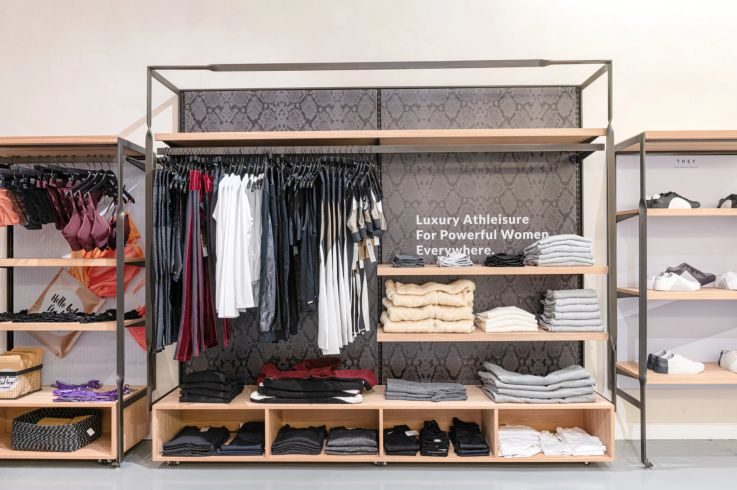 Image credit: b8ta
This month some hugely significant new retail initiatives have opened around the world. From McKinsey's tech testing space to the long-awaited opening of the American Dream Mall, there's a lot to interest retail enthusiasts in our comprehensive round-up…
American Dream Mall (New Jersey)
The $5 billion American Dream Mall has just opened in New Jersey. The most notable feature of this new mall is the Nickelodeon-themed indoor theme park, which is one of the largest indoor theme parks in the world. It includes more than 35 rides and will ultimately employ around 16,000 people.
There's more to come too with a water park and indoor real snow park also in the pipeline. The mall also includes a wide range of retail outlets, and the experiential elements are clearly a bold attempt to maximise footfall to the retailers. Whether or not American Dream is successful could have a big influence on the future of shopping malls.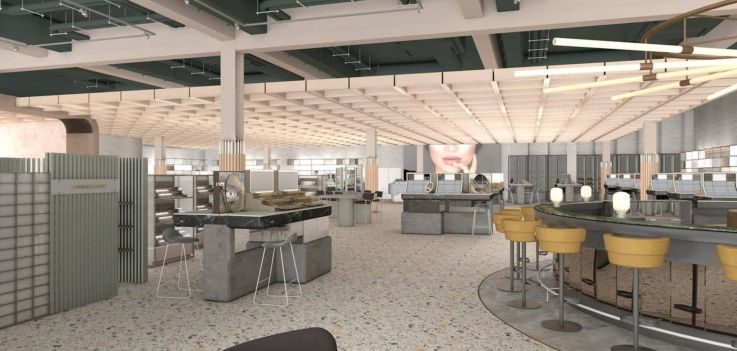 Image credit: Harrods
Harrods Beauty Stores (Lakeside, Essex)
Harrods is set to open a number of 'H Beauty' stores across the UK with the first coming to Lakeside Shopping Centre, Essex, in April. The store will include a blow dry bar, an area to get facials, make-up play tables and a cocktail bar. It's a very experiential space that encourages shoppers to trial various brands – and it's intended to attract customers before a night out. It's a smart concept that helps to extend the Harrods brand outside the M25, and tap into the incessant growth of the beauty industry.
Myntra tailors (India)
Myntra, an Indian fashion platform owned by ecommerce giant Flipkart, is now employing tailors to deliver clothes to customers in an attempt to cut down on returns. Tailors can make alterations there and then according to customer preferences – which should drastically reduce an area of significant sales losses for Myntra. It's a smart and simple way of addressing a global issue for online fashion retailers.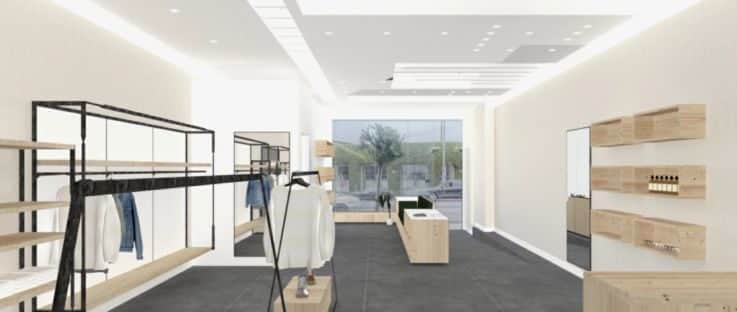 Image credit: b8ta
B8ta 'Forum' (LA)
B8ta is already a renowned retail innovator with stores that serve as presentation centres for innovative products, rather than simply selling them. Its new concept, 'Forum', moves beyond electronics and into fashion and lifestyle products. The first example of this new format is in Melrose Avenue in LA, which is a store-as-a-service space allowing niche online brands to design their own brand experience.
B8ta will stock products from various brands but also allow a brand partner to curate a space for a product launch, community or influencer event. B8ta provides everything from back room and merchandising to checkout and inventory software, giving brands the freedom to concentrate on the customer experience. This new concept allows b8ta to build on its knowledge and reputation, and provide a valuable route to physical retail for many up and coming brands.
Massimo Dutti (Dubai)
Massimo Dutti has opened a new flagship store in Dubai. There's a big focus on personalisation and VIP styling here with a number of style advisors employed, and a separate VIP service also available. Customers can also customise their purchases in a number of ways while they wait. The luxury fashion brand has also installed magic mirrors featuring RFID triggers, which allow customers to find more information, browse entire looks and even pay for an item through an app.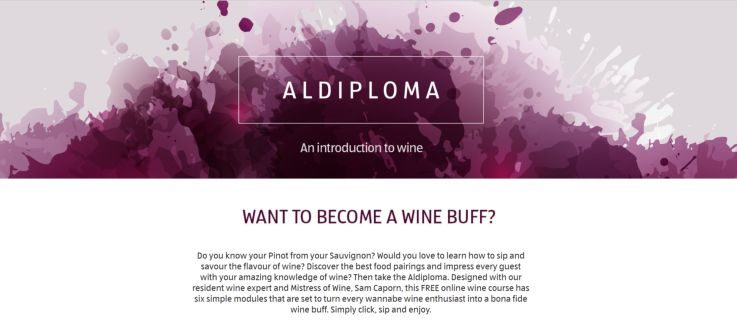 Image credit: Aldi
Aldi wine course
Discount supermarket chain Aldi has just released a free online wine course for customers. The course, which is completely free to download, comprises six video tutorials and six wine modules. It's the first of its kind for a UK supermarket, and helps to extend Aldi's reputation for selling good wine that's completely unpretentious. Aldi believes customers often don't know enough about wine to make an informed choice and it wants to democratise that process.
McKinsey (Minneapolis)
Global management consultant McKinsey has decided to take a leap into physical retail with its first ever store. The space, located in Mall of America, the biggest shopping mall in the US, sells underwear, make-up and jewellery. But the real purpose is to trial the effectiveness of new technology. Customers will be able to try out different gadgets and technology, and will also be given a variety of innovative payment options. McKinsey will partner with a number of different brands to trial different concepts in an attempt to help them decide which tech can make a real difference to physical retail.
[youtube https://www.youtube.com/watch?v=2rWlThYr4lA&rel=0&controls=0&showinfo=0&w=737]
IKEA in the Museum (Madrid)
Earlier this year, IKEA launched a campaign in The Museum of Romanticism in Madrid that placed its furniture alongside priceless antique pieces and challenged visitors to spot the difference. Those unable to visit the museum could engage through social media. Following the test, customers had the opportunity to purchase the relevant IKEA pieces. It's a really clever way of challenging the perception that IKEA furniture is too functional.
Macy's holiday services
Macy's has launched a number of exclusive services for the holiday season. The 'Fragrance Bar' allows customers to trial scents in a variety of ways, and customers can also design their own seasonal jewellery.
Macy's is also launching some tech to give their holiday sales a boost. 140 stores will be equipped with VR 'See your space IRL' tech that, like IKEA's AR app, allows customers to see how certain items would look in their own home. Meanwhile, a new 'Style Inspo' app feature helps users to quickly develop their style preferences, and a mobile pick up service is speeding up collections. Macy's is throwing everything at boosting sales for the holiday season.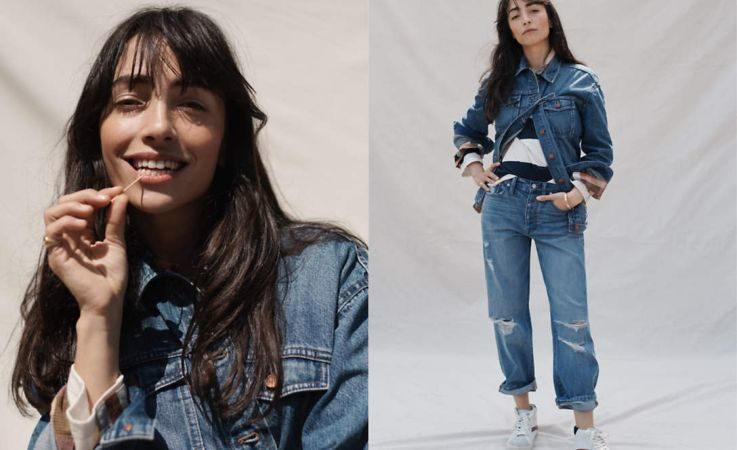 Image credit: Madewell
Madewell re-sale
US denim brand Madewell has partnered with popular re-selling platform Thredup to re-sell its own used jeans. When customers return jeans they get $20 off the next pair, and those jeans are then washed, repaired and re-sold. These used jeans are being placed into select stores as part of a trial to be sold at $50 a pair (new Madewell jeans sell for around $130). Thredup is offering a similar service to Macy's and Reformation as it seeks to extend the lifetime of clothes.
Toys R Us play spaces
Toys R Us is aiming to reinvent itself and its play spaces are the next step on that journey. 'Toys R Us Adventure' spaces won't actually be stores, but they will feature gift shops. They will charge for admission, and most of the experiences will be designed in conjunction with toy manufacturers. The different locations will include, among other things, giant ball parks and giant versions of popular toys, and will operate like mini theme parks. This marks a huge shift in direction for a traditional retailer and it's a great reminder that when experiential retail is good enough it can be a source of income in itself.
Find out more about the latest trends in retail by taking part in one of our Insider Trends retail safaris.