Tech
The Most Important Global Retail Initiatives September 2019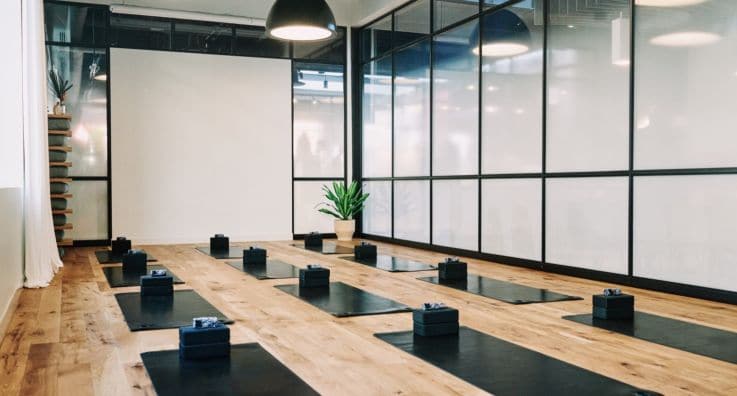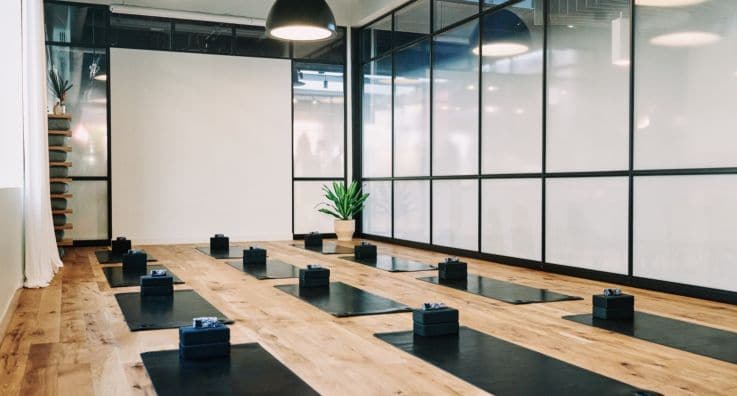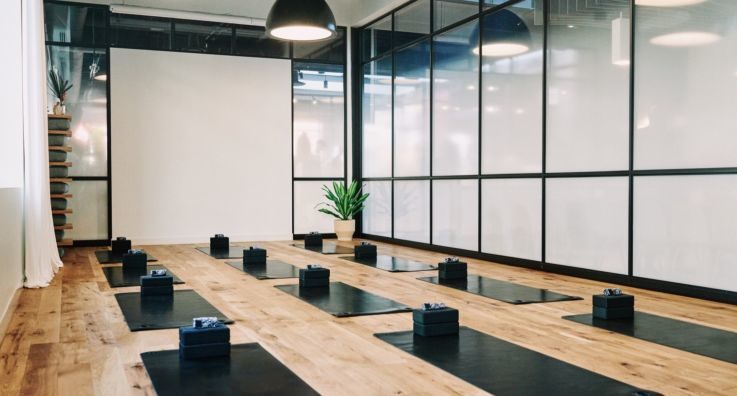 Image credit: Lululemon
We're back this month with a bumper edition of the most exciting retail openings globally. From making fast food even faster to a renewed sustainability focus, these new spaces are trying to push retail boundaries and explore new trends. To keep your finger on the pulse, read on…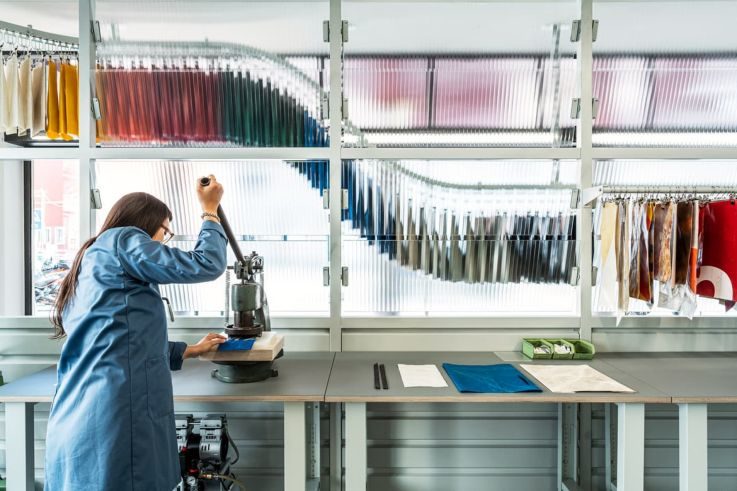 Image credit: FREITAG
FREITAG Micro Factory (Zurich)
German-Swiss bag brand Freitag has opened a micro factory store in Zurich's District 4. The space gives customers the opportunity to create their own one-of-a-kind version of the brand's famous tarp bag.
Supervised by staff, customers gets to interact with the tools and the machinery to create their very own piece. The bags are made from recycled truck tarp and fully compostable textiles. The space provides visitors with an engaging and unique experience but it also educates them on the sustainable making processes.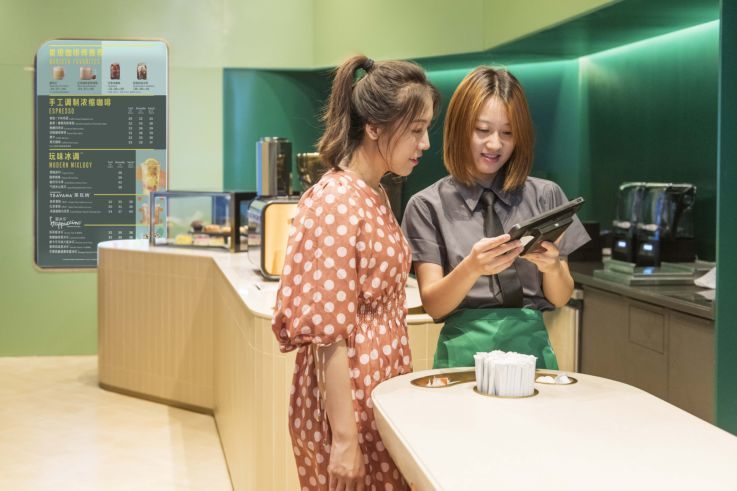 Image credit: Starbucks
Starbucks Now (Beijing)
Starbucks has opened its first express-retail format in Beijing's financial district. The express retail experience integrates the retailer's digital and physical customer touch-points. Inside there is an elevated concierge counter where a barista will assist customers from ordering through to order pick-up.
The menu of handcrafted beverages and a selection of popular food items has been designed to accommodate the on-the-go lifestyles of its customers – enhanced by mobile order and pay. There is a dedicated area in store for 'Starbucks Delivers' which enables a faster pickup. The store also acts as a central dispatch centre for the area so that staff in other stores can focus on delivering in-store service.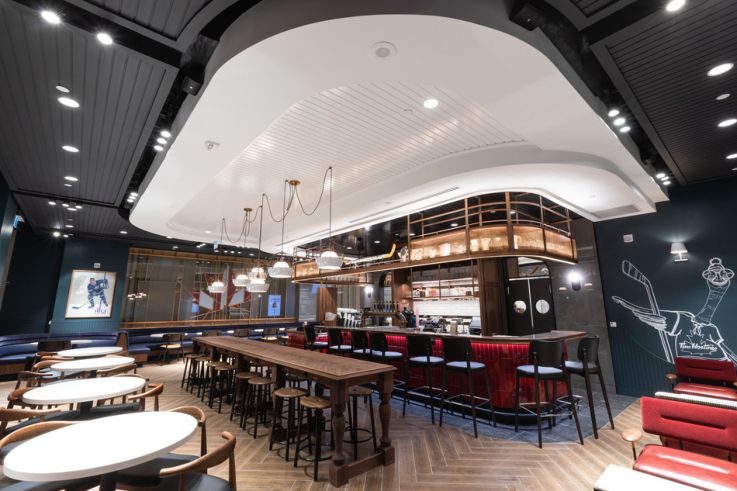 Image credit: Tim Hortons
Tim Hortons innovation café (Toronto)
Canadian fast-food chain Tim Hortons – who specialise in coffee – has launched its first ever 'innovation café' in Downtown Toronto. The store, located at the base of the Exchange Tower, has been designed as a space to test out new menu items and technology initiatives.
A video wall greets customers on arrival and there is wireless charging integrated into seating. The self-order kiosks and dedicated mobile order pickup area speeds up the process for those short on time.
For coffee connoisseurs there is a 'Brew bar' with seven different coffee brewing methods. The store is also testing out some really exciting sustainability initiatives including 100% compostable cutlery, coffee cups made from 30% post-consumer recycled material, and china and glassware for dine-in customers.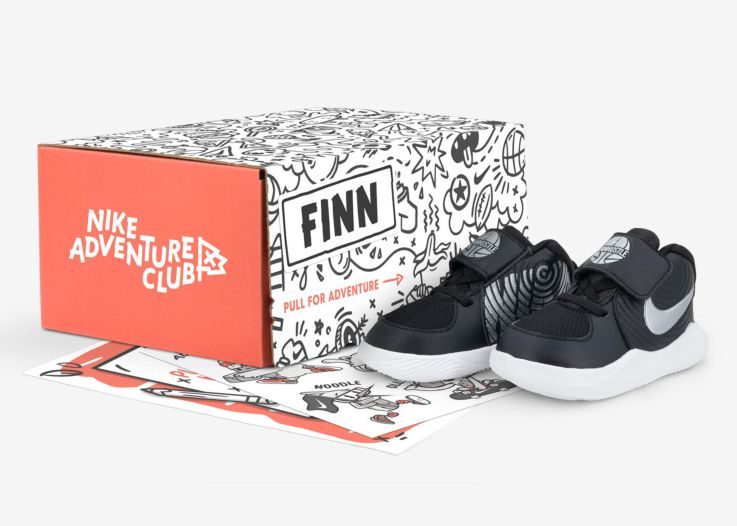 Image credit: Nike
Nike Adventure Club subscription service
Nike has launched its first subscription service for kids called 'Nike Adventure Club'. Parents will be able to order shoes for their children aged 2 to 10 on a quarterly, bi-monthly or monthly basis. Kids has been one of the fastest growing categories on Nike.com so it makes sense to focus attention here.
Each box will arrive with the child's name on it and include an activity guide, stickers and another gift. The subscription service allows for more shoes to be ordered without waiting for the others to be returned to Nike.
Miniwiz Exchange pop-up (Sardinia)
In Porto Cervo in Sardinia, there is a store that doesn't accept money. Instead, customers can purchase items in the store with plastic they bring in to be repurposed. The store only sells items made in store from donated materials such as coffee cups, water bottles and shopping bags.
There is an associated app where customers can build credit to put towards items in the store. There is an educational element to the store too where visitors can learn about the types of waste they are transforming. The Mobile Laboratory has appeared at London Design Festival and Milan Design Week.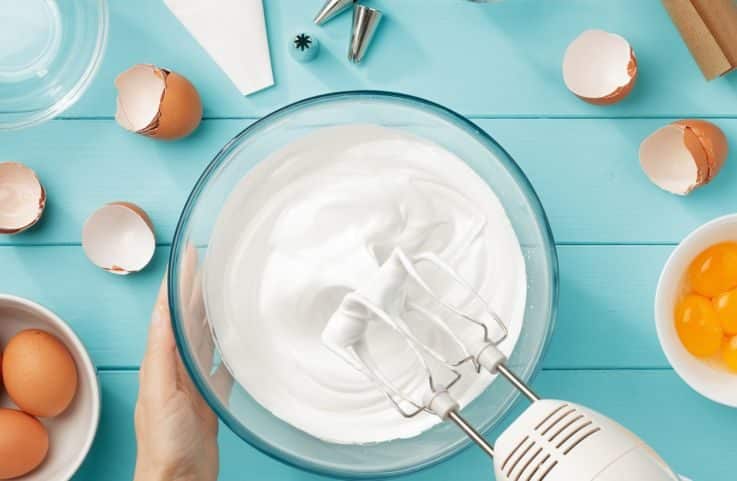 Image credit: Walmart
Walmart/Buzzfeed collaboration
US supermarket chain Walmart has partnered with Buzzfeed so that customers can shop Buzzfeed's Tasty cooking videos. Viewers can add all the ingredients in the video to their Walmart cart via the Tasty app.
They can swap out ingredients or remove items they already have in a seamless mobile experience. Customers can choose home delivery or pickup from a convenient store. It's another great example of the line being blurred between retailers and media companies.
Pizza Hut/Brightloom pickup cubbies (LA)
Fast food chain Pizza Hut is trialling Brightloom's automated pickup cubbies in Hollywood. The pilot is an attempt to speed up services and give customers a way of mobile ordering their food and collecting it without any human interaction. Orders can be placed through the Pizza Hut app or on the website.
When customers come for collection they will see their name digitally displayed on the cubby. The cubby has been designed with built-in special lining to keep the pizza hot and drinks cold. It's an excellent fit for a service that people choose for its speed.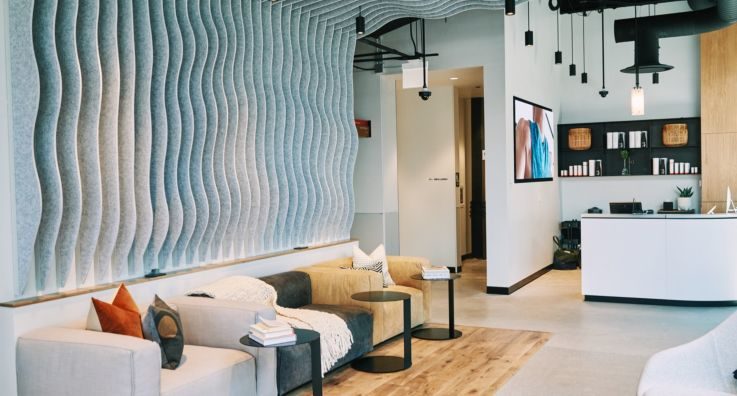 Image credit: Lululemon
Lululemon (Chicago)
Lululemon has opened the doors to its biggest ever store in Chicago. At 20,000 sq ft the huge space is home to a restaurant, yoga and meditation space and a concierge desk. The restaurant 'Fuel' serves power bowls, smoothies, salads and meat-free burgers. The store also has a liquor license so customers can enjoy a glass of wine or beer.
The studio will hold guided meditation classes and hip-hop yoga. They also plan to hold events such as movie screenings and concerts to give the space a real community feel.
The store will stock exclusive merchandise and is offering customers the unique opportunity to try out Lululemon product in its workout classes, free of charge. It's a very clever way of getting customers to see the benefits of their technical gear. In another community-minded venture the store has space to feature local businesses, currently a local flower-delivery firm.
Oxfam (Oxford)
The charity Oxfam has opened its first superstore on the outskirts of Oxford in a bid to change the perception of charity shops. The location, on a retail park, is a destination with the retailers first on-site café and a changing menu of 'world foods'.
Through local company Rework, it will sell second second-hand white goods with a one-year warranty, for the first time. There is also an area devoted to online sales – where high value and sought-after items will be photographed for posting on Pinterest and other social media platforms in an effort to raise as much money as possible. The store will also act as a community space offering free talks and events to help spread the charity's message.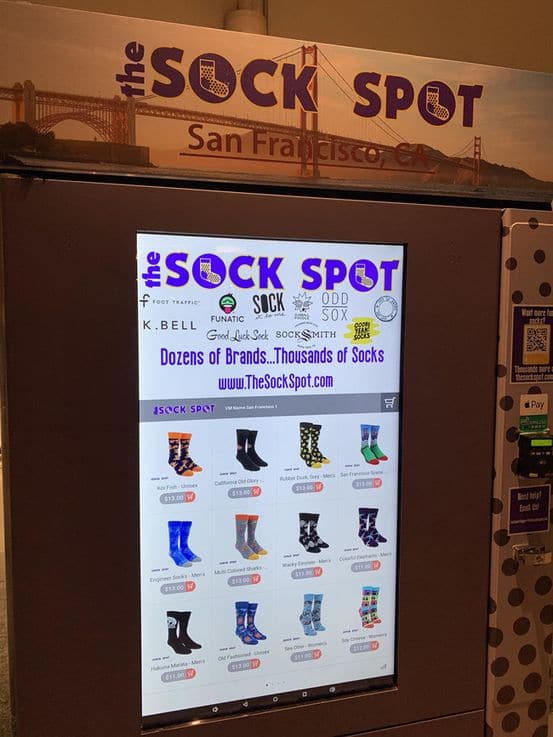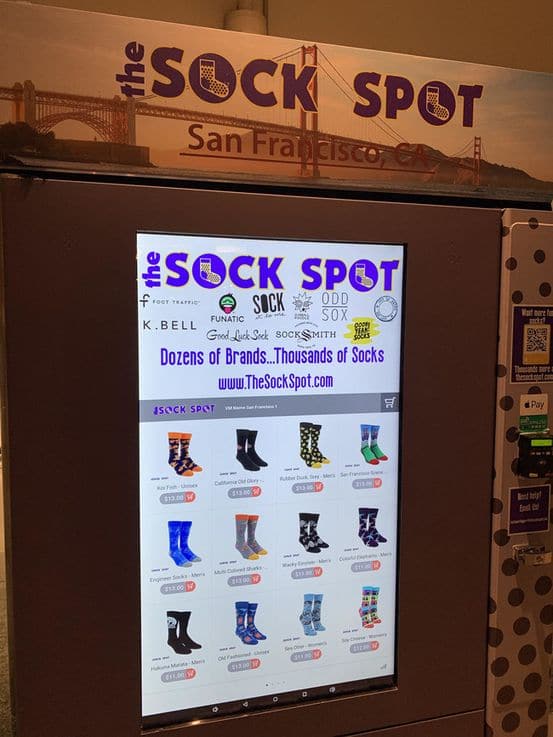 Image credit: The Sock Spot
The Sock Spot vending machine (San Francisco)
E-commerce retailer The Sock Shop is selling its socks via a high-tech vending machine in Westfield San Francisco Centre. The vending machine features a selection of over 40 pairs of socks chosen for the location.
The machine itself is touchscreen and cashless. As its first venture into physical retail, it allows the small start-up to expand without having to commit to the overheads of a physical store. The stock can regularly be updated with new lines to adapt to customer tastes and there are plans to link up the machines with its online store to create a seamless omnichannel shopping experience.
Lord & Taylor/Le Tote
Here's one to keep an eye on. Clothing rental subscription company Le Tote has bought iconic department store Lord & Taylor. Le Tote is expected to keep the department stores as they are for the next few years but it will be interesting to see what Le Tote's services could bring to the declining department store.
Will it be able to leverage Lord & Taylor's physical spaces as rental pickup and drop-off points? Could it incorporate services that extend the life of customers' existing clothes like cleaning and alterations? Could some of Lord & Taylor's stock be made available for rental? It's an interesting partnership so make sure you see how it plays out.
Find out how to turn what's happening in retail into a workable strategy for your business with an Insider Trends future of retail workshop.