Berlin
The right ingredients – Kochhaus on reinventing grocery shopping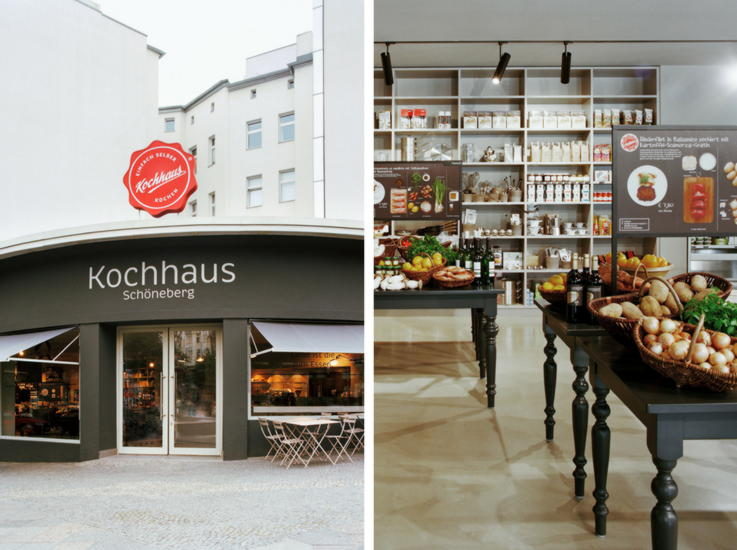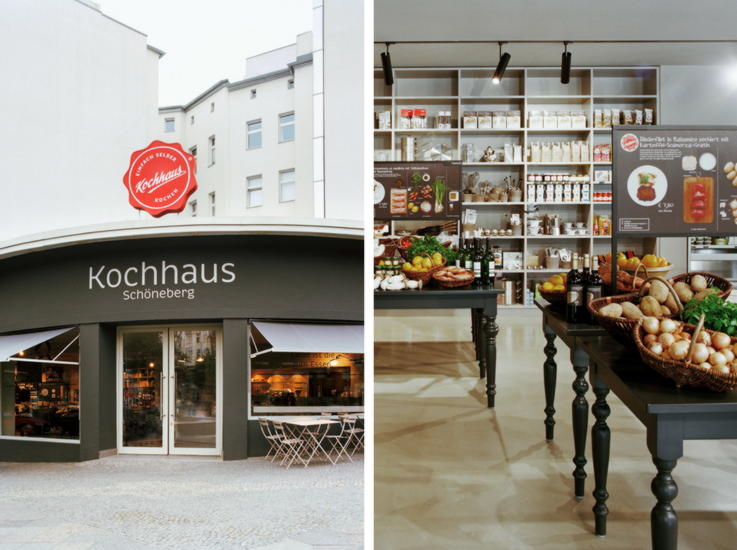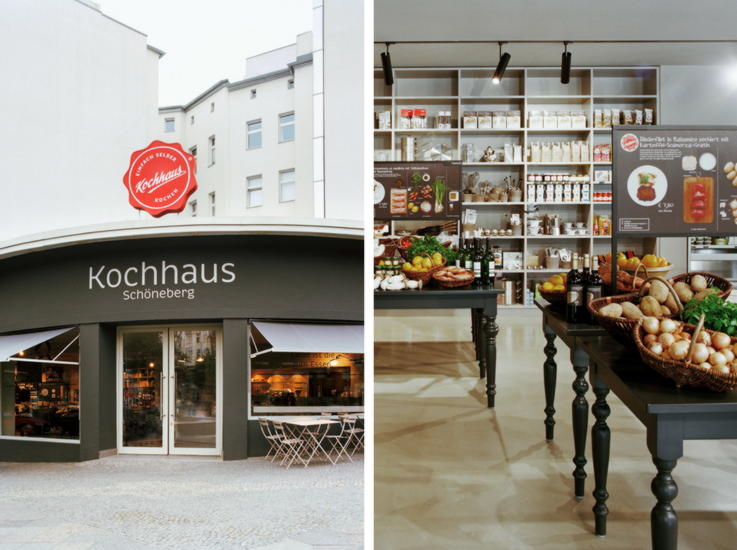 Kochhaus, or the House of Cooking to give it its translation, takes a new approach to grocery shopping. While the deliver-to-door meal subscription services may have made shopping by recipe a more familiar concept, Kochhaus brings this into the physical retail world.
Recipes are the stars of its stores – everything needed to cook them is collected together on tables including instructions. Alongside cooking classes, a subscription service and other initiatives, Kochhaus is creating its own food universe.
With Kochhaus stores now across major cities in Berlin, we sat down to get a greater insight into the concept, getting the in-store experience right and where Kochhaus is looking next.
Could you summarise the Kochhaus concept?
As a walk-in cookbook, Kochhaus is the first grocery store that devotes itself to the topic of cooking yourself. Its recipe for success: ingredients and products at Kochhaus are not arranged by type, but by recipes.
Placed on elegantly decorated tables full of fresh foods, customers find everything they will need for a certain recipe in an instant. This includes photo-illustrated step-by-step instructions guaranteeing cooking success.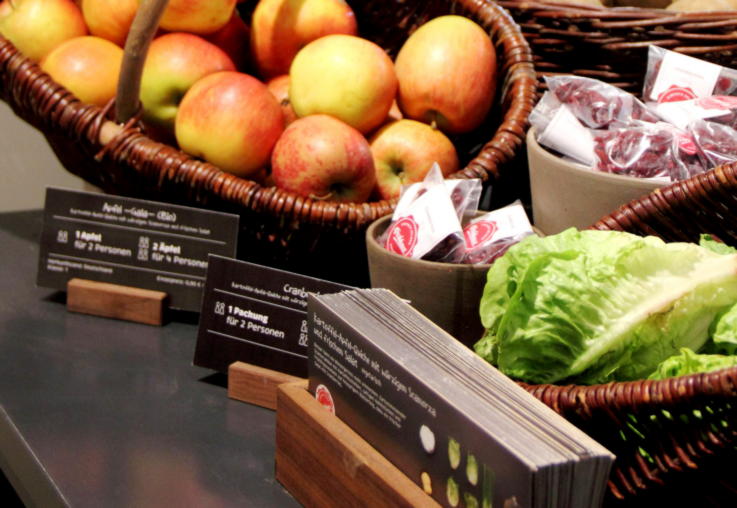 What made you base the store concept around the idea of making recipes?
For everyone who wants to cook himself, there is this first annoying obstacle: grocery shopping.
When by 8pm, you finally and painstakingly manage to collect all the ingredients at the supermarket, for sure there won't be any coriander left. Or instead of anchovies, there will only be herring in tomato sauce.
For these obstacles Kochhaus offers a solution.
What's the current number of recipes you have available in-store each week, and how often are they rotated?
We always offer our customers 18 different recipes which are divided into the following categories:
●Starters, soups and salads
●Pasta and risotto
●Meat
●Fish and vegetarian
●Dessert
Every Friday, we launch three new recipes and three "old" recipes leave our stores.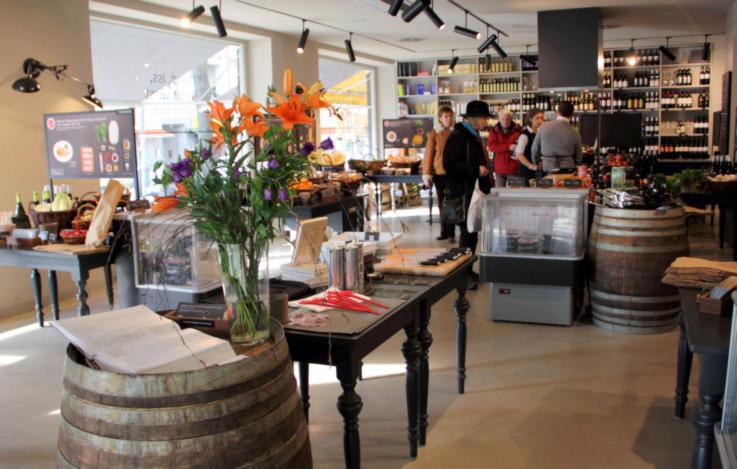 Are there any popular cuisines or types of meals that people find the recipe concept particularly helpful for?
We are a small team and try to produce everything in-house. It facilitates feedback loops and we don't lose the connection to our recipes and products.
Our recipes are internationally inspired and we always try to catch-up on some of the latest food trends. However, there are also recipes that are more "classic" and "down-to-earth". We are glad that all of our recipes enjoy great popularity among our customers.
Are meals still priced at a maximum €10 per serving? Why?
Our aim is to make our recipes accessible to everyone while holding up our very high quality standards (in terms of goods and services).
Our customers should pay less than in a restaurant, so all our recipes cost about half of the price that people would pay for a comparable dish when eating out.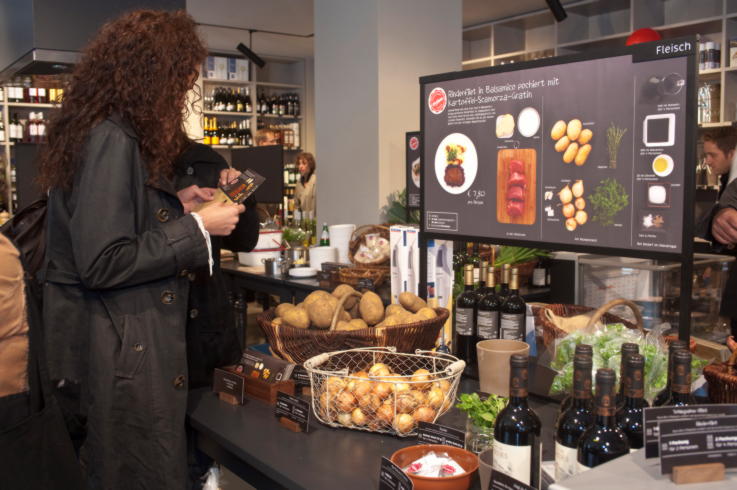 Is it still the case that no dish takes more than one hour to prepare and there are no more than twelve steps to any recipe? If so, how did you decide on those rules?
Yes, all our recipes can be prepared in less than an hour. We want to show people that it doesn't always require hours of preparing and cooking to serve a great meal. After a tiring day at work, people often don't want to spend too much time in the kitchen and that's where the Kochhaus recipes come into play.
Why was it important to you to make the store a fun experience?
Our stores should convey the look and feel of our products and also the idea of our company. We want to show people how great cooking is. Therefore, we think that our stores are a good way to deliver that message. We decorate and choose the products we sell in a thoughtful way and hope that our design and layout encourages people to try out our recipes or some of our other products.
Also, with our espresso bars, we offer our customers a nice way to take a break from the daily routine which can be quite hectic from time to time.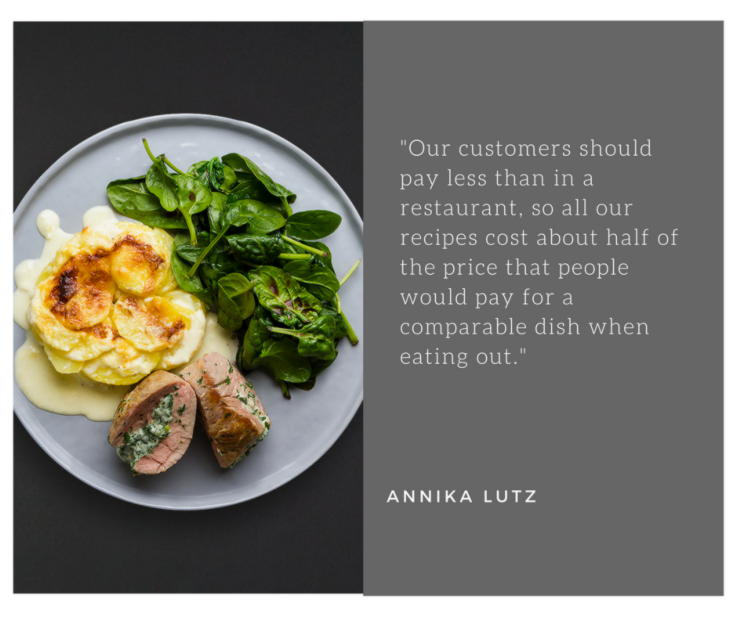 What do you want customers to experience as they move through the stores?
We want our customers to experience the desire to prepare their own food and to get inspired by our creative recipes and the friendly and familiar atmosphere in our stores. Our design represents high quality, freshness, diverse recipes and passion about cooking.
We recently launched our new design which is less "elegant" but more down-to-earth and more casual. We want to underline the easiness of our recipes and that it doesn't need a lot of time or an experienced chef to prepare them.
The number of stores have grown quite rapidly – are there plans for more?
Yes, we are planning on opening more stores in 2017.
We are planning to open our first Kochhaus stores in Austria and Switzerland. We do not have a fixed launch date yet, as we are still looking for the right franchising partners to run the stores with.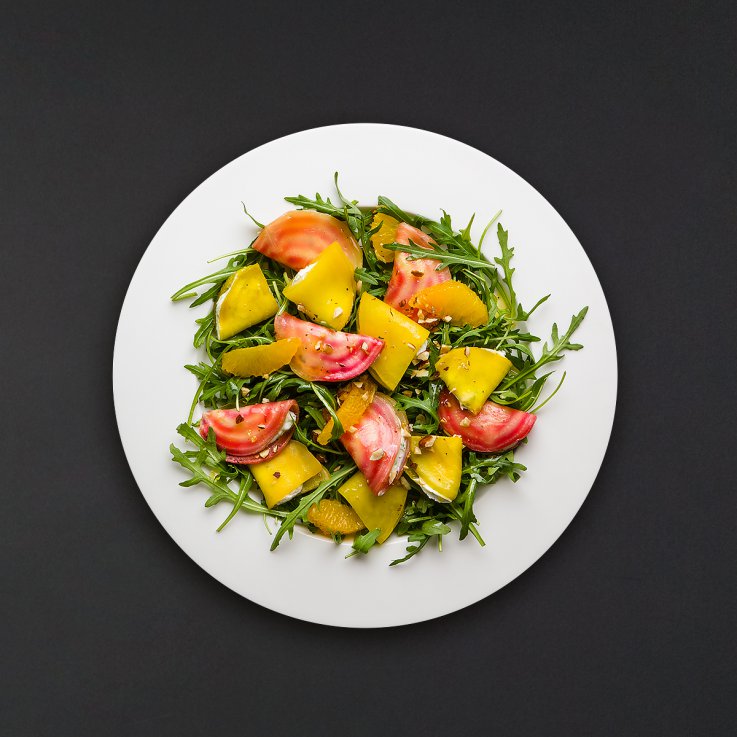 Will you adapt the recipes and stores for those markets?
We would like to continue the tradition of selling the same recipes in all of our stores. At Kochhaus, we have a special department that is specialised in developing recipes. Our colleagues have years of experience in developing appropriate recipes that please our customers.
In the context of co-operations with chefs and other interesting partners, we gain new expert knowledge that also influences our recipes.
What role does your subscription service play in the business?
We don't want to exclude any customer from our services. People that do not live in one of the Kochhaus cities should have the possibility to benefit from our product range.
With our subscription service, our customers have the chance to have all of our recipes delivered right to their front door. They don't even need to go to a store to buy the ingredients – cooking has never been that easy!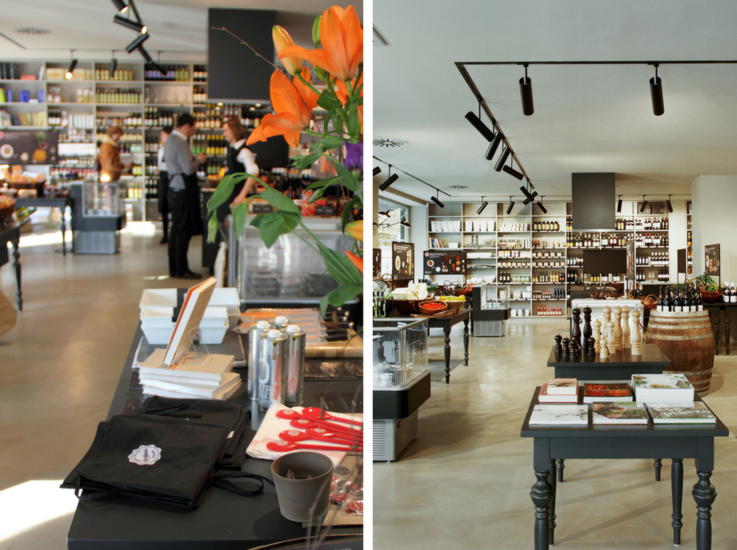 What would you say the differences between a Kochhaus subscription and other meal planning subscription services are?
We have very high standards concerning the quality and service of our products and company. All of our recipe bags are carefully packed by our employees in the nearest local Kochhaus store. Therefore we guarantee maximum freshness. Furthermore, our subscription service is very flexible: people can easily change or skip their delivery.
What other kinds of marketing do you do?
We organise recipe competitions and prize games. In our stores, we often have tastings and sometimes themed promotion days.
In March for example, we arranged a big pasta market that took place in every single Kochhaus. Our customers had the chance to make their own pasta and to take part in wine tastings. Also, they could try each pasta recipe in our store prepared by Kochhaus employees.
Furthermore, we organised a photo competition on Facebook and Instagram. Our customers could upload a picture of their favourite pasta dish and had the chance to win a voucher for a cooking class, as well as a special "Pasta Kochbox". As a little extra, our customers got a discount on all our pasta dishes.
Can you describe what a customer experiences on a Kochhaus cookery course?
In our cooking classes, the participants have the chance to prepare exciting meals together with our experienced chefs. They get to learn some important tricks and secrets and spend a great evening with nice people – and, needless to say, accompanied by delicious food!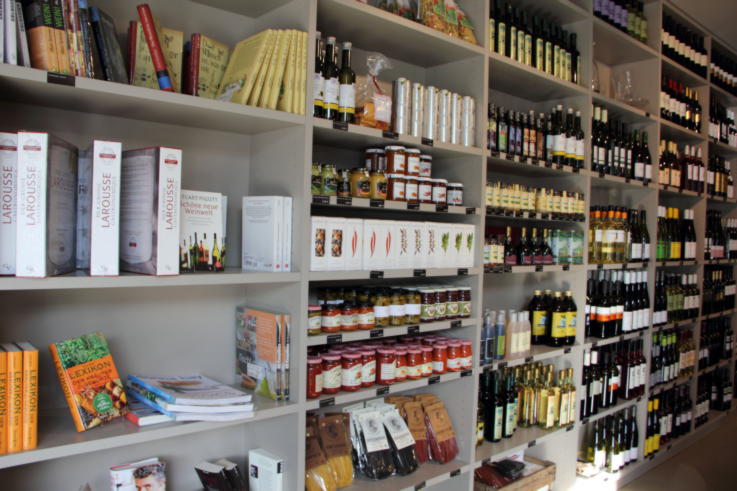 In what ways do the cookery courses support and grow the retail stores?
Through our cooking classes, we try to convey the same message as with our stores. We want to encourage people to do more cooking and prove them that it is not too hard to prepare a great dish by yourself.
What's been the most exciting development recently?
We are excited about our latest co-operation with Amazon Prime, which offers our customers another way to order our recipes and products. Customers in Berlin now have the chance to order all our recipes and a lot of other products in two hour slots and have them delivered to their front door. It is another delivery option on top of our own delivery service.
Are there any new projects you're working on that you can tell us about?
We are planning on opening new Kochhaus stores. Also, we are permanently working on new recipes and ideas to inspire our customers.
At the moment, we are working on a new cooking book with new recipes that have not been published in one of our cooking books so far.
Images courtesy of Kochhaus
Check out other innovative concepts in our list of the top 50 innovations in retail.Want to explore the latest retail trends for yourself? Join us on a Berlin retail safari and get the inside track.