Retail
What were the top retail innovations of 2015? Industry experts reveal all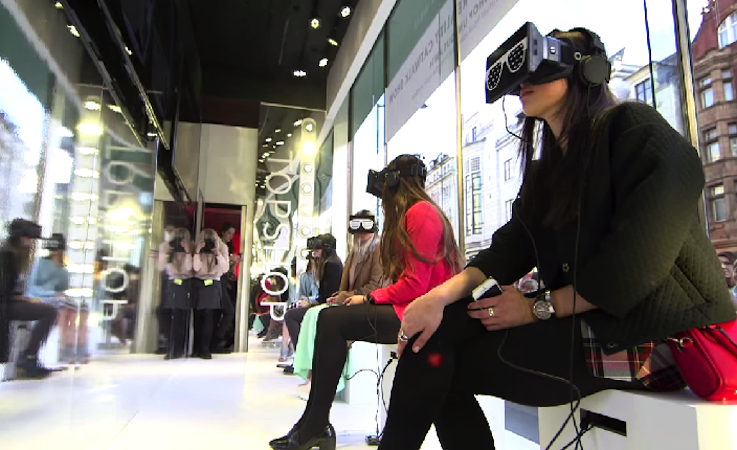 Image credit: Topshop
As 2015 draws to a close, there's no better time to reflect on the top innovations that have been on the radar this year. Retail innovations blossom all year around and – you may have noticed – we can't get enough of them! We asked industry innovators and nobles to share their highlights, and from their insight have compiled this list of the top retail innovations of 2015.
Jim Whyte, Head of Insight, Fitch
Virtual Reality
Virtual Reality has been promised for a long time, but we're reaching a tipping point with the technology. Chevrolet, Mercedes, Dior and Marriott Hotels are just some of the companies that have launched trials in the last 12 months as the technology finally becomes increasingly practical and affordable.
Beta Stores
Beta stores highlight a change in retail thinking. Rather than building a static store and extending its life with a refresh a few years down the line, we're seeing retailers launching stores that exist in a constant state of innovation and trial. Different on each visit, these stores tap into consumer demand for experimentation and experience.
DNA retailing
DNA retailing promises to take personalisation to the next level. The examples, such as GeneU DNA skincare, are thin on the ground but show where things might go in the near future. Combined with the tracking and analysis of our personal data, these products could be tailored at a genuinely personal level. At this stage, we're watching eagerly to see just how many new concepts are tailored in this way.
Duane Holland, Creative Strategy Director at DH READY/The Dandy Lab
Product specific beacons
Product specific beacons (for example Estimote Nearables), not only allow product specific analytics but also different styles of in-store interactivity such as changing rooms or activating digital screens.
Using NFC tags for personalised shopping journeys.
In November, The Dandy Lab launched Reward Technology that allows customers to get the ultimate personalised shopping experience. The store will know when a customer has entered the store and their shopping preferences/history. (Have a look at our interview with Chris Arnold, the CEO of Comobi2 who also is doing innovative things with NFC.)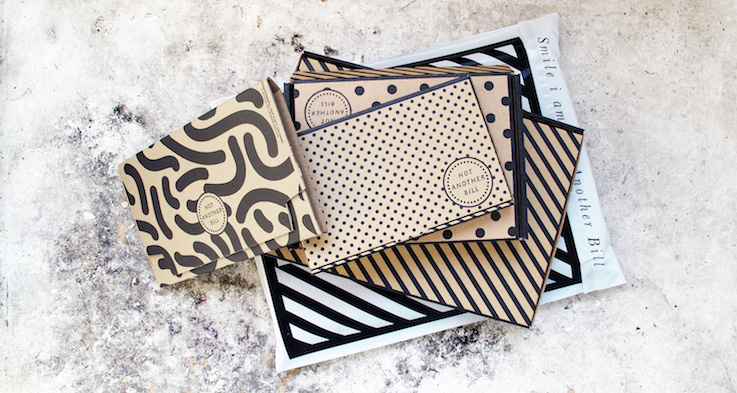 Image credit: Not Another Bill
Box subscriptions
Subscription companies such as Not Another Bill, Birchbox and Graze are taking this retail trend my storm and the consumers love it! Brands like London Sock Company (stocked at The Dandy Lab) have used this retail model to their benefit and are thriving from it. Customers like the adaptability and personalised nature of it.
Peter Jeun Ho Tsang, The Dandy Lab
Smartphone and watch payments
These have caught on quicker than you might expect due to the fact they simplifies the purchasing experience. It goes to show that if retail tech has a clear value proposition it will fly.
Thermal beacons
These can capture human proximity to products. This can be hugely powerful to track interactions and dwell time around product displays.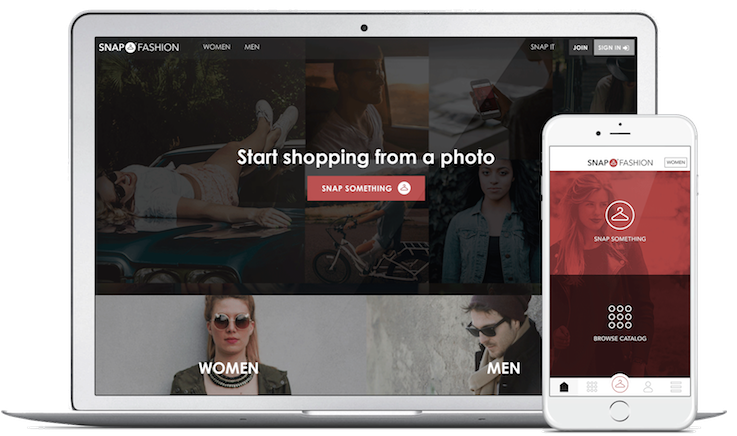 Image source: Snap Fashion
Snap Fashion
This is an app that allows you to discover new styles through 'colour matching' against what you're wearing to find complementary items to go with your outfit.
Oisin Lunny, Senior Market Development Manager, OpenMarket
Google "local inventory"
This option is an outstanding deployment of tech. When people search for products, Google will list where they can find them nearby. This is a great user-centric solution, driven by the consumers' immediate desire, and delivering instant value. The shopper finds the most convenient physical retail location nearby, via mobile location technology and the local inventory APIs.
Lens Crafters
They are leveraging mobile messaging for a huge number of use cases across their business including: eye test reservations, appointment setting, order tracking, voice of the customer surveys and internal staff communication. Lens Crafters are an innovative organisation that are genuinely embracing the huge potential of mobile engagement, and are already seeing excellent feedback about the customer-focused solutions.
Read our interview with Oisin Lunny
Tommy Howard, Head Creative at Holition
Field
For their general aesthetic and how they are utilising new technology as a form of reactive storytelling for Nike Free: an interactive running installation that tracks your flow and visualises a unique generative visual per runner. At Holition we are always fascinated by reactive retail experiences as opposed to interactive experiences and this project really hit the mark.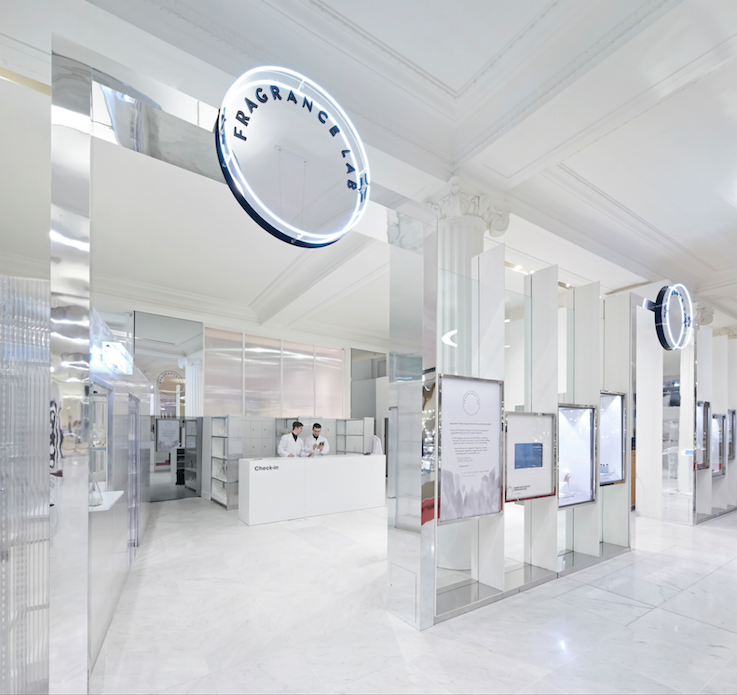 Image credit: Selfridges
The Fragrance Lab at Selfridges
A mouth-watering example of in-store multi-sensory experience. A beautifully designed space in which the customers did not choose from a product selection, rather the product was created to suit them; harnessing digital and physical design to challenge people's perception of the term "retail".
Read our chat with Jonathan Chippindale, CEO of Holition
Michael Langguth, co-founder of Poq
Launch of Apple Pay in the UK
Apple Pay makes it easier for retailers to implement a checkout that merely requires a fingerprint, and allows shoppers to pay in-store using just their phone. Coupled with in-app loyalty, this will reduce bag abandonment and make it easier for retailers to track shopping behaviours across all channels.
The new Apple TV
As introduced earlier this year, retailers will be able to offer apps that work not only on the iPhone and the iPad, but also on Apple TV. This opens up a completely new way for retailers to engage with customers. We expect this to become especially profitable for premium and luxury retailers, as it will enable them to show product details and lifestyle videos better than ever before.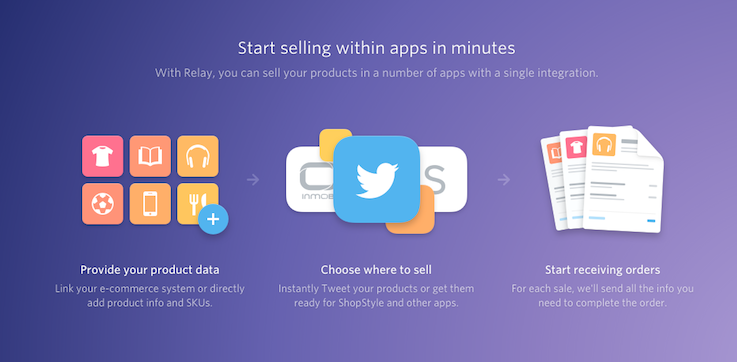 Image credit: Stripe
The new Stripe products and order API, Stripe Relay
It's the technology that finally makes social shopping seamless. The Relay API enables shoppers to buy goods through tweets, social media posts, in-app interfaces, ads, or even simple links. However, more importantly, it empowers websites like Lyst and other aggregators to have a universal checkout. This allows them to take payments on their site for different retailers rather than redirecting traffic to the retailer.
Read our interview with Michael Langguth
So that's the verdict from our experts. Do you agree? Let us know what you think in the comments.