Retail Consulting
3 Omnichannel Retail Solutions that Actually Deliver ROI (and aren't Click & Collect)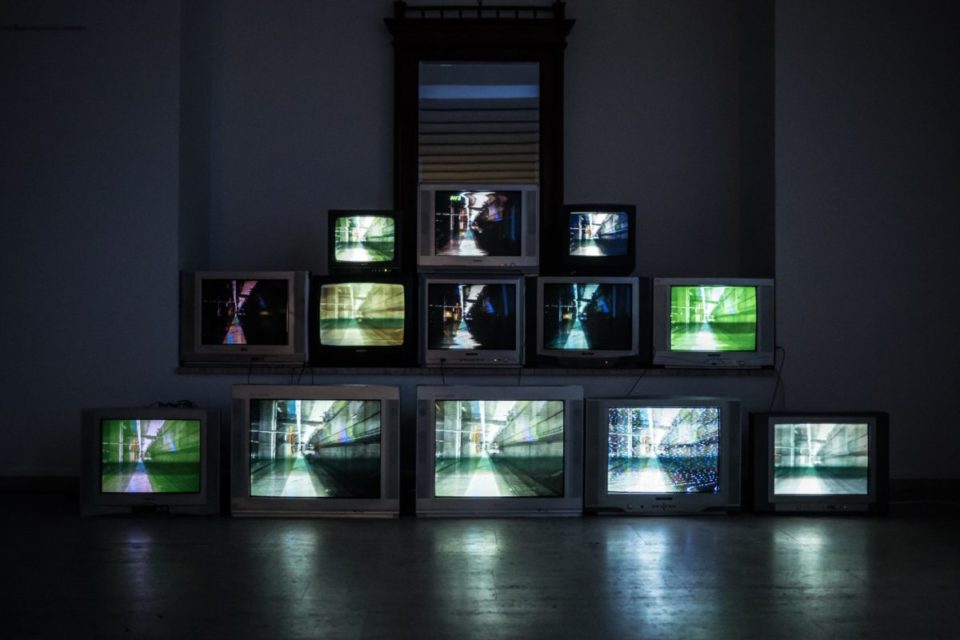 Does omnichannel retail pay?
We know omnichannel retail is what customers want.
Scratch that.
We know it's how customers are already shopping.
In 2017, Harvard Business Review (HBR) reported that a survey of over 46,000 US customers found that 73% used multiple channels in their shopping journeys.
That number is only going up.
Interestingly, in the same year, a study by Brightpearl found that 87% of retailers agreed that omnichannel is critical to their business success but only 8% felt that they had mastered it.
This is a pretty big gap which, in all honesty, likely hasn't closed much in the four years since.
Retailers aren't blind to the fact that modern commerce is omnichannel but not many are implementing it.
Some of this is in no doubt down to fears of getting it wrong and paying the price. Bringing about change in a business is rarely a cheap thing.
In the case of omnichannel, investment is required to optimise supply chain and fulfilment, as well as back office functionality such as inventory management. New digital touchpoints for customers and staff may be needed.
And so, retailers hesitate because they know omnichannel is what customers want but they aren't convinced the business case stacks up. Especially as there isn't just one way to do omnichannel.
They want to avoid spending millions on a solution that nobody uses and who can blame them?
However, omnichannel is already proving it is worth the investment.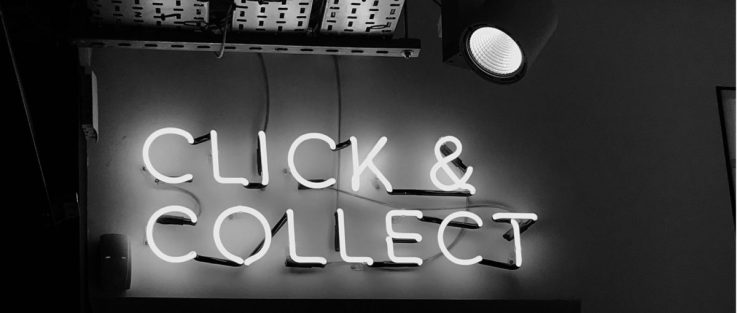 Click and collect is making the case for omnichannel
The poster child for omnichannel retail success is click and collect. The model of ordering online and collecting from the store doesn't just pay for itself when it comes to return on investment. It can deliver profit by driving higher sales and reducing operating costs.
Earlier this year Target reported that its click and collect and curbside collection services cost the company just 10% of what it costs to deliver to customers at home from a fulfilment centre.
This means that the company can fulfil 10 click and collect orders for the cost of one home delivery order.
What's more, Target reported that customers who use curbside collection buy more with three quarters of people who try the service spending up to 25% more. So, not only does click and collect cost Target less but it also increases sales in the first place. It's a win-win.
Target isn't an isolated case either. In its survey, HBR found that the value of a customer increased with every additional channel they used. Customers who used four or more channels spent 9% more on average in store compared to customers who used just one.
If you're a retailer with any sort of physical presence and you haven't already implemented a click and collect service, that should be your omnichannel priority.
Even if you don't have a store network of your own, you can get in on the click and collect benefits. In the UK, department store John Lewis has partnered with grocery chain Co-op to use Co-op's stores as click and collect points for its online customers.
Meanwhile, fast fashion digital player Missguided has teamed up with InPost to use the latter's network of lockers as click and collect points.
Aside from click and collect though, where should you be focusing your omnichannel investment?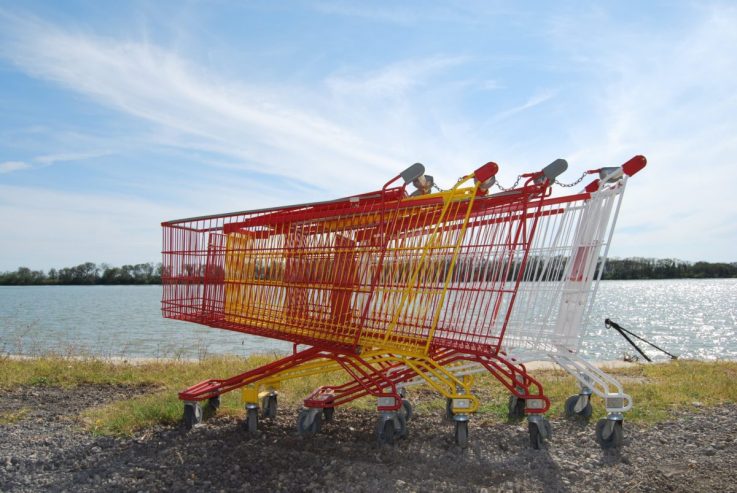 3 omnichannel solutions that pay for themselves
As already mentioned, omnichannel is a broad concept.
Determining the best implementation for a retail business is an individual thing. What works for one company and its audience may not be the best route for another. As such, we recommend speaking to our expert retail consultants about tailored recommendations to get the most out of your money.
That said, here are three other omnichannel solutions that can actually pay their own way – and be used by most retailers.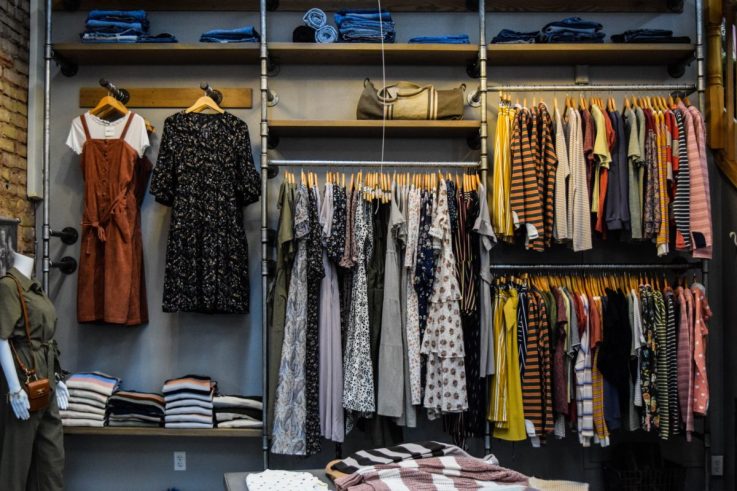 1. Fulfilment from store
But this is click and collect right?
Click and collect falls under the umbrella of fulfilment from store but it isn't the whole story.
Store fulfilment also includes shipping to customer homes from the store itself rather than a fulfilment centre.
This has a number of benefits including better stock management. You can make the most of the stock you have across your entire business rather than separating what's in fulfilment centres and warehouses from what's in each individual store.
By pulling from all of these locations and making all of your inventory visible online you can offer a wider range of products and therefore meet more customer requirements. Selling the right things to the right people wherever they are doesn't just allow you to achieve higher sales, it reduces associated costs such as waste and storage.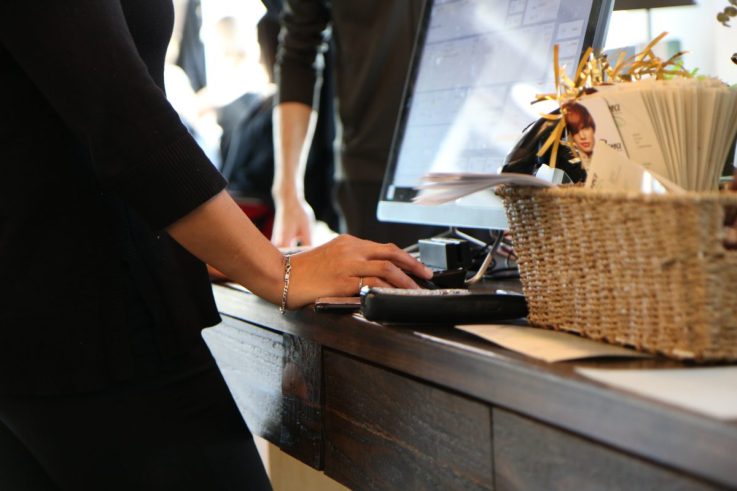 Using the stock that is in a store to fulfil some customer orders means you can avoid any individual store building up an excess of product which may then have to be discounted down the line. What's more, you can achieve fewer out of stocks as you can still meet orders even if the fulfilment centre has no stock available.
There's another cost benefit to ship from store as well. Target noted that while home delivery from a fulfilment centre has a 100% cost, home delivery from one of its stores brings that down to 60%. That's a significant cost saving.
While store fulfilment does require investment – not least in creating an effective inventory management system and fulfilment operation – this is more than offset by benefits such as reduction in delivery costs, usage of store staff to pack orders and better stock management.
If you're already operating a click and collect system you'll also be able to build off some of that capability in terms of order and stock management.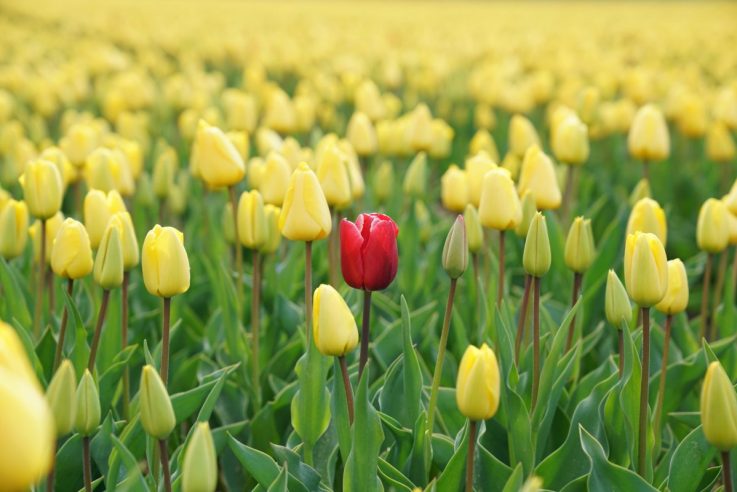 2. Personalisation
Personalisation is one of the biggest growth areas in retail.
BRP's 2019 Unified Commerce survey found that 87% of customers want a personalised and consistent experience across channels.
With customers largely driving the shift, there's a huge opportunity for retailers who can offer personalisation to more than see their ROI repaid. In fact, Boston Consulting Group stated that brands that embrace personalisation are growing 2-3x faster than those that aren't.
As a result, personalisation is starting to work its way into our online lives in the form of things like personalised ads, emails and sometimes website pages. But this isn't happening in a truly omnichannel way with the store in particular often being missed out.
It's important that retailers embrace an omnichannel approach to personalisation. According to McKinsey, personalisation across digital and physical channels can drive revenue increases of between 5 and 15%.
In order to offer a personalised experience though, retailers need to be able to identify customers when they come into the store. This can be done automatically through the likes of geolocation or facial recognition (if this is permitted by the customer) or through manual check-in such as app sign-in.
One effective omnichannel investment in the quest for personalisation is digital receipts. This sees customers provide an email address or phone number when they buy in-store in order to receive a digital copy of their receipt.
While offering a benefit to customers in the form of a receipt that is harder to misplace or forget, digital receipts offer a huge data opportunity for retailers.
We've seen results where retailers have grown their CRM database by 900% in just 12 months through using them.
What's more, by tying up the customer's contact details and their digital receipt, you can start personalising messaging based on their online and in-store purchases. For example, this could include personalised offers or basket suggestions when buying online based on what the customer has bought in-store previously.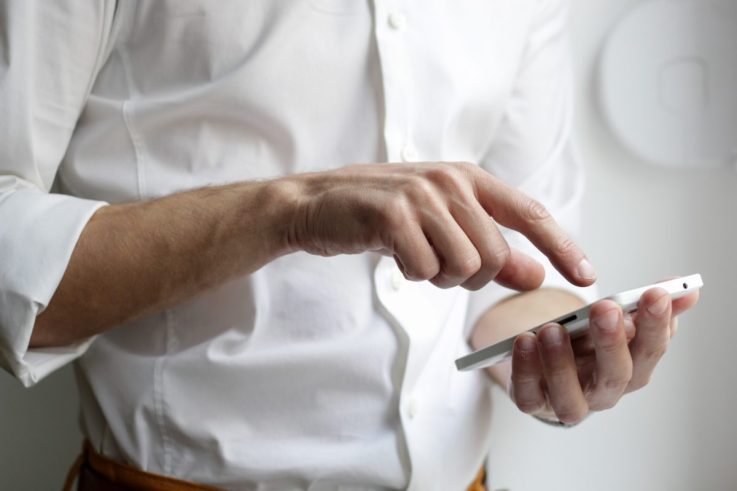 Other retailers are exploring ways of delivering digital receipts without the friction of asking a customer to provide their email address or phone number each time. For example, fashion retailer H&M has a digital loyalty scheme that can be accessed through its website and app.
When a customer's member ID is scanned at the point of purchase in-store, a digital copy of the receipt appears in their account. This makes it easy for the retailer to get a view of everything they bought and even what was returned, which helps them to get to know the customer better for greater personalisation.
Clienteling software is also a powerful way to achieve omnichannel personalisation. Tulip is a software company working with retailers like Mulberry to improve customer relations and operational effectiveness.
Its solutions can integrate with a retailer's CRM system to ensure store interactions are captured to a customer's profile and that staff can see their entire history, including online purchases. It allows you to build up a better image of your customer over time and tailor their experience based on their interactions.
The software can also link up with the inventory management system to allow staff to see stock across the entire business and place orders for customers.
Tulip reports that its clients see increases in order size by as much as 15% and increases in year-over-year sales of as much as 10% through the system. That's a clear cost benefit for its customers.
If identifying the customer isn't an option, or they choose not to identify themselves, it's still possible to offer some level of personalisation based on external factors. This is the approach McDonald's is taking with its AI-powered digital menu boards.
The fast food giant is exploring using machine learning to change menu board recommendations based on the weather, season, time of day, local traffic conditions, what other customers are buying and more. McDonald's sees an opportunity to upsell and cross-sell based on what is happening around the customer rather than individual personalisation.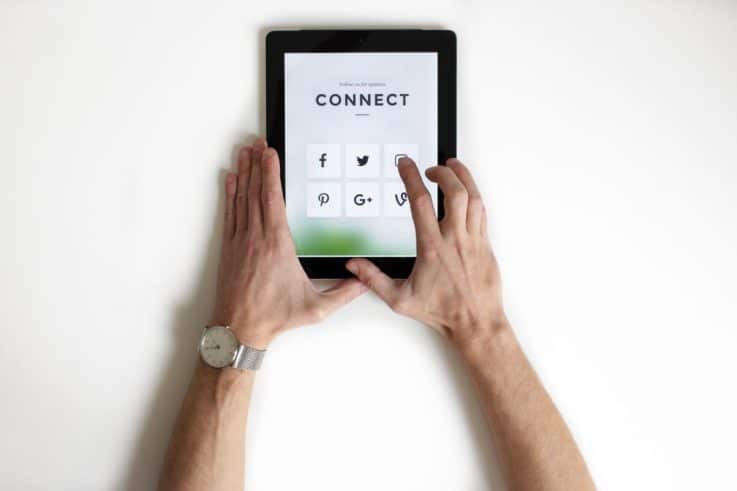 3. Digitally enabled staff
Your staff are among your biggest investments. But are you giving them what they need to be effective sellers in an omnichannel world?
The omnichannel ecosystem means that your customers are more informed than ever no matter what channel they are buying through. You need to give your staff the tools and information they need to stay ahead.
As already mentioned, brands like Mulberry are doing just this by arming store staff with digital devices loaded with clienteling solutions that give them greater insights into both customers and key operational elements such as stock levels.
This enables them to facilitate omnichannel transactions for in-store customers such as ordering products online for delivery to the customer's home or to the store for collection. It's not hard to see the cost benefits in this compared to a customer leaving the store empty-handed because it didn't have the item they wanted in stock.
Premium beauty brand Charlotte Tilbury has also announced that it is using Google Cloud's analytics platform Looker to boost its omnichannel strategy. Notably, this includes making data, including customer actions and feedback, accessible to everyone in the company. This includes store staff.
Again, the brand cites stock management as one of the key drivers of this, as well as providing a better customer experience, in a conversation with Cosmetics Design Europe.
Giving your staff digital tools can also enhance your omnichannel operations in another way.
If you're hiring well, and training well, your staff should be experts in your company and what you sell. They may also have qualifications and other skills that make them experts in the wider field that you operate in. For example, this might be qualified make-up artists working for a beauty brand.
In the past, all that expertise and experience was only accessible by visiting the store. Now though, technology has made it possible for customers to engage with store staff from their digital devices.
Hero's virtual shopping app is used by large retailers such as Nike and Levi's to do just this. It lets store staff talk with and support online shoppers through messages, photos, videos and even live streaming. Rather than talking to an automated chatbot, online shoppers get to have a conversation with a real person who can answer their questions, provide demonstrations and offer recommendations.
The flexible system means that staff can jump on Hero during quiet periods in the store and off again when the store starts to get busier. This enables them to maximise their time to engage with as many customers as possible.
The results speak for themselves with Hero reporting that customers are up to 21x more likely to convert after using its service. Crucially, they also spend up to 70% more. It also says that 1 in 3 customers go in store after interacting with staff virtually.
The solution also acts as an ongoing clienteling system with staff able to keep in touch with customers via WhatsApp, text or email.
Working with a third-party company like Hero keeps the cost of a service like this down compared to developing it from scratch in-house. In turn, the sales uplift and better usage of staff time (and therefore salary) during quiet periods make it a compelling omnichannel solution.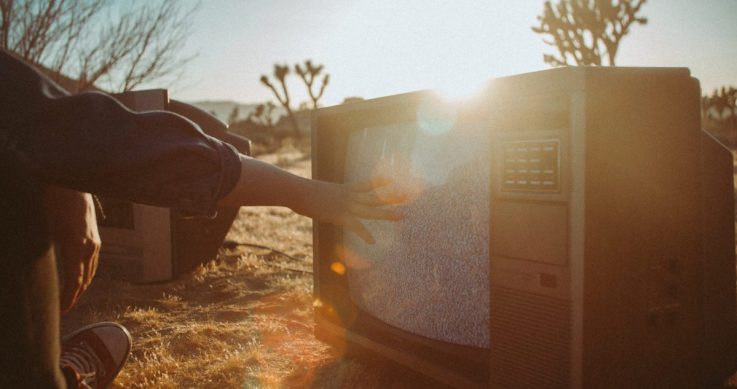 Conclusion
If you're a retailer operating today, then there's no getting away from omnichannel.
Omnichannel is modern retail. Customers don't just expect it, they're living it and they will prioritise retailers who facilitate this way of shopping.
This does, however, require investment in order to do it effectively. You can't go halfway on omnichannel. If there's not true integration, then the system doesn't work, and you'll know about it from customers.
On the flipside, as noted above omnichannel is one of those initiatives that can actually pay for itself and then some. The results achieved by some retailers are impressive and not solely tied to a single approach which gives you flexibility in creating the best approach for your business.
Equally, if you're a retailer with physical stores, omnichannel enables you to get more out of a cost you're already bearing. Plus, if you put the right back office and supply chain pieces in place then you can continue to grow and add to your omnichannel offering with minimal additional investment down the line.
More than anything though, omnichannel requires an organisational shift for retailers who may have historically operated their different physical and digital channels separately. Getting rid of the silos and bringing the business together with the same strategy and goals could have benefits far beyond just omnichannel.
Seems like it's worth the investment.
Find out more…
Are you missing out on omnichannel's full profit-boosting potential? Our retail consultants can assess your retail business and give you the strategic recommendations you need to unlock higher profits. Get in touch to find out more.