Strategy
This Trend Is Changing How You Look At Merchandising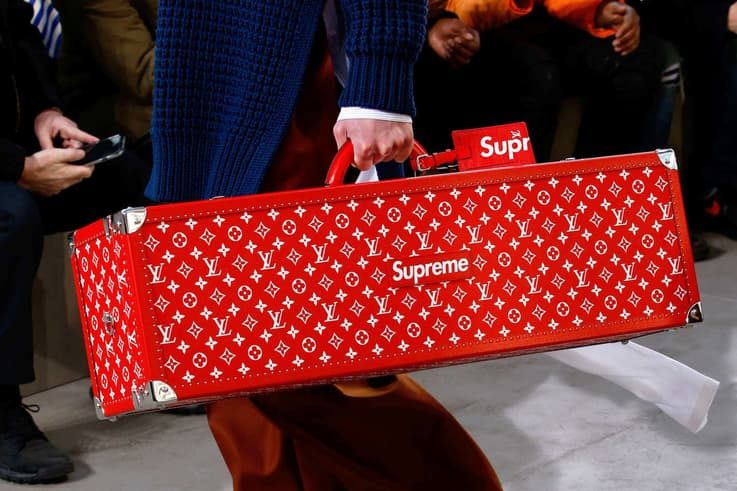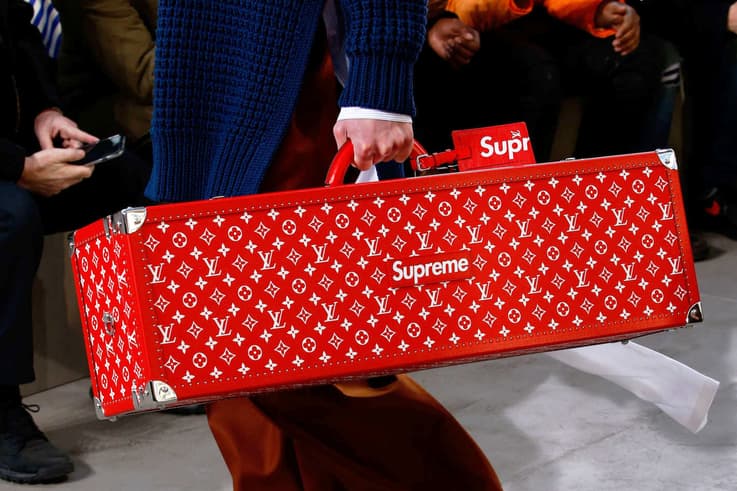 Frida Cooper of Intelligence Node explores why doing your own thing is not enough anymore.
In a world where attention spans are shorter than the time you need to say the word "Merchandising", keeping consumers engaged is quite the challenge. Traditional seasonal drops are not enough to sustain interest in your brand. Neither is populating your collections because that's just stacking inventories with more of the same products that may not work.
Team Intelligence Node did some introspection and, for once, we all agreed on one thing: All of us expect to see 'new' products every single time we go back to our favorite stores.
We want Adidas to have more than just its own Gazelle. We want to know what's next for Yeezy (its first season debuted not far back in October 2015). Our attention has already shifted to Rihanna's Fenty with Puma. Puma doing just Puma is too basic. We will end up buying a basic Puma, mind you. But it would take a Fenty to entice us to the store. More is better in the age of infinite scrolling.
Every brand worth its dime is trying to stay relevant by piggybacking on another brand. Having successful signature styles just won't cut it anymore, they have to keep things fresh. By bringing in new flavours and injecting a new energy, these brands are creating all the right buzz. Something about collaborative designs and limited edition lines is doing the trick.
How Far Can You Stray?
If getting a big name to do a collab with you seems out of scope, there are other ways to delight and engage. Most retailers feel trapped to the confines to their existing product portfolio. But the truth is, if it fits in your TG's lifestyle, it works.
Urban Outfitters has a Music+Tech category selling not only gadgets and tech accessories but also vinyl records, cassettes, and cassette players. It has an Apartment category that caters to its college-going audience and their 'Dorm Goals'. These categories stray considerably far from the brand's core clothing business, but they serve the purpose of reaching Urban Outfitters' target audience.
Alternatively, you can tap into your customers 'other' brand interests. Madewell, a young clothing brand focusing on high-quality denims launched a "Denim Every Day" campaign where it presents a series of collaborations with its denim as the central theme.
The first came from Vans, a definitive sneaker icon, which joined efforts to create a pair of Vans' classic high-top sneakers done up in Madewell denim. The limited-edition unisex product at $70 sits well with the skater fashion trend that has seen a revival in the past two years.
Next, Madewell effectively broadened its denim category by offering a denim jumpsuit created in partnership with Goop, Gwyneth Paltrow's lifestyle magazine, and brand. Also a part of the series is a denim chair made with ABC Carpet and Home and a custom scented candle with P.F. Candle Co. Each of these fit right in the shopping cart of a Madewell customer.
The key objective of this campaign was to involve the Madewell customers in giving them 24 not-so-usual ways to do indigo, unveiling something new each day. Newness is central to the success of a retailer's collaborative pursuits. The more this newness caters to lifestyle needs beyond those met by your existing lines, the more eyeballs, and sale opportunities it grabs.
Image-makeovers can happen
IKEA agrees. The Swedish giant is on its way to becoming cool again with collaborations featuring some unlikely crossovers. Take the IKEA inspired Byredo parfums. What can the world's most recognised furniture brand, notorious for ultra-affordable DIY décor, have to do with a super-niche luxury perfume brand? Apart from being Swedish, these two have nothing in common.
As it turns out, the two companies have planned to team up to "explore new ways of adding scents in your home". The limited collection will presumably feature a range of perfumes and candles (the companies are keeping the exact types of products under wraps at the moment).
Those familiar with Byredo offerings know its regular scent range isn't cheap. Candles usually go for $80, while perfumes are almost twice the price. This doesn't quite play into IKEA's image of a brand with affordable prices. But with consumers being more diverse than ever, the company looks to tap into the niche market of wealthier and trendier customers with an 'invisible design'.
Another impactful crossover that pushed IKEA's image was one it did not volunteer for. When luxury fashion house Balenciaga introduced a $2,145 USD knockoff of the IKEA Frakta bag in the name of irony and the elevated mundane, IKEA started to get the buzz in circles who wouldn't be caught shopping in its stores otherwise.
In response, IKEA cashed in with a high-end collab of its own with the designer of another niche brand called OFF-WHITE which boasts patrons like Bella Hadid and Justin Bieber. Never before have all these names been spoken of in the same context, and it's certainly working in IKEA's favor.
Outsourcing 'Relevance'
The life of your assortment mix is being decided by customers who are becoming harder to please with time. The growth of retail is pegged on 'newness' now more than ever. But this newness doesn't come easy, or cheap. Retailers who haven't already innovated both their approach to business and merchandising management are falling behind.
Gone are the days when the merchandising department focused only on delivering a set number of products to the shop floor. To make a splash in the public eye, brands will often need to partner up with their counterparts and retailers to help them develop, market and ultimately sell to their customer base.
This will impact the way they run their merchandising departments. Merchandisers will now have to work with external stakeholders on delivering new product launches faster and more frequently (maybe even in categories never previously ventured into). They will need to deal with inventory management across several fronts, for multiple lines, across multiple platforms, while making sure the inventory is responsive to demands and the prices are optimised.
Turns out, collaborations are fun, but the business behind them is very serious.
Frida Cooper is a retail analytics researcher with Intelligence Node, a New York and Mumbai-based retail big data lab.
If you want more content like this, or to keep up with the latest retail trends, click here to join our community.