Brand Focus
Topshop Unique, London Fashion Week And The See Now, Buy Now Business Model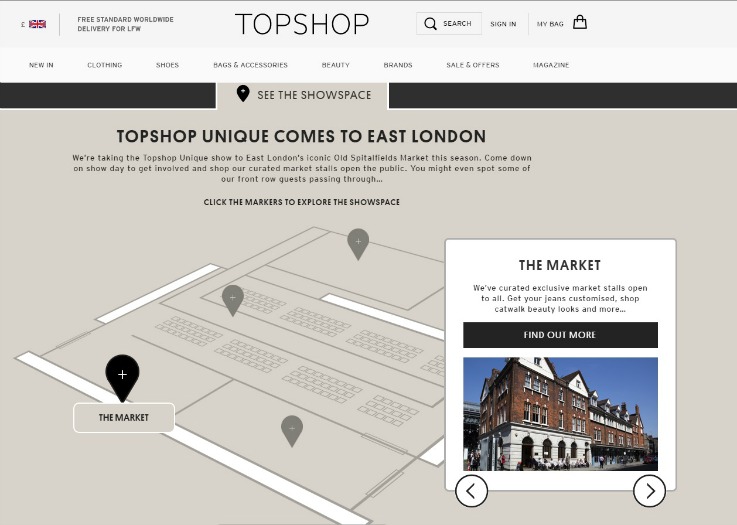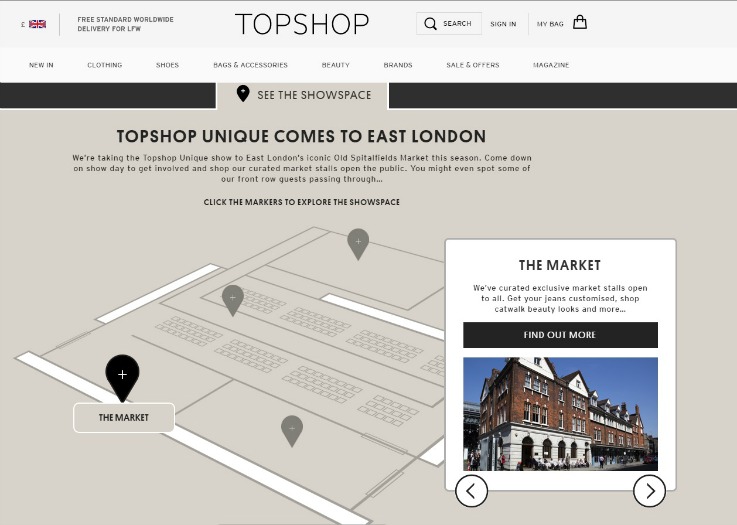 It seems Topshop is expanding its portfolio of industry shake-ups with its upcoming SS17 London Fashion Week showcase. Launching an aptly named Runway To Retail initiative, audiences will now be able to shop a selected edit of Topshop Unique pieces in-store, online and at a new space in East London's Old Spitalfields Market the moment the show finishes. Comprised of a catwalk, curated market stalls in collaboration with Appear Here and a dedicated Topshop Unique shop, the move marks not just a shift in the future of the fashion show, but the fashion calendar in its entirety.

Ahead of the unveiling of the Topshop Unique show on September 18th, we take a look at some of the ways we see it affecting retail.


Immediacy
In an age of millennials, social media and a consistency of consumers being plugged in, immediacy is key and perhaps the biggest catalyst to Topshop's Runway To Retail shift. A seemingly logical next step for the brand, the consumer wanted immediacy and Topshop listened. For the first time ever, customers will now be able to see, purchase and wear the brand's clothes they want immediately.


It's Open To Everyone
There's no denying that fashion is a world that is both helped and hindered by its elitist temperament. Whilst debate has often raged on as to whether shows at London Fashion Week should be open to the public, it seems Topshop are one step closer to striking a democratic balance. Having a show in such a public, bustling marketplace is one thing, but to then open that up to the general public in the form of physical market stalls straight after the show for two days is another.


The Importance of Brick And Mortar
No matter how much effort companies focus on their online and ecommerce space, there's still something to be said for physical, brick and mortar stores. Hosting their catwalk show in the Old Spitalfields Market not only brings an element of the experiential to an already thriving shopping space, but highlights the need for a physical accompaniment to the recent digital influence of live streaming and instantaneous online buying. It's also worth mentioning that, as well as the Topshop Unique collection, the surrounding stalls will be selling everything from organic cupcakes to pottery. All curated by the Topshop team, a mere catwalk show has evolved into London Fashion Week's unrivalled shopping experience.


Omnichannel
True to form, the Topshop Unique show harnesses the omnichannel. Alongside the catwalk and physical retail space, there will be backstage social media coverage, a live stream of the show and, as soon as that last model leaves the catwalk, customers can shop the collection online and in store, globally.


Expanding The See Now, Buy Now Business Model
Despite the hype for Topshop's changes this season, it seems they're not the only ones jumping on the see now, buy now business model. Digital pioneers Burberry have already announced that their new collection will be available as soon as it's shown on the catwalk, and Tommy Hilfiger, Ralph Lauren and high street brand Jigsaw have followed suit. With more and more designers set to follow in their footsteps, we're looking forward to seeing how disruptive the see now, buy now model really can be.