Tech
WeChat's mini‑programs are ecommerce's new darling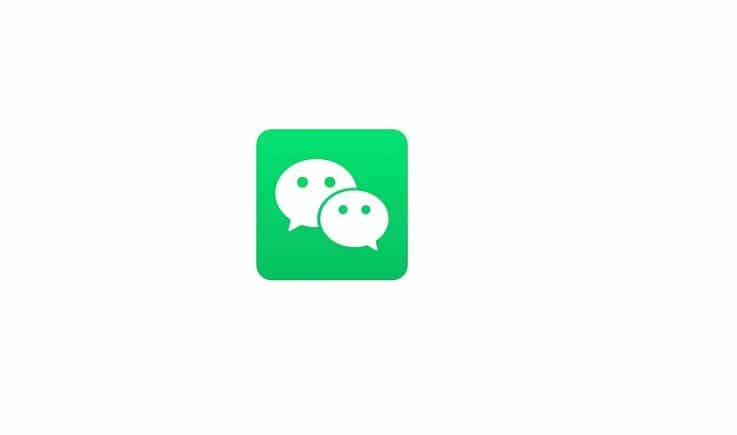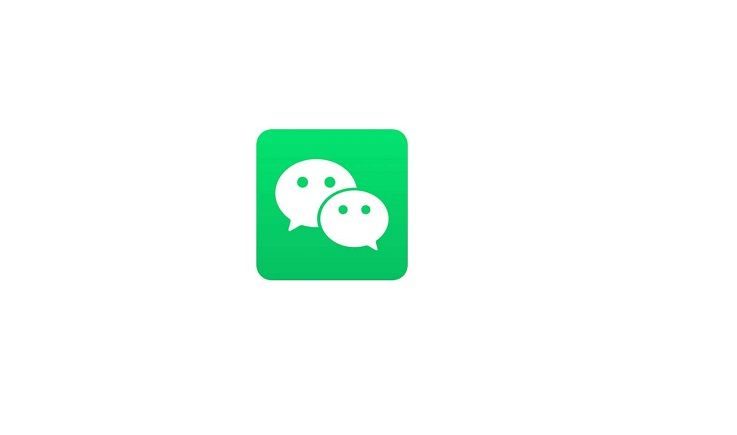 China's super app WeChat has more than 1 billion users. And these users can now make purchases without having to leave WeChat: via mini-programs.
Already 18% of mini-programs are devoted to ecommerce. International brands, however, have not yet taken full advantage of this selling opportunity.
Elena Gatti of Azoya Consulting explains why international brands should take a closer look at mini-programs now.
WeChat has been the most popular social commerce platform in China for years and it has more than one billion users. But while many from the West still compare WeChat to the Facebooks and the WhatsApps of the world, the Chinese super app is much more than that.
It has evolved into an entire ecosystem that the Chinese use for practically everything in their daily lives. Built on top of WeChat's existing platform and its IT infrastructure, mini-programs are mini-apps that customers can seamlessly access and use without leaving the WeChat app. And this again is difficult to grasp for internationals.
Instead of using different apps for different services, WeChat users are using mini-programs to book movie tickets, order food delivery, and more. This makes mini-programs an increasingly important channel for retailers to engage customers. However, only a handful of top global brands have begun to sell to China with WeChat mini-programs.
There are around 2.3 million mini-programs on the market and already 18% are dedicated to ecommerce. Online shopping was the most commonly used application in 2018, according to data provider ALDZS.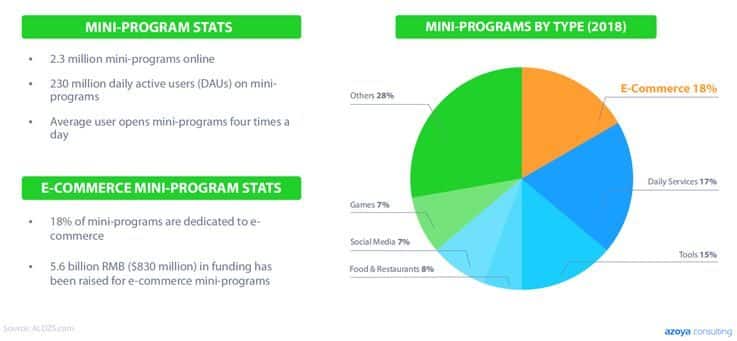 A Brief Overview of WeChat Mini-Programs
WeChat mini-programs benefit from WeChat's more than one billion registered users, and users can use the integrated WeChat Pay to complete ecommerce transactions. Again, they never have to leave WeChat during the entire shopping process.

Consumers Choose Mini-Programs for Ecommerce
First of all, mini-programs are limited to two megabytes of data per page, making it conducive for users to quickly load and share them with other users. In fact, 35% of users access them because they're shared by friends or family in WeChat.
In total, there are over 60 different ways in which users can access ecommerce mini-programs as they are embedded almost everywhere in the WeChat user interface, making them easy to find and use.
Secondly, users can complete closed-loop transactions where they can discover, browse, and pay for items all without downloading an app or loading a page on a separate browser. And this is probably the biggest difference compared to the usage of international apps where you basically need to download different apps for different services, shops or payment. Users can get everything done without ever leaving the WeChat ecosystem.
This integration is possible because all mini-programs come equipped with WeChat Pay, which users can use to complete mobile ecommerce transactions with just a few taps of the finger. The convenience of WeChat and its all-inclusive ecosystem is partly the reason why Chinese internet users spend a third of their online time in WeChat on a given day.
Brands Use Mini-Programs for Ecommerce
Brands can design their user interface the way they want to – with flashy pictures, videos, GIFs, etc. – and they can also access and analyze customer data as they please. Online marketplaces, such as Tmall and JD, on the other hand, own the customer data and may limit access for brands. This is definitely a key differentiator between these two sales channels.
Secondly, the social nature of WeChat and mini-programs means that Chinese consumers are more likely to share ecommerce promotions and items with friends and family. Such items are more visual and appealing when shared within a mini-program, rather than a simple link.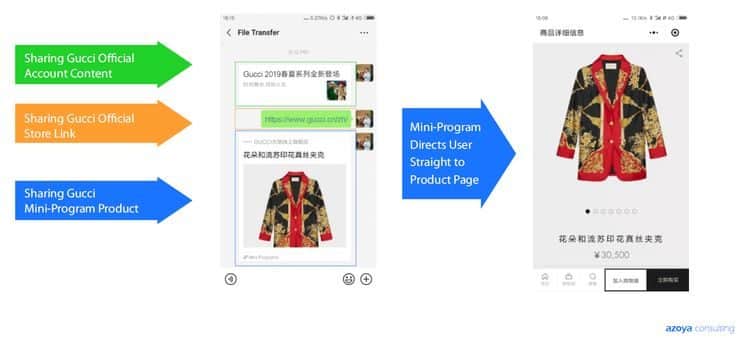 Sharing a Mini-Program vs. Official Account Content and HTML Links
Organic sharing reduces new customer acquisition costs, as brands don't have to spend as much on ads to reach new customers.
The most successful example of organic sharing models is most likely Pinduoduo. The company uses group-buying promotions to encourage sharing among customers, which lowered its average customer acquisition costs to just 11 RMB/person ($1.64/person) in 2017, compared to 225 RMB/person for JD.com and 310 RMB/person for Alibaba. Pinduoduo was so successful with its group buying model that the company went from zero to IPO in only three years.
Other brands are customizing their mini-program stores in new ways that improve the customer experience and increase brand engagement. For instance, retail companies use eight different types of ecommerce mini-programs, including personalization, social gifting, and customer service.
An example: Feelunique launched a six-day group-buying campaign on its mini-program in March. Customers could purchase a set of six Caudalie skin supplements products at a 37% discount if they could pull in a friend to buy the same product at the same price.
After confirming the order, customers had to share a promotion picture with friends, which they could scan with a QR code scanner to access the discount. Group-buying promotions like Feelunique's lower new customer acquisition costs without spending on ads – over 90% of participants in this particular campaign were new customers.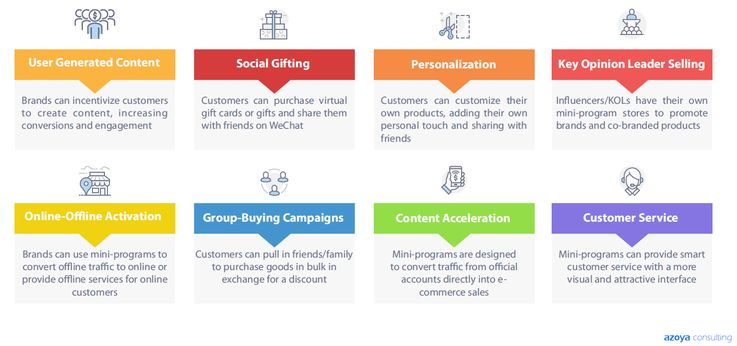 Eight Different Types of WeChat Ecommerce Mini-Programs
To help foreign retail companies understand WeChat mini-programs, Azoya Consulting recently published the report, "The WeChat Mini-Program Playbook for Ecommerce." The report showcases how leading brands such as YSL, Dior, and Sephora are using WeChat mini-programs to sell directly to Chinese consumers. Azoya assists retailers and brands as they expand into China via ecommerce.