Retail
What are the top trends of San Francisco's retail scene?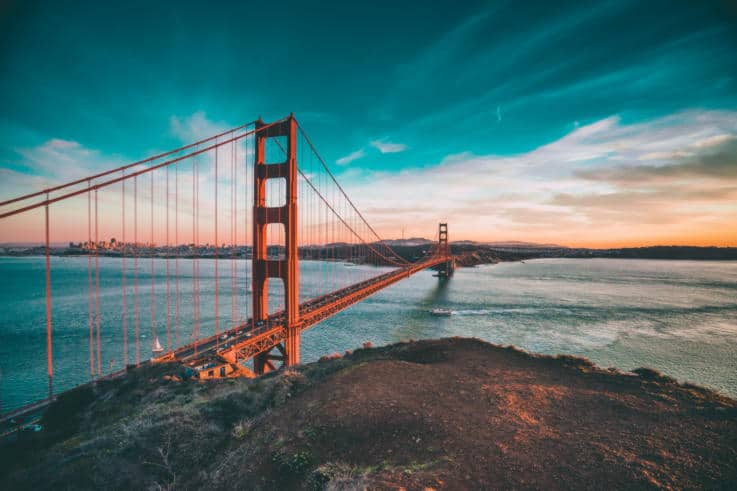 For cutting-edge retail trends, you'll be hard pushed to find a better city than San Francisco. The Golden City not only boasts one of the coolest retail scenes in the world, but is also home to some of the most innovative and groundbreaking tech businesses. As a result, there are dynamic stores and emerging trends at every turn – as you'll see here.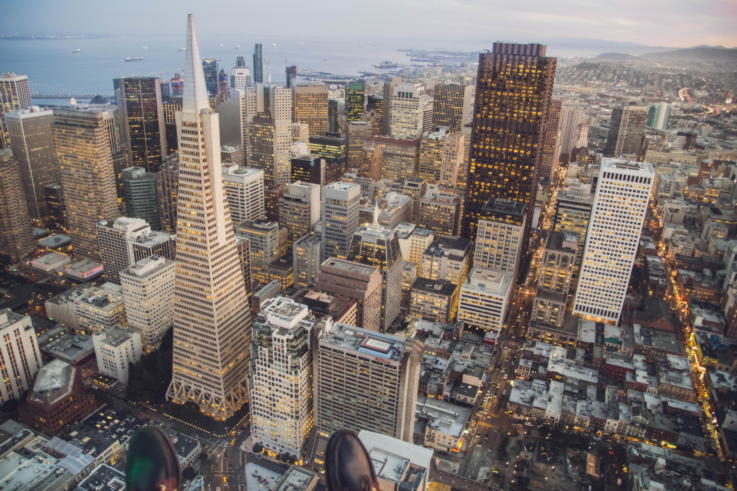 Gathering space
One of the biggest trends in physical retail is stores that operate as multi-functional spaces – offering social experiences, rather than simply products.
Upon entering an outdoor and activewear store you could be forgiven for thinking you had walked into somewhere entirely different. The decor is in muted tones and light wood and the space is filled with natural light. It certainly feels representative of California and unlike traditional outdoor wear stores.
Incidentally that is the aim with this brand: to build stores that match their environment and the people that shop in them. They also have local artisans adding their wares to provide the finishing touches. There is a tearoom alcove, full of hanging plants, for customers to hang out and sip tea. Screens show films of national parks with a nod to the brand's merchandise. Some people stay for a yoga class, others arrive for a dog walking meet-up. It is so much more than a retail store, with customers invited to hang out and the owners thinking of it as a 'gathering space'.
Elsewhere, an online luggage retailer that has been slowly expanding into the brick-and-mortar world has opened its third store in San Francisco. The brand is hugely successful online but consumers are still keen to try before they buy – and this is where the concept store comes into play. The beautiful showroom has clean lines and bright decor with lots of places for customers to relax.
In fact most of the store's footprint isn't even dedicated to the branded products. Instead there is a gathering area for screenings, panels and workshops, and a reading lounge where customers can browse through travel books whilst sitting in comfy chairs. The style feels similar to that of a business class lounge to really get you in the spirit of your travels. This store is proving that even buying luggage can be an experience too.
We also stumbled upon a small boutique store with a lot to offer. It's a bright space full of unique gifts and modern wares. The focus is on locally produced products from jewellery to ceramics and art. The store is also used as an art gallery and a gathering space where special events are regularly held. They even hold classes and workshops here. It's a great example of a small space being used to maximum potential.
Finally, we loved a beauty and lifestyle boutique store which also serves as a community space. As well as stocking their own organic beauty products they also hold products from over 100 artisans, including leather goods from Ethiopian crafters. It's an inviting space you want to browse and explore – but a fun, social space too. Once again, it's a great example of a retailer being less transactional, and more experiential.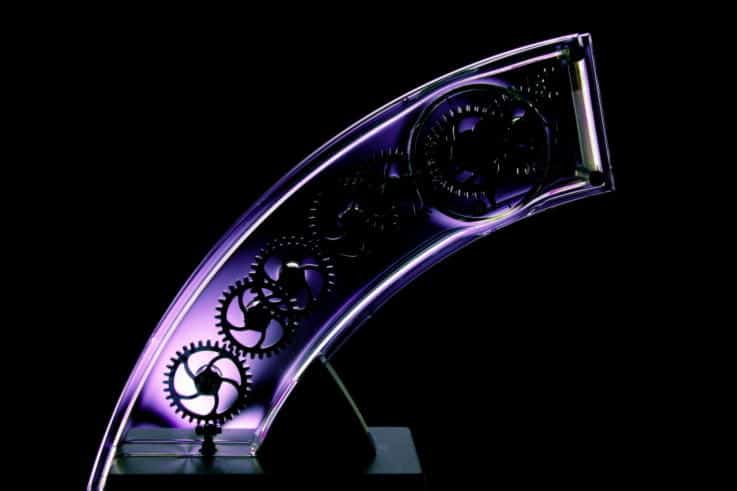 Fully automated
As is the case in other global retail hubs, automation is already big business in San Fran's retail scene.
Lunch by invitation only? This store currently only allows access to customers that have been given private invitations. Customers must download the brand's mobile app and enter in their payment details. They then receive their QR code that allows them entry to the shop. There are cameras and shelf sensors that monitor customers' movements and to work out which items they have picked up and put back. With the help of scales in the refrigerators and on the shelves they can virtually add items to their cart as they make their way around the store. Upon leaving customers are then emailed their receipt. This is autonomous checkout-free shopping at its slickest.
For something truly remarkable, how about a fully automated coffee shop complete with a robotic barista? When placing your order at the onsite kiosk you are asked for your phone number, and you then receive an order number by text. Once you have entered your number a small hatch opens and there is your coffee. It is the same process if you order through the company app.
Efficiency is the name of the game here, and these 'baristas' can make two drinks in under a minute and will get your order right every time. They even wave at you after they've finished making your drink! The business does however insist on having a human working with the robot at every site.
Elsewhere, an eco-friendly cult fashion brand with a lot of buzz around it has opened a store that really does live up to the hype. Whilst some stores have technology for the sake of it, this store has technology that it is completely holistic. You take anything you like off the rack and you then use the screens to place items in your digital dressing room. These items are then collected and brought to you by real life humans. After that, you can walk into a magic wardrobe where things start to get really fun.
If you want a different colour or a different size in something, you can enter it on the in-changing room touchscreen. You can even adjust the lighting within the changing room to find the most flattering light for you, be it 'golden', 'sexy time', 'basic' or 'cool'. It's the ideal way to try on clothes and encourages customers to spend time trying on as many items as they like which inevitably results in more purchases.
Another grocery store aiming to eliminate the hassle of retail checkouts is a concept store where customers are able to shop and pay with a minimum of effort. You start by downloading the app. There is no need to scan anything as the technology matches the products to the customer and is able to detect what items you put back on the shelf and what you put into your bag. Significantly, no biometric information is collected from customers – allowing far more privacy than in other automated stores. This, arguably, could give it a great competitive advantage.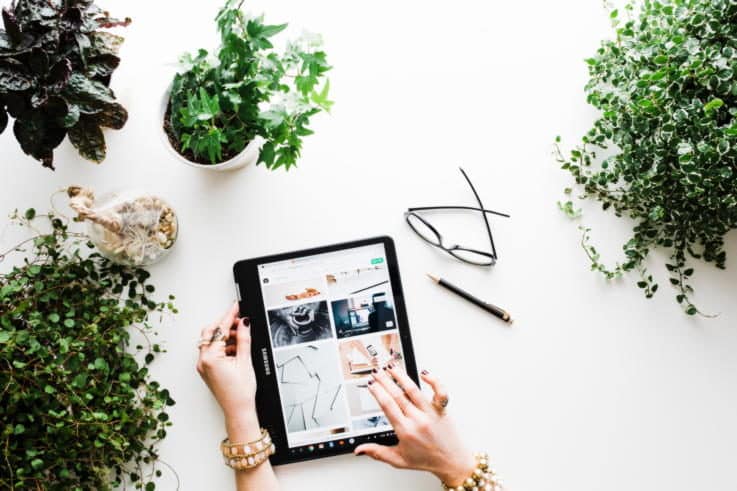 From online to offline
All over the world online brands are realising the value of an offline presence. In San Francisco, this trend is plain to see.
A successful online drinks company has decided to open its first brick-and-mortar store here. But it's so much more than a place to buy a drink. This store is here to allow consumers to immerse themselves in the brand's culture and find out what exactly is in their products. It's also a space for the business to really test the appeal of its brand; a way of getting information from customers without conducting surveys and focus groups. It might not stock many products in this store but the intel it gets is going to pay off in much bigger ways.
Next, stepping into a showroom housed in a historic firehouse, you are treated to an immersive shopping experience like no other. The entire space has been decorated as your dream home with each and every item for sale. The brand calls it "contextual commerce'' and it's been designed to create a more intimate interaction with the opportunity to view products in an entirely different way.
The space is redecorated with new brands every 8 to 10 weeks so it stays fresh and customers can look forward to seeing what is new. The brand also partners with realtors, developers and builders to set up pop-up shops or satellite stores so they can achieve the same thing and reach a wider audience. And for many of the brands it stocks, it's the first opportunity to be in a brick-and-mortar setting. Significant trends are in evidence here – notably the growing presence of stores like B8ta, that act as discovery spaces for emerging brands and new products.
Elsewhere, a vintage-inspired fashion brand that was previously online-only likes you to book ahead for a complimentary styling appointment, although walk-ins are more than welcome. The store is run like a showroom and you aren't able to leave with your purchases. Instead, everything is conveniently shipped to you. The store essentially runs like the website but with the added bonus of being paired with a stylist and being able to try items on before you buy. If you have your heart set on taking something home that day there are a number ot t-shirts and accessories available for same-day purchase.
We discovered another women's fashion brand attempting to translate its online presence into a physical store. Again, you are given your own stylist as well as a questionnaire to work out your needs. The stylist will then help you curate your wardrobe whilst you are offered champagne and slippers!
Paying homage to the essence of the brand, the gallery-like store has photos of remarkable women. The store also runs women-focused events as well as co-working and mingling opportunities. There is also a self-serve kitchen and a cosy seating area. This of-the-moment store, with its soft lighting and sumptuous rugs, is a great example of building brand ambassadors through highly personalised, perfectly tailored experiences.
Finally, we found an online store that has opened its second flagship. The store is fitted out with a minimal look in-keeping with the brand's products. White surfaces are paired with pale wood, and the bright and airy space takes the fashion brand's most successful strategies and brings them to life in store. It's like shopping online with the brand – you can checkout at a custom point of sale system from your account which is pretty seamless. It's become a social space, with comfy seating areas and regular events taking place. You cannot miss the area for rotating installations, designed to help tell the story of the brand. As is the case with so many of San Fran's concept stores, it's recognising that physical retail has to offer something customers can't get online.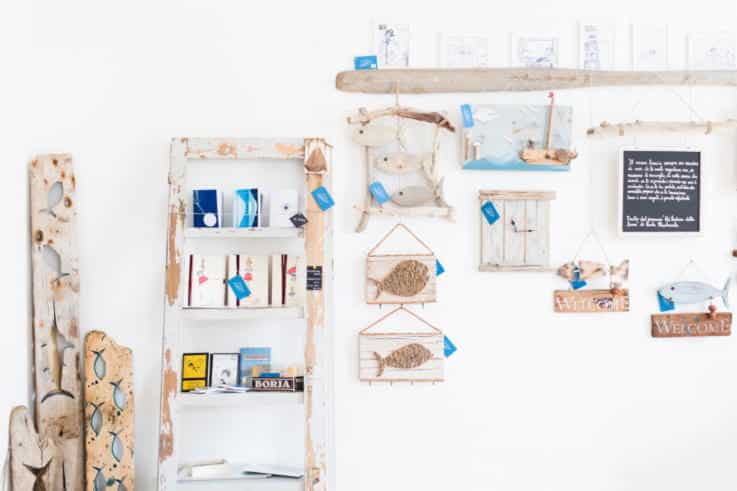 Storytelling experiences
In retail, there are many ways of telling stories – and Frisco is full of some excellent examples.
Surrounded by renovated warehouses and factories you step into this highly conceptual, immersive sneaker and fashion store. The refined steel frames and polished concrete are sympathetic to the store's surroundings. It has divided the space into three separate galleries with perforated steel walls. Discovery is a key part of the consumer experience and it's no different here. Each gallery transports you to a different environment and makes the space very inviting. The store aims to fuse culture, technology and storytelling to show the sneaker in a new light. The storytelling elevates the product itself, and creates a space that's worth the visit.
Elsewhere, this contemporary design gallery has a new home and it's huge. The focus here wasn't on expansion, but finding a way of being able to create an experience. The upper floor is actually the apartment of the owner but it acts as a showroom for what they have downstairs. Touring the apartment feels like an adventure and makes a very memorable experience. It also ignites the imagination which is good for business as pieces can actually be shopped from the apartment. It all adds up to a unique experience, and one that encourages customers to return again and again.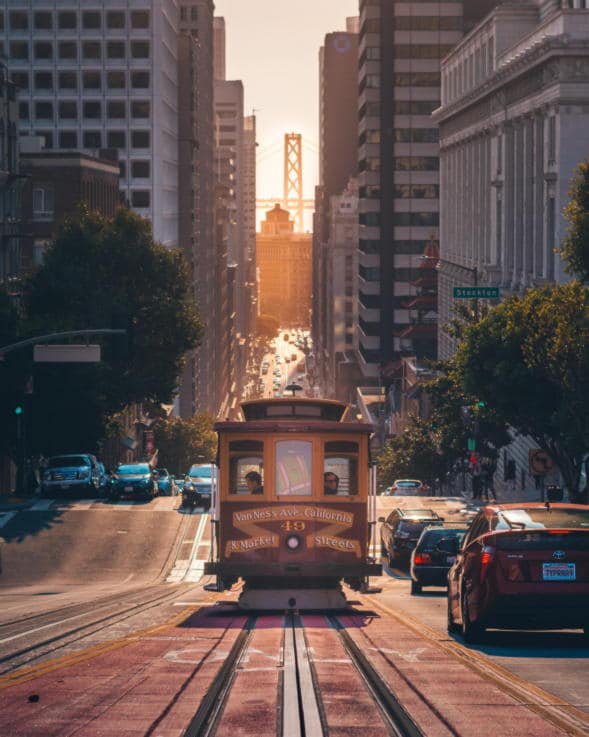 Come and see San Fran for yourself on an exclusive safari
We run retail safaris in San Francisco that take you to heart of the city's best, newest and most significant innovations.
So if you're looking for inspiration, and would like to find out who these retailers really are, get in touch.