Interviews
What role is retail playing in town centre strategies? Urban Shape talk the changing high street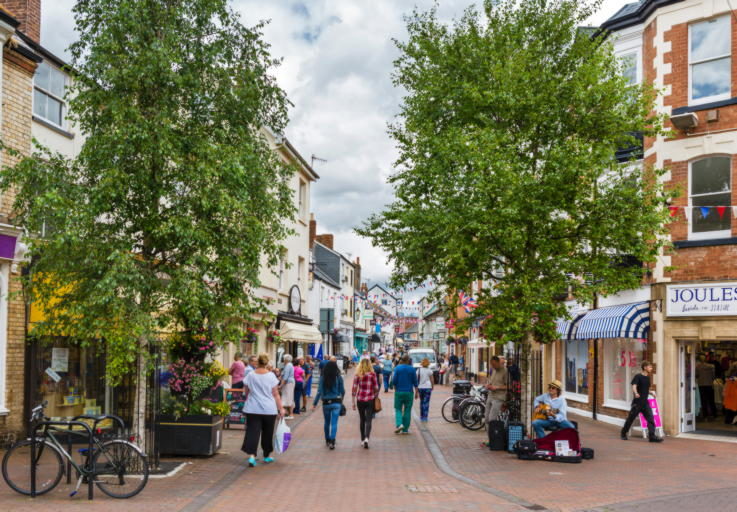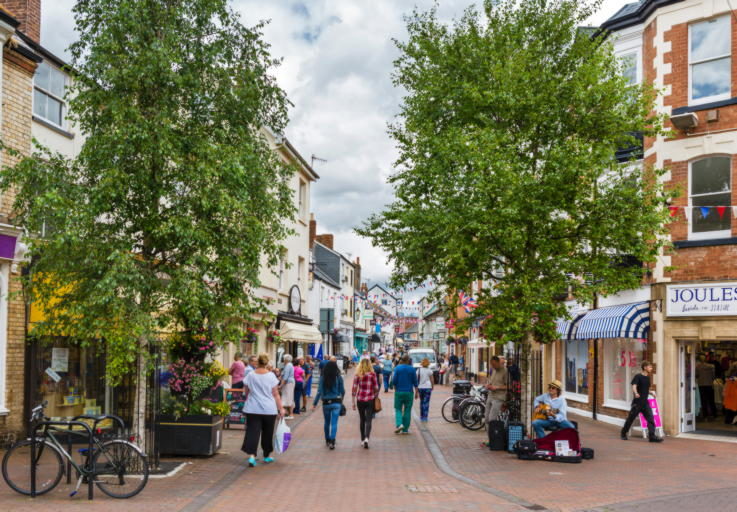 Despite what you may have heard elsewhere, the high street isn't dead, but it is changing. Seeing this first-hand is specialist planning consultancy Urban Shape who is working across the board to shape the places of the future. Who better then to reflect on the changing role of retail as part of tomorrow's towns and cities?
Director Caroline Marginson and Adam Bunn, Associate Director, share their expert insights into all things planning, and their advice on what retailers should do next:
Caroline Marginson, Director, and Adam Bunn, Associate Director, Urban Shape
Can you describe what Urban Shape does in a nutshell?
Caroline: We're a specialist retail, leisure and town centres planning consultancy, working predominantly across London and the southeast, but also the wider UK. After over 20 years advising the public and private sector working for firms including CBRE and GVA, I spotted a gap in the market for a specialist place-shaping consultancy which could provide bespoke advice on the ever-evolving and rapidly-changing sector of retail and town centres. As a result, I set up Urban Shape in 2017.
We work either as lead consultants or part of wider project teams on a broad range of important town centre-focused projects. These have included full retail needs assessments for the London Boroughs of Brent and Ealing, identifying the amount of new retail development the Boroughs need to plan for in their Local Plans, and the development of a detailed strategy for where new development should be located.
We act for local authorities, developers – most recently Canary Wharf Group on the next phase of their strategic town centre growth – investors, house builders and retail operators like . Our work ranges from initial site and investment appraisals through to planning strategy right up to major strategic studies of town centres.
Adam: We've worked on a really wide variety of centres from coastal towns, to affluent market towns, to suburban London centres like Lewisham and Wembley. That gives us a pretty good handle on all the issues happening around town centres now.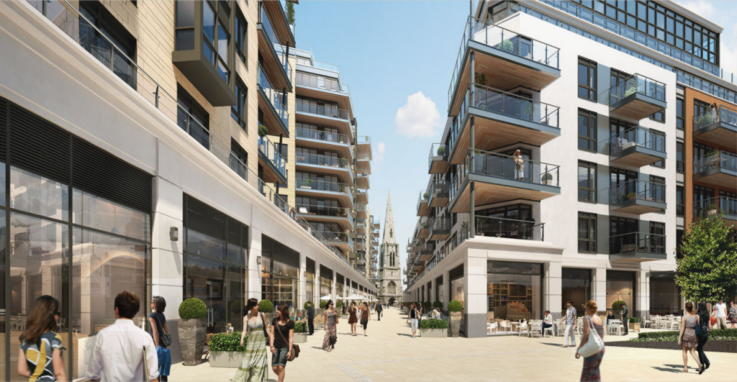 How far ahead are you looking when planning?
Caroline: In the first instance, you are guided by planning policy recommendations, with the NPPF advising a minimum forecast of 15 years. When it comes to planning for future retail needs you're looking at least 10 years ahead with updates at five year intervals.
One key facet is national economic trends. We look at the current situation at the beginning of our evidence-based studies because that is key to informing the outputs, conclusions and recommendations.
Adam: You have to take quite a long-term approach, which feels slightly out of step given how fast the pace of change in the retail sector currently is. We do advise clients that they need to keep an eye on things and not assume that what works now is going to be what works in 15-20 years' time. The last 15-20 years have taught us that that absolutely is not going be the case.
Caroline: The internet can react to changing consumer and market requirements immediately. It takes a lot of planning and much longer time frames for town centre bricks-and-mortar to react. The question now is what will town centres look like in the future?
There's not one cookie cutter answer for every town centre. They're all different and as trends have evolved that's becoming more and more apparent. We think retail is still very important and has a future, but we've got to reinvigorate town centres by focusing on a range of other uses – not just retail.
They're now becoming more like community hubs with residential, co-working space and other flexible usable space. It's about bringing people into town centres for a whole variety of different reasons. That's where the footfall will come in the future – but retail will continue to form a key part of this offer.
The town centre environment is also key and it's an area where local authorities have less and less budget to invest. Small improvements to the public realm can go a long way in enhancing the vitality and viability of a town centre – increasing its attraction for both consumers and investors. With budget cuts and less development happening, it's likely that it's going to become a more competitive element with the industry, tendering for central government funding.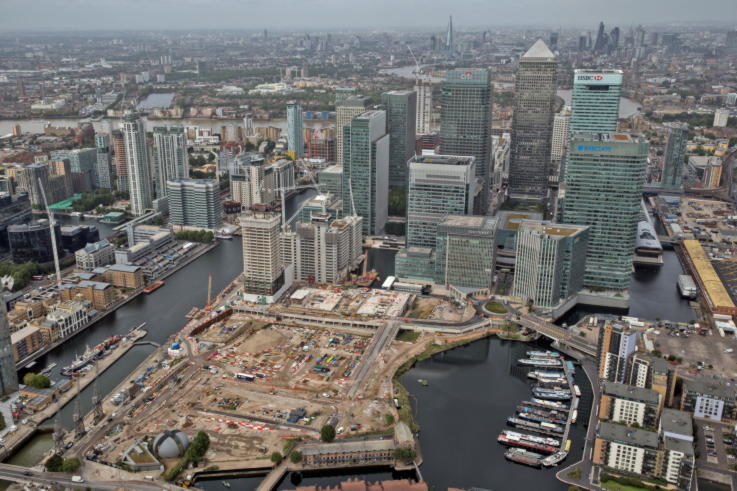 How has the internet impacted town centre strategies?
Caroline: The click-and-collect facility is something we have been recommending in our studies in recent years. Westfield in West London has a dedicated click-and-collect shopping facility: you can order from 200 operators, go to the click-and-collect hub unit to pick it up, they have changing rooms and you can try them on and if you don't like it you can go straight to the desk and return it there and then.
Some managed indoor shopping centres already use an available shop unit for click-and-collect where customers can buy online, get it delivered to that unit, try it on and either take it home or return it. This opens town centres up to offering a substantial brand and product line not available in the bricks-and-mortar composition.
Adam: Click-and-collect has become so mainstream now that actually most of the delivery services offer it to a very localised drop-off point like your local newsagent. Even 2-3 years ago click-and-collect was quite a big footfall driver in town centres. That's tapered off a bit more as you've got this ultra-convenience of having it on your doorstep and newsagents are usually open quite long hours so you can go after work. We're having to juggle an ever-evolving sector.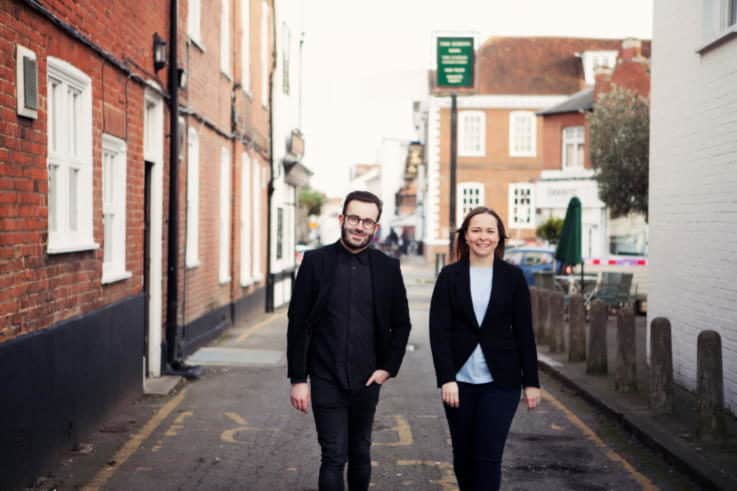 Adam Bunn & Caroline Marginson
What else has changed in the last five years?
Caroline: There are a range of issues across the development and planning sectors. The debate around business rates has gathered pace in recent months. The difference in tax on bricks-and-mortar versus the internet is significant. The government is trying to address that through a digital tax that is potentially going to be introduced in 2020.
There's also been a lot about what people consider to be the overvaluation of bricks-and-mortar retail property. Until that is brought into line and re-based developers and investors are less willing to invest as they will see very little return.
Retail-led development used to be the thing before 2008. That died overnight in 2008/2009. Development sites that would have been identified for retail in the past will now be much more about a real mix of uses and more likely to be residential-led.
Much of our project work provides recommendations on town centre policies – providing the regulatory framework for management and change.
Historically, for example, local authorities have identified a primary shopping frontage as the focus and concentration of A1 retail operators. Outside that you have your secondary frontages, which introduce a greater mix of Use Class A2 and A3 like cafes and restaurants. The government introduced Use Class A4 to protect public houses – another sector of the industry in decline, and A5 for hot food takeaways to prevent them from infiltrating the high street creating over-concentrations.
The government has recently consulted on proposed changes to the Use Classes order, with a focus on Use Class A1 and the potential to merge some of them to facilitate flexibility on the high street, fill up vacant units and bring back vibrancy to town centres. One outcome would be the ability to change an A1 retail unit to a café and restaurant without the need for planning permission. Some have serious concerns about this policy change eroding the core retail focus of town centres, removing the concentration of key footfall drivers.
Retail remains key to the high street as a footfall driver, but the focus has evolved for town centres to comprise a wider mix of uses. In order to compete with the internet and meet consumer and operator requirements it must be recognised that a greater level of flexibility must be introduced within town centres. Much of our work focuses on how planning can work within current trends to encourage a greater degree of flexibility on the high street without local authorities losing their ability to manage change and enhance vitality.
Adam: As well as directly taking trade out of shops and moving custom online, the wider move towards a digital technology era has produced some pretty massive changes in shopping habits. Smartphone use and instant gratification have forced retailers and town centres to react. You have a company like Sainsbury's that now offers delivery within two hours for online grocery orders across London and it's difficult for town centres to match that.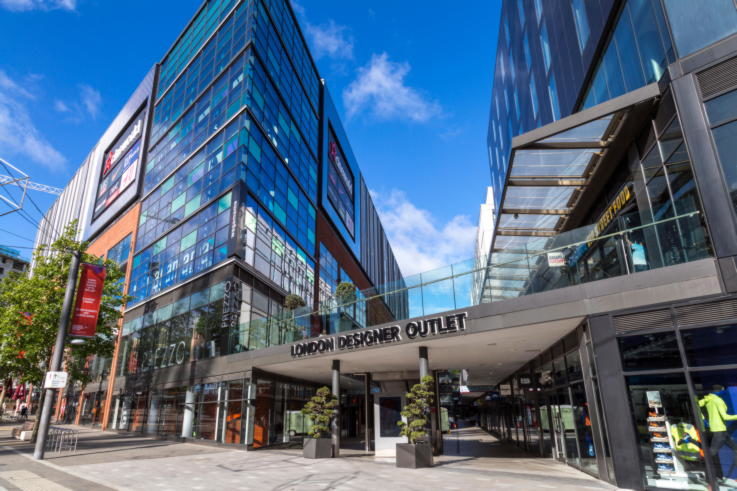 Social patterns are changing, people work longer hours, they are time hungry and really they want town centres and retailing to fit around their lives. Fifteen to 20 years ago it might have been the other way round. Town centres need to adapt to these changes.
You need to give people as many reasons to visit the town centre as possible and make it an experience. You can't just rely on them coming into shop because there's often far more compelling alternatives. But you still need to make sure town centres have a retail function. There is almost a duty of the local authorities to make sure that their centres can meet the needs of their local residents. They shouldn't have to travel a long way to do fairly basic shopping.
In most cases though we're seeing a process of consolidation of the town centre rather than seeking to expand it further. It's a case of looking at some of the sites you've got at the periphery and asking yourself 'do they really make an active contribution to your town centre?' or can they be used for other uses, like residential, that may in turn benefit the rest of the town centre.
A lot of issues that we're seeing now are actually legacy issues where agreements were made and things were set in a time when nobody could have really foretold the changes that have taken place in the sector.
The business rates were set at a time when the internet was not a competitor. It has changed the whole thing. Waterstones in Bedford town centre pays 17 times more per square foot in business rates than the massive Amazon warehouse down the road. That's the sort of stuff that really needs to be addressed.

What advice do you have for retailers?
Caroline: Retailers need to focus on improving their physical presence and interest to consumers. They need to modernise and diversify with showcasing areas, immersive experiences, digital interaction, consumer engagement, eating/drinking, seating and more.
Adam: Our view is very much that you need to invest. Retailers that are still doing well have proactively invested in their stores in the last 5-10 years to make them engaging, interesting experiences that people will want to visit and spend time and money in.
Waterstones is a very good example of a brand that has done that well from being a company that was close to going bust, and now has a massive sales uplift. What worked for them is that their new owners allowed each individual store to stock whatever they wanted to cater to the local area and what customers want. That was fundamental in driving footfall and sales growth in the stores. Retail is not one size fits all.
The other thing that would benefit a lot of retailers is using updated technology to better integrate their online and physical presences. It's a simple thing but being able to have an accurate guide to the stock level of a certain product before you get to the store is so important and only a handful of retailers offer this.
Images courtesy of Urban Shape
Find out how we can help you identify and discover the breakout trends in offline and online retail that will put you years ahead of your competition. Get in touch here.