Retail
What's happening in Mumbai's retail scene?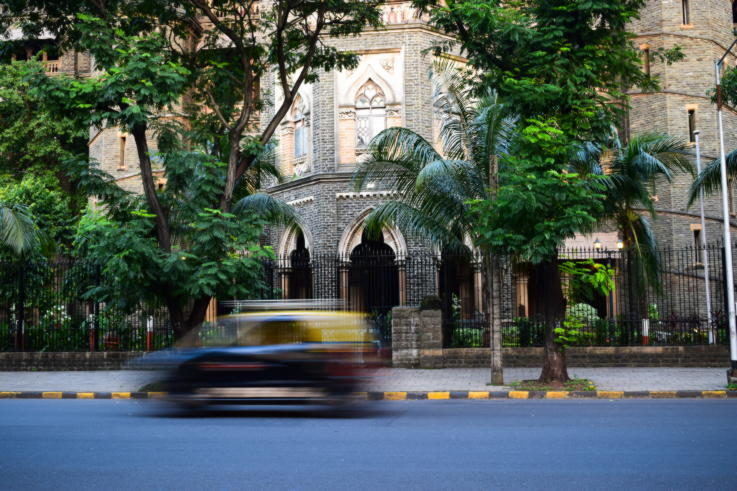 With only 2-3% of people shopping online, the focus in India has always been on a bricks-and-mortar retail approach. But the way retailers are using their spaces is changing. Stores are moving away from the traditional hard-sell of their products to create a more meaningful shopping experience where customers can browse, discover and explore the space before making a purchase.
Through innovation, often technologically driven, Mumbai's retail scene is evolving rapidly… let's see how. If you want to experience these developments yourself get in touch to book your own Mumbai retail safari.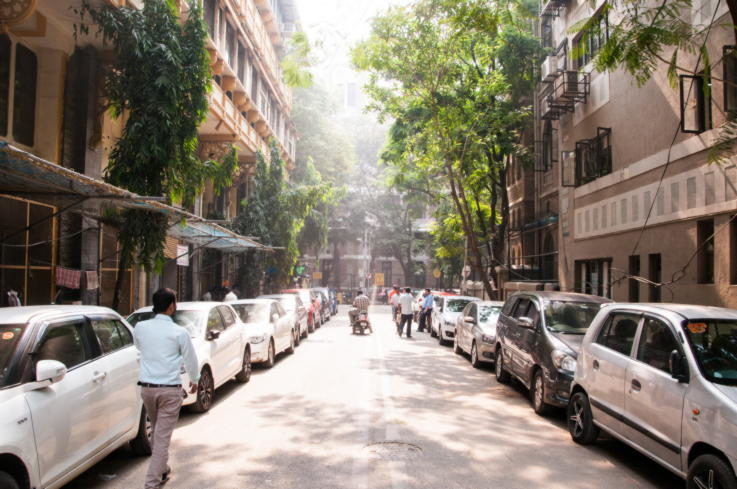 Stores creating experiences
Whether through great storytelling, on-site cafes or creating interactivity, experiential retail is gaining momentum in Mumbai.
First to catch our eye was a quiet, unassuming boutique store in South Mumbai's art deco quarter, which focuses on experience – a fairly new concept for India. Upon entering the store you are hit with the powerful scent of essential oils. The celebrity business owner wants the store to showcase 'earthy India' to the world whilst appealing to international customers by being a haven from the frantic streets of Mumbai. The vision was for it to be a welcoming space, like walking into someone's home. The products have been carefully curated to create a treasure trove of trinkets. The focus here is to browse and linger, without any pressure to make a purchase. A sign of things to come.
An iconic lifestyle retailer has launched a new retail format where the aim is to create a destination hub for all of the family to enjoy. It wants to appeal to customers with different needs and of varying age groups. Not only does the space house the whole lifestyle range but there is also a cafe to enjoy, a wellness centre and an alteration studio. The aim is to give customers a memorable experience with delicious healthy food and consultations with wellness experts – and therefore, a reason to return.
Elsewhere, a beauty retailer has developed a niche concept of housing only artisanal brands. This leading fragrance distributor says the store is the first of its kind, and the focus is on quality and creativity.. The customer receives a unique shopping experience with bespoke in-store services and attention to detail so the brand can engage with each and every person individually.
We found another concept store that creates unique experiences by carefully curating products. Housing vintage pieces from around the world, this store focuses on diversity in fashion, culture and art. Importantly, there is a huge focus on the designers' stories; the store only wants to work with people that fit its ethos. Even the space itself has a story: the 200-year old bungalow is timeless, a fitting tribute to the clothes it houses. There's a sense that you'll find something special every time you visit.
Next we stepped inside one of the city's swankiest furniture and home decor destinations. This store is a one-stop shop for all timeless and contemporary home furnishings. Besides its own furniture, the brand supports artisans from all over India. To really help you enjoy the experience you can even sip a coffee whilst you wander around the sprawling space in search of that perfect lamp. It's a lovely, slow, enjoyable experience that makes it feel like you don't need to go anywhere else.
For the photography lovers of Mumbai, an electronics brand has opened an exclusive experiential store in the city. The space is engaging, interactive and displays state-of-the-art products and services. Customers are invited to play around in the creative corners or print stations and be inspired by the moments they have captured on camera, and take those treasured prints home with them. It's a great way of actually connecting with customers over images that too often stay locked away on our devices.
Finally, a store from a leading electronics brand has opened but this time the focus is on customers having a complete hands-on experience of the product before they buy it. The staff are professionally trained and have good knowledge of the products and can efficiently help you select the product for you based on your requirements. Depending on the item you buy, you can also attend specialist training workshops relating to your purchase at a later date. It's another great way to foster an ongoing relationship.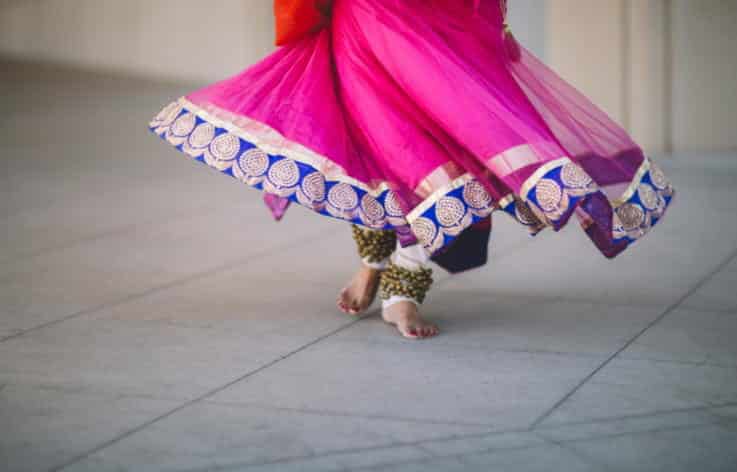 Updating ethnic wear
We witnessed a lot of innovation occurring in the ethnic wear sector as well.
A renowned family brand has launched an urban lifestyle range for the modern woman, showcasing urban Indian wear with modern designs. The store is divided up into sections with each area designed to give the illusion of celebrity. The use of 3D art inspired from origami and drapes is there to provide ambience and to celebrate womanhood. And given its location within a shopping mall, the space does a good job of making itself stand out.
Ethnic wear brands have been expanding in India and off the back of this another brand has opened a first-of-its-kind concept store selling ready-to-wear lines exclusively under one roof. The brand believes this store will be such a huge success that it already plans to open many more. Confidence is one thing, but by updating the shopping experience the brand has a real shot at success.
Elsewhere, a newly opened boutique is a multi-designer concept store. Born from research suggesting that up-and-coming designers feel in the shadows when their work is displayed alongside established designers, this space allows their designs to flourish. The store has plans to host coffee brewing sessions, photography shows and artisanal cheese workshops for buyers to interact with designers. If you're keen to be ahead of the curve, it's a space for you.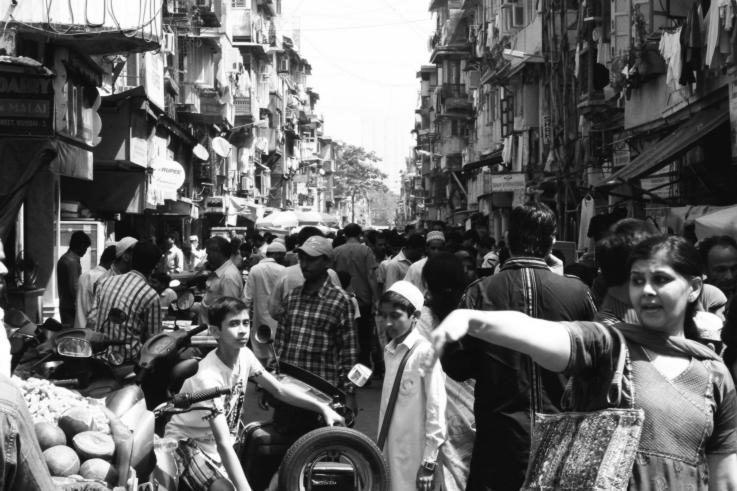 Growth of international, big brands
A few big brands in Mumbai are getting in on the act too.
A huge leisurewear brand has launched one of its unique concept stores in the city, the first of its kind in India. Located in the heart of the city's most coveted shopping area, the concept captures the energy of the streets and a sense of the city's most iconic neighbourhoods. This store houses the latest and most innovative products from the brand. It's a very clever way of making a huge international brand feel relevant to the city it's residing in.
We also discovered a premium store with a concept unique to Mumbai. Built with a mission to constantly create and innovate, this store comes with a cafe, salon, personal stylist, along with plush changing rooms and lounge area. The store brings together handpicked brands across Indian and Western wear, jewellery and beauty – but most significantly an SIS collaboration with a major UK retailer. As such, the space is well positioned as place to be introduced to something new.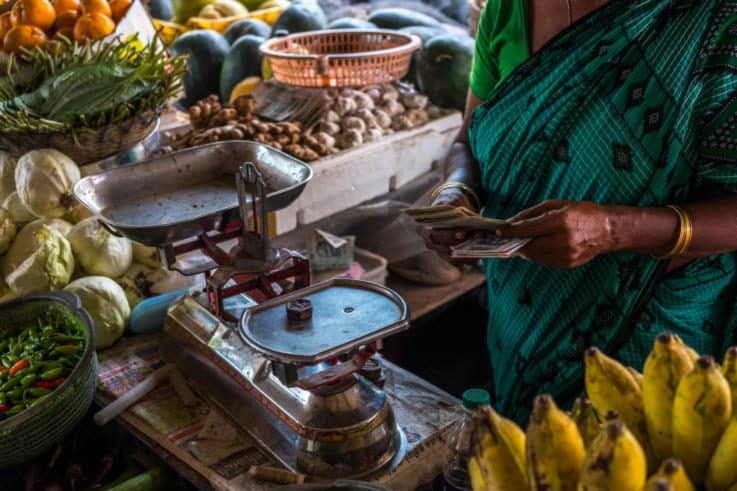 The personal touch
Mumbai also seems awake to the global trend of personalisation and the demand for meaningful, tailored experiences.
One brand's made-to-measure concept has taken the store environment into consideration by choosing a quaint location to provide clients with a more intimate bespoke experience. The boutique is tucked snugly away from the hustle and bustle of the main street in order to create a relaxed atmosphere for customers to browse more than 300 fabrics to create bespoke items. The store also appreciates how busy its clients get, so will also send a travelling stylist to your home or office. It has really worked out how to provide customers with a luxury bespoke experience – and is a great example of a global trend making in-roads in India.
We were lucky enough also to witness the new opening of a luxury lifestyle retailer's second store. With a lot of natural light contrasting with the colourful home furnishings on display, the store is a visual treat. The new compact store design also facilitates a more customised and accessible shopping experience, with on-site interiors experts on hand to assist you. The aim of this store is to make the age-old art of Indian needlework more accessible to its patrons.
Elsewhere, we loved a clothing store where you couldn't ignore the cherry blossom decor incorporated into the ceiling as you enter. Equally, the walls and space are kept as neutral as possible in order for its clothes to stand out. The overall look is of a dreamy pastel palette with rose gold finishes. It really is a lovely space to hang out in, whilst the clever design allows for customers to move around the store with ease and be able to access all the beautiful items on display.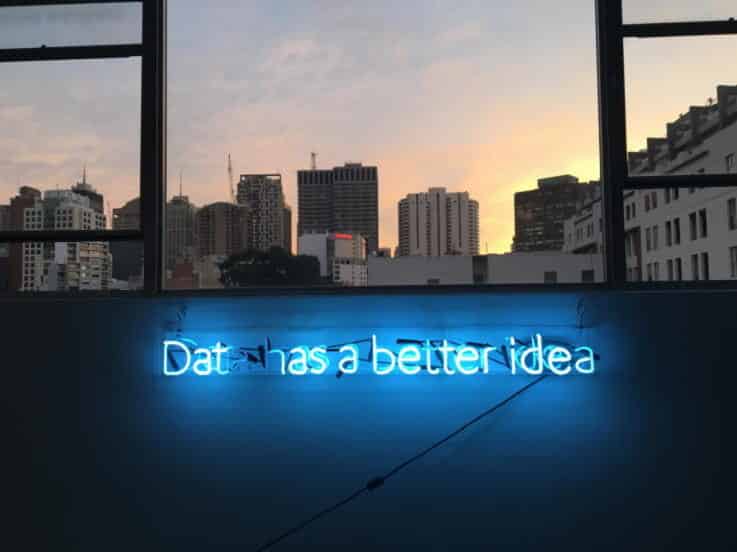 Magic mirrors, smart screens and AI
Tech has burst on to the retail scene in Mumbai, and it's already making quite an impact.
Virtual mirrors are gaining momentum within retail and Mumbai is no exception to the rule. One store has embraced the magic mirror and has five installed in one store, with plans to roll them out into its other stores. This retailer has ensured that staff are well trained to respond to customer queries, but there are simple instructions for use both near to and on the mirror itself. Customers using the mirror claim it saves them time and made picking up items even easier.
Elsewhere, a leading omnichannel retailer has opened its first store in Mumbai, following the trend for online retailers to go offline. The store is situated in one of the most popular shopping hubs, and has been designed to give customers an utterly unique jewellery buying experience. The warm and cosy interior is contrasted with swanky jewellery box displays to encourage browsing. There is also a virtual try-on magic mirror for the customers that are 'just looking'. It's a move towards making jewellery buying more accessible, and it seems to be working.
Another brand has launched its debut bricks and mortar store with the help of some AI. The smartscreen offers consumers the chance to try on clothes without any staff intervention allowing for a much more personal experience. It also comes with voice-activated technology which allows customers to say what they are looking for – the smart screen then shows them all available matching items. There is also a magic mirror that allows shoppers to see their outfit in a full 360 degree view. It's a glimpse at how tech could change shopping habits in India.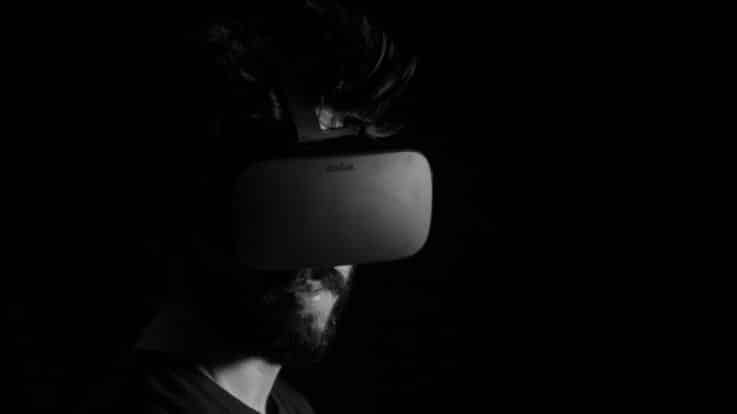 Phygital experiences
VR and AR is also helping to shape the future in Mumbai creating so-called 'phygital' experiences.
One brand's omnichannel expansion has led to it opening up a new store equipped with VR and AI. The store showcases the latest brands and materials from all over the world, allowing customers to touch and feel the products before taking them home. Through the use of AI, this new experiential centre allows customers a complete 360 degree view of what their dream home will look like – a very helpful feature for design projects.
Another brand wants its customers to truly have a sporting experience. There is an interactive map upon entering that allows customers to locate the items they are looking for without any assistance from staff which is super helpful. Customers can also enjoy a mobile app that allows users to see all of the products from the brand, even those that might not be in store, with the ability to order there and have delivered to their homes 24 hours later.
You can even experience using products through the use of VR – particularly helpful with large items that may not be displayed in store. The 'test zone' urges everyone to try a new sport along with the cafe where you can not only pick up healthy food but also watch sports being screened and participate in sporting workshops. And finally, there are scan-and-go systems for customers to have a quick and easy check-out. It's about offering a higher level of service to customers.
Finally, a hugely successful online casual-wear brand has launched its first physical store. The store is packed with features and technology to engage customers. Notably there is a video wall controlled by shoppers through a touch interface to display products and provide updates on key trends. The brand's catalogue can be accessed via multiple touchscreens within the store giving customers access to the full range of products. It's also made purchasing easier too: if you use its app with its scan-and-go system you can add items to your online basket as you go. No need for staff, carrier bags or waiting in queues.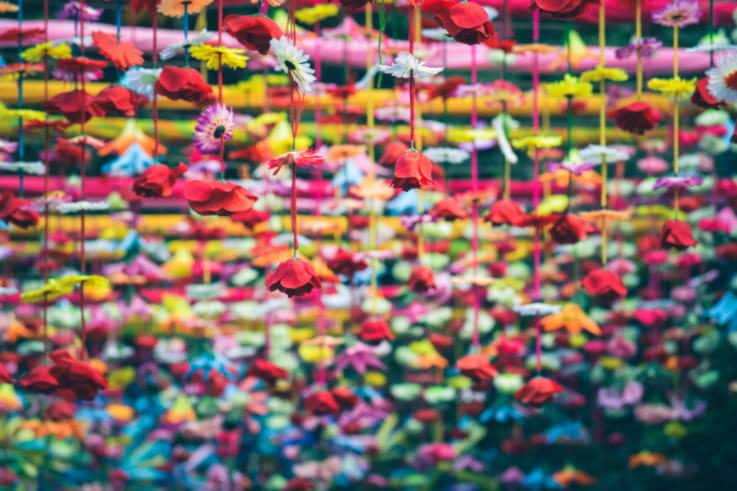 Come and see Mumbai for yourself
If you like the sound of Mumbai's bustling retail scene, you can experience it for yourself.
Our Mumbai retail safaris curate the very best innovations letting you experience them for yourself – and meet some of the innovators behind them. Book today.