Retail
Who are retail's 26 ecommerce unicorns?
If you thought unicorns were only in fairytales, think again. In business unicorns are private start-up companies that are valued at $1 billion+. Almost as rare as unicorns then?
Well maybe not. Venture capital tracking company CB Insights has put together a complete list of global unicorns. While there's plenty of big names like Uber and WeWork included, there's also a number of ecommerce companies who have secured valuations of over $1 billion.
In order of highest to lowest valuation, we take a look at these 26 ecommerce unicorns to see how they secured their investment and what clues they can give us on the future of retail.
Retail ecommerce is defined by the ability for consumers to buy and sell products. It's these companies that we've focused on, rather than brands like Airbnb which leverage the internet to facilitate their business. The sales could be direct-to-consumer, third-party business-to-consumer or peer-to-peer.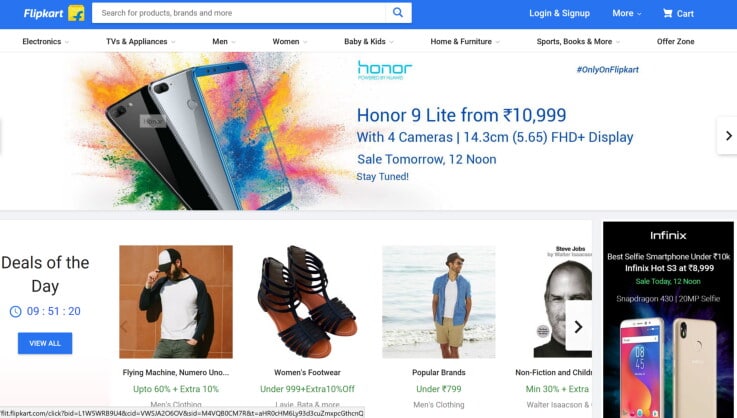 Image credit: Flipkart
Valuation: $11.6 billion
Established by former Amazon employees, Flipkart has used this ecommerce understanding to establish India's biggest ecommerce site. The company has expanded over the years with an offering that now includes various own-label products. Flipkart's sales and large customer base have attracted considerable investment as internet access and online purchasing grows in India. Why is it the most valuable? Because it has the best combination of executive know-how and brand recognition in the market.
What clues does this give us about the future of retail?
Much like Amazon, Flipkart started out selling just books. Once it had tapped into that customer base it then began to expand its offering. We may see more well-established retail names diversify into related areas so as not to lose market share to new players.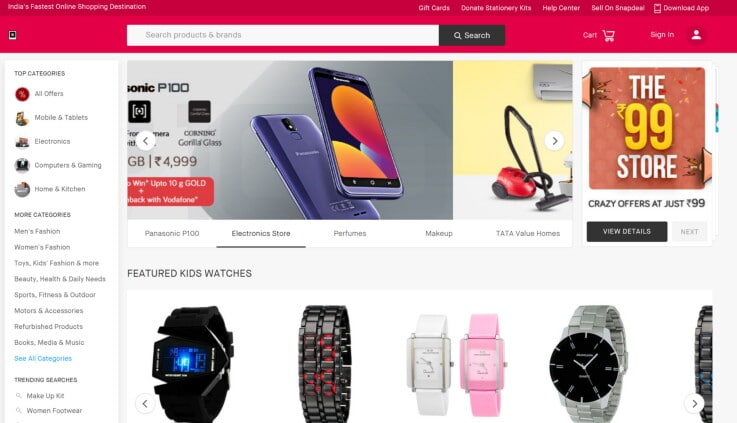 Image credit: Snapdeal
Valuation: $7 billion
Having started life as a daily deals website, Snapdeal is now a full-blown ecommerce marketplace. The shift was a surprise to its investors as it had around 70% market share for daily deals. Deals and discounts are still a large part of its business though, with a customer base that has a perception of getting a good deal when buying through it – thanks to its beginnings. The investment has continued as the company proves that enabling customers to buy directly through it's platform has more value than sending them elsewhere.
What clues does this give us about the future of retail?
Customers like deals, but they also like convenience. With most daily deals sites coming armed with terms and conditions, or hoops to jump through to redeem discounts, shoppers are wising up to the fact that not everything is a good deal. As such, we'll likely see a shift in how retail demonstrates value.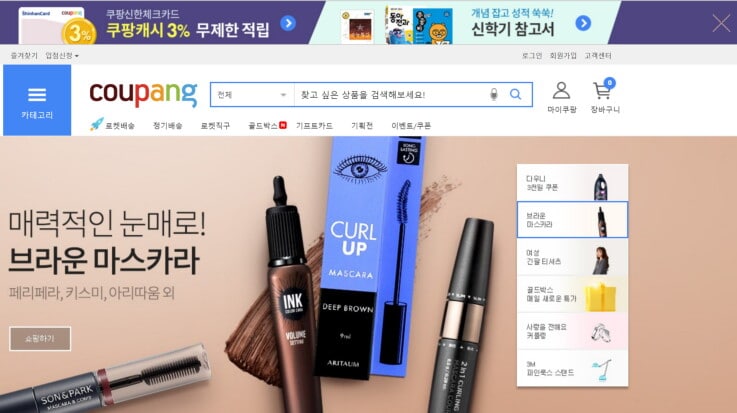 Image credit: Coupang
Valuation: $5 billion
Coupang is one of the world's largest mobile e-commerce companies. Over 80% of its traffic comes from mobile, with customers shopping in every retail category imaginable from fashion to toys to travel. There's a mix of the company's own inventory and third-party sellers. The company even operates its own delivery fleet to ensure delivery promises are kept. With Coupang widely praised for its tech and smart thinking, and based in a country that is without Amazon, it's now hard to see why investors have been betting on it.
What clues does this give us about the future of retail?
Mobile commerce is only going to get bigger. Retailers need to take steps to strengthen this part of their offering or risk being left behind. Also, faster delivery options are likely to become standard across any number of retail brands.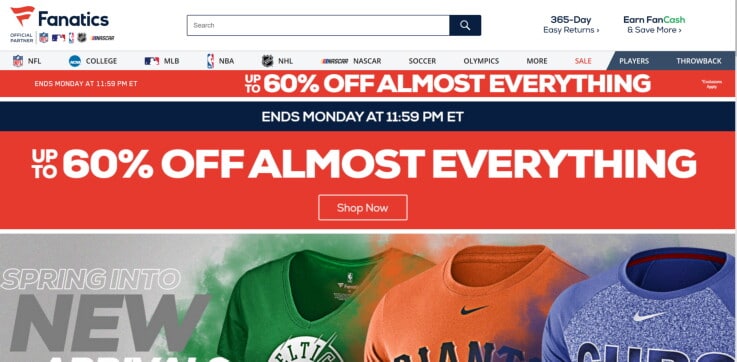 Image credit: Fanatics
Valuation: $4.5 billion
Fanatics is a licensed sportswear and merchandise retailer that started life in physical retail. It's dominant online presence is driven by its white-label official ecommerce sites for major professional sports leagues such as the NBA and NFL. Given the huge audiences that professional sports maintain, this has made it a very valuable, and attractive, proposition for investors.
What clues does this give us about the future of retail?
Co-branding, as with the sites Fanatics operates for its clients, can help retailers to grow their own identity via the brands that customers love. It's likely that partnerships and collaborations, whether short or long-term, will be prevalent in retail's future.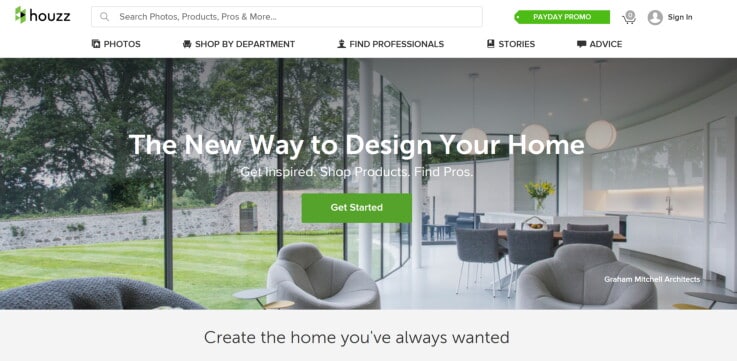 Image credit: Houzz
Valuation: $4 billion
Houzz uses the internet to create a one-stop-shop destination for home design. Combining inspirational photos, which previously customers might have looked for on Pinterest or Instagram, the ability to book professional design services and a retail element, the company makes changing your home easy. Its dual incomes – retail sales and paid professional listings – makes it an attractive investment opportunity.
What clues does this give us about the future of retail?
Make it easy. Houzz does well by giving customers everything they need in one place. It continues to invest in better ways to inspire customers, and help them shop. The more retail can do to make the buying experience seamless the better it will do in the future.

Image credit: AUTO1 Group
Valuation: $3.54 billion
AUTO1 Group is Europe's leading used car marketplace. The company buys cars from both professional dealers and individuals and then sells them onto dealers. AUTO1 is not yet six years old, but already has revenues of over €1.5 billion. One point of difference is the speed with which it can get cars to buyers – some in as little as 10 days. Investors are keen to get a piece of the action while the company still has momentum.
What clues does this give us about the future of retail?
Opportunities may not just lie in selling to consumers. AUTO1's success comes from being the middleman between those who want to sell cars and professionals who want to buy. There may be opportunities for other retailers to sell to business customers that haven't been explored yet.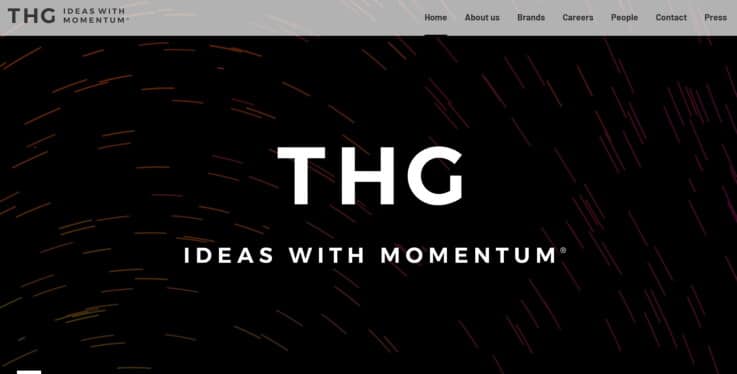 Image credit: The Hut Group
Valuation: $3.25 billion
The Hut Group (THG) manages more than 100 websites around the world selling fast-moving consumer goods straight to customers. Its portfolio includes Zavvi, I Want One Of Those, Preloved and Myprotein. The company has manage to expand its presence into health and beauty as well. THG has spent more than a decade refining its ecommerce tech to be some of the best in the industry – which is another good reason for its valuation.
What clues does this give us about the future of retail?
It's likely that we'll see more acquisition and consolidating of retail brands in the near future. THG developed its portfolio by acquiring well-known, and often struggling, brand names and then reinventing them via its ecommerce know-how. Other areas of retail may see similar opportunities.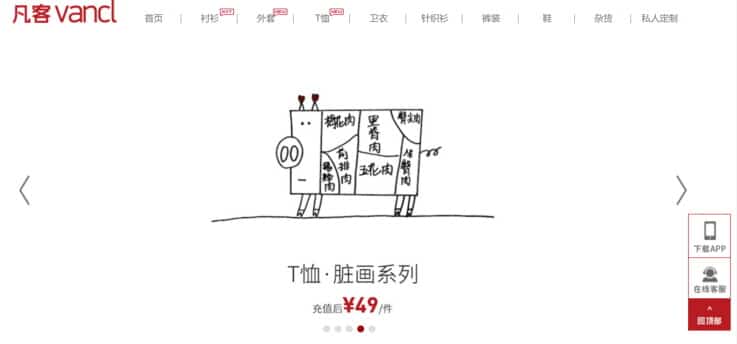 Image credit: VANCL
Valuation: $3 billion
VANCL is still one of China's biggest online fashion names. The company built its business on affordable, but good-looking menswear, and then womenswear and childrenswear. Serious investment in marketing helped it grow and gain investment, while another point of difference was its own delivery business – Rufengda (since sold).
What clues does this give us about the future of retail?
VANCL was something of a pioneer in speedy deliveries, which it managed through its own delivery company. Now fast delivery times are becoming expected by customers, which prompts the need for retailers to look at their logistics set-up. Some we may even see striking out with their own services.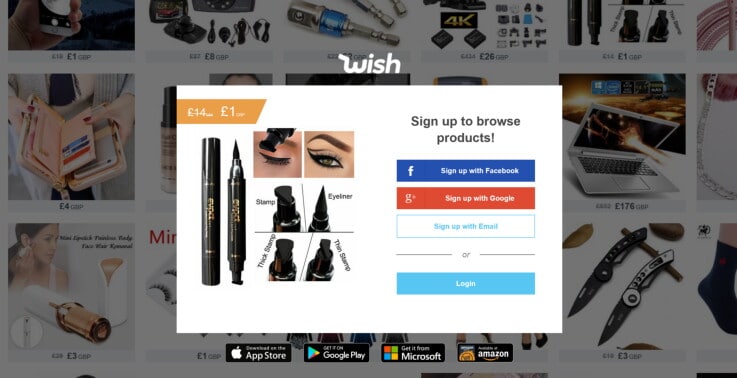 Image credit: Wish
Valuation: $3 billion
Wish, operated by ContextLogic, is a discount online marketplace. The products on offer are usually shipped directly from Chinese merchants making it possible for them to be sold at very low prices. Driving the company's growth is its ability to quickly latch onto trends and to gives customers a way to cheaply buy into them. The Wish app was the number one shopping app in the US last year, which explains its huge valuation.
What clues does this give us about the future of retail?
Discount retail isn't going away. In fact, Wish's success has prompted Amazon and eBay to launch discount offerings of their own. The discount retail of the future looks quite different though as direct-to-consumer from the manufacturer seems set the grow. Even retailers who aren't in the discount sector would be wise to keep an eye on these developments as low cost alternatives start to chip away at middle-ground products.
Valuation: $1.5 billion
Founded by a former Google engineer, Pinduoduo achieved a valuation of $1.5 billion in less than two years. It is one of the most-downloaded apps in China and continuing to grow. Pinduoduo's USP is its group-deals. Every product on the site has two prices – one if you're buying alone and a second if you're buying in a group. The app integrates with messaging service WeChat to make organising buying with friends easy.
What clues does this give us about the future of retail?
Social commerce could be the new ecommerce disruptor. Nothing works like personal marketing and Pinduoduo works on the basis that its users will introduce their friends to it in order to get deals. Retailers that can leverage this peer-to-peer marketing in a way that consumers want to engage with will be in a stronger position going forward.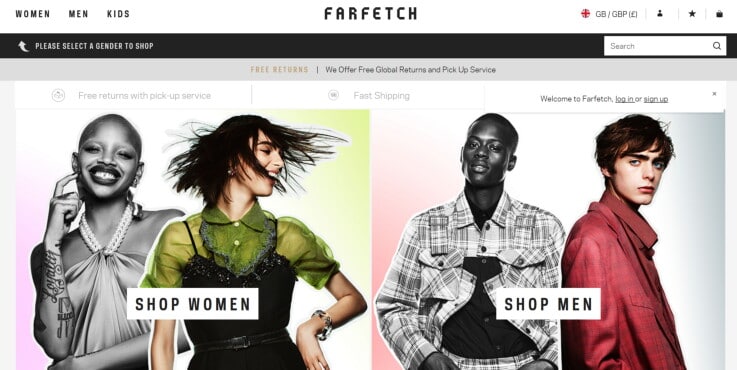 Image credit: Farfetch
Valuation: $1.5 billion
Farfetch is an online platform for luxury fashion which works with more than 700 brands and stores around the world. This includes many emerging brands, but also major players like Valentino and Givenchy. Increasingly companies, such as Burberry, are turning to Farfetch to help them with their online strategy in emerging markets. It's these big name tie-ins, plus Farfetch's developments around in-store tech, that are drawing in investors.
What clues does this give us about the future of retail?
Farfetch shows that retail doesn't have to go it alone. Luxury brands are benefiting from its international ecommerce expertise, which helps them to scale faster and with better service in new markets. This sort of service partnership may be adopted more widely as retailers try to innovate more quickly.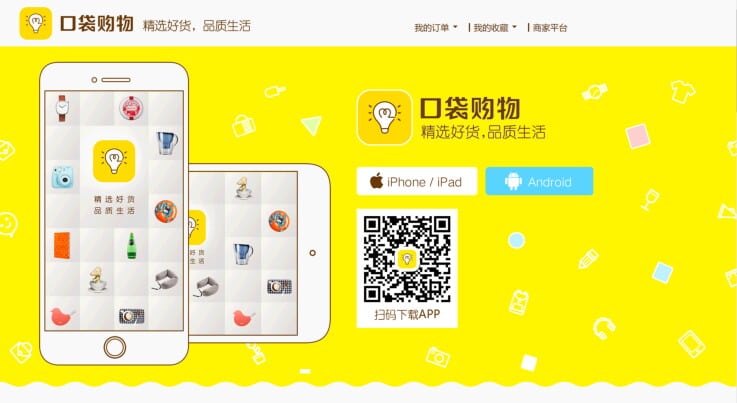 Image credit: Koudai
Valuation: $1.4 billion
Koudai Gouwu, or Pocket Shopping, is a mobile-focused mobile marketplace. It enables sales between merchants and buyers, earning a few for lead generation and conversions. What differentiates it is the integration with leading Chinese messaging service WeChat, which can be used for marketing. It's this integration that's helping to drive the valuation given WeChat has almost a billion monthly users.
What clues does this give us about the future of retail?
Messaging integration is already happening in retail, but we're likely to see this more and more in the coming years. Rather than trying to create new channels of communication, savvy retailers will be utilising the ones where their customers already are.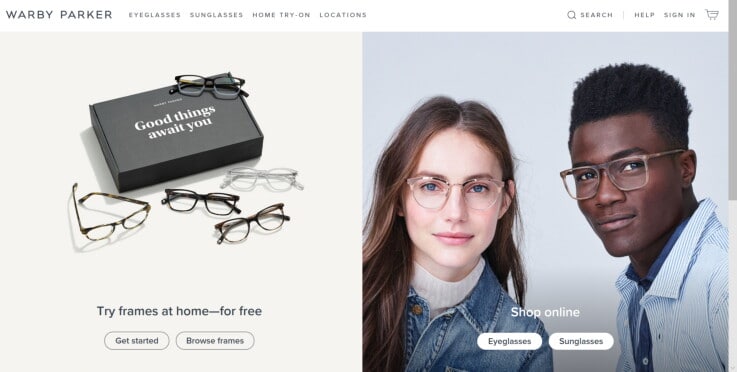 Image credit: Warby Parker
Valuation: $1.2 billion
Warby Parker sells prescription-glasses and sunglasses online. Customers can try on frames virtually or have them sent to their home where they can try them for free for five days. The company also has its own manufacturing space for creating the glasses. Formerly online only, Warby Parker has branched out into physical retail as well to help build the brand. Its valuation comes from the fact that its products are highly rated, but also affordable, which has caused huge uptake from customers.
What clues does this give us about the future of retail?
Warby Parker shows it's still possible to disrupt retail, even in long-established sectors like eyewear. Retailers in the future may well be focusing on what is important to their customers, such as quality, but how to deliver it in a new way or at a lower price.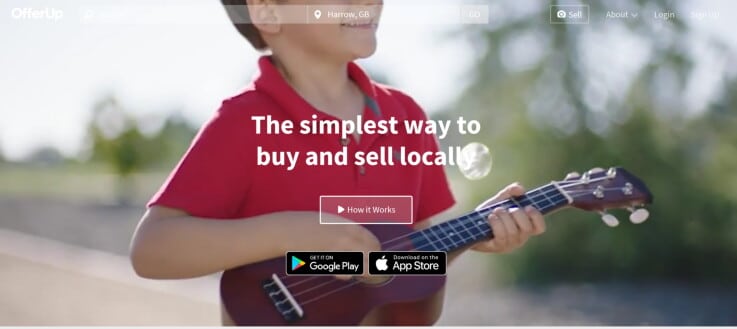 Image credit: OfferUp
Valuation: $1.2 billion
OfferUp is another ecommerce company using peer-to-peer selling and location to score big investment. Users can browse by city or geolocation and see how far away from them something is. They then bid on products they're interested in. Although there is competition in the market, investors are backing OfferUp due to slow movement from traditional listing sites into mobile commerce.
What clues does this give us about the future of retail?
As with a lot of these mobile-focused marketplaces, OfferUp markets itself as having a very short learning curve. Customers can be up and running in less than 30 seconds. This type of quick access is likely going to be more important elsewhere in retail as well. If a retailer's app, site or store requires too much time or effort to use then customers won't bother.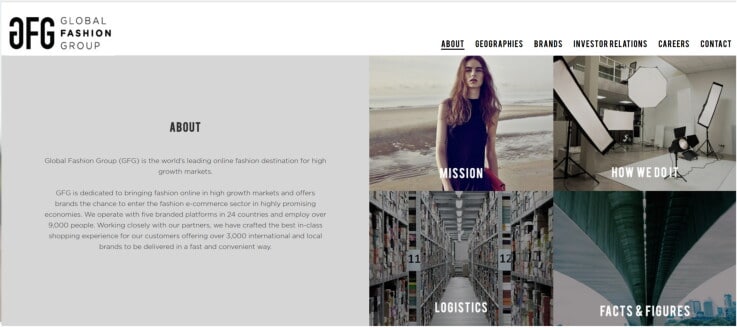 Image credit: Global Fashion Group
Valuation: $1.1 billion
Global Fashion Group operates a portfolio of online fashion sites targeted at high growth markets. It has a presence in South America, the Middle East, Australia, Asia-Pacific and Russia. Investors are drawn to its ability to get in early on the ground of markets with greater growth potential than established areas like Europe and the US.
What clues does this give us about the future of retail?
Knowing your market is going to become more important. It's not enough to just see an opportunity – Global Fashion Group tailors its branding and offering in each market it operates in to best resonate with local customers. Other retailers may tweak their strategies to do the same.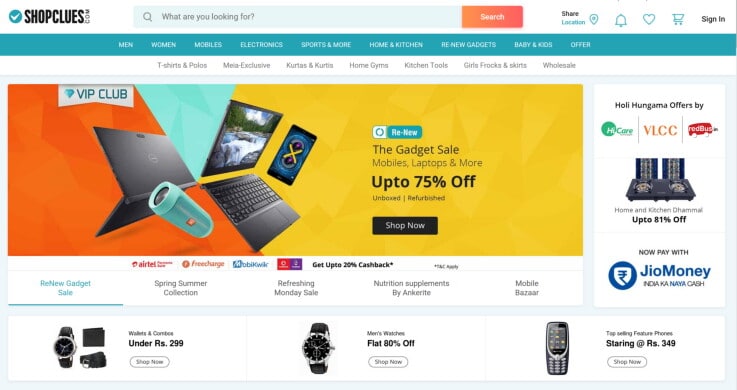 Image credit: ShopClues
Valuation: $1.1 billion
ShopClues was India's first true ecommerce marketplace designed to stop people hopping from one site to another. It's now a place where customers can shop for almost anything they can think of across 8.5 million+ products. It also runs special online markets designed to mimic India's physical local markets. Its valuation comes down to its position as first-mover in the market.
What clues does this give us about the future of retail?
Being a first mover can pay off, especially if you are bringing a model that is already proven elsewhere into a new market. With consumer power growing in places like India, retailers that are able to quickly respond may be bettered positioned going forward.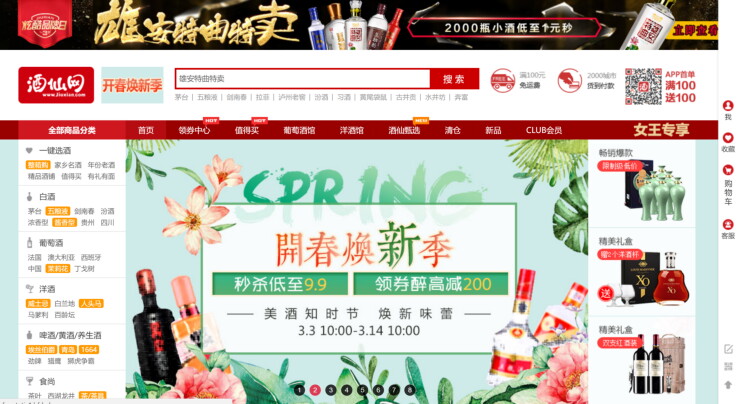 Image credit: Jiuxian
Valuation: $1.05 billion
One of China's biggest online alcohol retailers, Jiuxian's biggest benefit is it range of imported wines. There is growing demand for Chinese consumers to for wines from global producers and Jiuxian has responded to this by working directly with these companies. With several billion dollars spent each year by Chinese consumers on alcohol, the market is keen to back companies that can deliver what they want.
What clues does this give us about the future of retail?
The world is getting smaller. Globalisation is very real and with new markets opening up to the outside world, such as China, retailers and brands have new opportunities to secure wider audiences.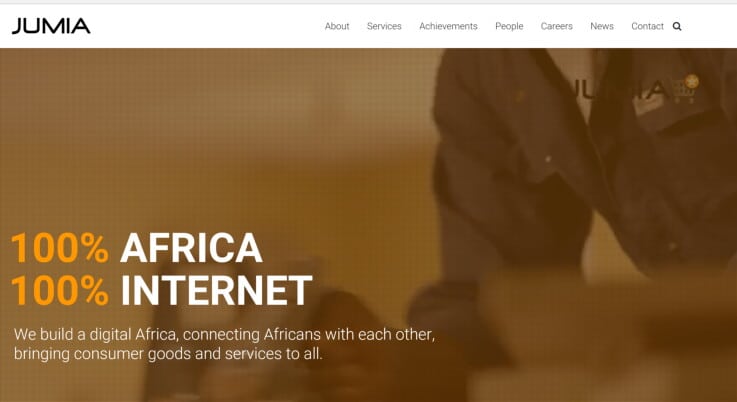 Image credit: Jumia
Valuation: $1.04 billion
Now known as Jumia after its largest ecommerce offering, Africa Internet Group has a number of different commerce based services serving 14 countries. With such a wide potential customer base, investors are keen to help the company scale. The company's valuation also springs from the fact that it is connecting African people via the internet and helping local producers get online.
What clues does this give us about the future of retail?
New markets are still there for the taking. Jumia's success has partly been down to its local focus and partly down to the fact that major international players, like Amazon, hadn't got there first. Retailers in emerging markets in particular should be looking at how they can capitalise on growth.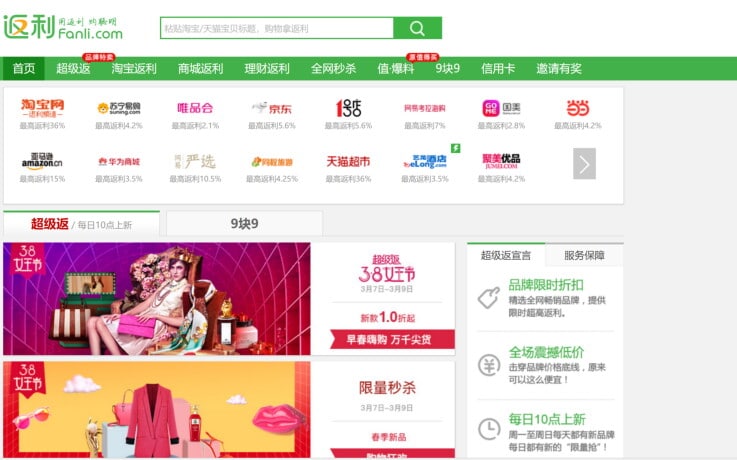 Image credit: Fanli
Valuation: $1 billion
Fanli is a directory for online shopping, which sits somewhere between a daily deals site and a retail redirect service. Customers can browse offers, or search for products they'd like, and Fanli will offer a cashback rebate if they follow its link and buy. The company makes its money through commission from brands on sales made via the platform and other tie-ups. Investment is driven by the 140 million+ customer base and aspirations to achieve $14.5 billion in sales by 2020.
What clues does this give us about the future of retail?
Cashback rebate services are already in use in online retail, but can be a bit clumsy. As customers get used to the idea, and adjust their habits to incorporate such services, it's likely that uptake may increase. Retailers will need to be increasingly savvy about how they connect with these services, and when, to get the most value from them.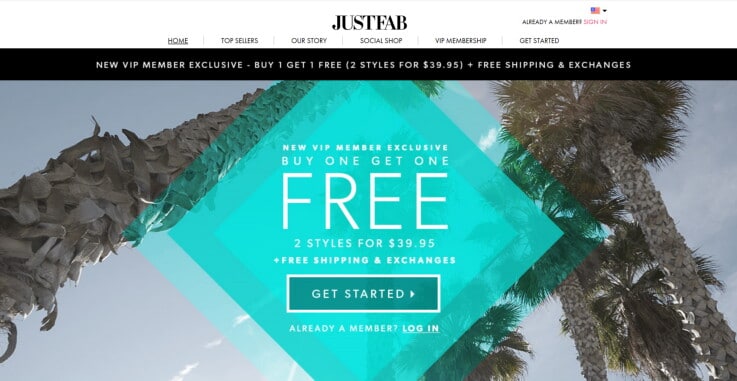 Image credit: JustFab
Valuation: $1 billion
Now known as TechStyle Fashion Group, JustFab Inc operates a series of targeted subscription retail services from fashion to shoes. These includes the brands JustFab, Fabletics and ShoeDazzle. Each operates a membership model, such as JustFab's VIP service where customers are charged around £35 each month (unless they choose to skip a month) which they can spend on clothes. This has helped drive its valuation, alongside the widespread portfolio and well-known brand name.
What clues does this give us about the future of retail?
Membership and subscription-based retail is growing. As long as retailers can demonstrate the value of their offering to customers, then shoppers may well be happy to establish an on-going relationship in exchange for top products, exclusives, discounts and more.
Valuation: $1 billion
BeiBei is a platform for buying mother and baby products. The company's point of difference is its daily deal flash sales on selected products. It also has a section for products from overseas manufacturers. The brand has more than 10 million registered users, which helps to explain its high levels of investment.
What clues does this give us about the future of retail?
Niche retail can be extremely lucrative if well-targeted. BeiBei's daily deals encourage customers to keep returning to its site, while the fact that babies are constantly growing gives it a regular captive audience. It's likely that we may see more specialist retailers in the future.

Image credit: letgo
Valuation: $1 billion
Letgo is a mobile, peer-to-peer, online marketplace. It lets shoppers sell things they no longer want to people who live locally. Products are displayed based on the geolocation of the user. The app uses image recognition to identify products that users upload images of saving them time by creating the listing automatically. There have been more than 75 million downloads of the app worldwide, which is a major reason behind its valuation.
What clues does this give us about the future of retail?
Retailers are going to be increasingly competing with the second-hand market for sales as customers look to nab a bargain. This may particularly impact the high-value and luxury goods sectors as being products that people may not be able to afford brand new. Brands should be looking at other ways to bring potential customers into their ecosystem – even if they're not buying immediately.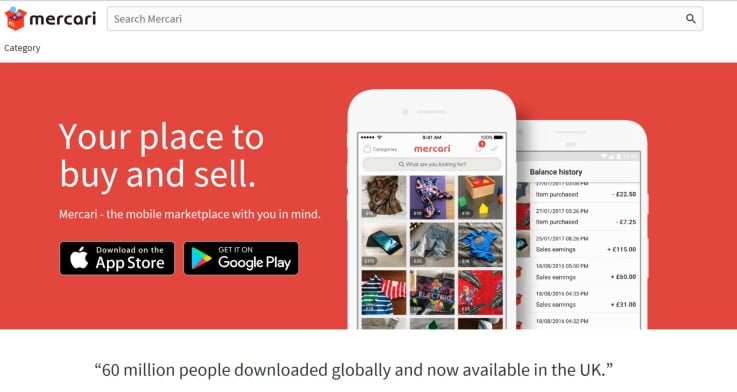 Image credit: Mercari
Valuation: $1 billion
More than 60 million people around the world have downloaded the Mercari app. It's Japan's leading mobile marketplace. The company is like a mobile-only eBay where shoppers can list products for sale and buy from their peers. Its point of difference is that participants get rewards and credits for being good buyers and sellers, as well as being fee-free. Investors are banking on it doing as well as it has in Japan in its push into Europe and the US.
What clues does this give us about the future of retail?
Community matters. Peer-to-peer marketplaces leverage community brilliantly by making it easy for people to buy and sell products between themselves. Traditional retailers should also be embracing the power of community to help build buzz and drive sales.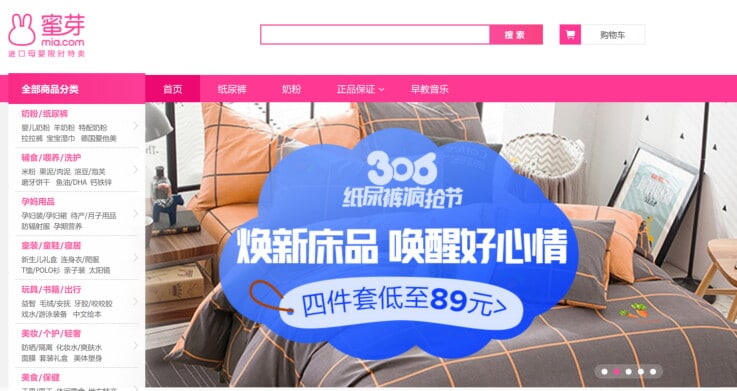 Image credit: Mia.com
Valuation: $1 billion
Originally selling through Taobao, Mia.com sells products for mothers and babies. Although it only launched in 2015, it's already a market leader, boosted by the following it developed on Taobao. This gave investors the confidence to back it when it went solo. The company works with suppliers to sell products to customers, handling all of the services end-to-end, as well as letting vendors sell through the platform and handle their own logistics etc.
What clues does this give us about the future of retail?
Retail doesn't always have to go it alone. Sometimes selling through established platforms and marketplaces can help companies refine what their customers want before they launch their own presence. Pop-ups are another example of this trend in action.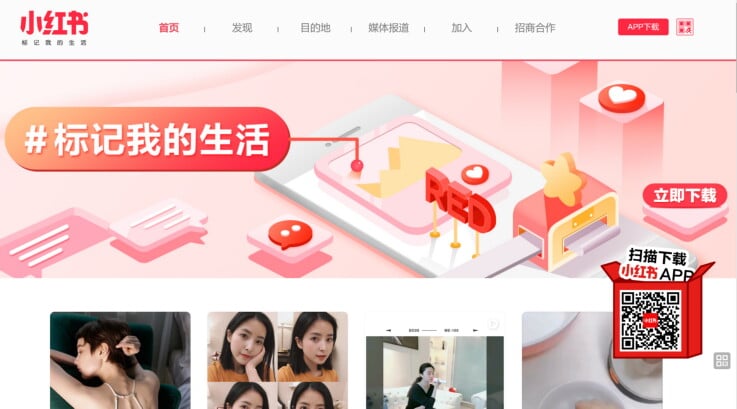 Image credit: Xiaohongshu
Valuation: $1 billion
Xiaohongshu or Little Red Book began life as an app for reviewing products bought overseas. It's now morphed into an ecommerce service where Chinese customers can browse and buy cosmetics, nutrition and fashion products by international brands. Its growth is due to the fact that the company has done whatever it takes to deliver what the customer wants, including sourcing products itself.
What clues does this give us about the future of retail?
It shows how mobile can really facilitate a new business, especially in a country with a large population of mobile-connected consumers. Also that expert guidance, especially when buying out of country, is appreciated by shoppers.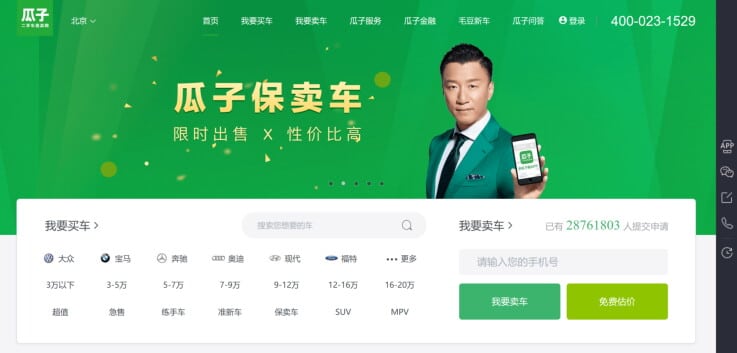 Image credit: Guazi
Valuation: $1 billion
Guazi, now known as Chehaoduo, is a consumer-to-consumer used car trading platform. The company has also moved into new car sales. Its valuation is due to the growth in Chinese car sales, which are reported to be among the highest in the world, and its ambitions to build a complete all-in-one car platform for the retail market. Investors see value in an online-offline approach to automotive sales.
What clues does this give us about the future of retail?
The fast pace with which China has been able to scale its car ecommerce platforms suggests a growing market. Investors are wanting to establish household names before the market matures – an approach that could help launch brands in the future.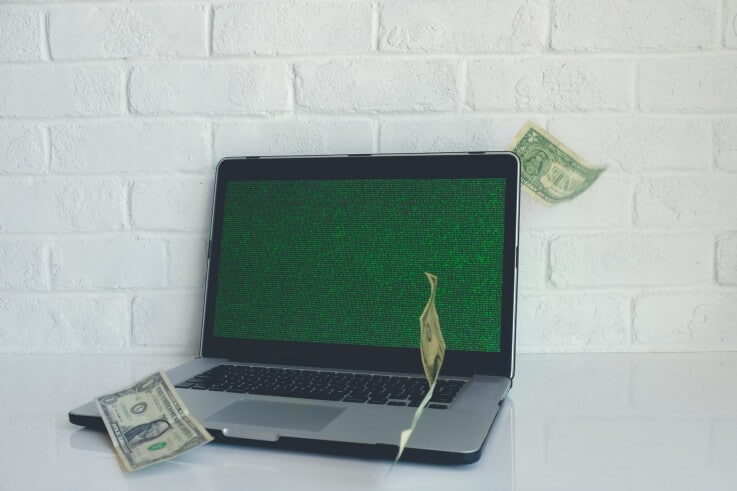 What can we learn?
As you can see ecommerce unicorns come in a lot of different forms. Marketplaces do particularly well, perhaps due to the fact that they give consumers choice, but in one place – rather than going from site to site. App and mobile based commerce is also being heavily backed which reflects the increasing global penetration of smartphones.
Companies that are focused on serving a particular niche, whether that's wine or glasses, in a new way are also garnering attention. Perhaps most interesting though is the use of community and shoppers' peers. Whether its using friends to get cheaper deals or selling to your neighbour, retail is increasingly using the customer to sell. Is that the billion-dollar idea? That remains to be seen.