Tech
Why Google's acquisition of Pointy is a big deal for the future of physical retail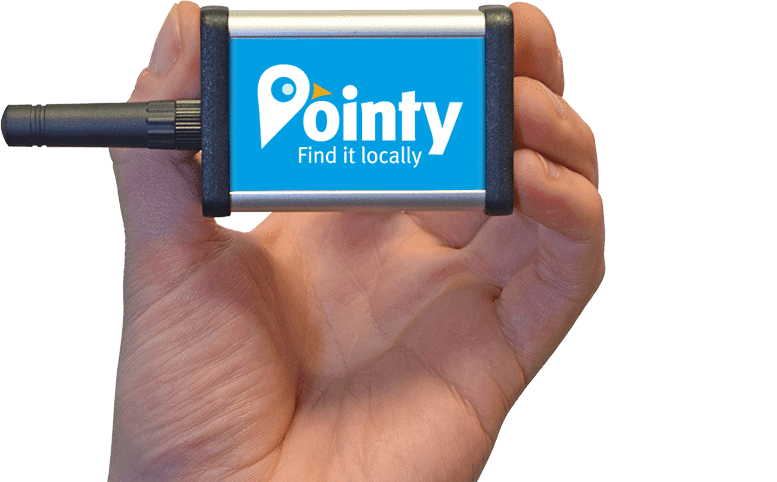 Google has bought the Irish retail tech start-up Pointy.
So Google, so what right? After all it's hardly the first or last acquisition that Google is going to make.
The reason this one caught our eye is because we can see this being a big deal for physical retail. Pointy's tech lets local retailers show online shoppers what they have in store.
It works via a small box that the retailer can plug into their barcode scanner or the Pointy app which can be installed on their point of sale system. Pointy then incorporates the products from their inventory – automatically with no coding or data entry – into Google Search results in a number of ways.
This includes showing the product and store in the Search results and integrating them into the 'See What's In Store' part of the store's Google business profile. The company also offers Pointy ProductAds which automatically creates Google Ads for the products.
The two companies have been working together for a number of years, so the move to make Pointy part of the official Google family shows that it sees this as being a valuable function.
Local, small and independent businesses have struggled in the rise of ecommerce thanks to the fact that the likes of Amazon make it so easy to buy without stepping foot outside the door. Google is another factor in this with customers increasingly discovering products through digital channels rather than physical in-store browsing.
Cost, time and skills are some of the barriers that have made it hard for local retailers to get online in the first place, or to compete with those with bigger pockets.
But there is some hope for the local retailer. Trends like sustainability mean that many shoppers are now looking at the impact that their buying habits have on the wider world. Ecommerce doesn't play so well in this field due to the logistics involved in delivering and returning parcels, not to mention all the packaging. Then there's the potential wastage of returned products that can't be resold.
There are also initiatives like Shop Local which encourage shoppers to look beyond the big names and the internet to buy from small businesses around them. What's more, customer expectations are constantly increasing around the time it takes between ordering something online and getting it in their hands. Where we were once happy to wait a couple of days to get something, now even next day delivery can feel too long. Hence Amazon's increasing push into same day or same hour deliveries.
Within this environment the physical store suddenly has an advantage. Customers can walk into a space and not only have their item the same day or same hour, but literally in a matter of minutes.
Pointy helps local retailers to take advantage of these things by showing customers whether the thing they're looking for online is in stock locally. This is really important because the shopper journey increasingly starts online. This isn't going to change, so small retailers need to be able to connect and communicate with customers online in order to bring them into the store.
It's unlikely to stop here though. As Pointy says in its statement: "By joining forces, we will be able to help people discover local stores and products on a much larger scale. We think this is the right way to accomplish what we set out to do – to bring the world's retailers online and give them the tools they need to thrive."
It's clear that working with Google the company will be developing the service further and adding new tools to it.
At a time when many retailers are struggling with bloated store portfolios and general confusion as to what they stand for, the future of physical retail increasingly looks small and focused. And that's exactly where local retailers shine.