Retail
Boosting the high street – the startups using location and mobile to change physical retail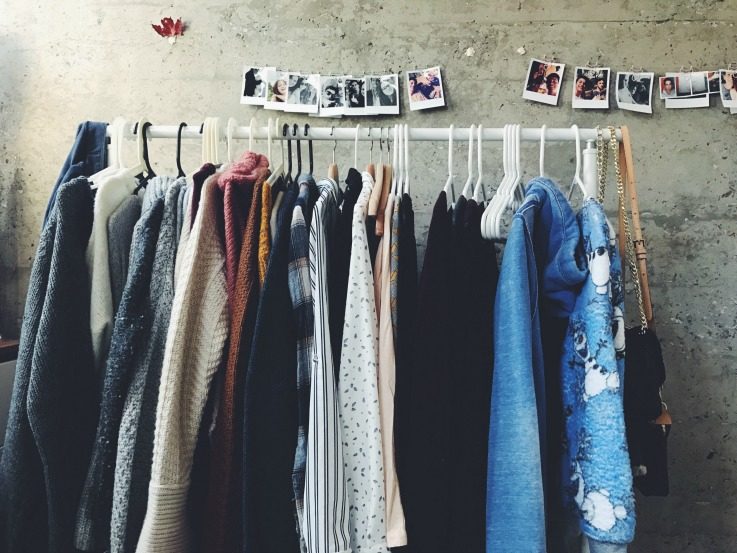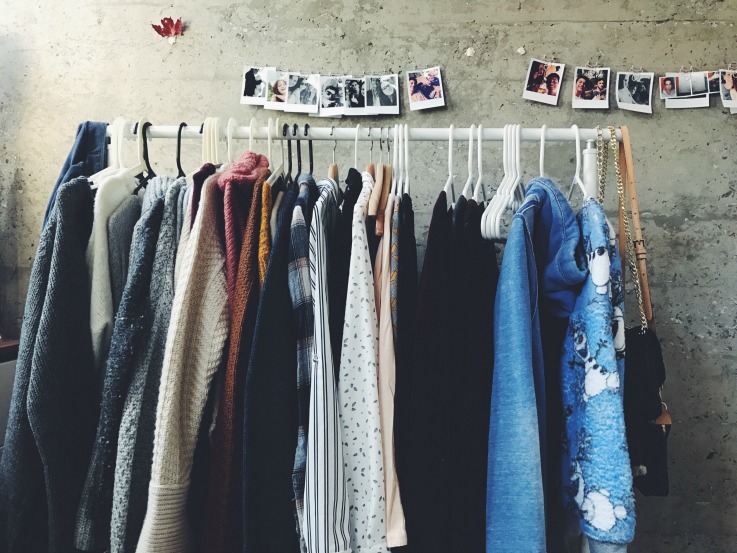 One thing that we can say about online shopping is that it's convenient. Being able to search for the item you want, order and pay and have it delivered to your door from your home, work or on the go is very convenient. But at present, even as Amazon and the like get faster and faster at bringing things to your door, there is a special kind of convenience in being able to walk into a store, pick something off a shelf, pay and have it in your hand immediately.
There are a lot of good reasons for shopping locally in stores, including experience and discovery, but convenience is certainly up there. Which is why the next big retail trend could be buying from what's around you, rather than what's online. Certainly there are a number of companies that think so, and are using tech to make buying local as quick and easy as any online purchase.

NearSt – the shop local app
NearSt is a startup that believes "finding and buying something from a real shop nearby should be faster and easier than ordering it online." The company's app-based platform lets shoppers search for the product they want and then tells them which high street stores local to them have it and how far away they are. They can also see delivery options, with products usually delivered within the hour.
Currently the company has over 100,000 products from across London available to its users. If a shopper sees something they want they can place their order then and there. The store then puts the product aside and confirms that it's ready for collection. Originally NearSt focused on books, but it's now expanding to cover all sorts of products and stores.
What's interesting is that NearSt's system can integrate with any kind of inventory system, from the newest to the oldest, which means shoppers can see a 'near-live' list of what's in stock in a certain store at any one time. It removes any need to call a store and check stock, or for the store to look things up on their system.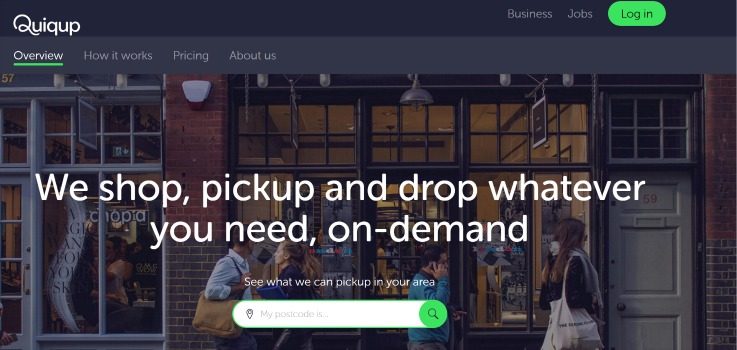 Quiqup – couriers that can shop for you
Quiqup goes one further. This startup will pick up anything from anywhere (within its coverage area) and deliver it where you need it to go. What's more its team of couriers can even go into a store to buy what you need and then bring it you (for an additional charge). It's the ultimate in convenience shopping if you want something in your hands almost immediately.
You can request a pickup from anywhere you like, but Quiqup has also signed up over 400 partners who want to sell their products on-demand to customers. Products picked up from Quiqup's partners cost less because the partner company covers a service charge, therefore giving customers an incentive to buy from them. With a large number of food outlets among its partners, Quiqup is another competitor for Deliveroo, Uber Eats and other food collection and delivery services.
Like NearSt it's Quiqup's custom-built app that enables customers to place requests for pickup and delivery and tracks couriers on route in real time. Users can also edit their requests along the way and chat to their courier (or Quiqee) for an update if needed.
The service is currently operating in London, but the company is continuing to expand its offering, and looking at other accessible and affordable ideas for on-demand logistics.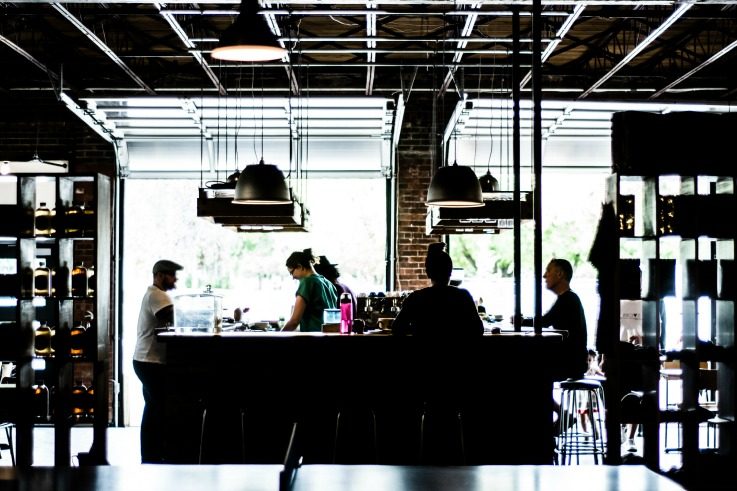 What's the value in shopping locally?
They may be tackling it in different ways, but both NearSt and Quiqup are putting a new twist on shopping on the high street. It also raises the question about how important shopping locally will be to us in the future.
Right now there are people who want to shop locally because they want to support small businesses or don't want to support large ecommerce companies. Some people want to be able to try products on before they buy and others want locally-sourced items that may be harder to get online. But a lot of us go to our local stores because we need to buy something and nothing can get it in our hands faster than a physical shop down the road.
Our modern always-connected lifestyles mean that the concept of instant gratification is pretty much hardwired into us now. We want things immediately, which is why online retailers are always improving their delivery service to get things to customers faster and faster. But unless you are an ecommerce company with the scale and network of Amazon there's always going to be a limit on how many places you can locally hold stock and therefore a limit on how fast you can deliver.
What NearSt, Quiqup and others have realised is that the store around the corner from you already has this stock available, sitting on the shelves or in the stock room ready for you to buy and take away. Retail in the future is going to focus more on connecting the dots between this stock and what people are looking to buy.
If a friend recommends a book to you, you can use NearSt to see if the store near you has it so you can get it and start reading straight away. If you need to urgently buy something, but can't leave work to do so, Quiqup can buy it and bring it to you. Smart retailers are leveraging their own store networks to move stock around quickly, so that if something isn't available in a buyer's size in one store they can send it over from another nearby. Click-and-collect is an established offering for many retailers as shoppers seek to answer the question of 'what does this store near me have in stock right now', by finding what they want to buy online and reserving it for collection.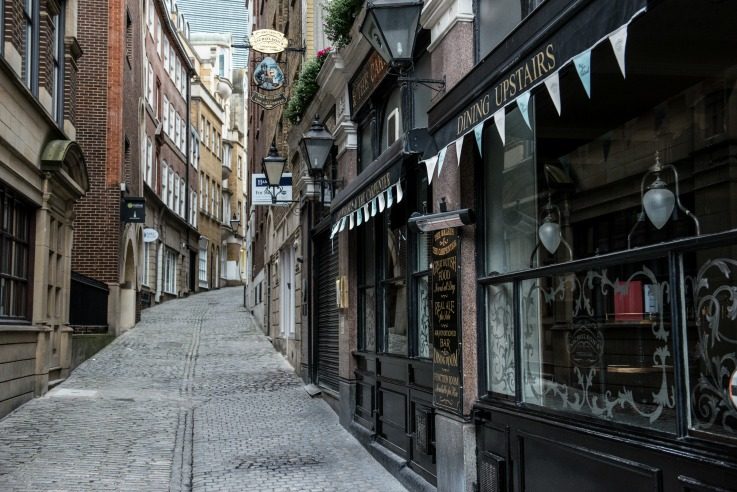 What does this mean for the future of shopping?
The other thing that companies like NearSt and Quiqup are doing is helping retailers capitalise on sales through mobiles. It's widely recognised that customers are increasingly shopping using their smartphones. Last year UK online retail association IMRG reported that "smartphones and tablets accounted for 51% of UK online sales", and this is only likely to continue to rise.
Not only are shoppers buying through their smartphones, we also know that they increasingly use them when in stores to compare prices of products, read reviews and even to order the items they just looked at online. With NearSt and Quiqup retailers can tap into this shopper behaviour and use it to send sales their way. If you know potential customers are using their smartphones to find the products they want to buy, then you want to be visible to them during that process. If they know they can check and see whether a store near them has a product, order it and even send it to themselves, and therefore get it quicker than ordering online, then that's a compelling reason to do so.
What's more, in 2015 Google reported that "search interest in "near me" has increased 34X since 2011 and nearly doubled since last year. The vast majority come from mobile—80% in Q4 2014." Clearly location-based searching is a growing trend, and one retail needs to respond to. Uber is a major example of a company using the location of its assets (in this case its drivers) to the customer to great effect. Stores should be doing the same.
Ultimately customers want to be able to shop for what they want, when they want, where they want. For retailers with high street stores, their location and convenience for instant purchases is hugely valuable in meeting these expectations. What they need to do now is leverage it. Letting customers see what's in stock in a 10 minute radius to them and order, in as quick and seamless a way as placing an order with a big ecommerce company, seems a good place to start.
Check out our four top tips for improving the competitiveness of your retail business, and see the latest trends for yourself by joining us on a London retail trend tour.