Retail
Will we see a renaissance of physical retail?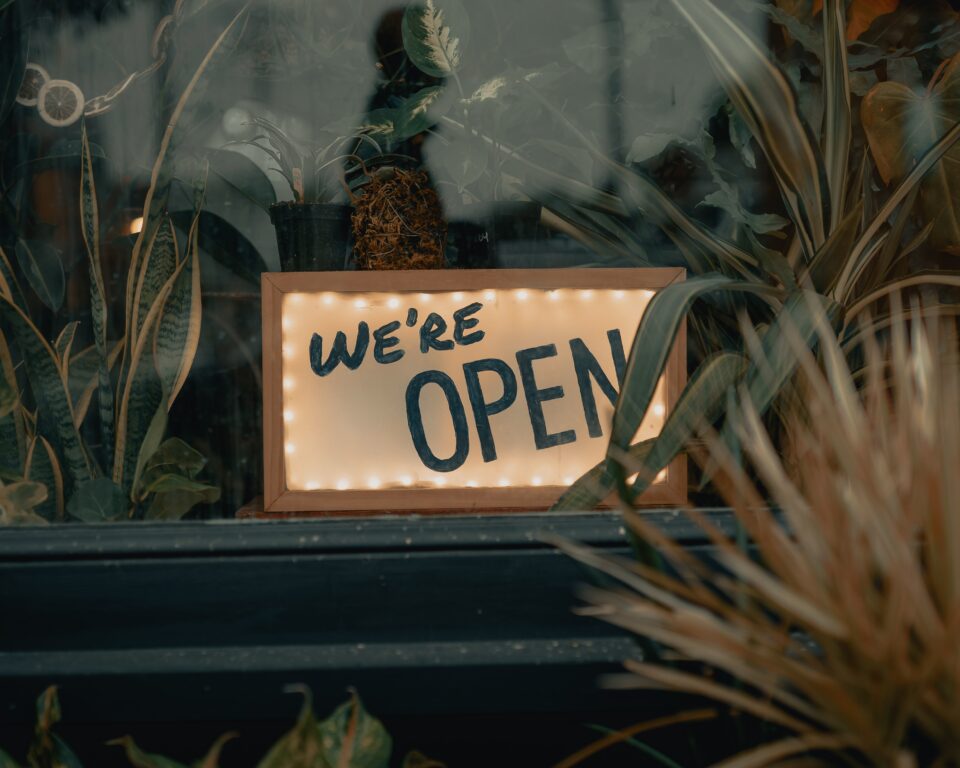 Even the greatest advocates of physical retail may have struggled to remain positive this year.
For much of 2020, the Covid-19 pandemic has required stores to close their doors, change their operations and/or reduce the number of shoppers in-store.
As a result, not all will survive into the new year. Some have already closed up shop.
The question now is what impact will Covid-19 have on the long-term future of retail?
And will we see a renaissance of physical retail?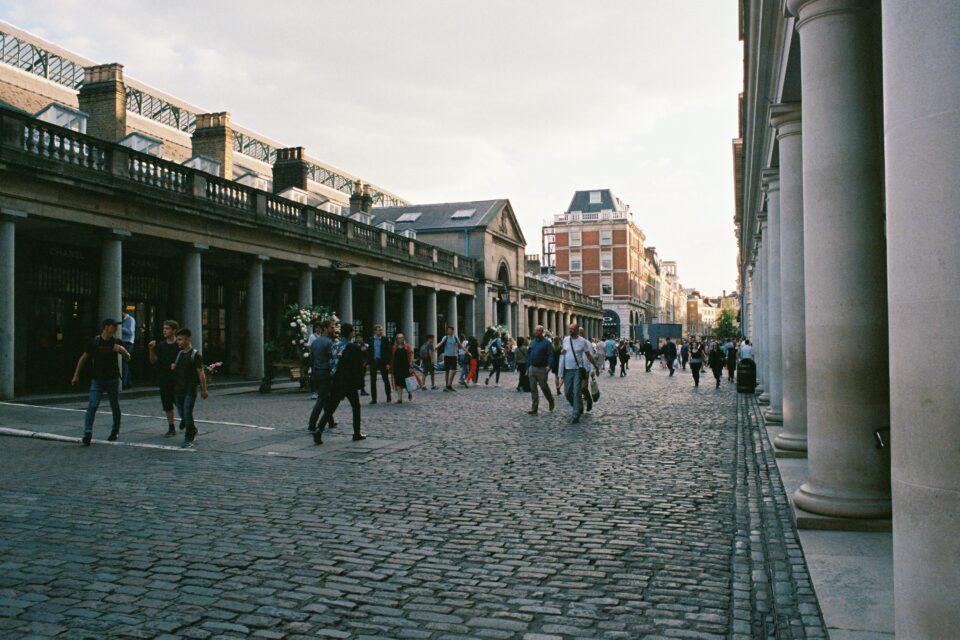 Physical retail is here to stay – but its role will change
Clearly Covid-19 has had an impact on physical retail. But not as big a one as you might think.
Prior to coronavirus one of the worst periods in retail history was the financial crisis of 2008. UBS reported that over 28,000 stores closed in the US that year – 2% of the total number of stores in the country.
Back in May, UBS forecast that 2% of stores would continue to close in the US between 2020 and 2025 – around 100,000 stores in total.
That's a scary number.
Let's put it into context though.
Way back in April 2019, before anyone was aware of Covid-19 and its impact, UBS's store closure forecast for between 2020 and 2026 was almost the same (75,000 in total).
That suggests that only 25% of potential store closures in the next five years are due to the disruption of Covid-19 and other events this year.
What it does tell us is that the pandemic is speeding up trends that were already in play.
Some stores were always going to close.
But not all.
In turn, store closures are creating opportunities for retailers who are interested in expanding, or launching, their physical retail spaces. A higher percentage of unoccupied retail stores is driving down physical retail overheads making it cheaper for retailers looking to open spaces.
Right now, there is a long-term opportunity to get into physical retail and there's a good reason why some brands may want to do that.
Last year eMarketer forecast that physical retail will still process 3.5x more sales than online channels by 2023.
While that prediction was made pre-Covid, we know that not all of those sales are going to migrate to online.
It's simply not possible in terms of the way retail is operationally set-up at the moment. And it's not wanted in terms of customer behaviour.
As such, the store is going to remain an integral part of the retail ecosystem.
If it wasn't digital native retailers wouldn't be opening physical spaces.
Amazon is hugely successful in the ecommerce world. So why does it keep opening store concepts?
Allbirds just secured another $100 million in funding which it plans to partly use to expand its brick and mortar business. Again, if digital retail had all the advantages why would it want to open stores?
However, physical retail won't necessarily look or function the way it did before. Digital is where the growth is happening, and this means the role of the store will change.
It's in these new roles that we will see the renaissance of physical retail.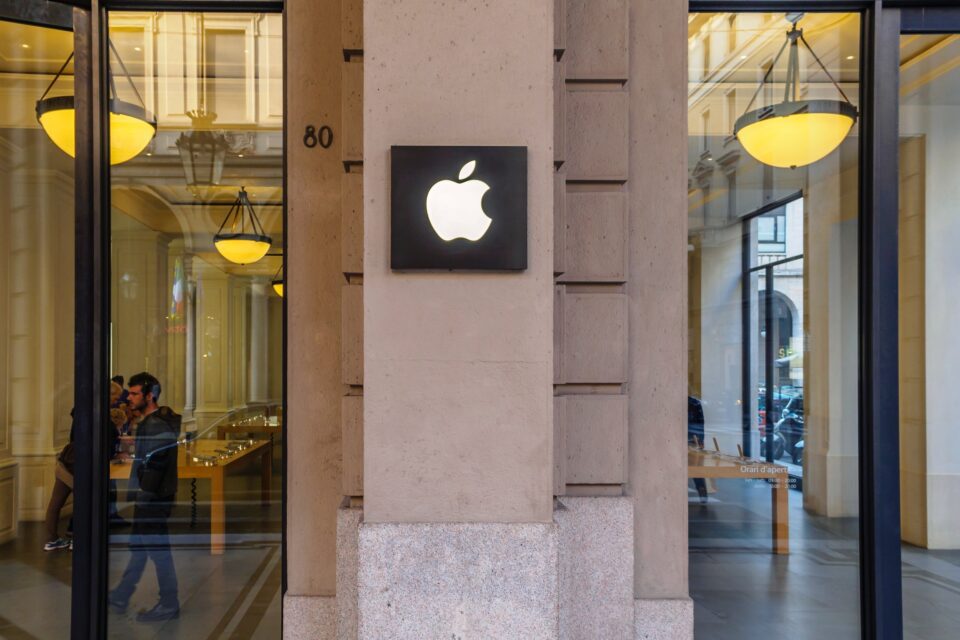 The store as a relationship builder
Geoffroy van Raemdonck, CEO of Neiman Marcus Group, said it well: "When you're in the relationships business, stores are the core of your business."
The thing is every retailer should be in the relationships business.
If you don't have a relationship with your customer, then they don't have a reason to shop with you outside of product – (do you have it) – and then price – (are you the cheapest).
Competing on price is a slippery slope to start on.
It's far better to create a competitive advantage through the relationships you have with your customers.
Stores are great places to build and maintain relationships with customers. They give a retailer a physical 'face' rather than just a digital identity. They can effectively tell the story of the brand/product by engaging all of a customer's senses. They can create an emotional connection with the customer.
If visiting a retailer's website is like viewing a 2D image of the brand and what it is about, physical retail is like stepping into a 3D version of it.
The renaissance of physical retail will see retailers doubling down on the relationship side of their business.
Whether it's pop-ups and short-term concepts to forge connections with customers in new locations or member-only benefits and experience in-store or one-on-one services, focusing physical retail on relationships rather than sales means retailers can give shoppers reasons to come to the store.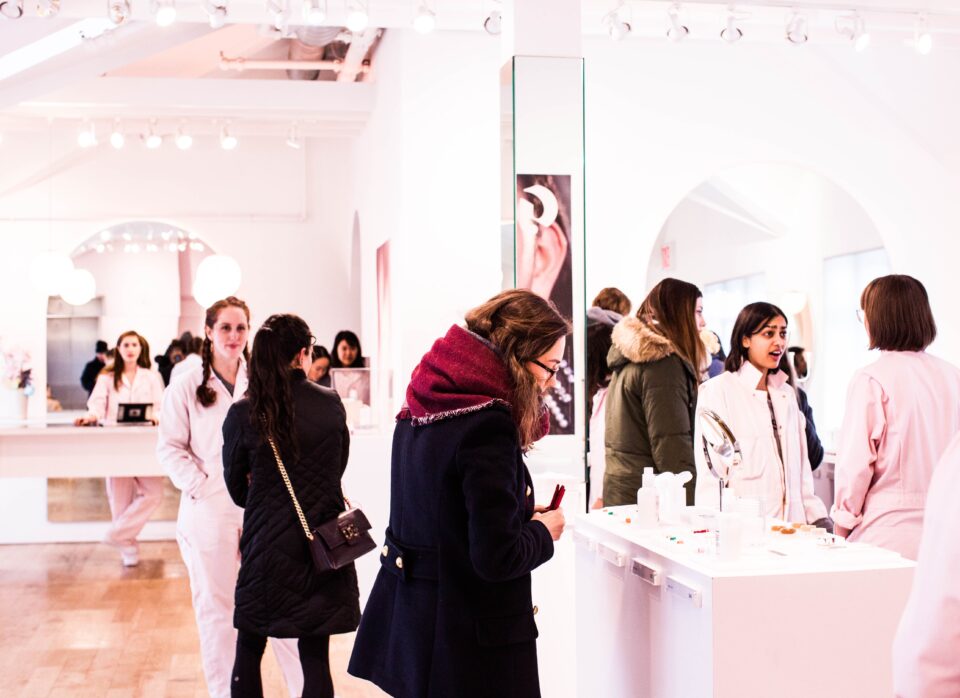 The store as a marketing channel
Physical stores function in much the same way as a massive billboard.
Every time a customer walks past a store they reinforce their awareness of that brand.
That's important because there are more brands than ever. New companies pop up overnight thanks to the growth in digital tools that make it easier than ever to reach and sell to customers.
But as the online world becomes more crowded with more brands shouting for a customer's attention, physical retail has become a place where brands can stand out.
A store or pop-up can help a retailer reach new customers and reconnect with old ones because physical retail puts itself in the customer's path as they go about their daily life. It's not something they've had to search for or scroll through pages of results or endless social media posts for.
Physical retail is where they are – whether they are looking to buy at the moment or not. A great space can disrupt their daily routine and make them go in.
Another thing that makes the store a great marketing channel is that not every brand can have physical space. There is just not enough retail space in the world for every brand to have a store of their own.
It's physical retail's marketing capability that has helped make pop-ups a mainstay of the retail industry. It's why companies like Showfields and Smartech can sell space to brands in their physical stores.
Digital native beauty brand Glossier is a great example of how physical retail can be utilised as a marketing channel.
While the brand has been a huge success online and on social media, it has also opened physical retail space in the form of pop-ups and permanent spaces in order to reach more customers.
The stores themselves aren't the only thing doing the marketing lifting. The inevitable queues to get in also help promote the brand to other passers-by who may wonder just what is worth waiting for.
By using the physical store as a marketing channel, retailers can feed customer curiosity and give them another way to discover them.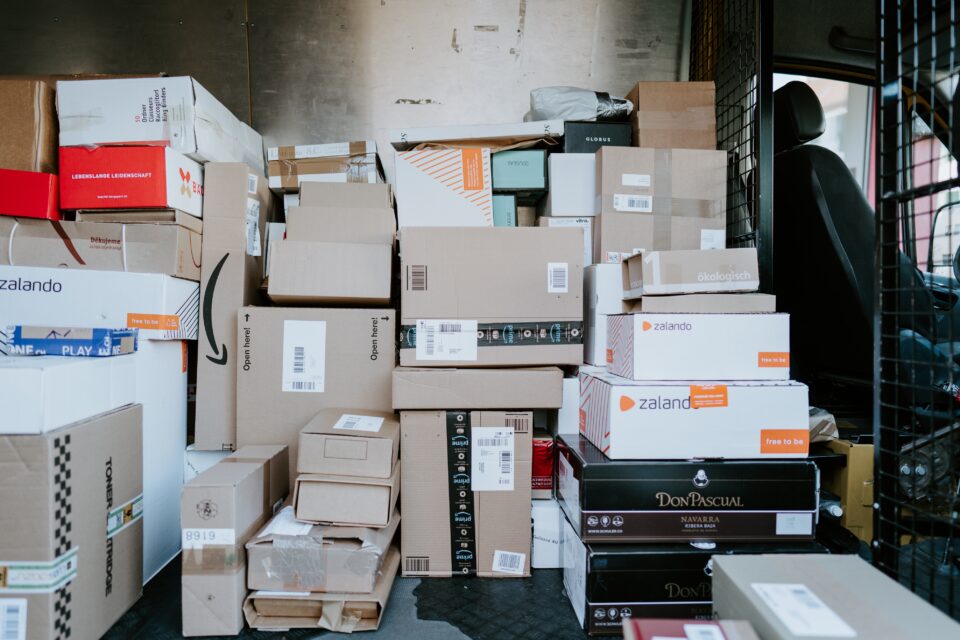 The store as a fulfilment channel
As digital sales grow, customer expectations around delivery grow with it.
Shoppers want to get their products as soon as possible but in general aren't willing to pay a premium to do so.
One way to marry these wants is to use the physical retail store as a fulfilment channel.
It's typically faster and cheaper to ship from the store because physical shops tend to be located close to where customers live and work.
Target has reported that shipping products from its stores to customer homes costs 60% of what it would to ship from a fulfilment centre.
But that cost goes down to just 10% if a customer chooses click and collect or curbside pickup.
This fulfilment element is one key way that physical retail's role is changing in response to the growth of digital. Best Buy has announced plans to turn 25% of its spaces into 'hub stores' that will service more ecommerce orders closer to customers.
This proximity is something that the likes of Amazon can't achieve and may be why Amazon is reputedly exploring JCPenney spaces into distribution hubs.
This shift is also sparking deeper changes such as the rise of 'dark stores' which are used solely as fulfilment centres which customers can't visit.
We're also seeing digital-only spaces open like Chipotle's new restaurant which require customers to order in advance online for collection or for delivery.
This could become the case more widely across retail when you consider that 85% of customers research online before buying in-store (Salesforce). For some of those customers the whole transaction will take place online with the store offering support services. We've already seen this with Nordstrom's Local spaces that let customers order online to try on in store and access services like personal styling and alterations.
Using the store as a fulfilment channel also helps retailers with their omnichannel goals.
Notably when eCommerce DB looked at the top ecommerce sites by revenue for 2019 more than half of the top 40 were retailers who also operated physical stores.
This suggests that customers are keen to shop with brands they are familiar with, but is also suggestive of the importance of omnichannel and marrying the online and offline experiences.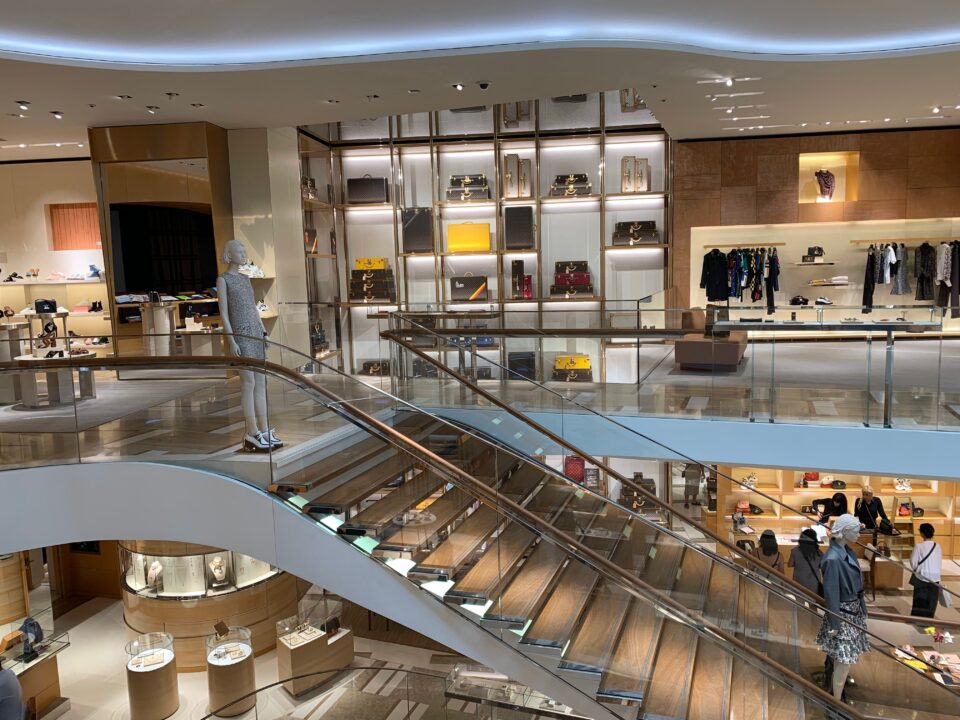 What form will physical retail's renaissance take?
The answer is one that focuses on space rather than a past definition of what a store is.
Currently it's hard to know exactly how current global events will play out when it comes to the way we live, work, travel, shop and more long-term.
We do know that digital is likely to keep growing though. And we also know that it isn't going to capture all retail sales anytime soon. This means the physical store is going to remain a necessary part of the retail mix.
But the renaissance of physical retail will be less about sales made in the four walls of the space and more about facilitating those sales to happen anywhere. This means looking at the store as somewhere to build relationships, as a marketing channel, as a fulfilment hub and more.
What's interesting is that when we look at the Renaissance period in history it is associated with great social change.
We're now seeing similar great changes happening as a result of Covid-19. It's time to remake physical retail in response.
Get a new perspective on your retail spaces with our Renaissance of Physical Retail session. Data-driven and packed with performance-boosting ideas, we can help make sure your physical retail strategy fits the changing retail world.