Brand Focus
With the brand: should you be building a brand community?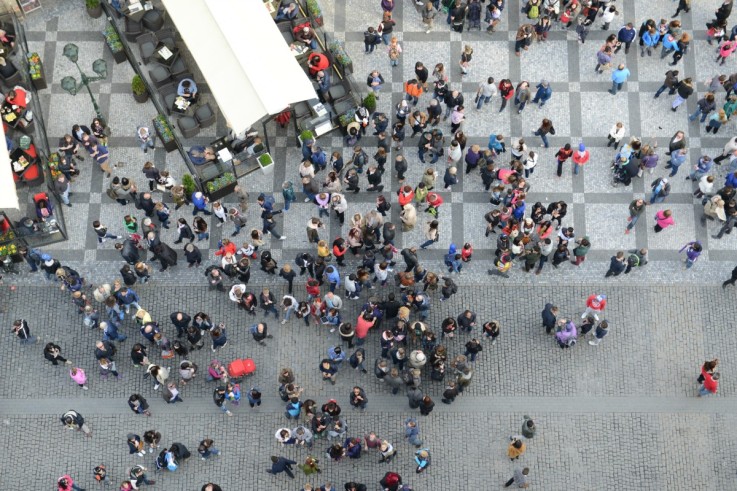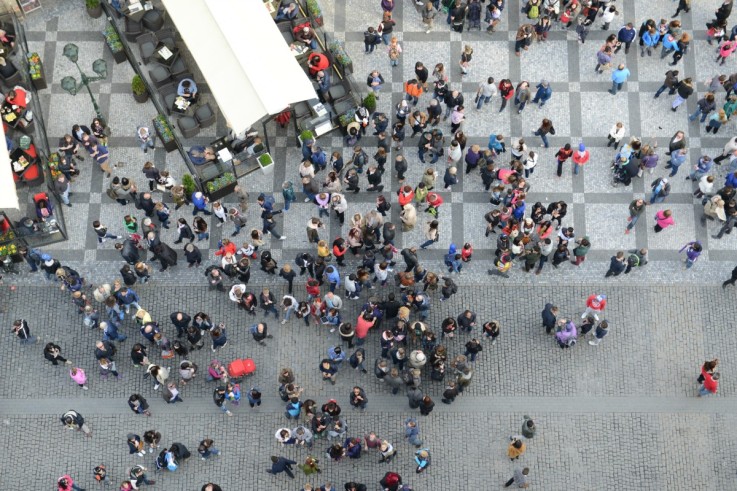 Customers have never been able to talk to brands so easily. Whether its to praise or complain, communication is often just a matter of clicks. Whats not necessarily so easy is for customers to interact meaningfully with one another.
This is important because a brands greatest advocate is an engaged fan. And these fans like to be able to talk to other like-minded people about their passions. They want to share information, tips, favourite items, and what theyd love to see in the future. They also tell other people about the brand and bring them into the fold. One excited friend telling you to check something out is worth far more than generic advertising.
Many brands are recognising the value in providing platforms for customers to connect. Theyre making their retail spaces places to talk to each customer, but where the customers can also come together around the brand. This does mean relinquishing some control, but the benefits to engagement can be huge. So should you be looking to build your own brand community?
Spaces not sales
When leading sunglasses brand Ray-Ban decided to open its first flagship store in New York, it didnt just settle for your standard shopping experience. The Ray-Ban Hub is a combination of shop, music venue, art exhibit and community cultural hotspot. Displays of artefacts showcasing the SoHo areas history sit alongside displays of sunglasses. The Hub also operates a residency programme themed around Ray-Bans monthly campaigns, covering music, art and food.
With so much on offer, the space is what customers make it. It can be just a store. Or it can be a destination. It can be your entertainment spot. Spaces like this help drive the relationship with the customer, as opposed to just sales. But its from those relationships that sales come.
Athletic clothing company Lululemon adopted a similar space-led approach to its new flagship store. Located in the Flatiron District of New York, the store includes the new feature, The Concierge. Customers can find out about and book local fitness classes, and share information on things like new places to eat. It acts almost like a traditional community noticeboard.
The company is also taking its in-store yoga classes to the next level. The Flatiron District store is the first to have a space just for community use. Known as Hub Seventeen, the space sits above the main shopping floor. It is used only for fitness classes, art shows, concerts and other events. There is nothing for sale.
This development highlights Lululemons permanent commitment to its area of expertise. It also acts as a platform for building a movement around the brand. Over time people get to know other customers who like brand and find greater value through that association with the company.
By making their stores about more than just what's on sale, these brands encourage customers to spend more time in them. For existing brand fans, they offer something beyond just the company's products and services. They provide other ways for the customer to engage with the brand. And they become destinations that both new and old customers want to visit and spend time in.
Bridging online and offline
Brand communities are also a great way to bring the online and offline together. Online offers quick and light interaction, while offline experiences are richer and help cement the relationship. Importantly, customers should be able to move consistently from one to the other.
Cycle clothing brand Rapha began life as an online only retailer. But when it moved into physical stores it realised people were bringing their friends in and introducing them to the brand. Based in cities with large cycling communities Rapha Cycle Club stores act as a hub for cyclists. As well as selling Rapha products, they have cafes, and they are the starting point for organised cycle rides. Fans can also watch cycling events live on TV. The spaces can be used for related events such as book signings and film screenings.
As well as the permanent Cycle Club stores, Rapha has Mobile Cycle Clubs that pop-up around the globe for short periods. To bring the Club experience full circle, Rapha also offers a paid membership scheme. It comes with a dedicated Rapha Cycling Club app, which includes an online forum to encourage further engagement between fans. Members can also rent high-end bikes to try for a small rate, among other benefits. There are also twice yearly global gatherings for members to come together from around the world.
The company develops news cameras, lenses and films, and customers can rent cameras in-store to try out new models before they buy. Some Lomography stores also include a gallery of different work. This is carried through to the online with customers able to upload their photos to Lomographys platform.
Uniquely though Lomography uses its online presence to help when hiring staff. The company will often reach out to their biggest and most engaged fans online for new positions. Its a clever move as these highly passionate people are already hugely knowledgeable about the company and its field. They therefore need less training, and are more engaged in the role. Its one of the other ways that companies can benefit from having a brand community.
By combining the online and offline in a seamless fashion, these brands feel more like an integral part of their customers' hobbies. The extra services add value outside of the normal buy and sell functions of a store. They also cement the brands' positions as experts in their fields, but let them offer that expertise in interesting and interactive ways. The online offerings extend the size of the community and let customers talk to people from right around the world. It also means that wherever they go the customer still feels connected to that same brand.
Harnessing social networks
Many people, especially in the valuable millennial age group, are using multiple social networks. So its no surprise that some brand communities are squarely focused online. Sephoras BeautyTalk is one well established online community. It was launched to take the companys Ratings & Reviews feature to the next level.
The BeautyTalk forum gives Sephora customers somewhere to share tips and tricks, ask for help with problems, and review products. They can communicate with one another and the brand in a way that is valuable to them. Meanwhile Sephora gains access to huge amounts of data thanks to user accounts being connected to the customers social media pages and Sephora loyalty card. The company can also see the frequency of visits from each
customer and identify superfans, something it cant easily do through social media networks.
Results show that BeautyTalk superfans spend 10 times more than the average customer. With the other data that Sephora has access to through the community the company has a better handle on what its customers want. It also acts as a means for Sephora to communicate with customers without the worry that messages arent being seen as on social media networks.
Socially conscious clothing company TOMS uses its community in a different way. The company is built on the mantra of One for One. For every product sold TOMS donates an equivalent product or service to people in need around the world. The companys social message has caused a whole community of supporters to build up around it.
This community is rallied through the TOMS website and social media accounts. TOMS uses its tribe members (as it call them) to take part in its mission by spreading the message. More than 1000 subscriber-led events happen annually, all of which help raise awareness of TOMS work, and the brand as a whole. Many of these events are devised by TOMS and publicised through the website for the community to take part in. Tribe members can also add a TOMS twist to their own events.
Theyre also encouraged to use TOMS themed hashtags on social media. The companys blog helps to keep tribe members and the public up-to-date with whats happening. While the TOMS stores are at the heart of sales, online plays a huge part in keeping the brand and its mission front of mind. By drawing on a community that is motivated to help do good TOMS can ensure greater reach with its messages.
By creating community spaces outside of social media, these brands are able to forge stronger links with their customers. They also offer more value to customers than a standard website, whether that's information or a good feeling. Also, brand communities can bevery powerful when customers are connected by a single ethos or brand mission. They serve as an outlet for customers who believe in the same things as the brand.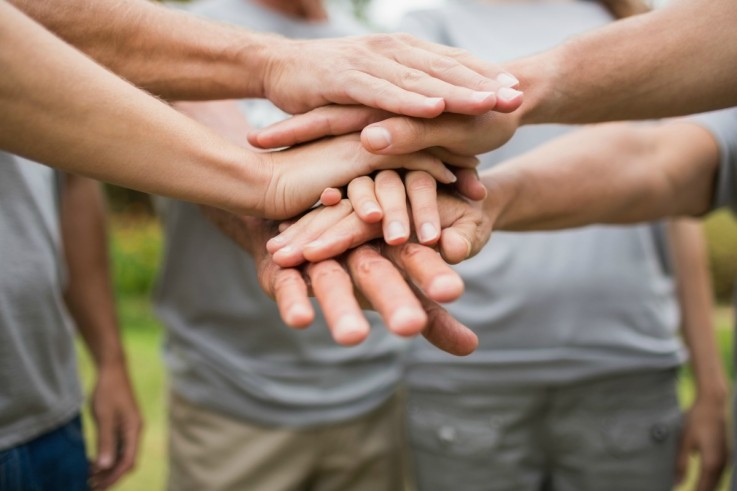 Your brand is what your customers say it is
Brand communities come in all sorts of shapes and sizes. They provide an often free way of creating a conversation about a brand, which can have huge benefits. Even just being able to engage with their biggest fans is incredibly valuable to brands. But, to a certain extent brands have to be brave to create these communities. It requires letting go of control as you cant be sure what people will say about your brand, or the conclusions that they draw.
Whats worth remembering is that your brand is what your customers say it is. Its not your carefully chosen slogan or cultivated ad image. Like it or not, you brand is defined by your customers and their experiences. And theyre not afraid to share that information with each other. If customers end up with a different impression of your brand to the one you have it can be very hard to change that. And its like that whether you involve them or not. At least with a brand community youre part of the conversation, not outside it.
Find out everything you need to know about owning the customer relationship here. And for more inspiration take a look at the sort of super services Nike is offering customers.
Find out more about the latest trends in retail by taking part in one of our Insider Trends retail safaris. Find out more here.