Tech
ZeroLight: changing the way the world buys cars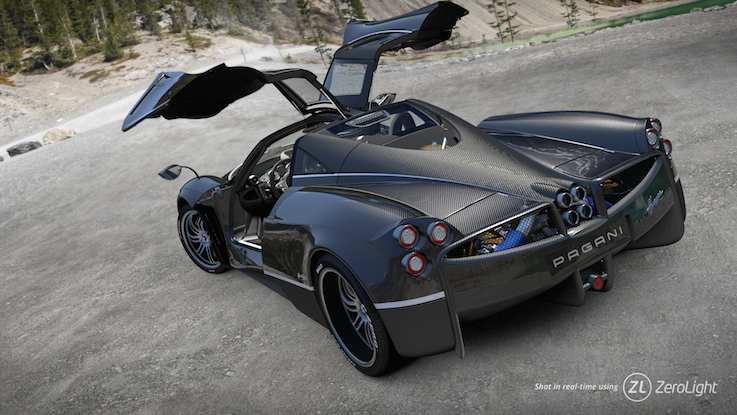 Could you explain what ZeroLight does in a way that my grandmother would understand?
ZeroLight changes the way the world buy cars. It's an advanced car configurator that allows customers to explore and customise cars digitally in dealerships and online. It solves one of the biggest problems of new car sales, which is that the customer can very rarely see the exact car they're ordering. ZeroLight bridges this gap, creating an engaging and efficient buying experience. Typically, our technology is used in showrooms on large screens accompanied by a tablet which allows the customer to configure and then explore the car.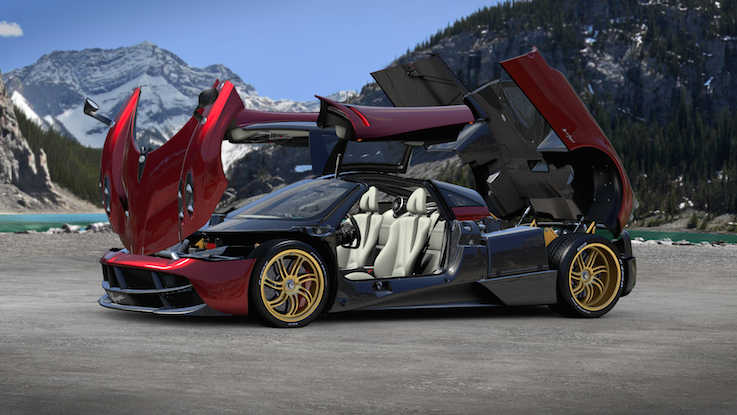 What's the technology that enables this?
ZeroLight's software is our own platform that's received over £30M of investment over the last 16 years. It's highly optimised to cater to the challenges of presenting ultra-realistic, configurable 3D cars. We use a customised version of Unity in our rendering pipeline to deliver the technology to a multitude of devices. This includes our own simulation-quality physics engine which demonstrates the car moving – something that is made possible from our history as the largest independent racing game developer.
What advantages does this have, for customers? For retailers?
ZeroLight allows car brands to modernise and provide customers with digital experiences instore and online that makes car buying more informed, interactive and engaging. Customers can actively select from an entire range of models and upgrades to create 'their car' over a standard model. Choices are more intuitive as they can specify their vehicle where and how they want without the pressure of a 'sales' environment.
OEMs get a new and engaging approach to car retail that can lead to increased sales and higher value purchases. As well as digital experiences in store, the technology allows for new types of digital-only stores in high footfall areas, such as high streets or shopping centres.
Dealerships see an increase in customer footfall and dwell time. This is a result of higher engagement, improving conversion.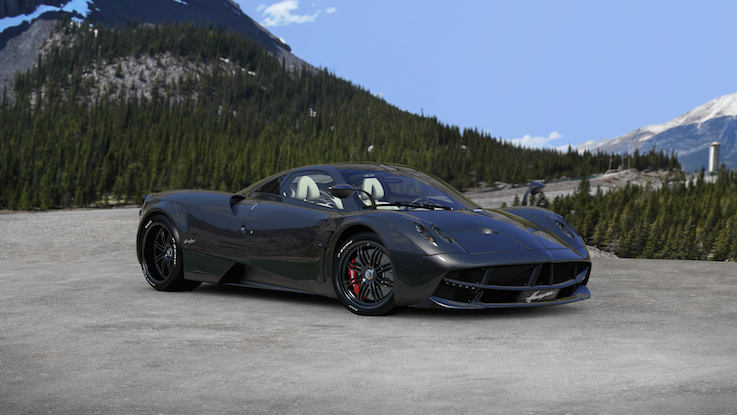 ZeroLight's background was the games industry. How and when did you realise the potential for retail?
We were invited by IBM to collaborate on a solution for Jaguar Land Rover in 2012 that paved the way for our entry into the market. We delivered an interactive experience to launch alongside the Jaguar F-Type at the Paris Motor Show. From here, we realised there was a gap in the market for our technology and started receiving interest from other OEM's who wanted the same experiences generated for their vehicles.
Our rapid entry into the market is mainly down to our expertise in graphical quality, interactivity, data pipelines and physics. The availability of our technology to the retail sector, particularly automotive, comes at a time when consumer demand for a digital centric experience has, and continues, to grow.
https://www.youtube.com/watch?v=dtvY0TF3pW4
It seems to me that you make the business of buying a car a lot more accessible – whether that involves greater choice and customisation or someone who can sit at home with no barriers to exploring their options. Would you agree?
I'd completely agree, Audi has publicly revealed that their Audi City showroom in London shows an increase in sales of up to 70% vs the traditional showroom that previously occupied the same site. On average, customers in digital showrooms purchased models priced 20% higher than the base model by adding optional features and accessories on a real-time car.
Virtual Reality is interesting to consider in the context of sitting at home and exploring inside and outside the car with no barriers. 2016 is set to be the dawn of commercial VR, with manufacturers like Sony, Valve, Oculus and Samsung already sporting a high profile offering. Uptake of such devices will eventually lead to a higher frequency of VR kits in homes able to use ZeroLight.
If we take the perspective that cars don't have to be sold in a dealership, this opens up a whole range of exciting opportunities for the use of portable VR and portable digital experiences for buying cars at home.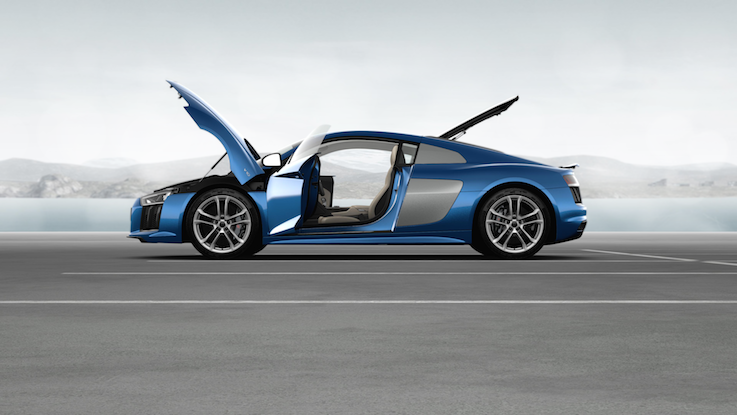 How does your tech enhance the show room experience, or help build a connection to a brand?
Our configurator isn't created using individual images of a car like traditional configurators – we showcase the actual 3D model of the car in real-time. This provides a far more interactive experience for customers in dealerships. It's the difference between looking at a photo as opposed to watching a video. We allow retailers of any size to deliver every option available for any model of car regardless of floor space or location, fully equipping them for any customer need. Product lines and model updates can be launched across the globe simultaneously without the need to produce and deliver demonstrator models. This allows exclusive events to take place whilst lowering overall operational & environmental costs.
Our solution is built with the user in mind, a philosophy from our history creating interactive entertainment. Seamless interactivity encourages engagement, which leads to positive attitude formation, increasing the overall affinity for the brand with that consumer.
Could you tell us about the "Reality check" – how you carefully consider which parts of the customer journey should be real and which enhanced by virtual reality?
In order to validate Virtual Reality as a medium you need to be able to do more with it than you can in real life. If you are only re-creating reality in VR, you haven't gone far enough to harness the full capability of the technology – you need to go one step further. An example in our industry would be allowing the user to see the workings or mechanics of the car. For example, an explosion of components that make up part of the car, such as a wheel or the drive train. This is something you could never do in real-life, but is possible in virtual reality. I think that the majority of retailers are getting this wrong at the moment – as they are just trying to mimic reality – you need to go beyond reality, hence 'Reality Check.'
Can you see your tech being adopted by retailers for different products?
I can, as we're fortunate enough to receive enquiries for ZeroLight from other industries. Wherever you have a problem with large product portfolios, limited floor space, global markets and customers demanding engaging buying experiences, there will be a need for visualisation technology. Other companies are already capitalising on potential in other industries. Key areas of opportunity lie in furniture, interior design, heavy industry, aerospace, construction and even the fashion industry. Our immediate focus is on maximising the potential we see in the automotive industry. In the long-term there is definitely scope to diversify.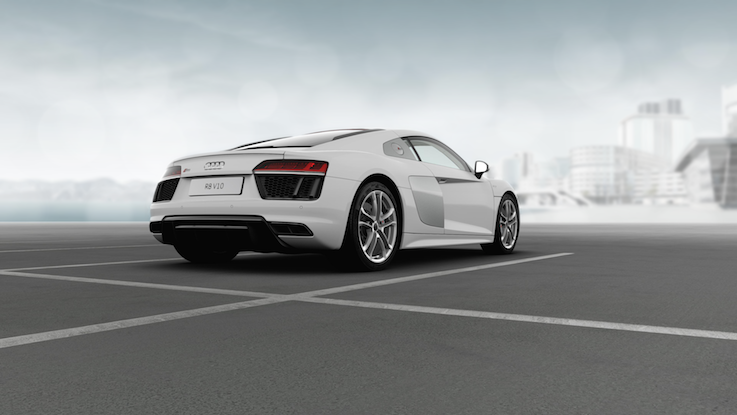 I read about your airline cabin VR experience and how that tech could be used for people planning interior spaces. Could that also link into retail?
Yes it can. VR is great at a base level for validating decisions before they're made, especially where you need to visualise the inside of an asset/structure. Virtual Reality could allow you to design a room and view it in first person before investing in its physical creation. You can interactively explore a new kitchen in store before it's installed. Estate Agents could give you a tour of a potential new house before it is built, from your current home.
In the next few years ahead, how do you see the ZeroLight progressing and developing?
Online. We're the first in the industry to develop an interactive 3D Web solution powered by the Cloud. It delivers a consistent showroom experience, without the need for expensive computing equipment or external plug-ins, on any device, anywhere in the world. This leads to a fully interactive, engaging web based car specification and purchasing process. The direction of the industry is influenced more and more towards online behaviour, with most research done online and up to 75% of new car buyers willing to buy a car entirely online.
What companies do you think are doing really innovative things in retail at the moment?
Our partners at Audi continue to lead the automotive industry in terms of retail innovation, enhancing the experience for customers to one beyond the traditional. They continually recognise changing consumer trends and methodically adapt, implementing new technologies and collaborations. This kaizen approach really differentiates them from the rest of the market, defining advancement through technology.
Magic Leap are also an interesting company to watch. Whilst not much can be revealed, the New York Times has a great article stating how their augmented reality tech projects an image directly into the retina and has the backing of some big players. Augmented Reality (AR) is a field with vast potential to influence industries on an unprecedented scale, mainly because the experience isn't as isolating as VR. Microsoft's Hololens went down a storm at E3 this year, delivering holographic computing and a high profile demonstration of mixed reality. The opportunities for both technologies in automotive, medicine, research & engineering alone could lead to an advancement in the realisation of techniques that benefit our overall quality of life. Mixed reality and augmented reality are the next step on from VR and offer a wealth of potential.