Retail
10 innovations from New York department stores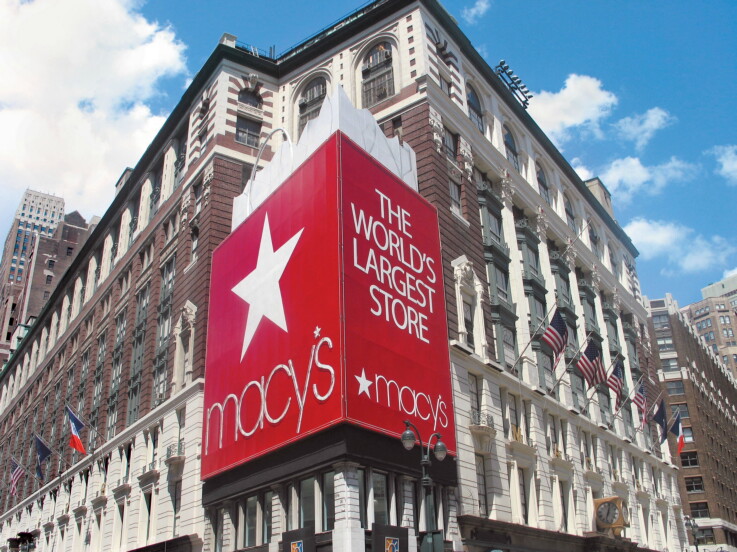 New York has some of the biggest and best known department stores in the world. But they didn't just gain such status through their age or product offerings. Spaces like Bloomingdale's, Saks Fifth Avenue, Macy's, Bergdorf Goodman and Nordstrom invest a lot of time and money into innovation to keep the customer experience, and back-end operations, as good as it can be.
With that in mind here are ten of the best innovations from New York's department store giants: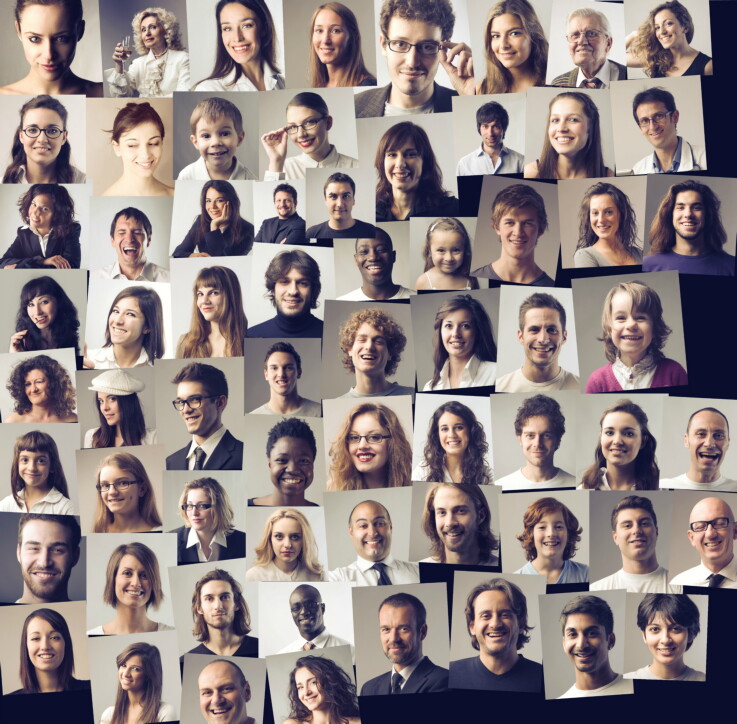 Personalisation

1. Macy's One Below
This 53,00sqft space within Macy's Manhattan flagship may be aimed at millennials, but there are some interesting personalisation offerings among the selfie walls. A 3D printer from 3D Systems Cube lets customers print their own jewellery and phone cases, while links with big brands means shoppers can end up with a product that's very personal to them. That includes building their own Fossil watch and adding an engraving, or laser-etching designs on their Levi jeans.

2. Saks Fifth Avenue 24-hour personalised ecommerce service
The home of numerous innovations, Saks Fifth Avenue's latest development aims to bring the in-store experience to online shoppers – any time of the day or night. The 24/7 personalised ecommerce experience (powered by Salesfloor) lets Saks Associates create customised boutique pages with a personally curated selection of Saks products, and share them with new and existing customers.
Associates can also offer advice through live chatbots, email or scheduled appointments giving customers the personal shopper experience wherever they are.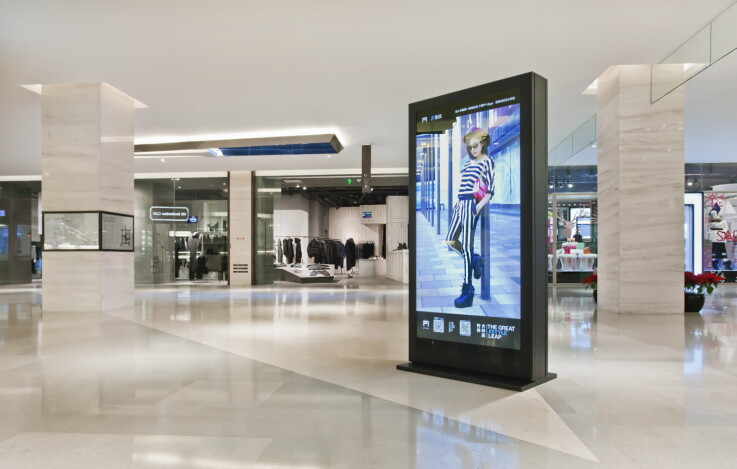 In-store digital experiences

3. Bergdorf Goodman phone charging
Sometimes simple is best as Bergdorf Goodman shows with its free in-store mobile charging option for customers. Phones that are low on juice can be placed in a secure compartment connected to a charger and collected after an hour when their battery has been replenished. It's a savvy way to keep customers in and around the store, even if they only initially dropped in to use the charging facility, which may translate into new sales. The same technology can be found in sister store Neiman Marcus.

4. Barneys' Manhattan genes@co-opcafé
At first glance this in-store café looks like a relatively stark place, but then who needs to conform to normal appearances when you have a 30-foot long digitally enabled table to work with? Capable of acting as one giant screen or 28 individual ones, the banquet style table's responsive touch-screen design lets diners order food directly from the table. They can also browse other products and content from Barneys' while they eat, which can help boost the relationship between store and shopper.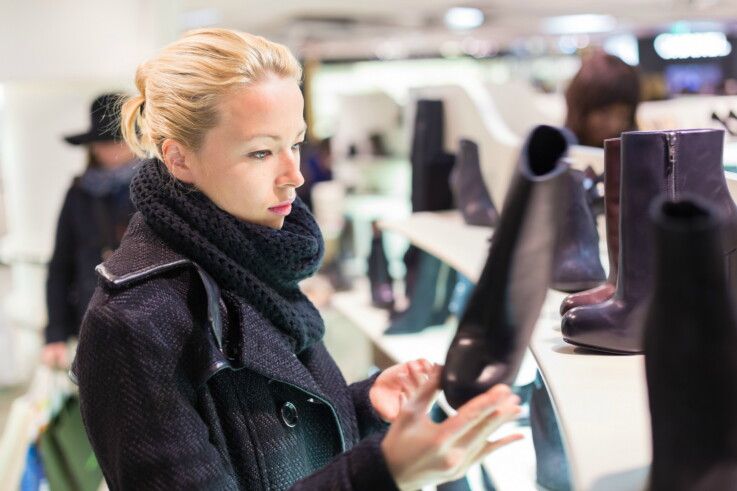 5. Saks RFID shoe display
Another top innovation from Saks is the use of RFID technology to streamline its in-store shoe department. With as many as 4,000 shoes on display at any one time in the New York's stores 15,000 sqft department, it was taking up to four days to manually check they were all there and the stock room inventory.
By attaching a RFID tag to the bottom of each display shoe, staff can use a reader to check the sample on the shop flooragainst the inventory in a matter of minutes. As well as reaching almost 100% compliance, the technology has also dramatically reduced staff hours required to complete the checks.

6. Neiman Marcus' Memory Mirror
This innovation takes the digital mirror in a different direction to many others. This technology can capture footage of a customer trying on clothes and lets them compare video of different items side-by-side. It can also show different colour options for items that the customer is trying on and offer a 360 degree view to see how things really fit. The footage can be uploaded to social media, saved to the Neiman Marcus app, or emailed to help customers to make decisions outside of the store.

7. Bloomingdale's Me-Ality scanner
For customers finding clothes that fit well is an ongoing challenge. As a means of addressing this, Bloomingdale's is using the Me-Ality body scanning fitting room, which uses high frequency radio waves to take the exact measurements of each customer – with their clothes still on. The system then recommends different items of clothing from over 150 brands for the perfect direct-to-body fit.
Customers can view and refine the suggestions in an online Me-Ality profile or print out a list from the fitting room. This type of personal tailoring solution gives customers a high-end experience without the luxury price tag.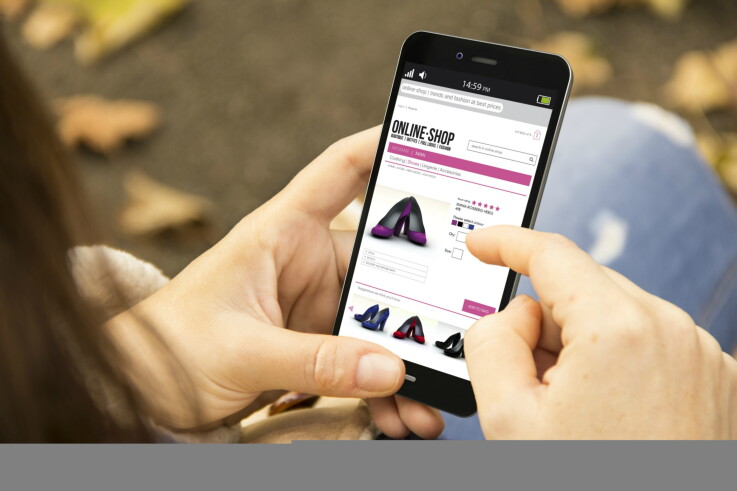 Mobile innovations

8. Nordstrom TextStyle
Although not specific to its New York store, Nordstrom's TextStyle SMS shopping service is worth being aware of. Customers can text some information about what they're looking for eg a new pair of jeans, and a sales assistant will message back with recommended products. If the customer sees something they'd like to purchasethey simply text the word "buy", plus an individual verification code and the transaction is complete. It means customers can shop from anywhere but with the direction of a knowledgeable store assistant.

9. Bloomingdale's Snapchat scavenger hunt
Recently Bloomingdale's launched an in-store scavenger hunt for sweepstakes based around the popular Snapchat app. Created as part of the launch of its 100 Percent campaign, whichhighlights items only available from Bloomingdale's, the chain hid hundreds of Snapchatgeofilters around its stores for customers to find and share in an attempt to win prizes.
It follows another scavenger hunt earlier this year at the flagship 59th Street store using the hashtag #BloomiesHack.
Not only did these campaigns encourage a younger generation to visit and interact with the brand, they also promoted products from the 100% campaign directly to them in a new way.

10. Lord & Taylorbeacons
What's interesting about Lord & Taylor's beacon programme is that it works across third-party apps rather than requiring customers to use an app of its own making. This means it has a greater chance of reaching people who are already engaging with other apps, and potentially will be new Lord & Taylor customers.
The beacons deliver hyper-local offers to customers as they move through the retailer's stores which cover everything from discounts to additional content. The system has been tweaked over time to be as effective as possible, with Lord & Taylor demonstrating the importance of responding to feedback.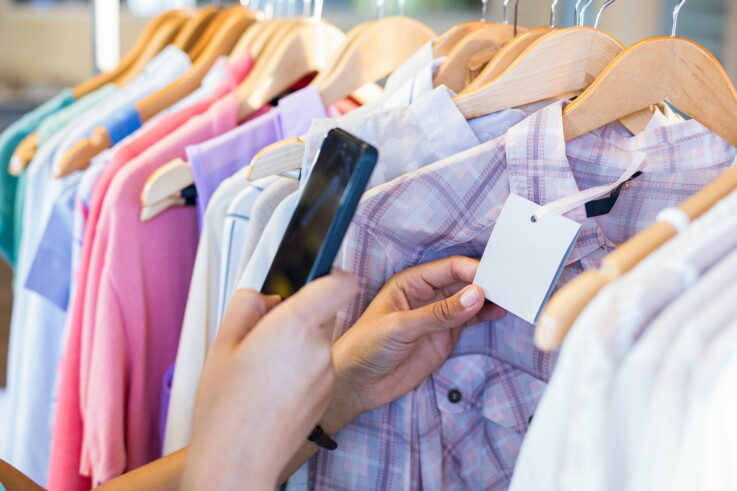 Staying innovative
Some of these innovations have been rolled out across the retailer's entire chain, some have become industry standards. Others remain unique to the New York department stores adding another element to their continued pull over customers. All show that New York's department stores are not letting age or status stop them from keeping up with customer expectations.


For more innovation insights check out our pick of the top 50 innovations in retail.
To experience the very best of New York's retail for yourself, book one of our Insider Trends retail safaris. Find out how they can benefit your business here.