Concept Stores
The Best Concept Store Openings July 2018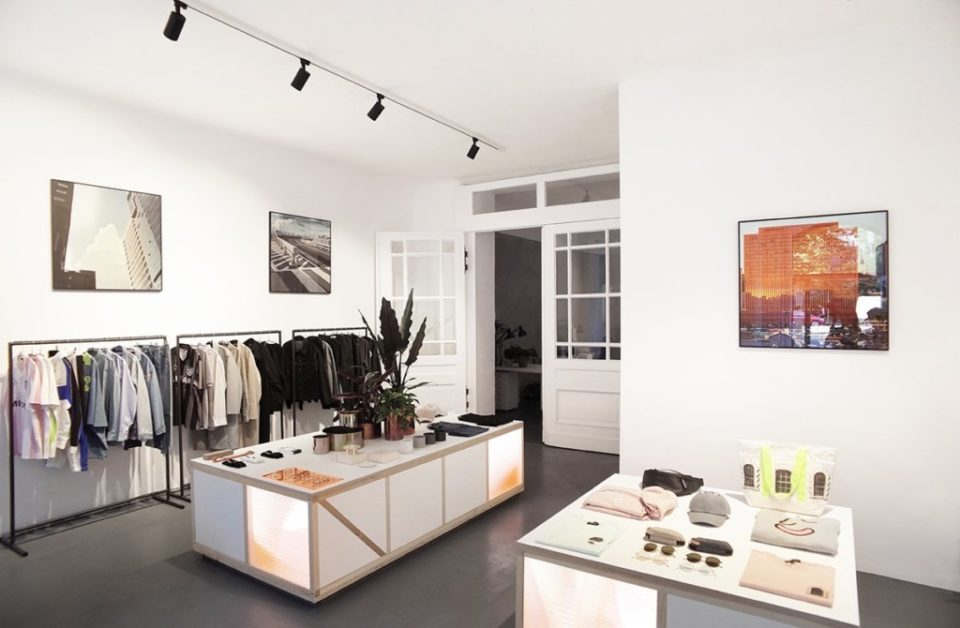 Looking for the next big hitters in the concept store world? Look no further. Here's the latest openings over the last few months: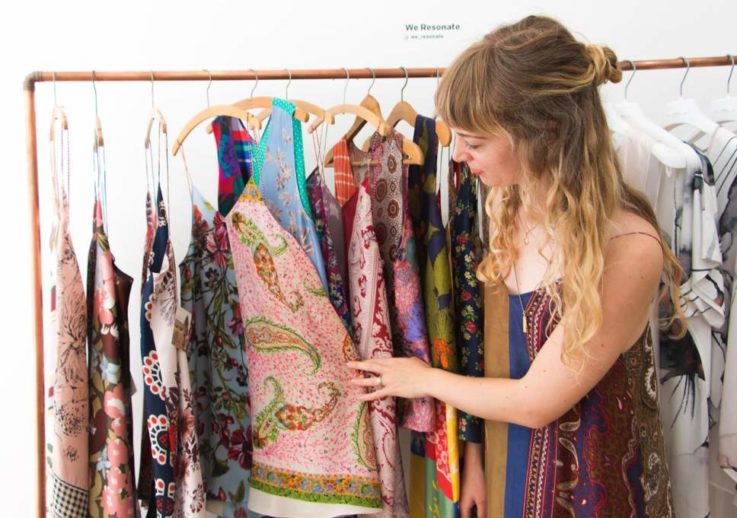 NEXTGEN, London
A new concept store pop-up has opened its doors in Covent Garden and it has been created to disrupt the traditional wholesale model for independent businesses.
NEXTGEN aims to sell on fairer terms for smaller businesses and aims to give smaller brands a presence on the high street as well as online. Formed by Lone Design Club (LDC), the concept came about after the realisation that independents are stronger as a collective – 10 brands working together have 10 times the customer base, resources and network.
The pop-up will showcase the work of a range of designers, from dresses created from rare vintage silk scarves by Lizzie Clark, the former head of print at McQ Alexander McQueen, to limited edition Pride t-shirts from Christian Dior-trained Sabinna. Many of the brands involved also have a sustainability element. Each designer is only hawking their wares for a few days before they are replaced with a new one; a revolving system that keeps the space fresh and affordable.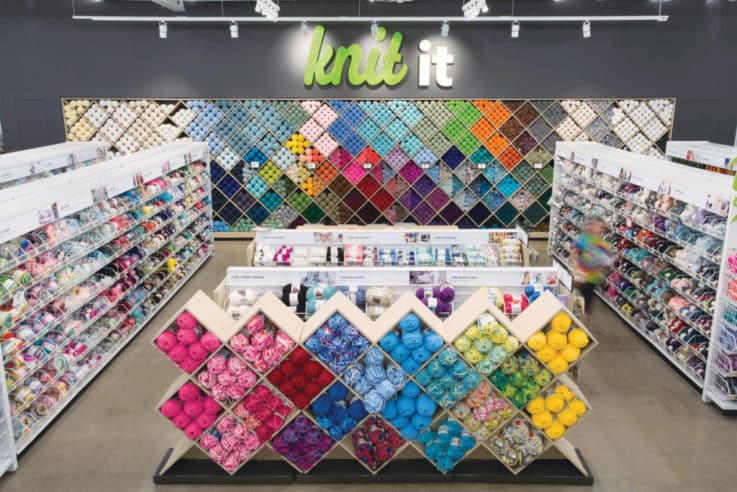 JoAnn Fabric and Craft Stores, Columbus
JoAnn Fabric and Craft Stores has opened a new store in Columbus that embraces technology to aid customers and help strengthen the craft community. The space includes dedicated learning and meeting spaces, and new custom services.
The new concept is aimed at keeping customers coming into store and using the space. Features include a dedicated space where customers can learn to make custom shirts; a "Creators' Studio", where customers can take classes, attend events and rent equipment to work on their crafting projects; a "Craft Creator" touch screen kiosk, where people can check out craft ideas from Pinterest and a new fabric-cutting bar where shoppers can check in and then be alerted via text when their materials are ready.
Concierge services will also be available for sewing, tailoring and home décor, plus a personal shopper service. The store also will serve as a hub for local artists to sell their works, with art installations spread throughout the space.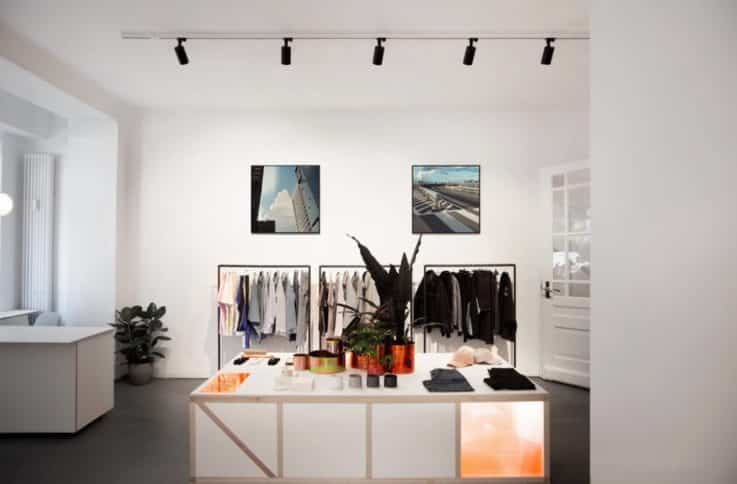 KNOK Store, Berlin
The first Korean focused store in Europe has opened in Berlin, with a focus on fashion and design.
Initially founded as an e-commerce platform in 2016, founders Haelen Kim and Inti Castellazzi have created the brick-and-mortar space to house carefully selected Korean clothing brands, cosmetics, and household goods.
The store's aesthetics are simple and minimal with plenty of natural light to keep the focus on the products. The new retailer will also host exhibitions by Korean artists, in addition to a café corner and terrace.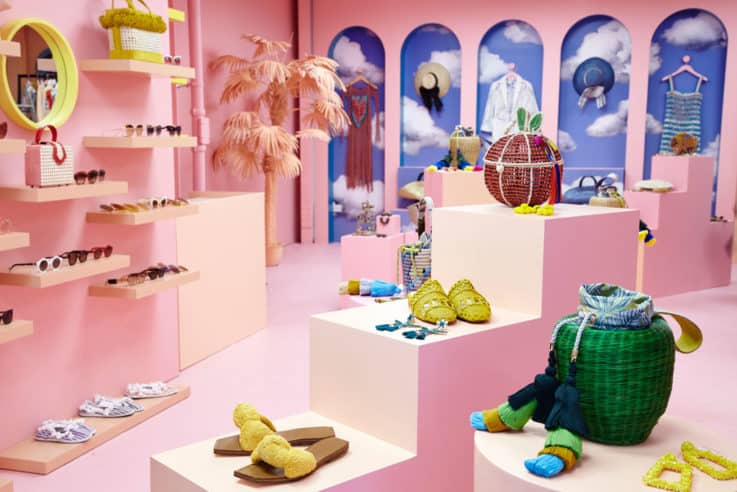 Koibird, London
Looking for the next additions to your summer wardrobe? Koibird is set-up as a one-stop shop for destination wear. The 1000-square-foot space, designed by set designer Anna Burnes, stocks over 66 brands with a number of them exclusive to the store.
Founded by Belma Gaudio, Koibird curates a fashion edit for specific travel destinations with this particular pop-up focused on the beach. With its instagrammable interior, the focus of the shop remains on bringing about an highly-visual shopping experience. Belma's goal is to accessorise the discerning customer with interesting and extraordinary pieces in an exciting retail environment.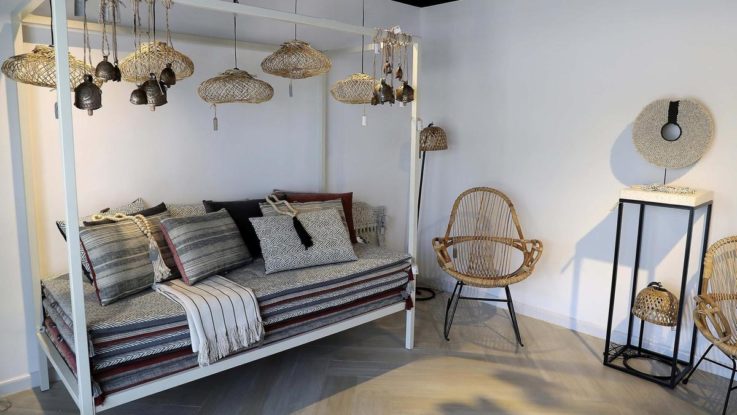 The Edit, Dubai
The luxury concept store has made its way to Dubai with the conversion of a beautiful villa on Al Wasl Road. 'The Edit' is a melting pot of fashion, art, home decor, interiors, jewellery; all set up in a chic home-like setting that owner Nazim hopes to make customers feel comfortable and welcome – like they are entering her own abode.
While shopping customers can read a book in the lounge, schedule a meeting in the cafe and ultimately become part of the community.
Talks and workshops will run in the boutique including talks on nutrition from local gyms, calligraphy classes and interior design sessions. Future classes will also be aimed at children so parents can shop in peace. The ultimate goal for The Edit is to collaborate with other designers, brands and boutiques, to keep the store current.
Stay posted for the latest retail openings in New York, coming to Insider Trends soon. In the meantime, why not experience the best retail spaces for yourself by joining one of our London retail trend tours? We'll show you the latest in retail trends and help you out with any questions.