Retail
31 ways to boost the ROI of your retail shop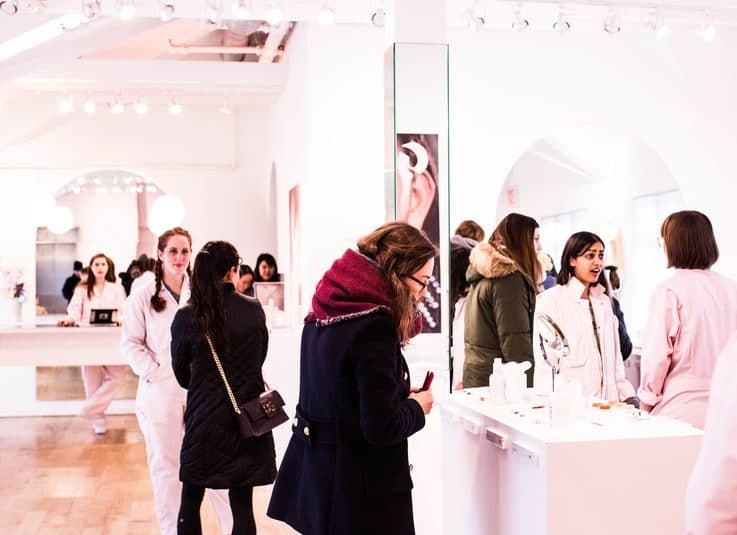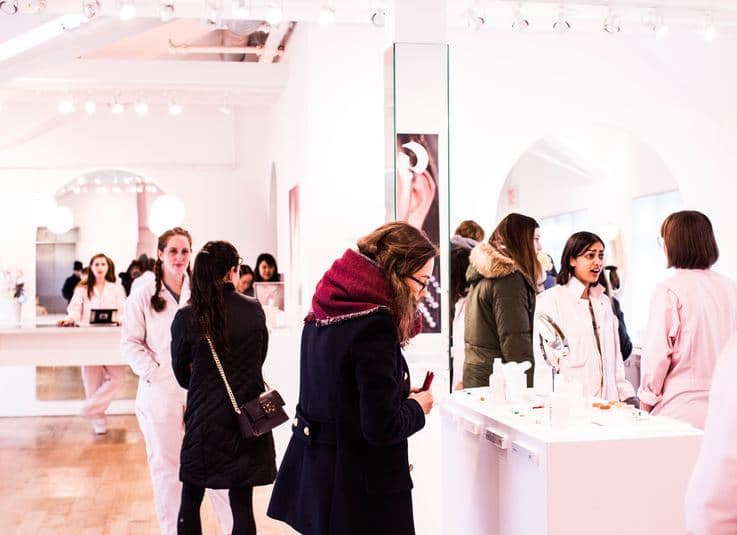 While the power of the physical store is undeniable, it's also a considerable investment for most retailers. What's more the return on investment (ROI) of each retail shop depends on the brand.
For some, their retail shop is more about marketing than sales, which means it needs to build brand identity and capture customer data for follow-up sales. Others still see the store as a major sales channel and so need it to draw customers in, encourage them to convert and to return. Some brands want to achieve a mix of these aims, some are doing something different again.
However you use your physical store there's always room for improvement, so we've taken a look at 31 ways to boost the ROI of your retail shop:

1. Embrace data touchpoints

One of the great things about physical retail is its ability to convert physical objects into data touchpoints. As a result, your brick-and-mortar store isn't just a space to sell product, but to also actively learn about your consumers. So, whether it's tracking foot-traffic or figuring out the dwell time around certain products, utilise your physical space to capture as much digital data as possible, which you can then use to improve your business overall.

2. Personalise the experience

According to studies by Accenture, three quarters of consumers in the UK and US are more likely to purchase from a retailer that knows them by name, or recommends products of interest to them, highlighting the importance of offering something that's personalised. Farfetch's beta Store of the Future really taps into this and shows how data gleaned from its various touchpoints help to create a truly personal experience for its visitors. A bit of personalisation can go a long way to making sure your store investment pays for itself.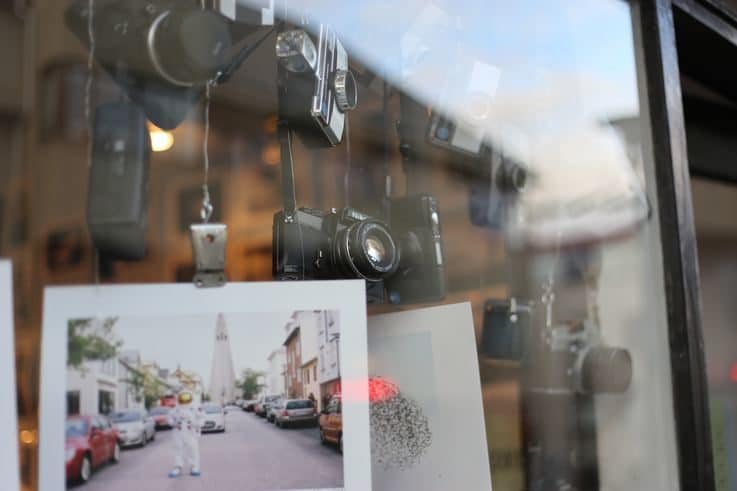 3. Use AR to tie digital and the physical store together

According to Statista, the global augmented reality market is expected to grow to a huge $90bn by 2020. As technology that overlays a digital layer on top of the physical world, it offers a fantastic opportunity to engage with your consumers in-store. Back in 2014, Lacoste used AR to allow consumers to try on its new range of LCST in-store digitally and today, IKEA has launched IKEA Place, an app that uses AR so consumers can see how products they've seen in store would translate to rooms in their home.

4. Use VR to trial store designs

While more of a fully-immersive technology that transports users to another reality altogether, VR still has the potential to improve the physical retail store's ROI. Earlier this month, Kantar Retail announced the introduction of Perfect Category, a solution that allows retailers to design physical retail environments in VR to then forecast how those design decisions will impact sales.

5. Innovative loyalty schemes

While the idea of loyalty schemes is nothing new, they can still be key when getting people to return to your physical store. In fact, according to data from Bain & Co., increasing customer retention by just 5% has the potential to boost profits by up to 95%. J. Crew is one brand embracing the benefits of a loyalty programme, and doesn't just offer reward cards for every $500 spent, but invitations to private events and personal shopping experiences.

6. Optimise your staff

There may be plenty of tech-focused ways in which you can boost your store's ROI, but sometimes it's a simple and often inexpensive solution that can have the most impact. One example is optimising your staff. According to findings by TimeTrade, 90% of consumers are more likely to buy something in-store when helped by a knowledgeable assistant, highlighting the need for considered staff optimisation.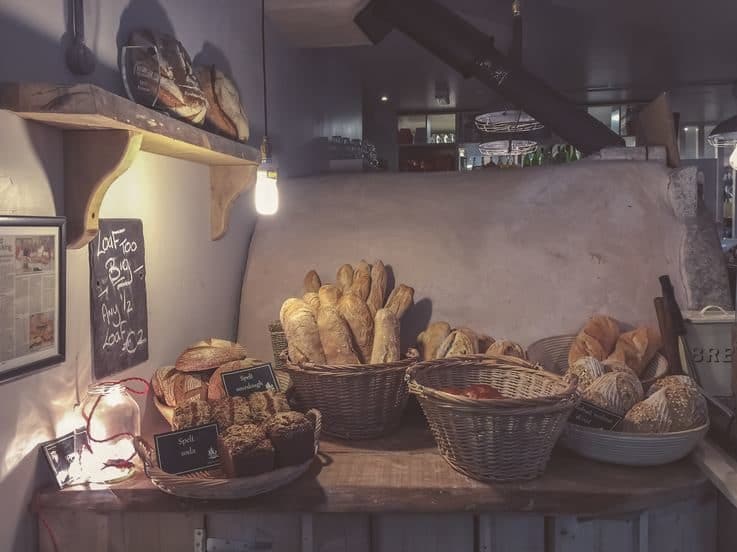 7. Or go staffless completely

That's not to say every physical retail space needs staff, and every innovation should be taken at its own merit. Towards the end of last year e-commerce giant Alibaba launched a staffless store entitled Tao Cafe. As a more convenient, automated and data-capturing initiative, it also reduced staff costs completely.

8. Create a community

Another way to ensure your consumers are given an incentive to return to your space is in its creation of community. WAH London is a beauty brand that does this incredibly well. Alongside offering various beauty services, it wants to provide 'a space for a new wave of street smart feminism'. As a result, a real sense of community is achieved that feels like a gathering of like-minded people, as well as a space to sell.

9. Capture email addresses

If there's an effective channel with which to reach consumers, it's email. It's been reported that consumers that purchase products through email spend 138% more than those who do not receive email offers. Made.com is one brand that has leveraged this effectively through its in-store RFID-enabled tablets enabling consumers to not just send personalised wishlists to themselves, but allowing the store to capture valuable data at the same time.

10. Eliminate the queue

If there's any retail innovation that's been making a lot of noise over the past year, it's Amazon's Amazon Go store. As a checkout-free and apparently hassle-free way in which to purchase products, its real innovation comes in the fact that it completely eliminates the need to queue. Though we're not saying that every retailer should be launching their own equivalent of Amazon Go, we are saying that for consumers convenience is key and can help boost your ROI.

11. Make your offering omnichannel

While this list is obviously focused on physical retail, don't underestimate the impact of your digital channels when it comes to driving traffic to your stores in real life. Put together a strong social media marketing campaign across a variety of channels that promotes your store and the current offers within it.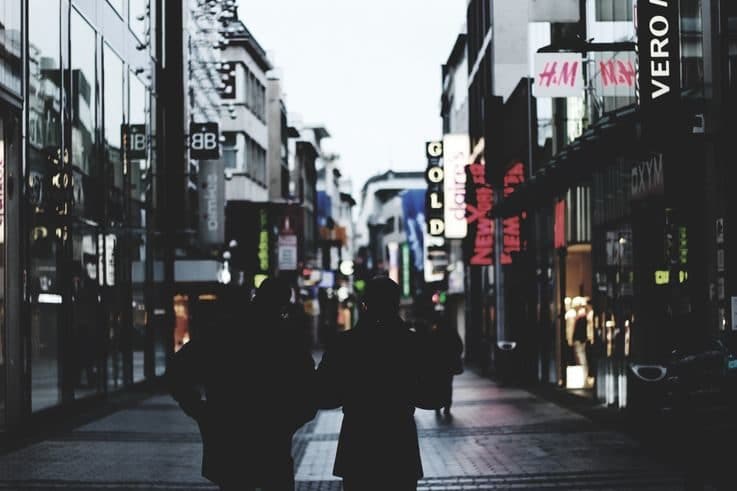 12. Similarly, literally bring your social media in-store.

If you want to take social media strategy to the next level, look to what you can do to bring it into your physical store. Back when Vine was live, Lowe launched its Fix in Six campaign. Featuring six-second sharable home-hacks, it didn't just earn the brand 15 million campaign impressions, but was translated to in-store installations in its Manhattan space. This approach can help reduce costs by leveraging the same campaign and assets across online and in-store.

13. Make your store social friendly

And, along the same social media lines, increase consumer return rates and ramp up social media engagement simultaneously by making your store and the products in it as Instagrammable as possible. Victoria's Secret is one retailer that capitalised on this thinking, asking visitors to take a sharable selfie in front of a window display and show a sales assistant to receive a free gift.

14. Host events

One surefire way to ensure you're boosting the ROI on your physical store is by making sure you are offering so much more than just a store. One way to do this is through the introduction of events. Take a retailer like Rough Trade, for example. Not only does it succeed as a standalone music retailer, but it hosts a number of Q&As, listening parties, gigs and signing with musicians. Uniqlo is another brand which has been known to host yoga mornings and mindfulness workshops within its stores.

15. Get fitting rooms right

Especially if you're a fashion brand, it's vital you're getting your fitting rooms right. Rebecca Minkoff is one brand that's testament to this and with her introduction of technology into the fitting room, is reported to have seen triple digit growth in sales. This technology includes allowing consumers to browse lookbooks and remotely order clothes from inside the fitting room on tech-enabled mirrors, as well as request members of staff to bring you items in a different size.

16. Pricing incentives

Another way to ensure you're getting the most traction within your physical store is to be reactive with your pricing, and that doesn't mean solely through discounts and sales. Earlier this year, Pret a Manger announced that it would offer double discount (50p off) coffees for consumers that bring their old coffee cups back in a bid to change wasteful practices.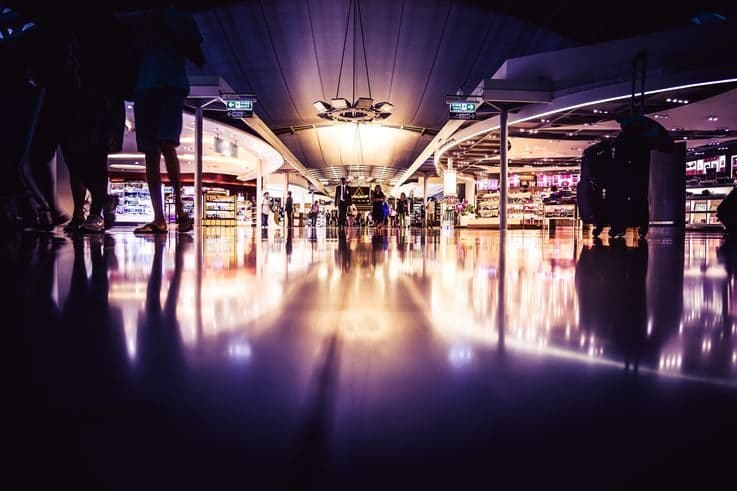 17. Make sure your stocks are clear and correct

If there's something that's going to frustrate a consumer and give them a reason not to return to your store, it's misled stock levels. While it's well know that Gen Z are a digital-first demographic, it has been proven they prefer physical shopping. According to a study from RIS and Tata Consulting, 73% of Gen Z consumers use their smartphones to check if a product is in stock before visiting a store. If they make the effort to visit that store on that knowledge to find the item they want is not there, they're going to be disappointed. Utilise data and machine learning to ensure your stock levels are as optimised and as accurate as possible.

18. Offer free Wi-Fi

If there's anything consumers enjoy it's free Wi-Fi, and so you would do well to make your physical space a hub that embraces that, and allows consumers to come in and use the internet at their leisure. In fact, according to a study from Euclid, 53% of Gen Z consumers and 41% of Millennial consumers admit to visiting a store because it offers free Wi-Fi. Equally, if customers have to enter their email address to access the service then you're capturing additional valuable data.

19. Make it experiential
There's a lot to be said when it comes to creating an experience, and making sure a visit to a physical retail space is experiential for a consumer. If you can get it right, however, it's well worth doing. Plus, if the experience is something they can't get online, then it encourages the customer to visit the store. Topshop is one brand known for hosting a memorable experience, from its VR waterslide experience last summer to its Stranger Things performances over the Halloween period.

20. Shop windows count

Perhaps one of the earliest iterations of retail marketing, shop window displays have had a part to play since the very first shop openings. That said, they're as relevant today as ever and, with advances in new technologies and the fact that displays can be both moving (something that is said to increase sales by over 300% (Popai)), interactive and personalised, your shop window is a vital part of drawing people into your store.

21. Show your support

From sustainability to human rights advocacy, consumers want brands to have an input and voice on the issues that matter to them. With that in mind, brands should be using their physical spaces as a means to connect to that part of the consumer conversation. Take H&M and Zara, for example, who have both introduced in-store recycling initiatives for consumers with unwanted clothes. The presence of these schemes can be enough to bring people through the doors, which hopefully translates into sales.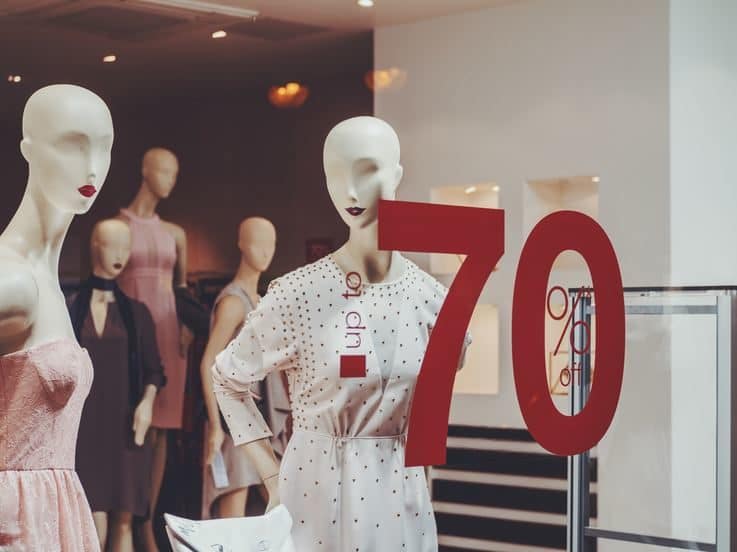 22. Offer mobile payments
By this we mean the ability for staff to take payments anywhere in the store. Today's advancements in financial tech means that it's now as easy for staff to take a customer payment from an iPad as it is a till. This means that rather than investing heavily in fixed till points, retailers can maximise their store ROI by arming its staff with the tech to take payments on the shop floor. As an added bonus, this can free up more shop floor space for better design and experience, as well as make the customer check-out experience faster and more pleasant.

23. Let consumers order ahead

As we've already discussed in this list, physical stores shouldn't be physical and nothing else. Rather, they should be part of an omnichannel strategy. One way to practice this is through letting consumers order ahead. Starbucks is a notable example of this being put into practice, allowing consumers to place orders, skip the queue and earn rewards in the process. Click-and-collect is another good way to leverage your store investment for greater returns.

24. Invest in pop-ups

If you're a retailer that wants to branch out to a new consumer or wants to launch a new line of products, or perhaps an online retailer that wants to expand into physical retail altogether, pop-up shops are an effective way to not just test the waters but bring added return to your permanent space. According to EE's Britain's Pop-up Retail Economy report, the pop-up industry in the UK is worth more than £2 billion, with 44% of consumers saying they've visited a pop-up in the year leading up to the survey.

25. Offer try before you buy

Another way to ensure consumers are getting the most out of not just your brand but your products is to ensure you're offering try-before-you-buy. John Lewis is one brand tapping into this thinking and, back in September, opened The Residence. Offering customers the chance to stay overnight, as well as host private dining events, it gave them the chance to try the entire John Lewis range in a somewhat natural setting. And, for those that didn't want to stay the night, the space was open daily to get hands-on with the products.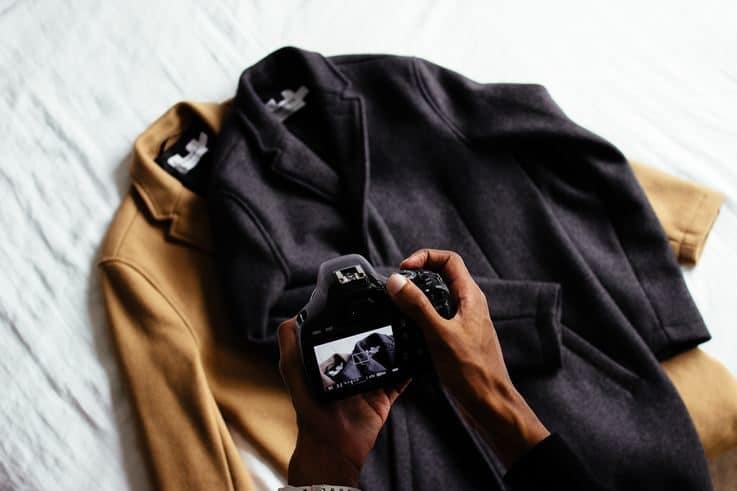 26. Choose services over stock

While it might seem a surprising statement on the surface, a physical retail space doesn't have to stock any product and can instead focus on services. Late last year, Nordstrom opened a new store concept entitled Nordstrom Local. Carrying absolutely no merchandise at all, it was focused on offering services, including curbside pick-ups for online orders, a tailoring service and even a nail salon and bar. Think what services your retail space could offer outside of just selling product.

27. Embrace SEO

As well as social media, another way to increase the traffic in your physical store online is through the optimisation of localised SEO. With so many consumers researching before they visit, it's vital that retailers are including not just key phrases about their brand, but localised key phrases too. It only takes a minimal investment of time, but can pay off by alerting potential customers to your store's presence.

28. Location matters

Perhaps a more obvious point on the list but still incredibly valid – location is pivotal. Especially if you don't yet have a physical space and are looking to venture into pop-up retail. Rather than just ensuring you have enough space to best display your products, think foot-traffic, community support potential, accessibility by public transport and whether consumers have access to Wi-Fi inside. Leveraging location in the right way can make your store investment much more valuable – for example a main shopping street may have high rent, but the street just off it could be lower but with the same customer catchment area.

29. Create a space for reviews

If there's anything a physical retailer should be doing regularly it's finding out how they're being perceived and talked about online by their consumers. As of last year, according to a study by BrightLocal, 97% of consumers read online reviews for local businesses in 2017 and 85% of consumers say they trust online reviews as much as a personal recommendation. With that in mind, physical retailers would do well to not just create a space to facilitate public reviews, but monitor them and adapt accordingly. If you get your physical store experience right, then you should be generating positive reviews, which can then bring others to the store.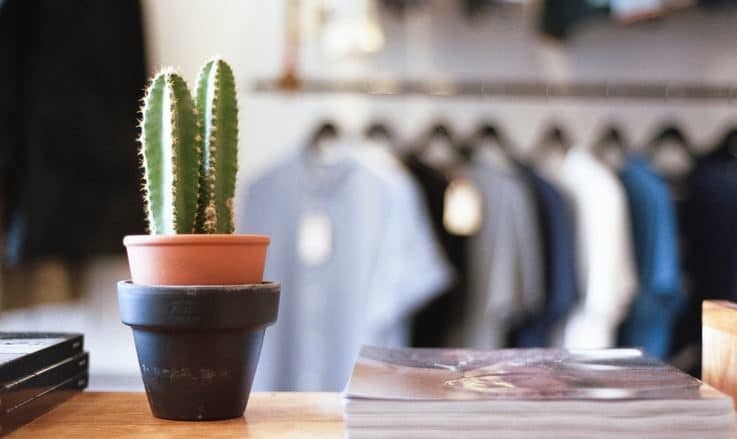 30. Collaborate

Another fantastic way in which you can generate buzz around your physical offering and potentially open-up your brand to a new audience is through collaboration. Calvin Klein is one brand that's recently enlisted this thinking, and collaborated with renowned contemporary artist Sterling Ruby to create both a new interior installation for the brand's New York flagship, as well as its space within department store Selfridges. Collaborations can help you appeal to a wider audience base, which can bring more people into your store.

31. Use your store as a hub for distribution

In 2016, Argos announced that it would be developing its strategic capabilities as part of a reinvention for the brand. As part of that reinvention, Argos trialled regional hubs to enable faster fulfilment in the area of home delivery, click and collect and same day fulfilment. Think how your space can follow the same thinking, and become a standalone hub for distribution for both your products and third-party products too. By using the store in this way you can save on the cost of additional distribution space.