Brand Focus
32 retail facts about Nike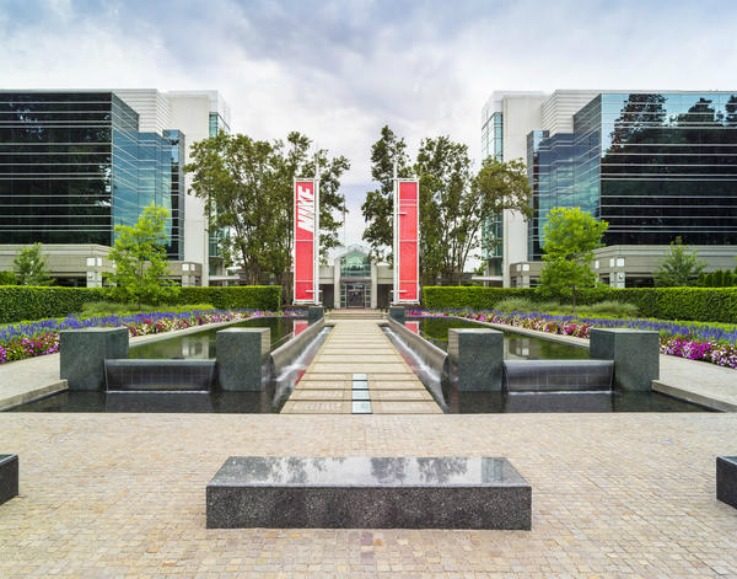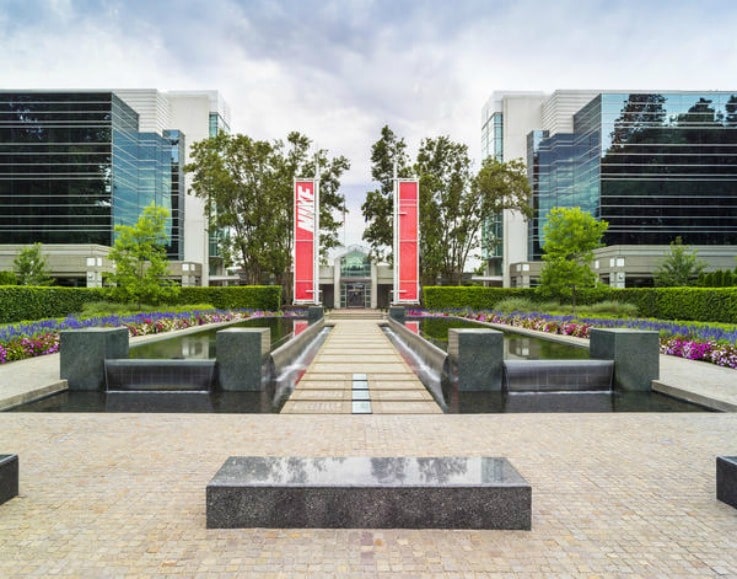 Think Nike, think trainers. No wonder then that the company is the biggest seller of sports shoes in the world and one of the most valuable sports brands overall. After more than 50 years in the business, Nike has become intrinsically linked with the sports industry and many of the biggest names within it.
Nike didn't make it big without selling a lot of shoes though. Over the years it has refined its retail offering, both in terms of stores and products, in order to do just that. And now it is leading the way on a new phase of customer experience, particularly in-store.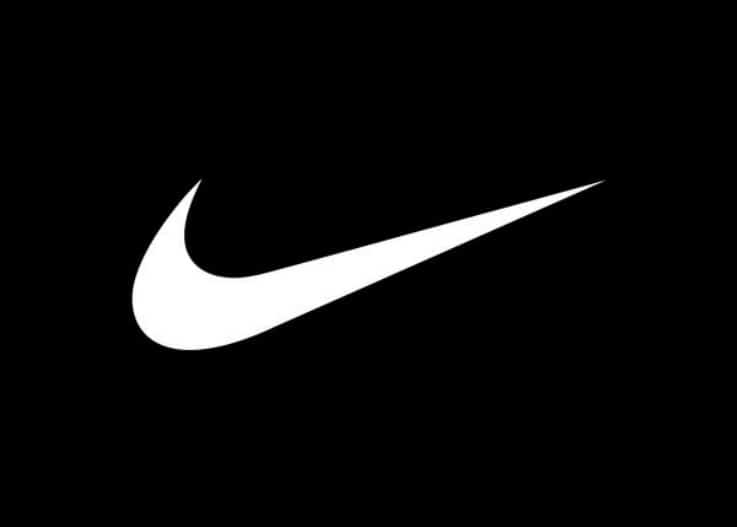 Here are 32 things you may not have known about Nike's retail activities:
1. Nike spent just $35 on the design of its famous 'swoosh' logo.
2. The company opened its first ever retail store in Santa Monica, California in 1966, under its original name of Blue Ribbon Sports.
3. As of May 2017, Nike had 985 brand stores worldwide. This was an increase from 919 the previous year.
4. The biggest Nike store worldwide is the five-storey, 55,000-square-foot Nike Soho flagship. Opened in November 2016, the store blends interaction, personalisation and digital to create the ultimate customer experience.
5. In 2015 Nike announced aspirations to grow its revenue to $50 billion by 2020. The company was already worth $30 billion at that point.
6. Nike expects 80% of that growth to come from 12 key cities (and their corresponding countries) – New York, London, Shanghai, Beijing, Los Angeles, Tokyo, Paris, Berlin, Mexico City, Barcelona, Seoul, and Milan.
7. Nike reported $34.4 billion revenues for the fiscal year 2017. International and direct-to-consumer were the big drivers of growth.
8. Around 75% of Nike's revenue comes from its wholesale business. But direct-to-consumer grew by 18% in the fiscal year 2017.
9. Nike has a new New York HQ which spans 6-floors and 150,000 square feet of space. The building is home to 1,000 employees and features a full-size indoor basketball court, as well as roof-top terrace and swoosh shaped garden.
10. Earlier this year Nike launched the Consumer Direct Offense – its new company position aimed at getting closer to, and serving customers better. It is built on the Triple Double strategy: 2X Innovation, 2X Speed and 2X Direct connections with consumers.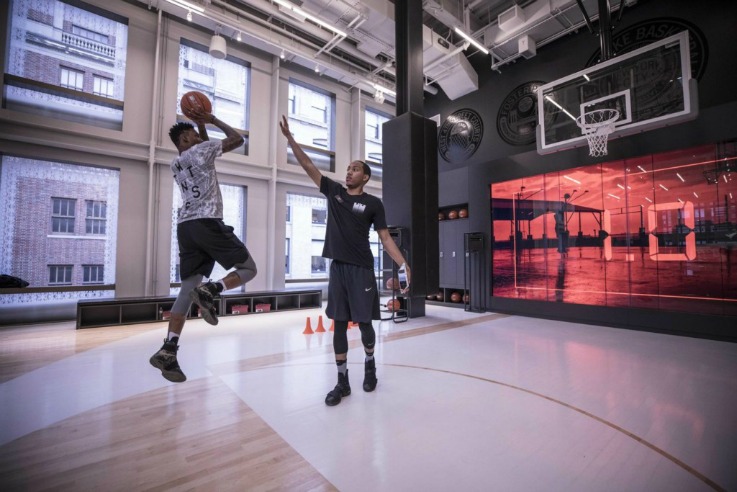 11. To aid its growth Nike has created the new Nike Direct division, which combines Nike's e-commerce, direct-to-consumer and digital Nike+ products.
12. In another landmark development for 2017, Nike agreed to sell its products directly through Amazon for the first time.
13. In April Nike announced a new pricing strategy, allowing brick-and-mortar retailers to advertise 25% discounts on its products the whole year round.
14. Since 1981 Nike has operated the 'EKIN' (Nike spelt backwards) programme of brand advocates and product experts who help stores to buy into the brand. Phil Knight, Nike's co-founder, was the first EKIN.
15. Nike's heritage is so important to the company that many senior execs double as 'corporate storytellers' to explain it to staff – from the top of the chain to those working the shop floor.
16. There are over 73,000 Nike employees
17. The Nike Community Store Program has seven Community Store locations across America in 2016, all of which offer $40,000 dollars in grants to local non-profit groups each year. The spaces aim to work with the community as much as possible, including employing over 80% local people.
18. Since 1980 Nike has operated the Nike Sport Research Lab. The facility helps the company analyse athletes' performance and uses that information to inform product development.
19. At one point Nike was exploring as many as 350 R&D ideas each year. In order to better assess which ideas to work on the company uses the Edit and Amplify mantra. This edits out the weaker ideas and amplifies the strong.
20. Driving this innovative culture is the Nike Innovation Kitchen, a design think tank in the heart of the company's headquarters. This restricted area is even off-limits to most employees. Products to have come out of the Kitchen include the self-lacing Hyperadapt 1.0 shoes.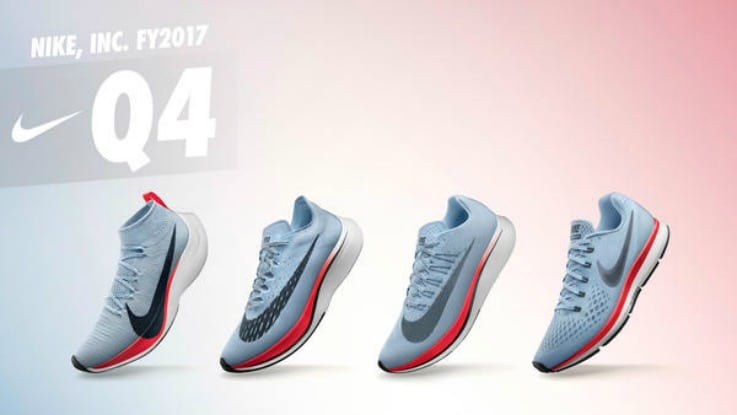 21. As of 2015 Nike had 5060 granted patents and counting. That's more than the likes of Ford.
22. As of November 2016, 71% of Nike shoes contained recycled material from the brand's own manufacturing process. Known as Nike Grind, the material is made up of recycled shoes, plastic bottles and manufacturing offcuts. It is also used to make running tracks, gyms, playgrounds and more.
23. Nike collects more than 5 million old shoes each year to use in the creation of Nike Grind through its Reuse-A-Shoes programme. To date more than 28 million shoes have been collected and recycled through the scheme.
24. Nike has partnered with Instagram to sell directly to customers through the photo-focused social media site.
25. Since 2015 Nike's online sales have doubled to over $2 billion. E-commerce is a major part of its future growth strategy.
26. Nike has a members-only app called SNKRS, which lets super-fans stay up-to-date on when new collections and exclusive products are available, buy shoes, take part in competitions and stay in the know about their favourite products. The company has recently experimented with AR and location-based tech to allow users to unlock the chance to buy exclusive products.
27. Nike's shoe collaborations are famed. The company has embarked on hundreds over the course of its life, including working with Supreme, Junya Watanabe, Stüssy, Jun Takahasi and Riccardo Tisci.
28. Perhaps the most famous Nike range though is the Air Jordans trainers, which are endorsed by former professional basketball player Michael Jordan. The range made $130 million in its debut year (1985) alone. Today the trainers come under the Nike Jordan brand, which includes other products bearing the Jordan name.
29. Nike is also the parent company of the popular Converse and Hurley brands.
30. Nike stores around the world act as the starting point for Nike+ Run Club events, which invite customers to join other Nike fans on a run around their city. Led by coaches and supported by the free Nike+ Run Club app, those taking part in runs can even use in-store lockers to store their belongings while they're pounding the pavement.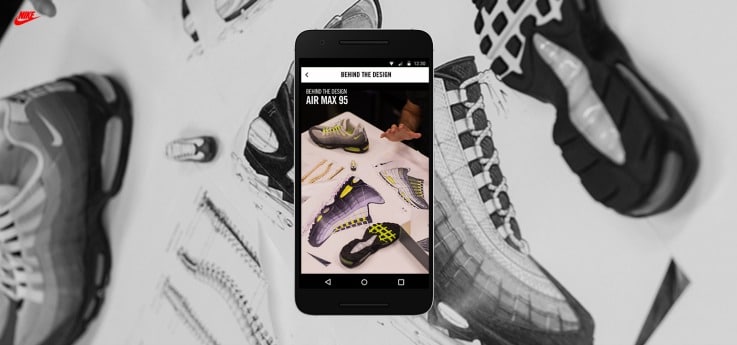 31. Customers can increasingly try products before they buy. Rather than just trying on a pair of shoes in the store, Nike has enabled customers to take certain ranges and new launches out for a real test drive on a real-world run. Even online shoppers can get in on the action with a returns policy that allows refunds within a month, even if they've been used.
32. Nike has also dabbled in the world of personal styling with its Nike Performance Stylist service. Customers can book a free 60-minute session with a stylist to help them find the right looks for them. Although not a permanent offering, the service makes regular appearances in Nike stores.
What can you learn from the Nike approach? Innovation and continuous improvement have helped make the company what it is today. There's also a strong sense of self about the brand, which all employees are encouraged to buy into and feel empowered by.
While its growth aspirations are ambitious, Nike has realised the value in doubling-down on what its customers want, of improving its service to them and becoming a trusted partner is the best way to achieve that. Food for thought for all companies.
Image credits: Nike
Want insider insights on the latest retail trends? Get in touch to book one of our New York retail safaris and find out how to boost your business.