Tech
8 of the best new tech developments in retail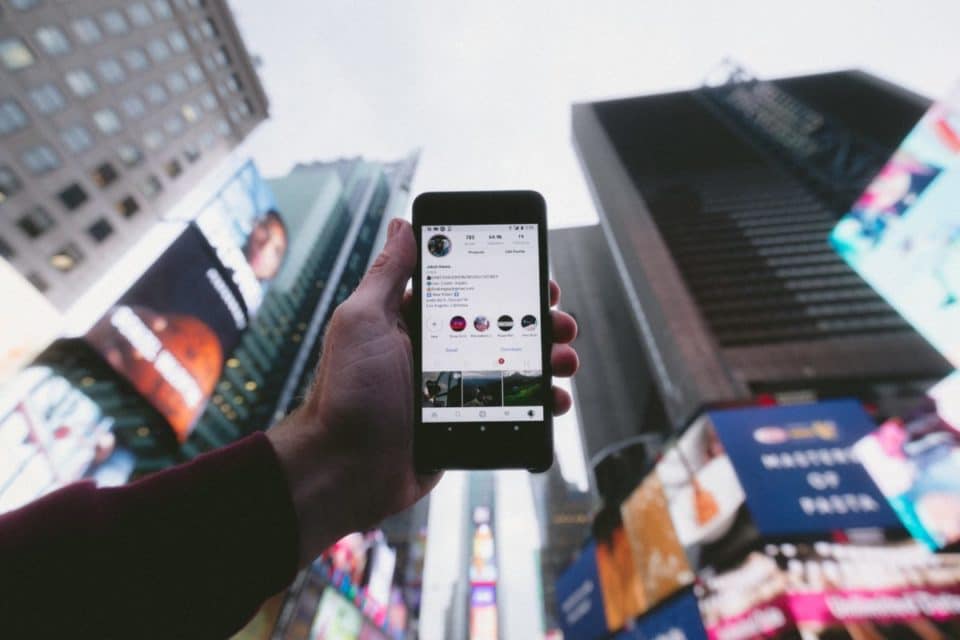 Another day, another tech development. That's the way it seems sometimes at least. When there's this much going on, you need someone to sort the wheat from the chaff. Look no further – the eight retail tech developments below are all must-knows.
AI that predicts if you'll return an item before you buy
What is it?
Researchers from Indian ecommerce site Myntra Designs have developed an AI tool that can predict if a customer will return an item before they even hit buy. Reportedly it is 83% accurate in its predictions with tell-tale signs of returns including carts filled with lots of items, older inventory and similar products (eg different colours or sizes).
Why you need to know
Its widely acknowledged that the returns culture is causing big problems for retailers. The ability to know in advance what might be sent back is therefore incredibly valuable. It gives the retailer an opportunity to step in and try to tweak the transaction to prevent a return. Myntra highlights offering a one-off discount on the understanding that there are no free returns if it's taken.
It also highlights where holes are in the online experience – if a customer has multiple sizes in their bag then clearly there might be a problem with your sizing information, for example. Although the tool is only being used by Myntra at present, the research has been made available to others which means we may see the tech coming to other retailers in the future.
Shiseido's IoT skincare range
What is it?
Japanese beauty brand Shiseido has launched Optune, an AR and AI powered skincare system, that combines an app with a physical smart dispenser. Customers use the app twice-a-day to take a photo pf their face. The image is analysed by AI and the results are sent to the Optune device which dispenses a custom serum and moisturiser cocktail based on what your skin needs. Customers pay 10,000 yen a year for the service.
Why you need to know
This is a great example of how tech is enabling personalisation. Shiseido reports that the app can identify 80,000 skincare patterns based on skin condition, living environment and weather. The device can combine ingredients in 1,000 different ways in response to this.
Customers are increasingly looking for products that work for their individual needs, rather than a one-size-fits-all formulation. Those needs may change from day-to-day based on their lifestyle and habits. Optune is able to adapt to those changing needs seamlessly.
The customer feels the brand understand them better which strengthens the relationship. At the same time, Shiseido is learning a huge amount about different skincare types and concerns, which it can use to improve its offering.
7-Eleven's deliver-anywhere service
What is it?
7-Eleven has come up with a new out-of-the-home delivery service that lets customers order products to wherever they are. The company has marked thousands of locations as 7NOW Pins. The 7NOW app can be used to request delivery to these places, which include parks, beaches, sports fields and more. The service has no minimum order and is available 24/7, although there is a charge for the privilege.
Why you need to know
7-Eleven has always been built on convenience. This new service is an extension of that brand ethos. The shift towards an on-demand world means customers are increasingly looking for products and services to come to them. While this is well established within our homes and businesses (from ecommerce to the likes of Uber and Deliveroo), we also spend time in places without traditional addresses.
It's these locations that 7NOW is targeting. When a customer places an order it is sent a nearby 7-Eleven store. A courier then picks it and brings it to the customer's location within 30 minutes or less.
It's a way for 7-Eleven to keep the shopper with them. When we're out and having fun, we don't want to walk a long way to grab supplies. Rather than losing out to another company who may be closer, 7-Eleven is offering a convenient solution to the customer. Expect to see this sort of flexibility around location and delivery to grow.
The AI-designed dress
What is it?
New clothing company Glitch is offering dresses designed by AI. Its first piece is the wardrobe staple 'little black dress'. The company crated the design by training a Generative Adversarial Network to create something new by showing it thousands of other dress images. A human designer then took that idea and made the dress from it.
Why you need to know
We've seen AI make an impact in all sorts of places. Now it's coming to clothing design. Glitch came about through the How to Generate (Almost) Anything initiative at MIT. Co-creators Pinar Yanardag and Emily Salvador wanted to help inspire women to get into AI.
The project raises some interesting questions about the nature of design. At present, the little black dress design still required human input to make it a workable reality. While the AI might be able to generate a huge number of original designs faster than a person, there's an argument that it doesn't have the taste that a human designer has. Equally though, the AI could be said to be more creative because it's not held back by notions of what works and doesn't. It's likely that we'll see AI have more of a helping hand in design in the future – one way or another.
ASOS' AR catwalk
What is it?
Ecommerce fashion brand ASOS has launched an AR virtual catwalk as part of its iOS app. Customers who view one of the enabled products can click the AR button, point their device at a flat service and see a model wearing the item appear. The tech was created together with HoloMe.
Why you need to know?
ASOS has previously announced that it was cracking down on serial returners. Customers who buy and returns lots of items are a clear issue for the platform with deliveries and returns costing it big. Tech like this could be one way to counter this. If customers can see what a product 'looks' like in almost real-life then they might have a better idea of whether they actually want to buy it.
The tech could also be used by others to make the fashion buying experience more immersive. Why just watch a fashion show when you could see it in AR? This type of tech has the ability to bring customers a lot closer to brands, which can foster greater connections and excitement over collections.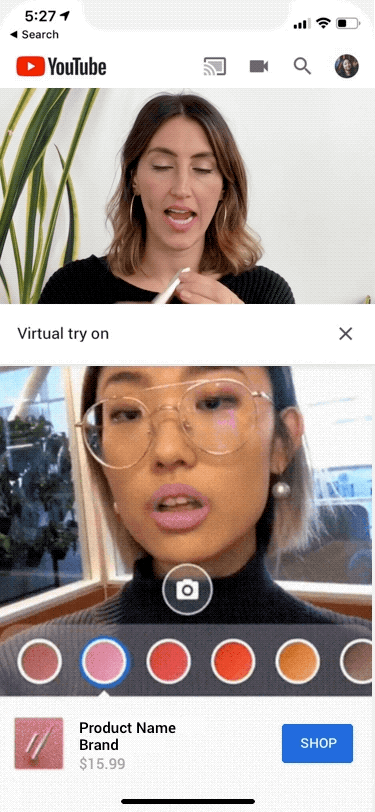 Beauty's AR videos
What is it?
Google has launched AR Beauty Try-On which lets viewers try on products while watching YouTube review videos and tutorials about them. MAC is one of the first brands to use the technology. Meanwhile, L'Oreal's Modiface is providing Amazon with AR tech for virtually trying on lipsticks.
Why you need to know
This is a natural development if you think about it. One of the most difficult things about buying beauty products online is knowing how they will look on. Will they suit you? All the swatches and videos and images in the world don't help when the actual product often comes up looking very different on an individual.
Lots of brands have already turned to AR to try and solve the issue by letting customers virtually try before they buy. That Amazon would be interested in this is no surprise given that it doesn't have physical stores to direct people to. Rather than losing the sale to the actual brand, it will be hoping that AR try-on keeps customers on its platform.
The Google video tie-up seems even more obvious. Thousands of people use YouTube videos as a source of inspiration, tips and information. It makes perfect sense to be able to watch a review of a product and then virtually try it on yourself. It's a great example of adding value to the customer experience.
Amazon's delivery-training virtual neighbourhood
What is it?
In the development of its automated delivery robot Scout, Amazon has revealed that it created a virtual copy of a real-life neighbourhood in Seattle. Amazon used information gathered by cameras, lasers and aircraft to recreate its digital version in minute detail. It then ran multiple simulations of the Scout robots testing them in all sorts of different conditions.
Why you need to know
This was actually developed a while ago, but it's worth highlighting because of what it represents. Amazon has said that creating digital landscapes means it can thoroughly test the robots' performance in a new environment before the service goes live. It's a way to try and reduce potential problems in advance and to make the service as smooth as possible.
Digital environments like this could be used in any number of retail applications. If you're considering new store designs, you could learn a lot by creating a computer model and seeing how 'customers' navigate. You could virtually test out new locations before you decide on one. You could identify holes in warehouse operations by running virtual tests.
With our tolerance for moments of friction decreasing, getting things right from the start is becoming more and more important. Virtual testing can help to identify pitfalls before they become a customer turnoff. It can also help companies like Amazon move into new service offerings that work better out of the box.
Facebook's cryptocurrency
What is it?
Facebook is launching its own cryptocurrency. Libra is one of the company's efforts to move into digital payments. It has recruited 28 different partners, including Mastercard, PayPal and Uber, to form Libra Association which will oversee the new digital currency. A Facebook subsidiary called Calibra will provide the digital wallet to spend and store Libra. It's all expected to go live in 2020.
Why you need to know
How big an impact Libra will actually have is unknown, but it's worth considering the massive reach of Facebook. Millions of people have its app on their phone, and just as many use its other services like Instagram, Messenger and WhatsApp. That makes for a big potential customer base.
Customers like convenience. If they're already using WhatsApp on a daily basis then the ability to send and receive money through it is a useful next step. If they're shopping on Instagram would a digital wallet make that faster and easier? Facebook is already one of the dominant players in the ads market. Its own cryptocurrency could see it gaining a bigger percentage of transactions as well.
Privacy has already been flagged as a major concern given Facebook's track record. Customers may not trust its attempt at digital currency. But it's worth being aware of Libra because it might just be a new competitor in the digital transaction arena.
Want to know what the future of retail holds? Book an Insider trends workshop and let us help you identify what your business needs to thrive.