Tech
8 top new retail tech developments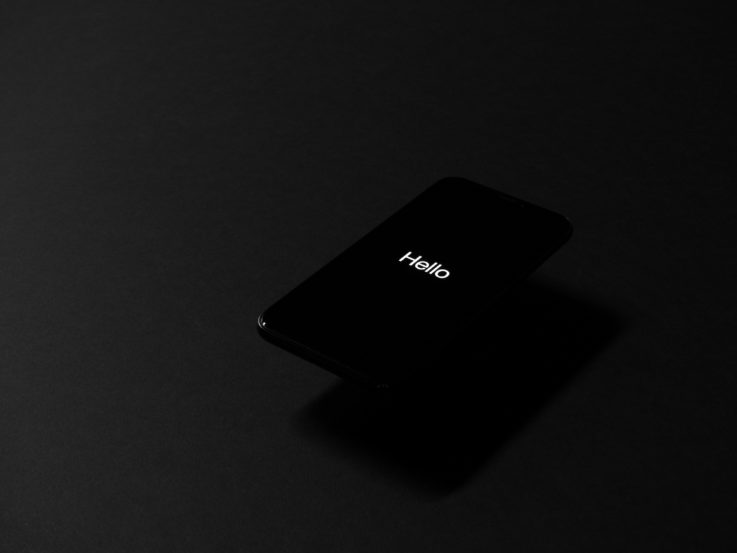 It's that time again when we take a look through all of the best new retail tech developments out there. From adopting new ways to design products to new ways to gain customer feedback, to AR, AI and robots, this isn't some unrealistic vision of retail's future. This is the future happening now, so make sure you don't miss a thing.
Alepa's Facebook chatbot grocery request service
What is it?
Finnish corner shop chain Alepa has created a chatbot within Facebook Messenger that lets customers request products they'd like to see in store.
Customers can search for any products they want within the chatbot which are checked again the entire range of Alepa parent company HOK-Elanto. Identified products, or substitutes, are then sent to the customers' local store within two days.
Why you need to know
We love this. Convenience stores have a finite amount of shelf space, so asking customers want they want to see if a great way of making the most of it. It's also helping the individual stores to stand out from one another as each assortment is slightly different as it's based on local customers' wishes.
As a result, every store can better meet the wants and needs of the unique community that it serves. The requested products are added to a special prominent shelf in the store so that every visitor knows that they're personal requests. The tech also means Alepa can be truly 'convenient' by constantly updating its offering in line with changing customer behaviour.
Alepa says that nine out of 10 customers say that the service is beneficial to them with more than 150,000 product requests received so far. We'd love to see more retailers making use of chatbots and other tech to find out what customers want from their local store – and responding to them.
Amazon's business Dash Smart Shelf
What is it?
Amazon has launched a new Dash Smart Shelf that can automatically reorder business supplies when they run low. It uses a built-in scale to determine when something needs to be reordered based on weight.
The shelf comes in three sizes and is one inch tall so can be used for everything from paper cups to paper to toilet roll and more. Users have the option of placing an automatic order once the weight drops below a certain figure or can notify someone to place an order.
Why you need to know
Amazon may have got ride of the Dash service for the average home consumer, but it clearly still sees mileage in the idea of automatic reordering. The average office seems like a suitable environment given that there are usually multiple people using the various items, but not necessarily keeping track of what's running low.
There's no doubt that Amazon will also benefit from understanding more about businesses' usage of various products. Let us also not forget that weight sensors play a role in Amazon's Go grocery stores, so it's not the company's only foray into the tech.
At the moment the system is being piloted with select companies but expect to see Amazon rolling it out more widely.
Timpson's feedback QR codes
What is it?
Timpson has deployed QR codes in its stores to increase customer feedback. The codes are located at point of sale and means customers can share reviews immediately with the brand. The initiative was suggested by a Timpson employee.
Why you need to know
This is a neat example of tech improving customer and brand interaction. It seems to be working as well as Timpson reports that customer reviews have doubled since it was implemented. This may also be down to the fact that the scheme makes leaving a review front-of-mind for customers by enabling them to do it then and there, rather than waiting until they get home.
On the other side, Timpson's benefits by being able to act on issues immediately. Once a review is left it's emailed to the store's area team to be assessed and action taken as necessary. Staff and stores can see how they rank against the rest of the business, which helps to push standards up widely.
All retailers can benefit from seeing the opportunity to implement tech at a useful level in their stores ala Timpson.
eyecandylab/Adidas AR experience
What is it?
Adidas teamed up with AR video experts eyecandylab on a new project at its Champs Elysees store. Using the specially developed For The Oceans app, customers get to explore an AR ocean world that sees them surrounded by plastic waste (and a giant whale). They're encouraged to collect the plastic to see it turned into thread and transformed into an Adidas shoe.
Why you need to know
We love this application of tech to add another dimension to brand storytelling. The experience is designed specifically to work with the in-store sustainability area with customers able to access it by holding their smartphone up to a screen.
From Adidas' perspective, it helps to convey the technical developments that the brand has come up with when it comes to sustainable materials in a much more immersive way. Rather than just telling customers something, they allow them to experience it for themselves. Expect to see more immersive retail experiences like this in the future.
Tommy Hilfiger's move to 3D design
What is it?
Tommy Hilfiger has announced that it's incorporating 3D design tech into all of its global apparel design teams. The spring 2022 collections are to be the first to be fully designed using the 3D tech.
Why you need to know
This is a very strong indicator that 3D design tech is going mainstream in fashion. Tommy Hilfiger has been working in this area for a while having established tech incubator STITCH to focus on digitising its design processes. We doubt this will be the last brand we hear of doing the same thing as 3D design for apparel offers multiple benefits. It's likely that it may well replace product photography for ecommerce making it faster and cheaper to add new content. The tech can also help the design teams identify how a piece will look and move without the need to physically make a sample, which will speed up time to market.
Weekday to move to size-free jeans in 2020
What is it?
H&M is partnering with customised denim experts unspun to pilot 'size-free' jeans under the Weekday banner. Rather than buying jeans off the rails, customers will have a body scan to have their jeans custom-made to their measurements. They will also have the option to personalise their designs with a choice of trim, pockets and stitching. The design will then be sent to a local partner factory to be made and shipped out in about 10 days.
Why you need to know
The project has been in testing since last year and is now to be rolled out into an actual store for 2020. If it goes well it could become a standard feature of Weekday stores.
What's more though, this could be the future of how we shop for denim. With sizing and fit major challenges for many jeans shoppers, the ability to ignore labels and have something made to fit them exactly is an attractive one. There are still challenges to be ironed out – including how to maintain the distinctive Weekday style across any size – but this is definitely one to watch.
Decathlon's in-store robots
What is it?
Decathlon has rolled out a series of Tally robots in its new San Francisco store. The robot is able to count inventory and provide product information to shoppers. It can also gather data on customers and create them a personal profile based on how often they visit and what they buy.
Why you need to know
Decathlon claims that the robot gives the brand ecommerce-style insights in the store itself by giving it information on item popularity at certain times or locations within the store. This can help identify trends and customer preferences.
In order to alleviate any concerns over privacy, the customer profile is opt-in but those who do can get a more personalised level of marketing. While the robots might look a bit silly, Decathlon's approach is a great example of how they can be used to add a new data-driven level to in-store businesses, while letting staff concentrate on human interaction.
Quiz's ecom sizing and personalisation
What is it?
Fast fashion retailer Quiz has partnered with TrueFit to add the True Confidence solution to its website. The system uses data from Quiz itself, and anonymous shoppers, to provide personalised size recommendations based on a customer's unique body shape.
Why you need to know
Returns continue to be a challenge for many online retailers, especially within the fashion industry. While better product photography, size charts and videos all help customers to get an idea of what an item might look like, the reality is still often very different.
This is added to by the fact that sizing is inconsistent between retailers, and either within a single brand's own product ranges. This means it's difficult for customers to know what is the best option for them.
The True Confidence solution helps shoppers to find products in the right size for them with the type of fit they want (eg tighter or looser). We expect to see more retailers using this type of personalisation to help customers get things right the first time – whether that's making size recommendations based on data or curating reviews from customers like them.
Find out how we can help you identify and discover the breakout trends in offline and online retail that will put you years ahead of your competition. Get in touch here.