Brand Focus
A store in every state: inside Target's retail strategy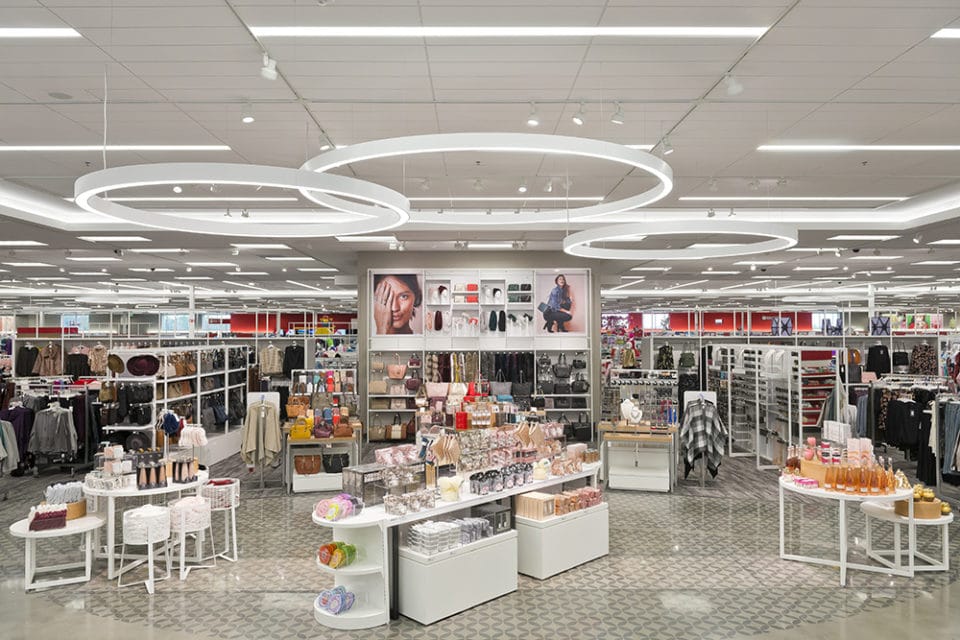 As of this year Target will officially have at least one store in all 50 US states. You could ask what's taken so long, but still it's an impressive feat for the big box name. Especially at a time when news reports still talk of the downfall of physical retail.
The company is also celebrating some strong quarterly results. Store traffic was up 3.7 percent, the highest increase in a decade, and sales were up 3.5 percent at $16.6 billion. Stores that had been open at least a year were reported to have increased sales by 6.5 percent. Online sales were also up 41 percent. Overall Target reported profits of $799 million.
When sharing the results chairman and CEO Brian Cornell said, "our stores are the center of our strategy and they are at the center of our success right now." Target clearly does not think that stepping away from physical retail is the future. It sees its stores as valuable assets for delivering better services and experiences to customers – including its online ones.
So how exactly is it doing that? What's driven its amazing recent figures? Where is Target putting its faith for the future? Let's take an Insider look at the most interesting recent initiatives the company has come up with: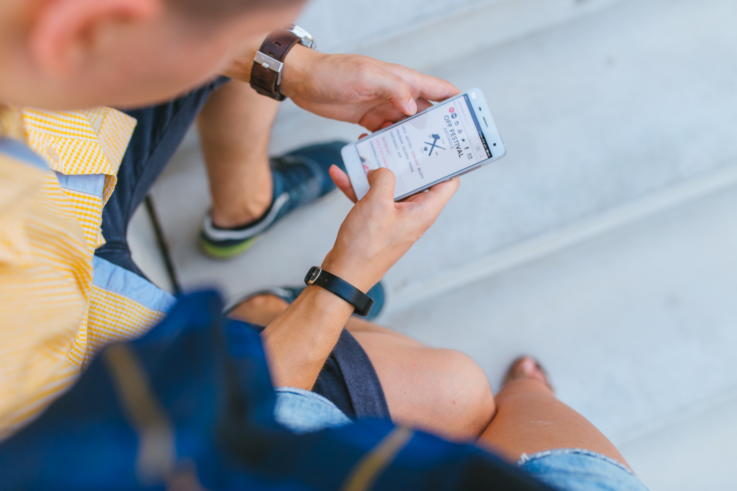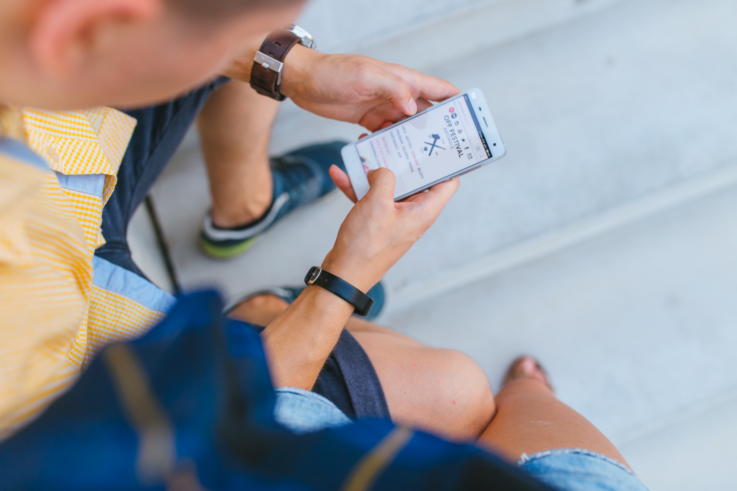 The secret superfan app
There's an app for everything these days. Including being a fan of Target. Launched in 2016, the Studio Connect app connects Target with a carefully selected audience of around 600 shoppers. The company's designers can pose questions, share images of designs and run activities for feedback and input.
Why it works
For a start it shows how any brand can have fans. Target may not be some super-cool influencer-hyped name, but millions of people visit it every week. Not all of them are motivated by price. Some buy into Target for the experience or the products or the service. Or a combination of all these things and more.
Target also deliberately keeps the pool of shoppers with access to the app small. You have to be invited to get access and the company finds people to approach via initiatives like receipt surveys. It only wants its most engaged customers to be part of the process. It also controls the make-up of the group to ensure diversity which includes disabilities and families with autistic children as well as different backgrounds, races, religions etc. This means that it's thinking about as much of its wider audience as possible.
Members are encouraged to engage via a points system. They earn them by taking part and can put them towards gift cards and discounts. But they also benefit by being able to have a hand in what Target creates. Which they're ultimately part of the audience for. The app helps to foster a closer relationship between brand and customer. The members feel like Target is actually taking their ideas and needs and concerns onboard. They feel listened to and appreciated.
For Target of course the benefit is early feedback on its ideas. Rather than spending months going in the wrong direction, or creating products no-one wants, its designers can ask customers a question at any time. Or share an image of a design to see what they think. Sometimes customers even do the brand's thinking for it by contributing slogan or clothing ideas, which then go into production. The result is better, more desirable products on Target's shelves.
The full-sized test store
The app isn't the only secret programme Target has. Last year the company built a full-size secret test store in Minneapolis. That's 100,000 square foot of store that customers will never visit, that doesn't sell anything. Instead, Target's execs, partners, designers and such use the space to try out new store designs, visual merchandising ideas, product arrays and more.
Why it works
It shows how seriously Target is taking its physical stores. It's not enough just to have them, it wants them to work as hard as possible. And that means testing out scenarios before they get rolled out across the wider chain.
It is a massive investment – there's not many retailers who would run a space of that size just for testing – but it also makes a lot of sense. One element of product design that's tough to visualise is how the thing will actually look on the shelf. With this test store Target can do just that. It can help to guide designers on everything from size and shape to colour.
It can see how the product sits next to others and which combinations work best. It can experiment with visual merchandising and signage. It can walk the aisles like a customer and think about what doesn't work. And anything that needs changing can be changed at this point before the product hits its stores everywhere else.
Once the product does get to its destination Target can arm its stores with the information on how to display it, not just images of the how the layout should look, but also why it's being done in this way. By doing so it is giving each product the best possible chance to succeed.
Even brand-new product ranges and verticals could be tested in the space to gauge their merits. Or pilot programmes. Or even when deciding which products should get the premium spots in the stores. All of it can be trialled and debated and tweaked in private. The test store allows Target to challenge its own thinking on things. It means people from different parts of the business can see how their bit feeds into how the products get to customers and to improve them.
The minimalist design range
This year Target went big on in-house product design with the new Made by Design range. The 750-strong range of household products aims to combine high quality but simplistic design with affordability.
Why it works
It's one indication of how Target is repositioning itself in the retail market. It wants to have products that customers can't get anywhere else. And it wants those products to be covetable in terms of their design, but at Target prices. Basically, to create something you just can't pass up.
Target actually has a long history in product design but Made By Design is a major step-up. It's a statement by the company. It is about giving Target a USP, while ensuring that it doesn't lose customers to other retailers because it doesn't have what they want.
The products are largely pitched at millennials and Gen Z who are the most likely groups of customers to be at a stage in life where they might be looking to buy homewares (going to uni, moving out, getting married, buying a house, having a baby) but don't have a lot of budget. They're also design-conscious thanks to social media, Instagram and the like.
When creating the designs Target went the extra mile. It used the Studio Connect app to get close to customers and even went into real-life homes and checked out their kitchen cupboards. It means the resulting products have lots of little touches, like material choices or the ability to stack, that make customers' lives better.
The reality is that customers may never realise all the effort that Target went to to create Made by Design. But they will hopefully appreciate the products themselves. They may feel that Target is a brand that really understands what they're about and what they want. And that might be enough to keep them coming back. It also gives Target a competitive edge over its rivals.
The retail incubators
Target is betting big on start-ups and entrepreneurs to help it overcome the challenges of future retail. It now operates a total of four incubators each focused on a different part of the industry. There's the tech accelerator programme in India, the long-running Target Techstars incubator and the beauty-focused Target Takeoff programme. Its latest incubator is all about Gen Z, specifically companies founded by entrepreneurs aged 18-24.
Why it works
Target is well aware that Amazon is one of its biggest challenges. It also recognises that its roots are in physical retail and Amazon's are in digital. To paraphrase a Batman movie, Amazon was born in tech, Target merely adopted it.
This means it has some catching up to do in terms of mindset and capability. By creating incubators and accelerator programmes Target gives itself room to take more risks and to be more innovative without putting itself too much on the line. The company doesn't take equity in the chosen start-ups off-the-bat but may choose to with certain companies depending on results.
For Target, these programmes bring a much-needed boost of new thinking. They say two heads are better than one. In Target's case it is hoping that the many heads of its partner companies will give rise to fresh and valuable ideas. Perhaps ideas that Target would never have come to otherwise.
The company can trial these concepts across its network to see which ideas are worth implementing and which aren't. It also lets Target work on lots of different ideas at the same time without stretching the resources of a single in-house team.
It's also a way to plug the talent gap. With tech and innovation, a focus for more and more companies, plus the rise of huge forces like Amazon, Google and Facebook it can be hard for companies to recruit and retain the required talent. People with the necessary skills have far more choice about where they work. Many may choose the wide-scope of Amazon over the less sexy Target. The incubator programmes ensure the company stays in the tech game.
The fast-slow store design
As mentioned before Target is putting a lot of effort into the way its stores look. By the end of 2020 the company will have remodelled around two thirds of its 1,800-strong chain of stores. And with good reason as the company reports 2-4 percent increases in sales at remodelled stores.
With some spaces it has tested a different design entirely though, which aims to serve different shopping needs. A year ago, Target's unveiled the first of these new look stores in Richmond Texas.
The space actually has two entrances – on one side customers can wander around homewares, fashion, beauty and more and get inspired. On the other side the store is geared towards convenience. The assortment is mainly grab-and-go groceries, meals and other essentials. There's also self-checkouts, an online order collection point, and even dedicated bays in the car park where customers can have their online orders brought out to the car.
Why it works
There's a lot of talk about fast and slow shopping. We shop fast when we know what we want to buy, and we shop slow when we want to be inspired or as a leisure activity. Target's Richmond store is its first to be built from the ground-up with this in mind. The company plans to role out this two-entrance model to at least 500 more stores.
In some respects, it makes a lot of sense. Our needs as shoppers change from day-to-day. Some days we're in a hurry. Others we're not. How often do you pop into a store to grab something quick to find yourself having to navigate around a huge space, other shoppers and queues to get what you want? Some days you just need to get in and out.
The journey may be less joined up if you actually want things from both parts of the store, but we like that Target has recognised that in today's retail environment the way a store looks and operates doesn't have to stay the same.
The small format store
Another of Target's new store initiatives is the smaller format space. These spaces are located in cities, busy neighbourhood and college campuses in places like New York, Chicago and Boston. It aims to have 130 small stores across the US by the end of 2019.
Why it works
Simply put, these smaller footprint stores bring the Target brand to a new customer base. These are people who don't live near one of its big box stores or aren't enticed to visit one. They're people who live and work in urban areas. They may not even have their own car or transport. These spaces may be their first introduction to Target.
They also let Target explore personalisation. These smaller-format stores, typically 15-40,000 square feet, are the perfect canvas for a more localised service. Each space has a product and service assortment that is tailored to the needs and likes of the local area. This is based on Target's research of the area and customer feedback. A space in a tourist hotspot would have a different range of products to a space on a college campus or one located in a residential area. Even the interior designs are different to make them feel more at home in the local area.
With in-store space at a premium, curating the array of products in each store means Target can maximise the return on investment. It doesn't have to carry anything that won't sell. The company has also thought about the sizes of what it sells with smaller pack sizes of certain products put in the mini stores than its full-size spaces. Again, this is about convenience for customers by ensuring they can easily transport their goods home.
The other way the small spaces benefit Target is by helping it bring its services to profitable urban areas. The stores serve as local click-and-collect points for online orders and could also be used for the roll-out of other Target delivery options and initiatives in the future. Having somewhere nearby where they can conveniently get their purchases may help convince customers to try Target's ecommerce offering.
The ecommerce investments
At the end of last year Target acquired same-day on-demand delivery service Shipt for $550 million. The company focuses on grocery deliveries. Customers have to be a member of Shipt to access the service. Membership costs $99 a year. With it customers can find their nearest Target and place an order for grocery and household essentials. Their chosen shopper will then visit the store, pick the order, pack it and deliver it according to their booked slot. The Shipt app lets its shoppers and the customer communicate in real-time as required.
Target has also doubled-down on other initiatives to support its ecommerce business. It now offers free two-day delivery on hundreds of thousands of items online with a minimum spend on $35. Last year it launched Target Restock, a next-day home delivery option for essential products. It will now extend this to another 30 cities to cover nearly three quarters of the US' population.
For those who prefer to collect their items, Target's Drive Up service will be available at nearly 1,000 stores by the end of the year. Customers can book their collection so that their orders are brought out to their cars. The company is also expanding a service that lets customer shop in-store and then pay a flat fee to have their purchases delivered. It will now be available across New York and via select stores in Boston, Chicago, San Francisco and Washington DC.
Why it works
Not everything is about Amazon, but there's no denying that the ecommerce king has changed customer expectations around delivery. They want things faster, the next or even the same day as ordering, yet they're not keen on paying more for such a service.
When it comes to grocery delivery in particular, Target's offering hasn't been as competitive as some of the others out there. By buying Shipt it can use its acquisition's network of self-employed shoppers to fulfil customer orders quickly – even within one hour.
It's a really step-up for Target in terms of delivery options. It also offers super convenience to its customers. But Shipt doesn't just let Target massively scale up its delivery capabilities. It also gives it access to all of Shipt's know-how, data and analytics. Quite simply, it means that Target can learn how to improve its delivery operations across the whole business. This may end up being even more valuable than its services.
The other delivery and collection options are about customer convenience. Target doesn't want to give its shoppers any reason to hold off clicking the buy button. Or to go elsewhere. By giving customers options for how their purchases get to them Target lets them shop according to their needs that day. Maybe they don't have a car and need their purchases to be taken home. Maybe they want to avoid going into the store to get their items. Maybe they need to know their supply of nappies will be there the next day.
Different circumstances dictate how we shop. Recognising that is one of the most important things for retailers to do. Not only that but Target is bringing its ecommerce and physical businesses closer together with these initiatives. Most of them are facilitated or fulfilled in some way by the stores. It's a smart move given the large chain of stores that it has – if Target can get more benefit out of them then the investment is worth more.
The private label discount brand
The latest news from the Target camp is the launch of a new discount staples brand called Smartly. The range will include more than 70 everyday products like toilet paper, sandwich bags, paper plates and razors with most costing less than $2 a pop.
Why it works
We hate to bring up Amazon again but one area of retail that it hasn't really had an impact on is the discount business. Much of this is down to the fact that discount stores serve a different set of customers – ones who probably wouldn't or can't stump up for an Amazon Prime membership. More recently Amazon has tried to court these shoppers with products of $10 or under with free delivery.
For now, though the discount business is still a robust one for brick-and-mortar retailers. People like Target. The shoppers who visit discount retailers may well be better aligned to its business than Amazon's, if it can get them through the door. The Smartly range might just help to do that. It gives people the products that they need in their every day lives at a price that just about anyone can afford. It's like getting cash-and-carry discounts but without having to buy in bulk.
Although the products are cheap for consumers, Target hasn't scrimped on quality. The packaging is simple but attractive. The scents have had input from master perfumers. There's something about the Smartly range that makes cheap something not to be ashamed of. You wouldn't mind people seeing their can of shaving foam in your bathroom compared to what's available from other discount brands.
Once the Smartly range gets someone through the door, Target will be hoping that they may be attracted by some of its other ranges as well. The new Made By Design one for example. With dozens of private label brands in its portfolio though, Target has something for everyone. And now it has something for a customer base who prize affordability above all else.
What have we learnt?
Big is not always behind. Just because Target is a large-scale operation doesn't mean it's not able to innovate. And to pivot when needed. A lot of the company's recent success could be attributed to its return to its original USP – a more design-focused business. Target was always able to offer great product design at affordable prices. These were things people couldn't get anywhere else.
The Made by Design, Smartly and numerous other private lines are reinvigorating this side of the business. Especially as Target is putting so much effort into tapping into what customers want. It's using co-creation, customer input and its own in-house expertise to make sure customers have a reason to buy. Its store designs, delivery and collection options give them a means to buy. So why wouldn't they?
Sold on physical space? Here's 10 benefits it brings to retailers.
Want insider insights on the latest retail trends? Get in touch to book one of our New York retail safaris and find out how to boost your business.