Pop Up Stores
Who is Appear Here backing as the next best ideas in retail?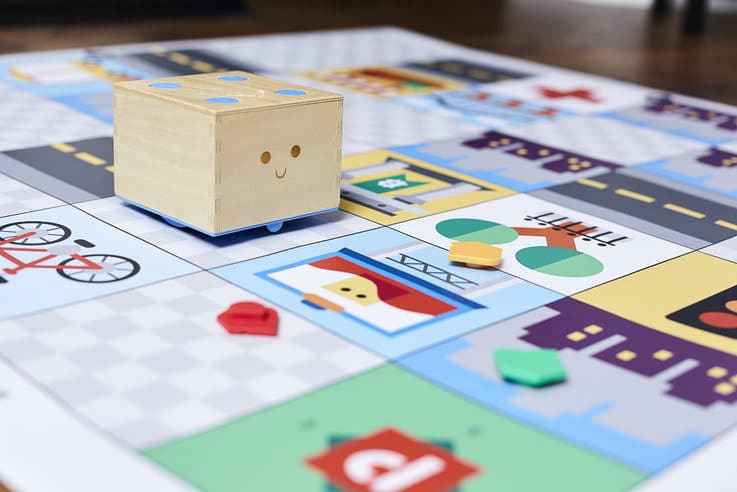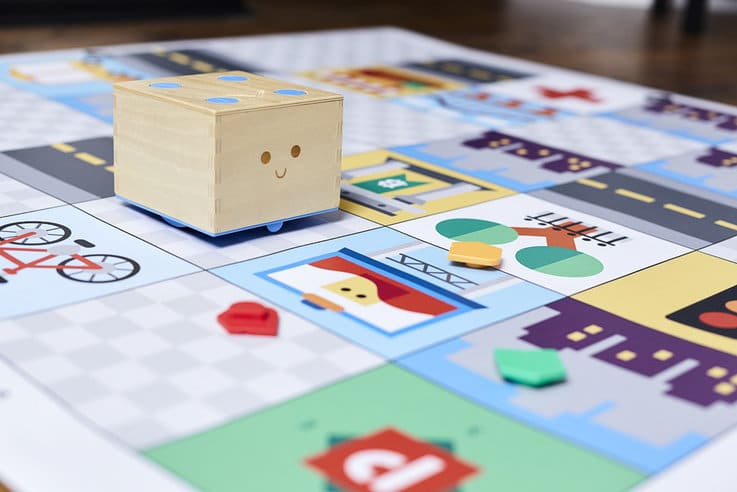 Short-term retail space specialist Appear Here's recent Space for Ideas contest was always going to be interesting. On offer was two weeks of rent-free flagship store space in London, Paris and New York for the best new retail ideas.
Nearly 1,500 retailers, food & beverage, and art and tech companies entered, with roughly 50% coming from the UK, 25% from France and 25% from the US.
So who are the expert judges, including Neil Blumenthal (co-founder of Warby Parker), Natalie Massenet (founder of Net-a-Porter), Nick Jones (founder of Soho House), and Appear Here backing? And what does this tell us about the trends dominating retail at the moment?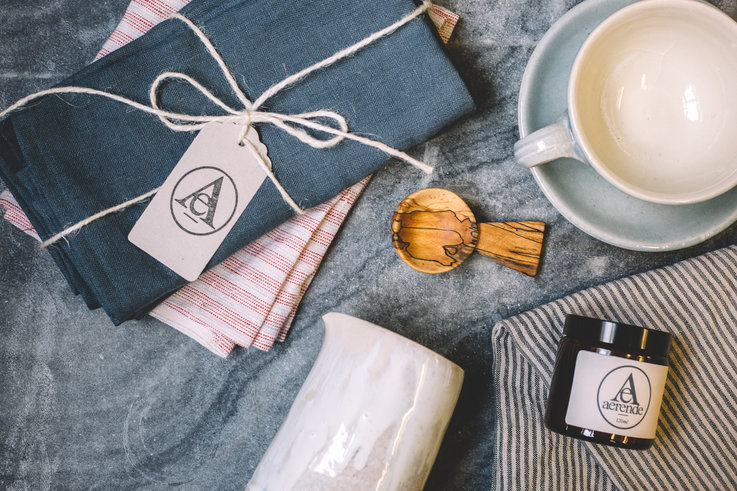 London Winner: Aerende
Aerende is a craft homewares brand selling items handmade in Britain by people facing social challenges – from refugees to prisoners.
The craft movement has really taken off in recent years as more and more shoppers seek out local and handmade products. There seems to be a thirst for authentic products made by expert craftsmen in everything from food to beer to furniture.
Another major element for Aerende is storytelling. Each item features a handwritten, handstamped tag that says who made it, with shoppers encouraged to go to the website to find out more about them or the organisations they work with. This simple technique really helps to bring home the human aspect of each product. It encourages shoppers to be mindful that every product is made by someone.
Aerende will be based at the Blue Boutique off Park Street by Borough Market, with design support from Kennedy Woods.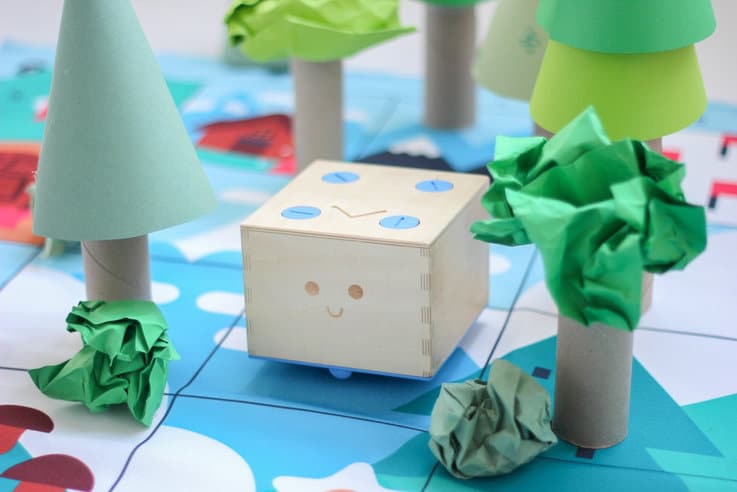 New York Winner: Primo Toys
Primo Toys is actually a London-based educational toy company. It's best known for creating Cubetto, a wooden robot that teaches children the basics of computer programming without the use of screens.
The concept marries the modern, in terms of programming, with the traditional design and durability of wooden toys. Each coloured block represents a different command. Children can create a sequence on the accompanying board and Cubetto will execute it.
Increasingly shoppers want the things they buy to do more, and toys are no exception. Primo Toys' approach combines fun and learning, without the child needing to be in front of a computer. Cubetto can also be used in schools or at home, which gives it a broader audience.
Experience and interactivity are also key trends when it comes to physical retail. Being able to explore and handle products gives customers something they cannot get online. Cubetto uses much the same principles for programming – you can't touch a computer programme.
Primo Toys will be based at The White Brick Boutique in the West Village, with design support from Pop-up Mob.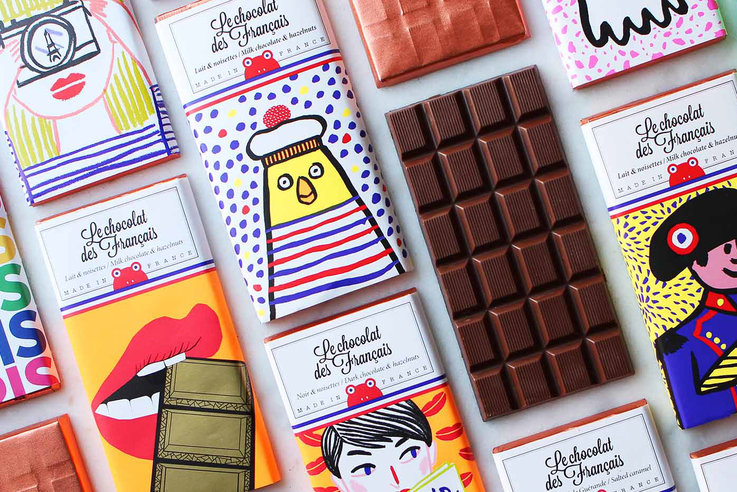 Paris Winner: Le Chocolat Des Francais
Le Chocolat Des Francais offers French-made chocolates in packaging featuring illustrations from top French artists.
The meeting of art and retail is now firmly established with more and more stores offering an art element, whether that's a gallery, collaborations with artists or through design. By using these unique illustrations on its wrappers, Le Chocolat Des Francais makes the bars more appealing to customers.
It gives them something to explore and makes the buying more personal as they can select the packaging that most appeals to them. It may also encourage shoppers to return to 'collect' more of the designs. The fact that some are limited edition may make them come back more frequently.
Storytelling is also a big feature for Le Chocolat Des Francais as each wrapper suggests a different story as to who designed it. Plus, everything from the chocolate to the packaging is made in France which again makes it an authentic option for locally minded shoppers or visitors.
Le Chocolat Des Francais will be based at Boutique-Atelier Carreau de Temple in the heart of the Marais, with design support from Retail 3D.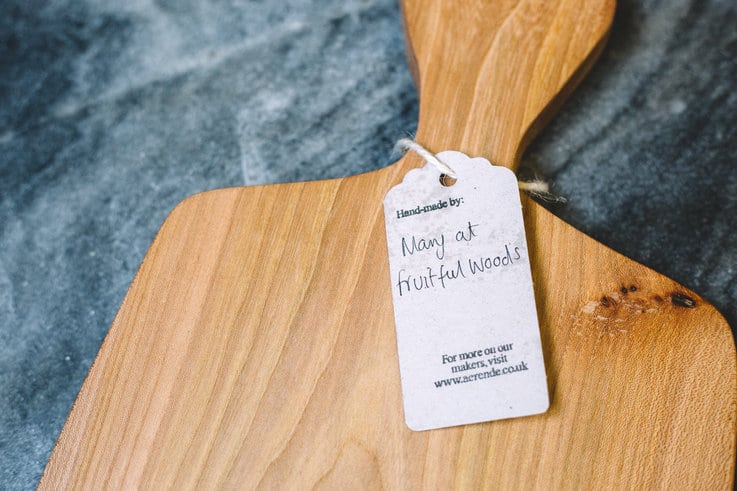 Each of the winning ideas embodies major retail trends from storytelling to local produce to interaction. What will be interesting to see is how the spaces they operate from reflect those.
As well as the retail space and design support, the three winners will also receive mentoring from the judges, payment support from competition partner Square and £3,000 of funding to kit out the space.
The winning stores will be open from the end of October to mid-November, so don't miss your chance to visit!
Find out how we can help you identify and discover the breakout trends in offline and online retail that will put you years ahead of your competition. Get in touch here.