Interviews
Ask the experts: Rapleys tell all about the changing world of retail in planning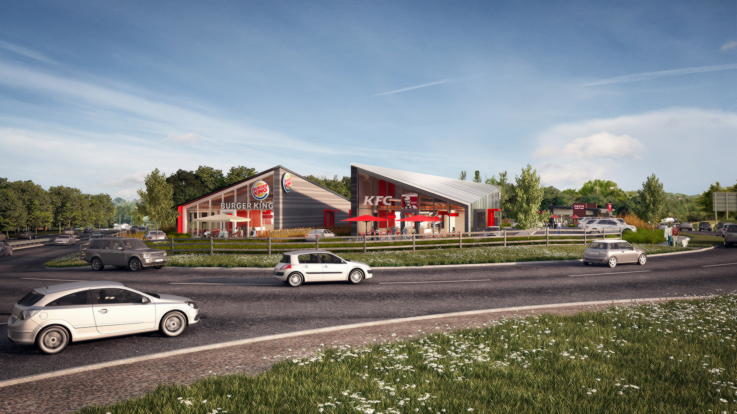 If you want to know what the future of physical retail is you need to look at the plans that are being put in place now. Property and planning consultants Rapleys are the experts when it comes to how the spaces that we live, work and shop in might work in the future. So, who better to ask about retail's role in new planning decisions?
We sat down with Alfred Bartlett, Partner and Head of Retail & Leisure Group, to find out all about how portfolio and format mixes are changing, how real estate planning has changed around retail and where the store sits within the future:
Alfred Bartlett, Partner and Head of Retail & Leisure Group, Rapleys
Can you give us an overview of Rapleys and your role within that?
Rapleys is a firm of Chartered Surveyors and Planning Consultants. We add value to our clients' property dealings throughout a wide spectrum of disciplines from conception through to disposal by being specialists in all the areas we are active in – Retail & Leisure, Roadside & Automotive, Town Planning, Business Space, Residential & Strategic Land Charities and more.
I head the Retail and Leisure Group, which covers shops, restaurants, hotels, gyms, cinema and other leisure related property. We work across all disciplines from site identification and appraisal, town planning, site acquisition, development, project management, letting, lease consultancy (landlord & tenant) and investment sale. We also deliver asset and corporate management solutions.
Rapleys works closely with Funds, Developers and Investors in bringing projects to fruition, as well as with retailers and other operators who tell us where they want to be and in what format and we deliver projects to the specification required.
What sort of clients are you working with?
Our clients on the Retail & Leisure side include Topps Tiles, Co-op, Heavenly Desserts, New Look, Peacocks, Majestic Wines, Subway, Costa Coffee, KFC and Rutland Cycles as well as the value food and homewares retailers amongst others. Our current focus is on robust retailers who remain active in the retail & leisure market.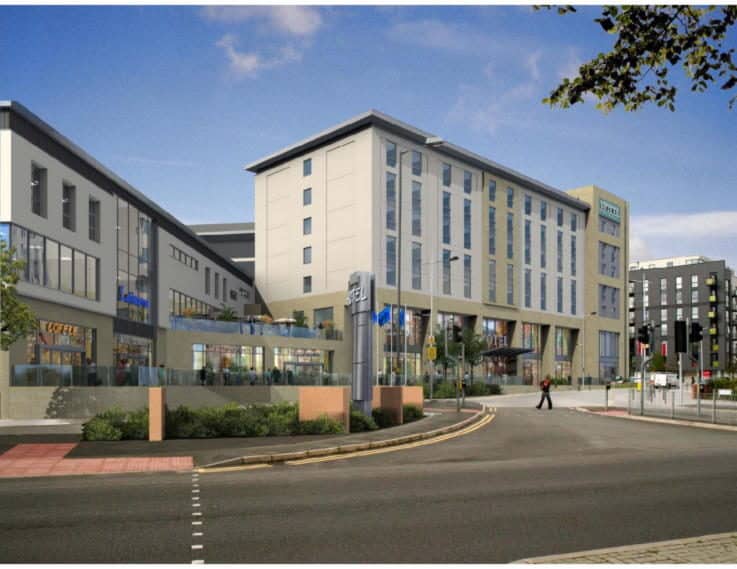 Edgbaston Mill
Has real estate strategy and planning changed much in retail?
Location still plays a big factor and is unique to each retailer whose strategies, to a large extent are based on their anticipated returns and margins. In certain centres such as Cambridge, Harrogate, Stratford, Bath and many of the major city centres, strategy hasn't changed. These places manage to meet the demand of the surrounding demographic and draw on the wider catchment to deliver spending levels that continue to pique the interest of retailers.
The world has changed and people increasingly want to live, shop and spend their leisure time in the same place. As such, more sought-after residential areas tend to mean more sought-after "retail centres" so there coincidentally remains a demand and continued competition in these areas for physical space, whilst the strategy might dictate closures in other town centres.
Consequently, I don't think we will see such a proliferation of homogenous town centres anymore, with the same mix of operator from one town to the next, and the expectation that customers will come regardless. Retailers are having to be more scientific as to where their customers will come from and how many of them will come!
You could say that as a result of increased competition from online, requirements for physical representation in a town have moved from being out of town as well as in town to one or the other (dependant on location of course)! And especially where one location has usurped the other! What is also evident is that large format retail is now less sought after in town centres, to the extent that such opportunities will more than likely be filled with a mix of operators and uses – something that I believe department stores owners will have to start to consider!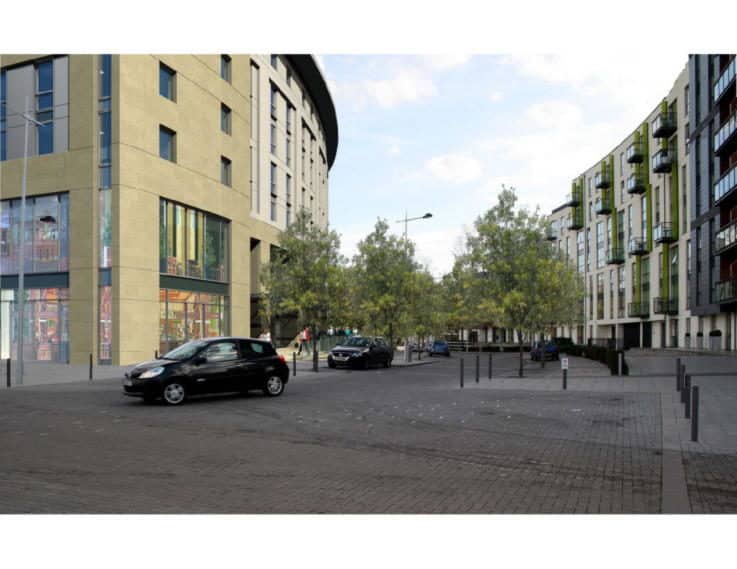 Edgbaston Mill
Department stores are in fact beginning to be considered a bit of a dinosaur and is no doubt a troubled sector, evinced by Debenhams's current woes and the anticipated decline in demand for floor space – we are still waiting to see what Mike Ashley will do with the remaining House of Frasers. But those that remain following the "shake out" of the retail sector will, despite the negativity, have an opportunity to change the "mood music" around their decline.
Instead, they can reflect the market by embracing online retailing to work smoothly with physical stores, change store formats to incorporate additional services such as digital room visualisers (for furniture and homeware sales), gyms, spas, hairdressers and barbers and possibly full-scale restaurants – the so called experiential offers to drive footfall and encourage impulse purchases.
For retailers themselves however, where they can shed larger store formats, they are doing so! In the supermarket sector, the likes of Co-op have in the past developed bigger format stores with footprints of 10,000 sq. ft. plus. Their strategy now is firmly 4,000 sq. ft. convenience stores, or smaller in city centres, to avoid the need to shed surplus space.
It's not only building formats but leases too. Retailers are being very specific and bespoke as to what they want and lease structures that work for their models, invariably include breaks, capital contributions, capped rental increases and service charges and even CVA clauses!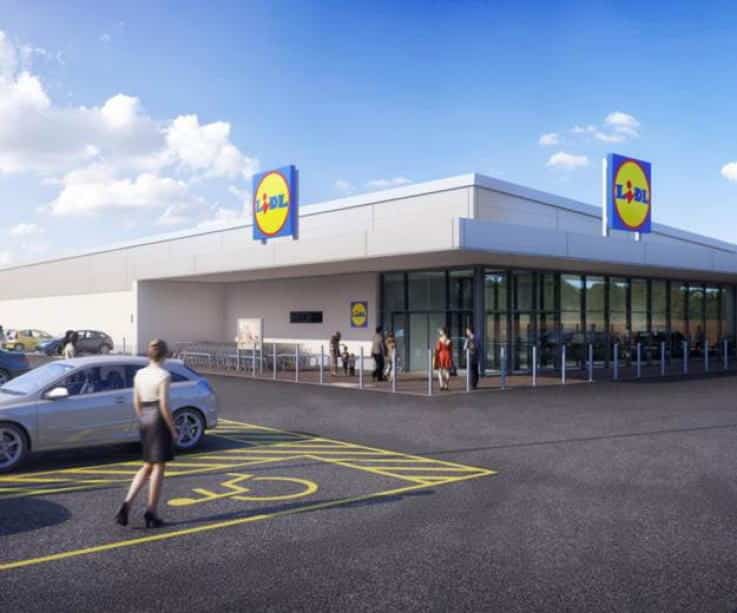 Lidl Kings Heath
Are there any particular cases/projects you can tell us about?
There is a general perception that the rise and rise of online shopping has signalled the death of bricks and mortar retailing! But whilst consumers may start their shopping journey online, especially at the research phase, physical stores can be highly valued by customers.
We've observed that the retailers in decline are those that haven't reviewed and refreshed their offer to customers and are selling on volume and price only, whereas those whose offer has moved beyond price are weathering the storm. More often than not, they provide an experience in an appealing environment.
Lidl are a good example who, despite the decline in the retail sector, wants to be represented in a greater number of locations. They have redesigned their stores to rival the likes of Waitrose, as they recognised that customers appreciate quality of environment.
Lidl and Aldi are an interesting case and I believe their opportunity to really penetrate the retail scene arose during the credit crunch years when, with the decline of many retailers and any development activity, they were able to gain representation in places that they wouldn't have previously considered.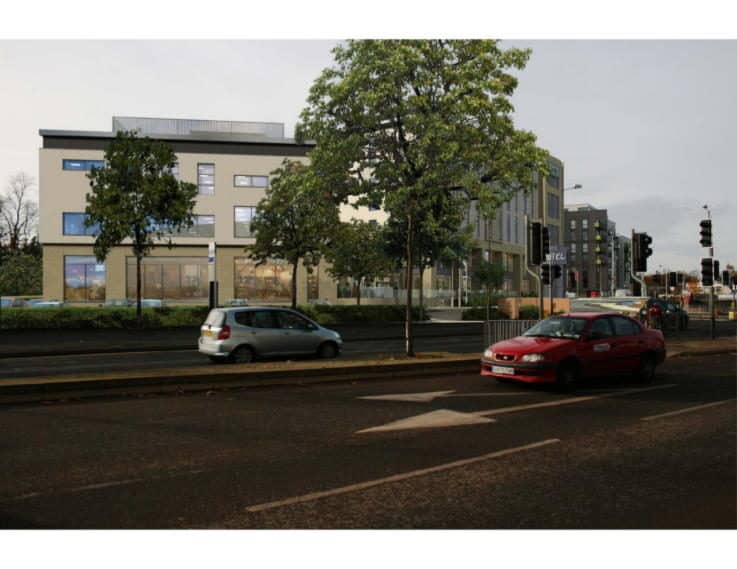 Edgbaston Mill
This introduced them to a new class of customer and a new class of landlord – who similarly had to "tighten their belts" – and have not only been able to maintain both of these "relationships" going forward but are now in fact sought investments for landlords and a value for money destination for shoppers.
It is no coincidence that High Street retailers with a sizeable online presence have been outperforming their bricks and mortar rivals. Majestic Wine is a case in point and whose online business has grown significantly as our lifestyles have changed allowing us to make purchases with a click of a button. But part of the Majestic Wine offer is the tasting of wine before purchase and being educated by knowledgeable staff and they need physical, pleasant and inviting spaces for this interaction.
It is not surprising that sales have also increased in Majestic stores, despite the turmoil on the "high Street" and the heavy alcohol discounting by the supermarkets. This is why we are helping Majestic Wine continue its bricks and mortar representation by seeking new stores and relocating/upscaling existing stores.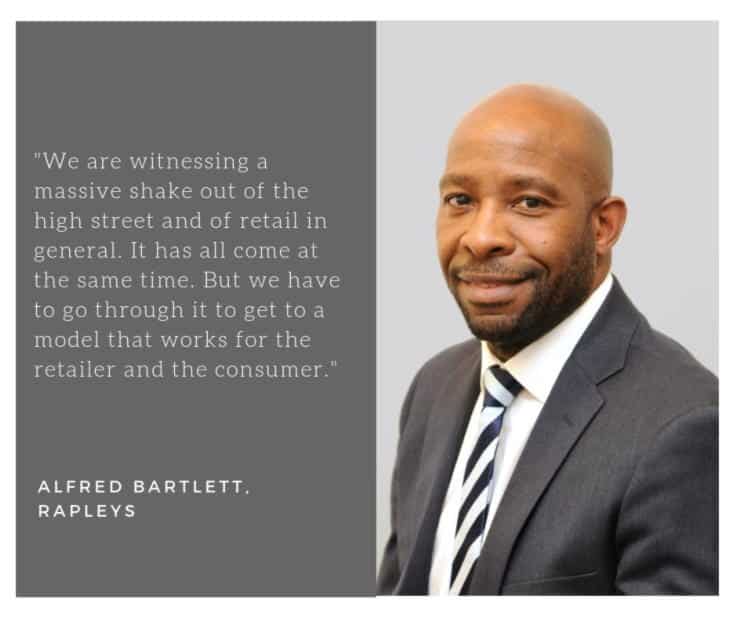 What portfolio structures and mixes do you expect to see from retail in the future?
Last year was a terrible year for retailer CVAs. And behind the scenes there are 20 or so other retailers who have reportedly contacted insolvency practitioners to see if they qualify for CVAs. 2018 may have been only the tip of the iceberg!
This however may not necessarily mean these retailers are in desperate straits (indeed, they may not qualify), but it does mean they are looking to the future. Many retailers are having to look at their portfolios and stem the flow of loss-making stores and shed them to improve profit margins.
Most retailers who have traded on outdated formats have gone. Most of those that remain have realised they need to get on the online bandwagon and if possible, offer a "closed" or unique service. For example, and despite a recent BDO survey revealing that fashion stores continuing to suffer with sales dropping 2% in December 2018, the 5th consecutive month of decline, some fashion retailers such as Superdry (notwithstanding recent hiccups and dip in trading – caused by non-brand related issues and largely addressed) and Jack Wills look in good shape.
Both occupy relatively few stores which are supported and supplemented by a strong online offering with no variation in pricing. TFG also, who own the likes of Hobbs, Whistles and Phase Eight, offer a "closed" retailing experience – you cannot buy their stock anywhere other than from them. Whilst you can buy online, it's still from TFG. As such, their product is not entirely dependent on price, but access to it.
We act for many developers too and we see how retailers' strategy is changing the bricks and mortar landscape from the opposite perspective.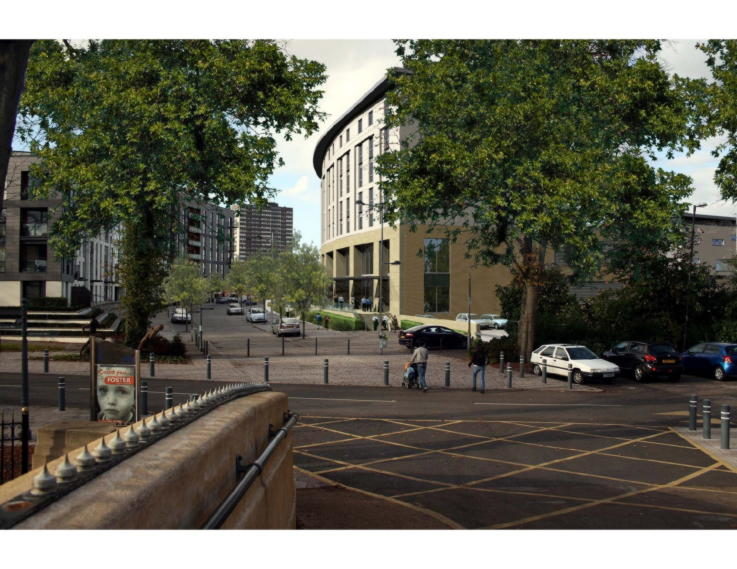 M&S Moseley
Retail schemes now are almost a case of reverse engineering. It's about asking; "what is the goal for this centre?", "what type of customers do you want to attract?" and "what type of brands do you want to see here?" It is then building a case that informs the design, layout and mix of operators in the scheme as opposed to "how much floor space can we fit in?" and then trying to squeeze whoever is out there into it.
We have just been instructed on such a town centre scheme which, not surprisingly, will incorporate a hotel, residential and leisure uses as well as retail. Whilst our client could have opted for a scheme that facilitated the letting of the retail space as quickly as possible to whoever is in the market and the sale of the flats at the best price that can quickly be achieved, the client's objective was to create a scheme where the higher end retail space reflected the target purchasers of the apartments above.
The perception was that operators at the higher end will provide better products, a greater long-term draw and a perceivably more robust investment. In these instances, we have been successful in negotiating contingent lettings. We ask a retailer "who else do you want in the scheme?" or "Who acts as a generator for your offer?" We then use this to build the mix and offer lettings dependent on securing other complementary brands. The scheme is contingent on the make-up of retailers within it.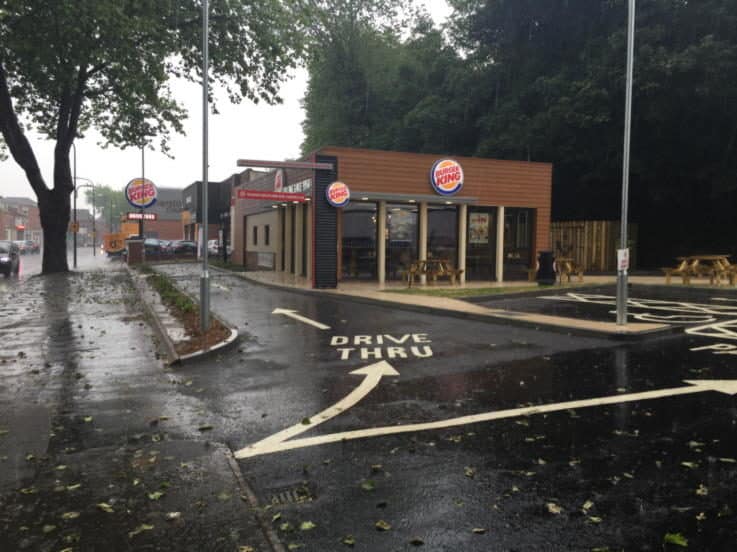 Burger King Nottingham
What are your feelings on retail's future?
We are experiencing a renaissance in our time – the biggest changes in our lifetimes, arguably, ever! Have retailers made poor strategic decisions which are hurting them today? Mobile phones can now do what couldn't be dreamed of just 20 years ago. Retailers made decisions in a "different age" when they couldn't possibly have foreseen the factors that affect their strategies now.
We are witnessing a massive shake out of the high street and of retail in general, a perfect storm of declining sales, increasing costs, rising business rates, Brexit related currency fluctuations and uncertainty, the introduction of the national living wage and apprenticeship levy and of course, the rapid growth of online retailing. It has all come at the same time. But we have to go through it to get to a model that works for the retailer and the consumer.
With retailers looking at their portfolios, landlords are also suffering as they are losing tenants. CVA's have spooked landlords. They are one of the biggest creditors but one of the last to be considered in the liability of retailers. Some are looking at more flexible structures and leases to keep tenants rather than have the loss forced upon them in a CVA voting process that unfairly dictates against them.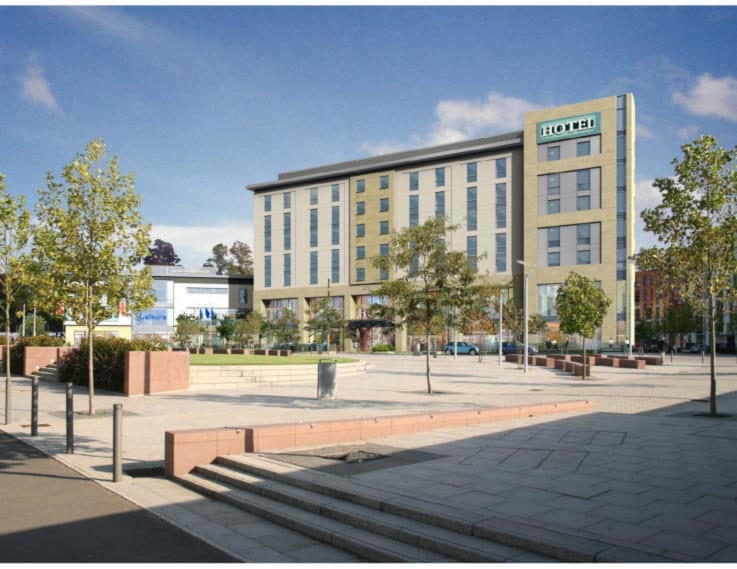 Edgbaston Mill
Whilst retail is out of favour for the Funds and the supposed property savvy, consumers are not totally out of love with shops. They still like the buzz, the atmosphere, the hustle and bustle and the chance to interact, touch, feel and experience retail.
There is no question that the "jack is out of the box" so far as online retailing is concerned, (in January KPMG reported that its share of sales hit 31.2% in December 2018 up from 29.1% in December 2017) but physical retail will re-emerge. It may be in a different format with an overall lesser floor area for straight forward retailing, but shopping "centres" will resurface as places where people like to gather, shop, eat, be entertained and most likely sleep – residential is increasingly added to the mix to reflect modern living.
Flexibility is needed. If you're a retailer experiencing issues in your shopping centre, possibly because rents are too high or vacancies are negatively impacting your business, then speak to your landlord. Look at ways to try and turn this around.
It is also in landlords' interests to help stem the decline of their centre and improve its appeal to attract others to fill voids and drive increased trade generally. This could be by changing the lighting in common areas, making shop frontages more appealing and consistent or providing entertainment in common areas. Strategies to improve the profile of centres will incur some costs and it is best if these can be shared in a collaborative manner.
Images courtesy of Rapleys