Concept Stores
The best worldwide retail initiatives July 2017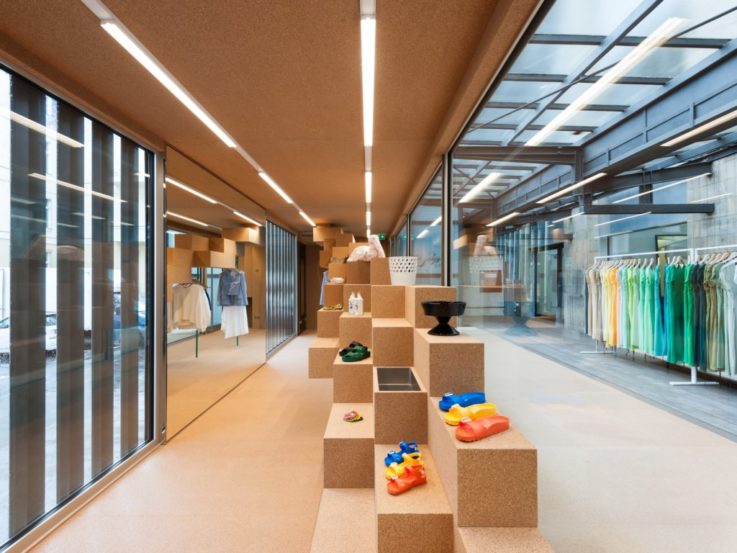 This month we're launching a brand-new openings post looking at some of the best worldwide retail initiatives specialising in innovative retail technology and concepts. Have a read of our first batch below and we'd love to hear from you should you be launching something interesting soon!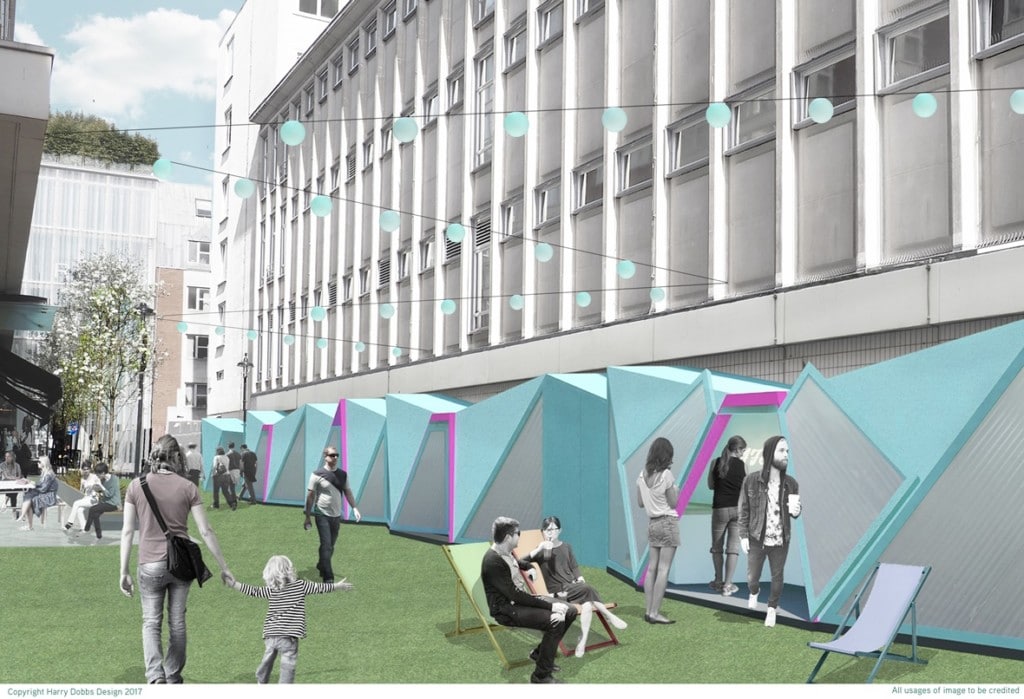 Smart Street
We're pleased to announce that the world's first sustainable 'smart street' is located in the heart of London's West End. Bird Street stands less than 100m from Selfridge's on Oxford Street and is a tech-friendly, traffic-free oasis that combines next-generation technology from around the globe for a sustainable, innovative shopping experience.
Featuring a range of pioneering pop-ups, from independent fashion and lifestyle brands to ethical homeware stores housed in origami style pop-up pods, the street is not only innovative in retail stores but also technology.
Visitors' footsteps are used to generate electricity using a technology called Pavegen and when in need of a rest, shoppers can enjoy fresh, filtered air on a bespoke bench designed by CleanAir.
With the pop-ups curated by Appear Here, using mobile payment apps and incentivised digital selfie mirrors, we shall certainly be keeping an eye out for the latest in sustainable start-ups and innovative retail concepts around here.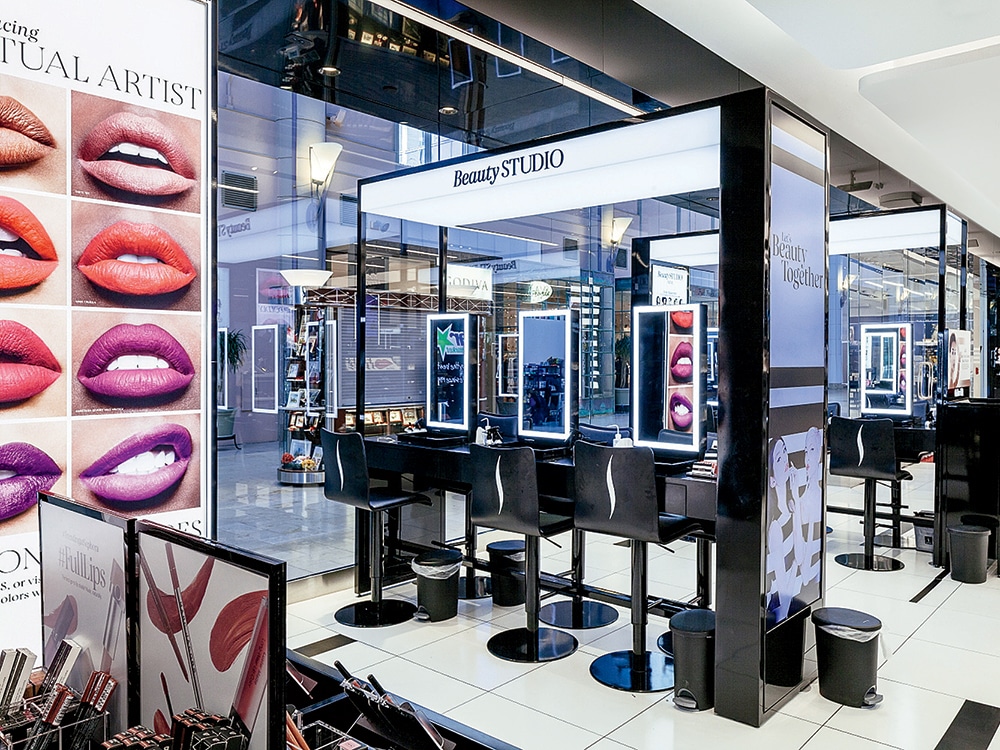 Global beauty brand Sephora has launched a brand-new retail concept in downtown Boston focusing on a more intimate shopping experience with a community atmosphere. Located on Newbury Street, the small shopfront still utilises Sephora's standard monochrome branding but on a more laid back scale to allow it to blend into its surroundings just a touch more.
'Hello Newbury Street' is etched in cursive on the marble floor as you enter, signalling that the store was custom-built for the location. The walls are full of exposed brick that draws from the surrounding architecture.
Having noticed that consumers are now shopping locally and avoiding huge shopping centres, the beauty brand has created a careful edit of the normal Sephora offerings and included eight make-up stations where customers can book personal consultations and foster a personal relationship with the staff.
The product assortment is much smaller and focused on make-up, although there is a small selection of perfumes and skin care. The larger range of Sephora stock can still be shipped to customers for free if requested.
A personalised experience is what the team are after with all staff members equipped to process payments on their phones and no cash registers present. At make-up stations, beauty advisers can take pictures of the client, then note all the products they test together, which is then emailed to the client and added to their online profile.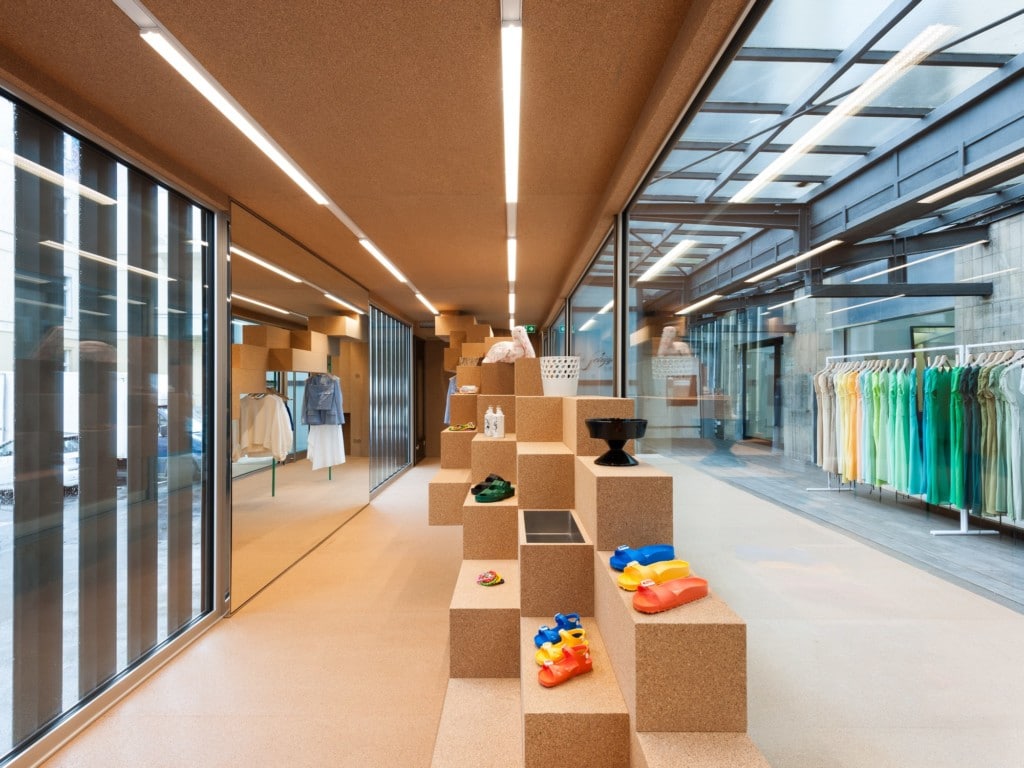 Germany-based footwear brand Birkenstock has launched a new retail concept 'The Box' – a mobile store that serves as a blank space for local artistic and other creative talents to recreate and customise it.
Created by architects Pierre Jorge Gonzalez and Judith Haase, the duo have transformed a freight car into a walk-in space that's set to go on tour to selected retail stores worldwide. It plays host to each partnering store's interior concept and merchandise proposition. The Box's first stop is the permanent Andreas Murkudis store in the city's Tiergarten neighbourhood.
Store owners can curate the product selection, turning the Box into a temporary urban space that encourages creative communication between artists, retailers and customers.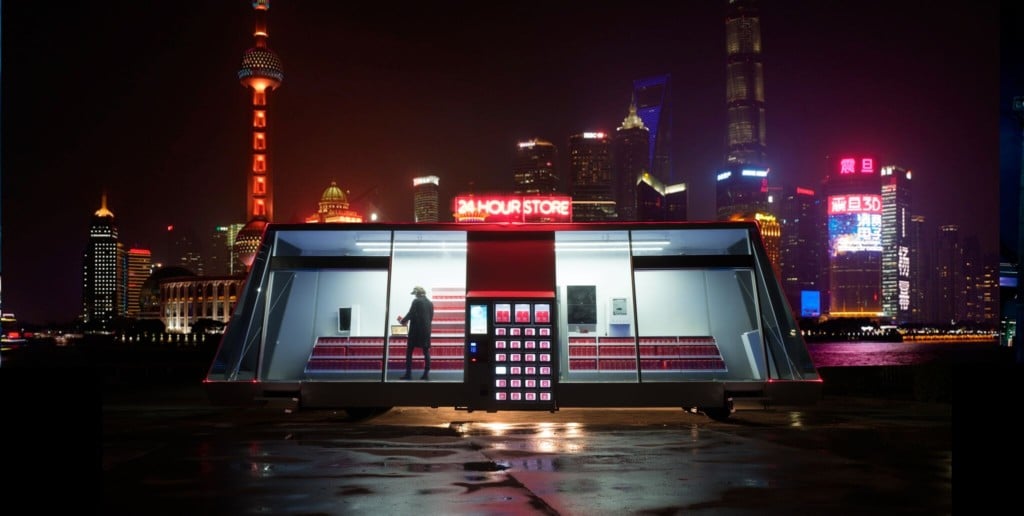 A prototype of a new 24-hour convenience store in Shanghai has no staff, no registers and has been designed on wheels in order to eventually drive itself to a warehouse to restock, or to a customer to make a delivery.
Customers must download an app and use their phone to enter the store where they can either scan what they wish to buy or place it in a smart basket that tracks purchases. Upon exiting, the customer's card is automatically charged (much like a system Amazon has also been trialling).
The small shop will stock fresh food and other daily supplies, and if customers would like something else they can order it using the store's artificial intelligence. The item will be waiting for them next time they shop.
The start-up behind it believes that it's the model for the grocery store of the future. Because it's both mobile and far cheaper to build and operate than a typical store, it could also help bring better access to groceries to food deserts and rural areas where neighbours could also club together to create their own franchise.
When autonomous vehicles are allowed on roads, the store could also show up at local's homes, and the company is also testing a set of drones to make small deliveries.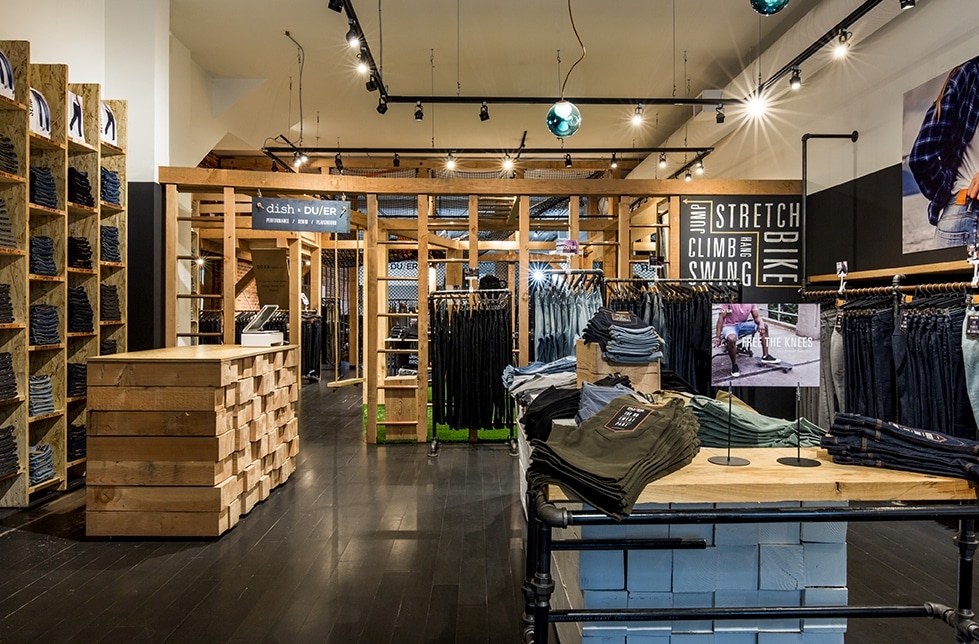 Dish & DUER, a Vancouver start-up, have created the world's only Performance Denim Playground – equipped with a treehouse, rooftop hammock, monkey bars, a swing set and more.
During a pop-up in the store last summer, owner Gary Lenett saw that people wanted to test the jeans by squatting, stretching and moving around the store. Hence the denim playground concept being born allowing customers space to try out the range of denim.
Customers can now run, jump, swing and play with a feel of the outdoors brought inside and see how well the product will live up to an active lifestyle before purchasing.
The denim brand has pulled down the walls in the space to also allow customers to see directly into the design studio, providing an innovative yet unique brand experience for shoppers.
For more of our expert knowledge and to find out about the latest trends in retail, take part in one of our London retail safaris or register for one of our New York retail trend tours.