Tech
Digital Tech Trends Appearing In Under-the-Radar Industries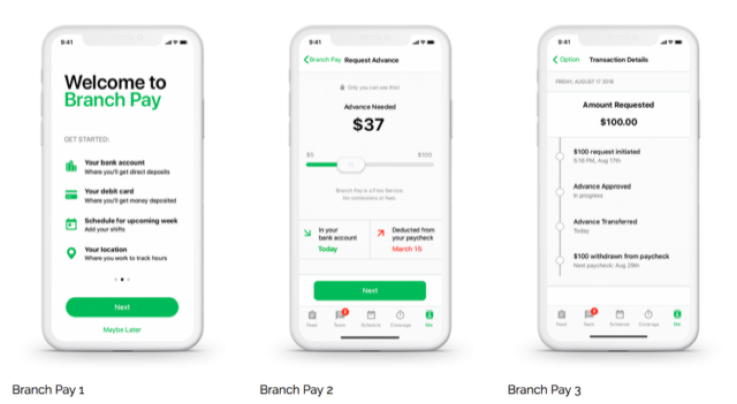 Taylor Pipes, Industry Specialist and Editor of Shiftonomics at Branch Messenger, highlights unique mobile tech trends among under-the-radar industries that are creating meaningful experiences for consumers.
While Americans continue to conduct a majority of their shopping (90 percent) in brick-and-retail stores, the lines are blurring as the technological advances and digital tools adapt to an increasingly mobile-first world. A confluence of macro-economic and consumer buying trends is ushering in a more mobile-first mentality across industries.
First, retailers have been heavily promoting sales, and ones that aren't necessarily tied to just Black Friday. With the jumble of three different major shopping dates in November and the emergence of foreign shopping holidays like Singles Day, there's been a decrease in that "gotta have it, gotta wait in line for it" mindset. Second, many retailers' commerce strategies have caught up with the always-on mobile-first consumer. The deals are omnipresent from email to retailers' product pages and the checkout process and delivery methods are easier than ever before. Now, it's never been easier to buy from our phones, anywhere.
This most recent Thanksgiving shopping season reflects this — "Retailers have done their part to build better mobile experiences for consumers and turning nearly 10 percent more smartphone visitors into buyers this Black Friday versus last," notes Taylor Schneider, the Director of Adobe Digital Insights. Adobe Research also noted that sales placed on smartphones topped $2 billion, up to 33.5 percent of e-commerce, compared to 29.1 percent last year.
As retail's future continues to be overhyped, the early start to the holiday season reveals interesting consumer shopping trends that will likely have an impact on how we buy the things we buy. Here's a look at four of the trends from the perspective of industries that are often overlooked, and how digital tools and product features are helping to make shopping more convenient and, for the retailer and shopper, faster.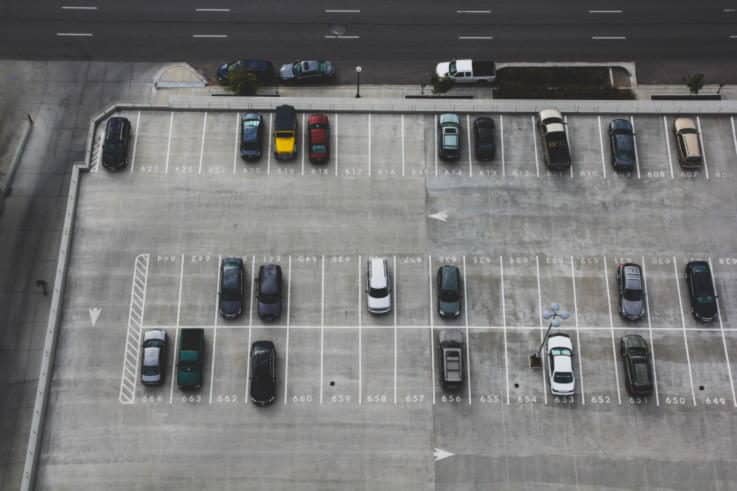 Find. Click. Buy. Pickup.
Parking lots for large big-box shops are starting to change. Swaths of prime real estate near the entries of stores are getting new signage and becoming places for consumers to drive up, pull in, and grab their stuff. It's all part of retail's efforts to make it easier to get products, especially for those who are looking for them on their smartphone. It also doesn't hurt that more than 90 percent of shoppers still rely on the brick-and-mortar locations.
In the case of retailers like Kohls, Target, and Walmart, these reconfigured parking and loading spots have been a boon. While many of them debuted last year, the fruits of their labor became visible this year: Buy online, pickup options accounted for 73 percent of holiday orders placed this holiday shopping season so far.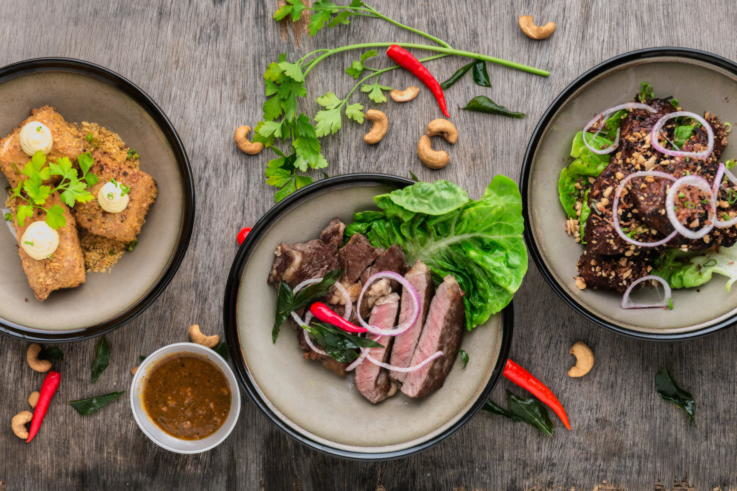 Browse and Customize Food, Faster
Increasingly, this method of delivery is also impacting fast food establishments. At some McDonald's, you can actually order four different ways in a single location: drive-thru, cashier, mobile app (with delivery to the car), or a digital kiosk.
While some view the digital kiosk — a large touchscreen that is stationed in the lobby, as a way to get ahead of customers, McDonald's is positioning these screens as a way to visualize and customize your meals. The menu selections are deep and you can get creative with what you want, or don't want, on a particular item.
It's this type of technology that is starting to replace older methods of ordering in fast food establishments. Large flat screen televisions can feature rotating images of juicy burgers, frosty beverages and piping hot fries.
Unlike, say, Starbucks' mobile app which has been quite a popular mechanism for ordering coffee, McDonald's approach is one which emphasizes interaction with guests. Store locations are hiring "guest experience leaders" who can help walk customers through the process, deliver food to cars, and be a consistent presence.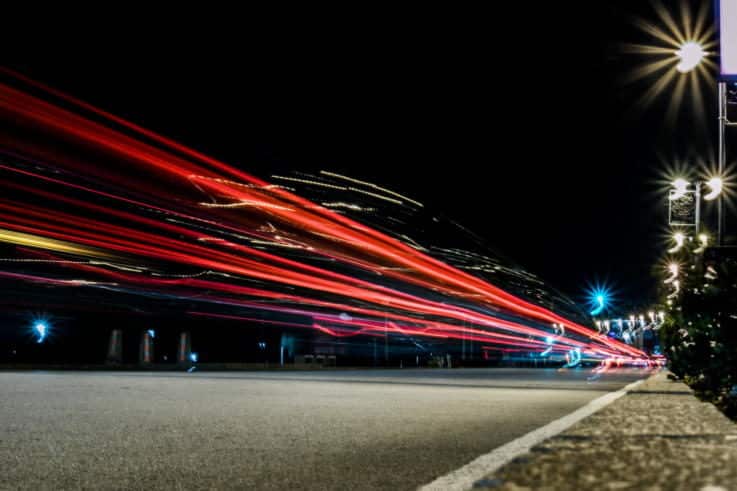 Quick Service Getting Quicker
Another food-related industry that is starting to see newer digital trends is the quick-service area. Places like Noodles & Company, CoreLife Eatery, and Panera Bread are starting to incorporate these things into the customer experience and ordering processes.
If you've been into Panera lately, you've likely noticed many changes in the last year from mobile ordering, enhanced perks programs, rehauled mobile applications, and even delivery. One of the original fast casuals, Panera Bread has always relied on its brand — the food, and is now able to focus on the natural evolution for their brand, a step forward in the world of technology.
At a recent conference in Silicon Valley, Panera's Chief Growth and Strategy Officer Dan Wegiel spoke about the challenges of becoming a tech-forward food brand. "Before we even get to digital, the core of that is actually what we sell. It's the food, it has to be special, it has to be differentiated, and for us, increasingly rooted in wellness," Wegiel said.
"In recent years, we've seen a shift in what people expect from us as a brand. Today's consumers are empowered by technology to get exactly what they want, when they want it, without much effort. We need to address this shift by updating our business practices for a digital-first world. If we don't, our hungry customers will head elsewhere—to restaurants that are meeting their ever-increasing expectations," explained Panera Marketing Senior VP Chris Hollander.
As with any digital experience, the ability for it to continually learn and understand from your previous visits is a huge benefit and helps explain why they've devoted resources to their mobile experiences, ordering technology like in-store kiosks, and "My Panera," a customer loyalty program.
Early learnings are that the digital advances are helping connect the brand to multiple generations, while keeping the brand fresh. "What we're finding, is that we're appealing to a younger customer, we're becoming more relevant to them" Wegiel said.
The more you use them, like any digital experience, the more it can learn about you. Data can help pinpoint areas of concern, improve communications, address scalability and speed processes, and even help determine future product iterations.
In the case of Panera, that could even mean helping to build entirely new menu items based purely on your personal desires and needs. This new era of personalization has all sorts of benefits for a fast casual restaurant like Panera from helping customers build new menu profiles to improving the brand equity and customer service and engagement.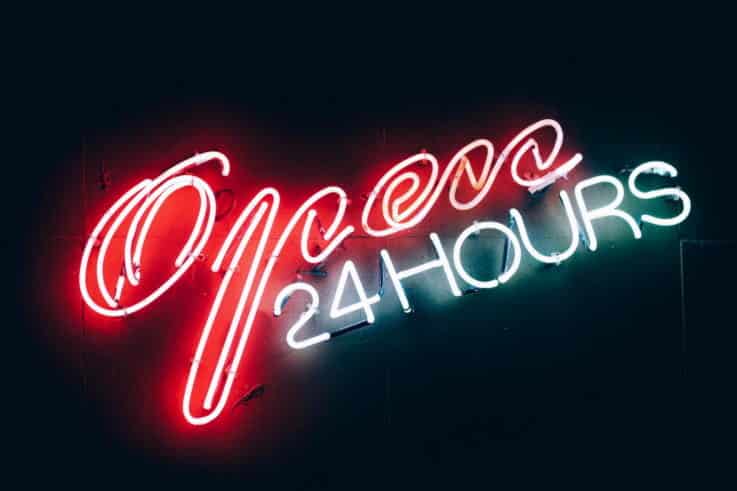 Convenience Stores Go Digital
Gas stations and convenience stores seem like the last frontier for digital tech to appear. But, some of the smarter brands have been watching changing technology and consumer habits to make big changes in how, and when, they do business.
Sheetz, for instance, allows users to order food from mobile kiosks or by their phone and finalize a transaction without ever dealing with a cashier. Their food shows up fast and quickly made by a cook behind-the-scenes. 7-Eleven, long known for their massive International presence, their all-night hours and to-go coffee has also seen the tech writing on the mobile screen.
They have deployed a series of apps and digital initiatives with a goal of keeping the retailer two-steps ahead of the competition, and connecting consumers no matter where they are. In a world that's dictated by next-day shipping, the ability to order a frozen Slurpee from your mobile device and have it delivered to your door is a next generation blend that meets customer expectations and demand.
Gurmeet Singh, 7-Eleven's CIO and CDO has been an instrumental part of shaping the brand to be both strategic and innovative in their approach to adopting digital initiatives. Today, their footprint is expanding not only just in physical locations — the brand opened 1,000 new stores this past year — but also their digital domain, which consequently involves a lot of work around delivery.
As customers are increasingly expecting 24/7 connectivity and service, "we need to be in their ecosystem," Singh said in an article featured on Tech Republic. That has coincided with a launch with Amazon lockers and even adding Amazon Cash to 8,000 of their locations. On their website, you can see prominent links to 7-Select, where certain snacks and items are available via Amazon delivery.
While the strategy has been to remain familiar and friendly with Amazon, its roots, like the earliest days of the company, are based in customer service.
"The biggest aspect is having deep empathy with our customers, and doing a lot of observation of customer journeys to understand the friction points and really see things that the customers may not even ask you for," Singh said.
Today, a lot of their digital work has paid off. The company is consistently named at the top of lists like top 500 franchises on Entrepreneur and the number one spot on this year's Convenience Store news top 100 ranking.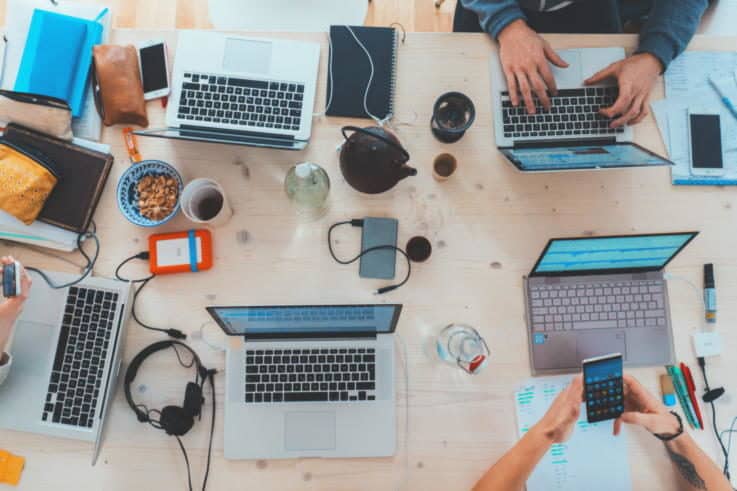 Position for Success: Think Like A Tech Company
If one thing is clear, it's that technology is rapidly changing. Now, the challenge is for retailers to assess the digital landscape and focus on how they can (or should) adjust their technological strategies based on the needs and goals they have.
It's also proving that increasingly, to be successful in the difficult retail space, some leaders are going to have to start thinking like a tech company. From 7-Eleven's embrace of digital delivery to Panera's revamped mobile app, those who are advancing and thinking about how mobile and tech solve customer problems are positioned for success.
Some will win over in the end, and others will become more prevalent in the marketplace.