Retail
Disruptive retail – 10 brands show how it's coming to life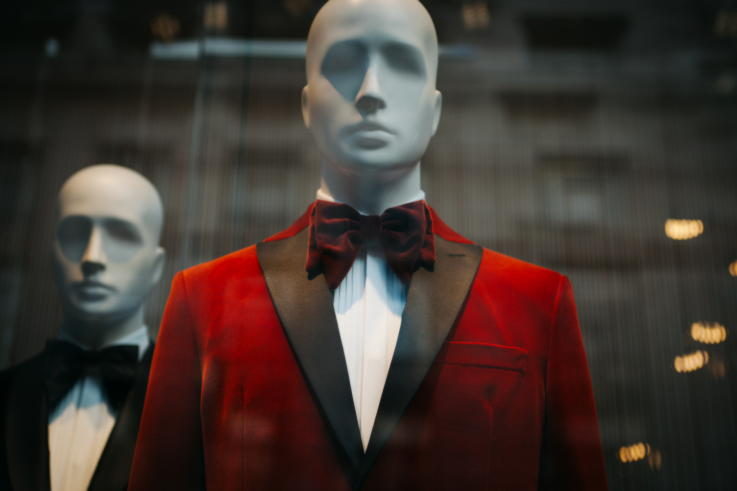 What makes a disruptive retailer? We're all quite familiar with the idea of retail undergoing some upheaval as a result of new technologies like mobile, the Internet of Things (IoT) and virtual reality (VR), but the word disruptive sometimes borders on overuse.
True disruption is about doing 10 times more with 10 times less, whether that's less space, less money, less overheads. Think about how much time, effort and resource it would take as a sole physical store in the UK to build an international business and ship products all over the world – e-commerce makes this all possible with 10 times less of all those things.
Disruptive retail challenges and interrupts the normal way of doing things, the typical buy and sell process we are all familiar with, usually through new and innovative ways of thinking, or applications of technology or other resources. Successful disruptive retail shakes up the industry and eventually becomes the adopted way of doing things – again take e-commerce as an example. Other disruptive models include subscription services, access rather than ownership, crowdsourcing, marketplaces, on-demand and free (via the collection and use of data).

We've picked 10 brands that show what disruptive retail really looks like and how they're putting some of these models into practice:


This London/Lisbon-based company is disrupting the field of fashion by crowdsourcing clothing designs and then crowdfunding their production. AWAYTOMARS' 5000-strong community can upload their designs direct to the site, or take part in co-creation projects, for feedback from the rest of the community. Those that receive the best response are put forward for crowdfunding, and if they reach their target go into production with AWAYTOMARS and the designer splitting the profits.
The community-led approach not only helps AWAYTOMARS develop exclusive designs, but allows the company to minimise risk by sharing it with its designers and gauging demand for pieces before production.


Having started out with just one small space in a subway station, micro retail company The New Stand now has three locations across New York. Building on the familiar concept of the newsstand, these small store spaces sell everyday items like snacks, water and gum, alongside a regularly changing selection of quirky gifts and new gadgets.
What brings it together is the accompanying app-based membership programme. Customers can join for free by simply downloading the New Stand app, which gives them access to daily deals, curated articles, product recommendations and playlists. By utilising the ubiquity of smartphones to engage with its audience and drive them to visit regularly, The New Stand can operate a successful physical business from the smallest of spaces.


Masterminded by four former Nest employees, B8ta is all about tech. Located in San Francisco the company offers a retail-as-a-service model, driven by data, for innovators creating IoT gadgets and tech products.
Companies wanting to sell through B8ta sign up to a monthly subscription that puts their products into B8ta's physical stores for customers to interact with, find out more information on and buy. They also can access real-time conversion data and control their product's marketing, price and inventory. It's a truly disruptive way of getting products into physical stores within a matter of days.


The premise of the Dollar Shave Club is simple – you sign-up and receive razor blades in the post every month. The name comes from the first month price of just $1 for a handle and set of blades. The company completely changed the model for the shaving industry, and as such last year was snapped up by Unilever for $1 billion.
Subscription models aren't a new idea when it comes to disruptive retail, but where the Dollar Shave Club really shook things up was its connections with its customers. The company learns about its customers and then curates messaging tailored to them, which is included with every delivery. This disruptive combination of targeted content and great price has proved enough to tempt customers away from the big shaving brand names.


Another company using the subscription model is The Chapar. It brings personal styling for men into the customer's home – after signing up and filling in a profile, each customer is assigned a stylist who will chat through their tastes, work and lifestyle to build a complete picture. They then select a series of clothes that matches that profile and sends them to the customer who tries them on, keeping those they want and sending back those they don't.
The Chapar works with a huge array of leading brands in order to offer the best selection to its customers. It's the technology-enabled personal stylist service that elevates the company above other men's fashion subscription services. Customers don't have to go into a store in order to get support and guidance from a real-life person, but can enjoy all the time-saving benefits of shopping online.



It's impossible to talk about disruptive retail and not mention the Amazon Go concept. Currently only available to staff, much has been made of this innovative grocery store that has no queues, tills or check-out staff, but instead charges customers automatically for their purchases.
It does this through the use of sophisticated sensor technology. Customers enter the space by scanning the Amazon Go app on their smartphone. They can then pick up (and put back) any products they want, with everything tracked by the Just Walk Out Technology in a virtual shopping cart. When done the customer simply walks out and the total is billed to their Amazon account. In terms of massively overhauling the shopping experience as we know it, if the technology becomes widely rolled out it could be a real gamechanger.


The Food Assembly is a social and collaborative initiative that started life in France and is now present across much of Europe. Acting as a marketplace for local food suppliers, the enterprise connects shoppers with producers to give them the best quality products.
There are more than 900 Assemblies at present. Each acts as its own project in its local area with members able to place orders online for a choice of products offered by local producers, which they then collect at the weekly Assembly pick-up held in their area. With food quality, organic produce and local shopping increasingly in demand, The Food Assembly makes it easier for customers to buy all their local products in one place, and gives local producers an e-commerce element to their business.


If This Then That (IFTTT) has been shaking up the connected device and IoT world for some time with its ability to combine different services (or Channels) to interact with one another (via Recipes). Tesco is one brand that has embraced the service enabling shoppers to automate their buying based on different criteria.
Recipes involving Tesco include adding milk to their online basket every Thursday, buying burgers when the weather is sunny or stocking up on prosecco when the price drops below a certain level. It's a new way for customers to shop how they want, when they want, based on the criteria that's important to them, with Tesco able to tap into this data to better understand its audience. This type of automation will become increasingly disruptive as more of our homes and workplaces become connected through the IoT.


Rent The Runway is one of the best examples of access-over-ownership in retail today. It lets its customers rent items from a selection of 20,000 plus designer fashions from more than 400 designers. Customers can pay per item or sign up to one of Rent The Runway's subscription models, which includes unlimited rentals. When they're done they just send the item back via courier or to one of Rent The Runway's stores – no need to clean it.
The company acts as a means for customers to rent and wear items that they may not be able to afford to buy outright, or may have no need of as permanent items in their wardrobe. The high prices of the luxury sector makes it ripe for the access model, and with physical stores for customers to make use of in trying on and returning clothes Rent The Runway offers a taste of that exclusive experience.


Adidas recently trialled mass product customisation in-store with a Berlin pop-up that let customers purchase a custom-made knitted sweater on-demand. For €200 shoppers can direct all elements of the design process, which starts by entering a blacked-out room where different designs and patterns are projected onto them. Once they have chosen their favourite, they can use touchscreens to change up the colours, and even have a 3D scan to get the size exactly right.
Once the order is placed it takes just four hours for it to be machine knitted in-store, hand-finished, washed, dried and packaged up for collection. Although not a permanent fixture yet, Adidas is assessing the response to the initiative with an eye to implementing it elsewhere. It's certainly a game-changer in terms of how we buy personalised products and could very well disrupt the fashion industry if it catches on.