Brand Focus
Top 50 retail initiatives of 2016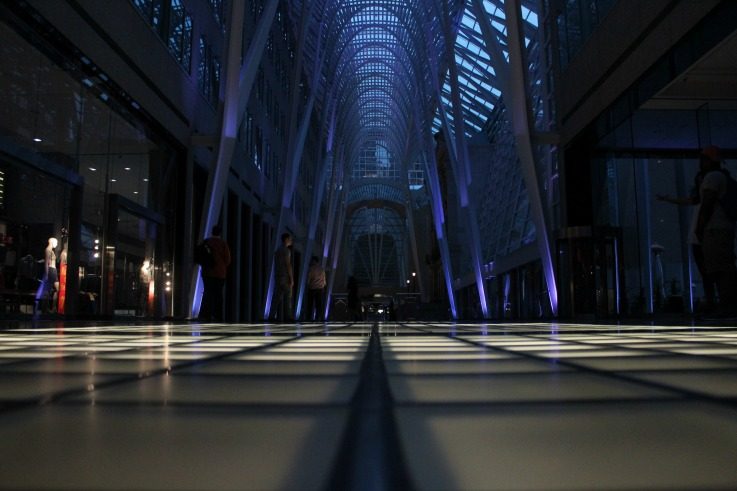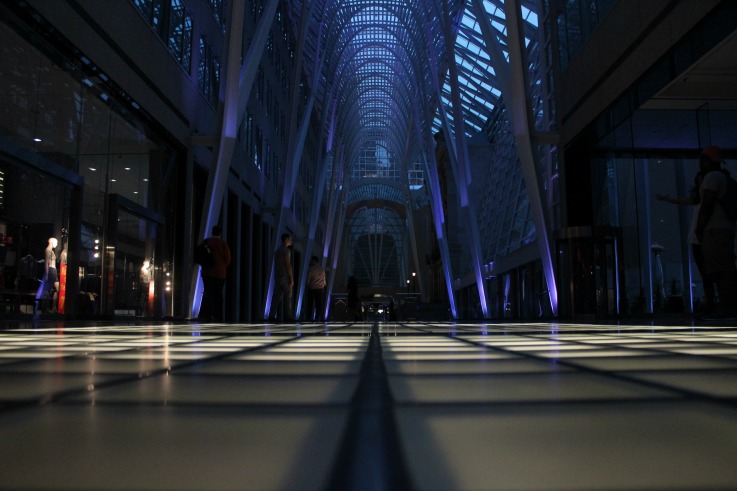 While 2016 may have thrown some unexpected curveballs, both in retail and wider world issues, it was also a year of exciting new ideas. From fantastic pop-ups to incredible new tech and some amazing store openings, we've rounded-up our 50 favourite retail initiatives in 2016. With each chosen for its influential or inspiring properties, how might you be able to make use of these in your retail business?
Pop-ups
1. Louis Vuitton 3D printed pop-up shop
Last year Sydney saw the opening of the world's first 3D printed pop-up shop by none other than luxury brand Louis Vuitton. The company worked with 3D printing specialist Omus to print the 968 square foot structure in only 18 days. While pop-ups are already a well-established flexible retail option, this initiative could see them becoming even more widely spread by giving retailers the opportunity to put a store anywhere and with almost any design thinkable.
2. Kanye West's Life of Pablo stores
Following on from previous pop-up experiments, famed rapper Kanye West opened not one, but 21 global pop-ups simultaneously last year. Designed to promote a clothing line based on his album 'The Life of Pablo', the short-lived stores created waves with West's fanbase. As a branding and promotion exercise choreographed right across the world at the same time, The Life of Pablo pop-up stores were a fascinating example of building buzz.
3. The Good Ship Benefit
Beauty brand Benefit took the pop-up to open water last year. Located at the Victoria Embankment in partnership with sightseeing operator City Cruises, The Good Ship Benefit was three floors of pampering and indulgence on a boat. Themed around San Francisco, visitors could get skincare tips, treatments and shop for Benefit products while on-board. There was also a beach bar serving cocktails and fitness classes, a space for afternoon tea and a restaurant for floating dining. As a space to spend time in and enjoy, The Good Ship Benefit was a great example of engaging customers through something a bit different.
4. Bert & May X Darkroom barge
As part of 2016's London Design Festival, tiles and interiors designer Bert & May partnered with design label Darkroom to turn the Bert's Barge on Regent's Canal into a floating pop-up store. Called Split Shift, the collaboration saw the barge decked out with tiles and fabrics made in Darkroom's signature colours and geometric style, as well as a new paint colour – Darkroom Black. By working together the two complementary brands were able to offer customers something exclusive.
5. Perrier-Jouët's L'Eden
Another London Design Festival concept was L'Eden from champagne big name Perrier-Jouët. This pop-up had an interactive experience from designer Noé Duchafour-Lawrance that used 3D printed elements in the design. Most impressive though was the world's first bio-responsive garden, created by Bompas & Parr, where the plants moved in response to human movement. By evoking natural elements Perrier-Jouët ensured that the lasting memories of its brand were as a luxurious and relaxing experience.
6. IKEA Dining Club
Standing out among a number of dining-related pop-ups last year was IKEA's DIY Dining Club. This free experience let lucky visitors prepare a meal of brunch, lunch or dinner with up to 20 of their family and friends. With places limited IKEA managed to make the experience as inclusive as possible by also running workshops with guest speakers, and tied in its own retail offerings with a shop and café selling kitchen supplies.
7. Makers & Friends
Another unusual initiative in the pop-up world is Makers & Friends roving shop. Launched last year, the pop-up gives independent designers an entry-point into the high street. What made it truly unique though is that the location of the store kept changing as it travelled across the UK offering a different selection of curated products. It also held workshops that let shoppers get closer to the makers themselves. For some retailers a store tour could be a good way to test out new markets and areas before launching a permanent space.
8. The House of MinaLima
Award-winning studio MinaLima, famously known for its 15 years of graphic design work on the Harry Potter films, gave fans a chance to get closer to the franchise. Spread over three floors, the pop-up (which shows no signs of closing soon) has graphics from the wizarding world, mixed with original props from the films. A shop lets visitors take home prints, prop replicas, postcards and notebooks to recreate the experience at home. It's a great example of an immersive experience that helps connect fans to the people behind some of what they see on screen – a technique that could be used by all sorts of other designers throughout the business.
9. Made by Google
This New York-based pop-up was all about putting Google's latest products in the hands of shoppers with nothing actually available to buy on the day. With a living room/kitchen themed space for testing out Google's Home, the company's smart home offering, the space was also home to the Pixel mobile phone and Daydream VR headset. Experiential stores aren't a new concept, but for major execution Made by Google was a slick example of using physical stores in high-profile places to build brand recognition quickly.
10. Gillette RZR MKR
Operated out of Boxpark in London, Gillette's RZR MKR pop-up hosted a 3D design and print competition in partnership with 3D Hubs and MakersCafe – the UK's first 3D printing café. The event asked visitors to reinvent the razor handle by using a variety of different materials such as Playdoh and Sugru or drawing onto paper or an iPad. The most innovative handles were then put on display. Rather than just promoting things, the pop-up was an interactive way for Gillette to engage with its audience, primarily men, and to find out what they want in a razor handle. This could prove valuable in the future, while at the same time the participants may well have Gillette front-of-mind when next shopping for a razor.
11. Pop into Berlin
You may be familiar with pop-ups promoting a single brand, but how about one promoting an entire city? Pop into Berlin was launched by city promotion agency Berlin Partner as a travelling store that showcased more than 20 creative brands and start-ups in Berlin. The store changed its location every week moving between European cities such as London, Stockholm and Paris. As a means of spreading the word about Berlin's creative communities it's a unique one, but it's also an idea that could be utilised by retail brand collectives as a cost-effective means of global promotion.
12. IKEA Toronto Pop-up Experience
Across the pond IKEA offered up an even more innovative pop-up. The Toronto-based food-focused pop-up offered sampling and learning events and a giant digital recipe book that shoppers could interact with. Although 50 different products were available to buy, customers didn't have a basket to put them in, but were instead given an RFID enabled wooden spoon. They could tap this on the shelves of products they wanted to buy to add them to a shopping list. This was brought up at the checkout when it was time to pay. While a wooden spoon might be a bit unwieldy, the pop-up does show the potential of tech in simplifying the shopping process.
New stores
13. Dyson Demo
Dyson Demo is the vacuum cleaner company's first physical brand store in Britain. Designed to be an experiential space, the store displays the different Dyson products on plinths with no other stock visible. Customers can fully test products such as vacuum cleaners on different floor types and can even choose different types of dirt to vacuum up. There is also an in-store hair salon where customers can have a wet or dry blowdry with Dyson's new hairdryer. Dyson Demo shows that whatever your product or brand you can create a great experiential space that fans can engage with.
14. Sonos New York
For its first flagship store in New York speaker company Sonos tapped into the experiential trend, as well as concentrating on beautiful design. The store features seven sound-proof house-shaped pods, which are each kitted out inside with different designs, where customers can test speakers in comfort. There is also a 'Wall of Sound' feature wall made up of Sonos products and foam, and dotted throughout the space are lounge areas. With few products on display, the focus is on enjoyment of music and exploration, but the attention to detail makes this a benchmark space.
15. Starbucks European express store
Last year saw Starbucks launch its first European express store in Canary Wharf, London. Building on express stores elsewhere in the world, the space uses an open layout to create a walk-through experience that lets customers order, pay and collect their order as quickly as possible. The menu has been deliberately streamlined and is displayed digitally so it can be quickly updated. This format lets Starbucks offer the best possible customer experience to its fans by catering the store to their needs.
16. Currys/PC World Oxford Street
Bringing together three separate brands (Currys, PC World and Carphone Warehouse), the new store is designed to be innovative in its own right and a site for testing new ideas in the future. It boasts a coffee shop, mini Dyson store space, the largest digital wall on Oxford Street and O2's Smart Steps concept, which creates a heat map of customer activity in the store. What's also interesting is the dedicated space for bundles and tailored packages where customers can get everything from products to broadband and on-demand content. As a means of locking in a customer and retaining their business long-term it's an idea that is likely to be seen more in the future.
17. Mamas & Papas One Four Four
This small-space concept from Mamas & Papas has a boutique feel to reflect the area local to the store and a new brand name, One Four Four, to match. Part store and part community space, One Four Four stocks an edited selection of Mamas & Papas products, as well as offering an events space. The layout is split into different areas in a reflection of the larger Mamas & Papas stores, with the entire product range available to shop digitally in-store. With One Four Four, Mamas & Papas has found a way to diversify its brand and test a new concept at the same time.
18. JW Anderson Workshop
When the young fashion brand decided to branch out into a physical shopping space it opted for neither pop-up nor traditional flagship store. Instead the JW Anderson Workshop is a collaborative space which sees the designer working with creative partners to use the space for installations, exhibitions and events. With each idea running for a different amount of time, the aim is to create a space that offers one-off experiences and sometimes products for sale as part of that. More than anything though it's a brand-building space that gives customers reason to keep checking in.
19. LEGO Store
LEGO's new flagship store (and largest LEGO store in the world) in London's Leicester Square is a great exercise in creating a space that embodies a brand. Not only can customers shop for LEGO products, they can also interact with life-sized LEGO models, and create a personalised LEGO mosaic to take home. The digital endless aisle means that customers can browse through all of the sets available in-store and even send a message to the smart watches of staff if they need assistance.
20. Veggie Pret-a-Manger
Initially launched as a pop-up, this London-located Pret store selling on vegetarian/vegan food has become a permanent offering. Customer support has been so strong for the initiative that Pret is considering opening a second Veggie Pret. This is a great example of innovation and testing in retail, and most importantly listening to customer feedback, which helps them to feel closer to the brand.
21. Uniqlo Wearhouse
Last year, Uniqlo reopened its London flagship store, which incorporated a new concept space called Uniqlo WearHouse. Designed to be a cultural hub with its own street entrance as well as access through the store, the WearHouse puts on exclusive events and showcases the brand's LifeWear range with a different theme each month. As a space for displaying new concepts, which is both part of and separate to the main store, Uniqlo's WearHouse is a great engagement tool for would-be customers and brand fans.
22. Nike Soho NYC
Nike's huge new 50,000 sq ft store in New York's Soho district is a fantastic example of what the store of the future should be. Spread across the five floors, the store's focal point is its three immersive experiences that let customers try out products while running or playing football or basketball. Their movements are tracked by cameras, which then feeds into the Nike+ app. What's more the connected nature of the store means staff can see when a customer last tried out the experiences and what shoes they were wearing. There is also space for community events, including Nike's run club, and showing off new innovations and special editions. Everything comes together with the aim of providing a personalised experience for each customer, while showcasing everything Nike has to offer.
23. Adidas 5th Avenue
Not to be outdone Adidas also launched a new New York flagship store last year. This four-floor space has a high school stadium theme, and like the Nike store has dedicated space for testing of products – this time on track and treadmill. The Adidas store also has a shoe customisation and print shop where customers can personalise their purchases, and an in-store juice bar to add to the healthy lifestyle experience.
Of particular interest is the same-day hotel delivery service. With New York a big draw for tourists Adidas has deliberately incorporated a way to make their shopping experience better by reducing the need for them to carry bags of products away from the store. In turn this may mean customers purchase more. It's an interesting detail that could easily be replicated by other retailers in prime locations.
24. IKEA Stratford click & collect
The Swedish furniture retailer opened its first London-based click and collect space last year. The smaller space format means it stocks only a small range of items to take home, but customers can pick up previously ordered products. They can also speak to IKEA staff, get planning support for kitting out a new kitchen or living room and order products for home delivery. By creating a space focused on service, as opposed to large product ranges, IKEA has been able to penetrate important locations without the expense of huge warehouse premises.
25. Fabled by Marie Claire
One interesting partnership from last year was women's magazine Marie Claire and online grocery service Ocado. Fabled by Marie Claire is a beauty-focused store that aims to marry the online and offline experience by letting shoppers interact with brands and products through digital touchscreens, as well as test out new products in person. The Fabled Edits section adopts an editorial-style recommendation approach with a curated selection of the latest products. The backing of a big name magazine like Marie Claire makes this different to your average beauty store, and for readers may give them a vote of confidence to shop there. The editorial-style curation is also a trend that may prove influential as retailers aim to help guide customers through the myriad of options available to them.
26. Bentley Westfield White City
As the latest car brand to move into the traditional shopping centre, Bentley focused on creating a luxurious retail space that fit with its brand image. The store caters for fans of the brand selling everything from lifestyle products featuring the Bentley name up to those looking to buy a car. A storytelling wall explains the construction process for each car, particularly highlighting the hand-made nature. Customers who want to see or test drive the cars themselves are taken down to a lower level garage.
Most exciting though is the use of the Bentley Inspirator app which uses facial recognition technology to identify emotional responses to images and then suggest the perfect Bentley for the user. With Bentley offering customisation at every level of its cars, the app is a fantastic starting point for discussions, even if it's that the customer doesn't agree with the suggested specification. The tech isn't intrusive, not does it require specialist equipment outside of an iPad, which makes it a great example of digital enhancing the shopping experience.
27. Waitrose cashless store
In a first for the major UK supermarket brands, Waitrose launched a cashless store on Sky's campus head office. As the name suggests the store doesn't accept any cash payments, only card and mobile, and all of the checkouts are self-service. Although for Sky employees only as opposed to the general public, it's an interesting foray into cashless that could easily be implemented in other small format convenience stores.
Tech
28. Amazon Go
Arguably one of the most potentially disruptive new initiatives of the year, the first Amazon Go store may only be available to staff at present, but the implications are huge. This grocery store lets customers pick up the items that they want and then walk out without going through a checkout. Instead sensor technology tracks what has been picked up and then the total amount is billed to the shopper's Amazon account. This completely shakes up the traditional shopping experience, and could hugely influence others should it take off.
29. Topshop Top Pitch
Although incubator programmes are becoming more common in all sorts of industries, Topshop's Top Pitch is still an interesting initiative for its potential to disrupt two sectors. The programme was focused on wearables, a sector that is still yet to breakthrough to widespread adoption, but with a fashion focus. The aim was to work with a company to create something of use to the mass market, but also with the right aesthetic appeal for fashion fans. As a retailer of fashion, this type of programme keeps Topshop on the cutting edge of what's possible.
30. Charlotte Tilbury Magic Mirror
Magic mirror technology has started to become more well-known, but for its new Westfield London store top make-up brand Charlotte Tilbury created something special. Partnering with augmented reality (AR) solutions company Holition, the magic mirror lets customers see what they would look like wearing one of 10 signature make-up looks. Augmented reality virtually overlays make-up onto the user's face with options to view day and night mode. The mirror can also take up to 10 images and email them direct to the customer. Postcards outlining the products used for each look make for an easy transition to sales. For a retailer like Charlotte Tilbury which relies on the real-life experience of a makeover to make sales this magic mirror is a great digital bridge for serving customers.
31. John Lewis The Eureka Initiative
Building on its work with start-ups through its JLabs initiative, John Lewis has now partnered with start-up accelerator TrueStart to find and fund new innovations. The Eureka Initiative will also allow start-ups backed by TrueStart to leverage John Lewis' expertise. The aim is to fast-track the best ideas and bring them to market, while keeping John Lewis at the forefront of new developments. While not everyone can necessarily provide the financial backing that John Lewis can, there's certainly an argument that retailers should be looking at partnerships to help keep them ahead of the curve.
32. Spruce Bot
As a barbershop/clothes outlet Spruce for Men has built up something of a name for itself. It was the launch of the Spruce Bot last year though that took it to the next level. This specially developed programme helps to run the store by following up with customers for feedback, informing staff of a customer's name as they enter and storing customer profile information. It's not an app so there's no barrier from a customer perspective, but it's a major experience enhancer. Spruce is now looking to license the technology to others, which means bots could be running more stores very soon.
33. BT Alexander Black digital store
In 2016 BT opened its latest Alexander Black digital concept store aimed at highlighting how digital tech can be utilised in retail. Based on BT's global R&D hub at Adastral Park, the Alexander Black store has more than 40 solutions for integrating digital into the physical store, and even boasts a café. While not aimed at any one retailer in particular, spaces like this may help accelerate the adoption of useful digital in stores and serves as a test-bed for the technologies that BT will aim to role out to customers in the future.
34. Staples Easy Button
The big red plastic Staples Easy Button has been part of the office supplies firm's marketing since 2005. In 2016 though it took the next step to make the Easy Button more than a novelty item by combining it with IBM's Watson artificial intelligence technology. Customers can use the new Easy Buttons to automatically reorder products from Staples as part of the Staples Easy System, which can field orders by voice, text and email from a variety of devices. Staples has cleverly leveraged the almost ubiquitous nature of its Easy Button in offices to offer its customers a better service.
35. Sephora Virtual Artist
An addition to both the Sephora app and its website, Sephora Virtual Artist helps shoppers to try on looks and perfect their make-up techniques. The app provides best results by overlaying thousands of different lip colours and combinations onto the user's own lips. Since its launch at the beginning of 2016, Virtual Artist has been updated to include step-by-step tutorials, the ability to try on false eyelashes and even try on lipsticks through Facebook Messenger. It's one thing to develop a new digital offering for customers, but it's quite another to keep improving and adding to it regularly to keep customers coming back.
36. Lowe's Microsoft HoloLens
Home improvement company Lowe's has been experimenting with a variety of different ideas in recent years. Last year it was a partnership with Microsoft's HoloLens headset to reimagine the process of remodelling a kitchen. Using the headset customers can see a holographic version of their new kitchen, changing all of the options and colours as they see fit. The beauty of using holograms rather than VR is that customers can physically interact with a showroom kitchen, while changing the look to fit their specific wants. Lowe's benefits from being able to show customers more options full-scale without them taking up more floor space like traditional showroom set-ups.
37. NearSt app
We've written about NearSt before, but the potential of this location-based physical shopping enabler shouldn't be underestimated. Customers can search for items they want in the NearSt app to find out which stores in the local vicinity have it in stock. They can even reserve or pay for it then and there. As fast as Amazon and the like now are, at present they still can't beat the store round the corner for speed of getting an item in your hand. Having started life focused on books, NearSt is expanding into other types of retail and services and could be a real influencer when it comes to using location in shopping.
38. IBM GM OnStar GO
One thing that 2016 brought was the 'first cognitive mobility platform' via a partnership between GM and IBM. Using the Watson technology, OnStar GO cars use machine learning to analyse data, learn driver preferences, find patterns and make decisions. This could mean tuning into a personalised radio station or seeing that the car is running low on fuel, finding a nearby petrol station, turning on the pump and paying. The tech offers opportunities for brands to design experiences that customers might want to take advantage of. There's also the wider question of whether this type of tech could be used elsewhere, such as in a retail store, to analyse customer information and provide support.
39. Kabuki VR shopping with Voice Chat
Japanese e-commerce retailer Kabuki-Pedir came up with a VR-enabled shopping app last year that lets users browse products and view additional content like fashion shows. They can check the details of specific products and buy directly from the app. In something of a first though, the Kabuki VR app has a built in voice chat function so that shoppers can talk to their friends as though out together. As a way of making shopping online more sociable, this service is certainly an interesting step.
40. Google Hands Free payment app
Although first teased in 2015, Google officially launched its innovative new payment method last year. A step beyond mobile payments service Android Pay, Hands Free lets customers pay for items in a participating store or restaurant without even taking their phone out of their pocket. All they have to do is say "I'll pay with Google" and the assistant will check their identity against a photo to ensure there's no fraud. Although still very much in test mode, this initiative shows that the possibilities for mobile payments are far from finished.
41. IKEA virtual reality kitchen
In one of the more interesting VR pushes of last year, furniture retailer IKEA created an app that lets those with an HTC Vive headset explore and customise a virtual kitchen. Users can open drawers, take out cooking equipment and make meatballs and most importantly – change the colours and finishes of the cabinets to see what they look like. They can also view the kitchen from different height perspectives. Although still fairly simplistic in terms of customisation, this initiative is a great example of how VR could help people with buying decisions in the future.
42. John Lewis visual search technology
In an effort to help customers navigate the many options available to them when shopping, John Lewis has added visual search technology to its iPad app. Powered by Cortexica, the tech lets customers click a 'find similar' button on their favourite fashion products to get other suggestions based on colour, pattern, shape and more. With an apparent 90% of customers saying the feature was useful, this type of tech could become a common retail feature.
43. LoweBot
Another top initiative of Lowe's is the use of autonomous robots to greet and assist customers as they enter the store. Piloted in the San Francisco Bay Area, the 'LoweBot' is made by Fellow Robots and uses a 3D scanner to identify people when they arrive. It can be used to search for products either by speech or text input, and then guide the customer to where they are in the store using smart laser sensors. It can also show special offers and scan the shelves to send inventory info to customer assistants. The LoweBot helps support customer assistants by freeing them up to deal with more important queries.
44. Boden 3D body scanning
Some retailers are making 3D body scanning part of their regular in-store offering. Fashion retailer Boden explored a different take on the trend last year when it invited 200 shoppers to undergo a full body scan. With an aim to find out more about the average shapes of customers, Boden deliberately invited engaged shoppers from its mailing list to take part in the project, which was powered by Sizemic. As a result Boden has valuable data about its customers, and how they match up to standard sizes, which could influence its sizing or offering in the future.
45. Tesco IFTTT
Last year Tesco became the first UK supermarket to officially launch as a service on If This Then That (IFTTT) the service that lets users connect different services together and automate actions based on certain criteria. It means that users can create Recipes that add Tesco products to their basket on certain days of the week or if the weather is hot or cold, or when it drops below a certain price. As the move towards the Internet of Things (IoT) accelerates, services like IFTTT can help retailers compete with the broad reach of tech-based companies like Amazon.
46. SoftBank's Pepper robot
Last year Japanese telecoms company SoftBank put its humanoid robot Pepper to the ultimate test by opening the Pepper Phone Shop pop-up. It was the first store staffed only by the robots which can analyse visitors' facial expressions and tone of voice to determine how they are feeling. Pepper answered questions, provided support and chatted to customers about their phones. With Pepper robots having already been used in a number of other customer service roles, this large-scale pilot paves the way for stores to more widely use robotic help going forward.
Promotional
47. Topshop London Fashion Week (Runway to Retail)
For 2016's London Fashion Week, Topshop trialled a new Runway to Retail initative, which enabled the audience to shop a selection of pieces from its Topshop Unique collection in-store and online as soon as the show ended. In a first for Topshop it meant that customers could see the clothes on the runway and then buy and wear their favourite pieces immediately. A great example of a see now, buy now model for audiences that have grown up on the immediacy of social media.
48. Oasis colouring in windows
To mark the launch of its new spring/summer collection fashion retailer Oasis teamed up with illustrator Milly Jackson to create an interactive window display. A handful of stores across the UK used the illustrations to create giant colouring-in windows, which shoppers were encouraged to add colour to. Mini colouring in packs were also available for people to take home. Although a fairly simple low-tech option Oasis tapped into the colouring in trend and people power to create a buzz, with passers-by encouraged to share images of the windows as they became filled in on social media.
49. Sprint/Starbucks Pokemon Go sponsorship
Pokemon Go was the AR smash hit app of 2016. While it may not be crashing servers from demand still, ongoing large player numbers convinced Sprint and Starbucks to jump onboard as sponsors at the end of the year. As a result both brands have seen their store locations in the US turned into Pokestops and gyms in the game. With smartphones becoming even more ubiquitous, coupled with developments in tech, the potential for retailers to find new ways to connect with audiences in new ways is always growing.
50. Moncler Freeze for Frieze
In order to launch its new London flagship with a bang, clothing brand Moncler collaborated with the Royal College of Art on the Moncler Freeze for Frieze project. Artists, musicians, designers and other creative supplied 400 postcard size pieces of artwork, which were signed on the back so that shoppers didn't know the artist's identity until after the sale. A selection were also sold online. With the proceeds going to fund two places on a two-year course at the Royal College of Art, Moncler found an innovative way to combine marketing with giving back.
What was your favourite initiative? Did we miss any great ones? Share your thoughts in the comments.
For more great things happening in retail, take a look at our list of the top 50 retail tech startups worldwide.
Find out how we can help you identify and discover the breakout trends in offline and online retail that will put you years ahead of your competition. Get in touch here.