Retail
Everything we learnt from Shoptalk Europe 2017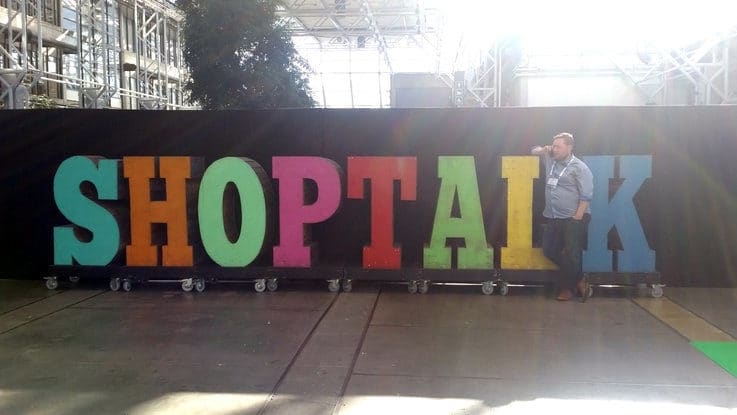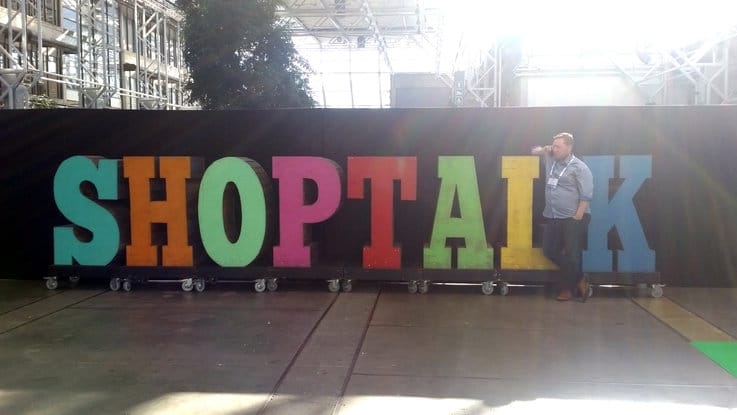 We're fresh back from Shoptalk Europe and armed with top insights to share. This year's event in Copenhagen had huge pull across the industry, serving as a great place to meet people, exchange ideas and learn.
With the three-day programme offering a huge array of presentations and things to see, we've gathered up our favourite highlights and the trends they feed into: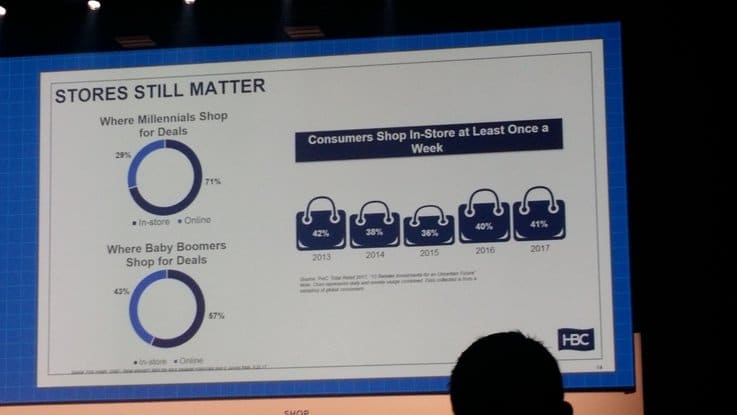 Creating better experiences
Jerry Storch, CEO of Hudson's Bay Company, managed to sum up the whole focus of the retail industry in just four words – "great stores, great internet." Although it sounds obvious, the clarity of the message made a real impact among attendees. Everyone needs both aspects, so whichever you start with you need to work on the other – retailers that have great stores are working to create great online experiences, while tech companies are working to build great stores.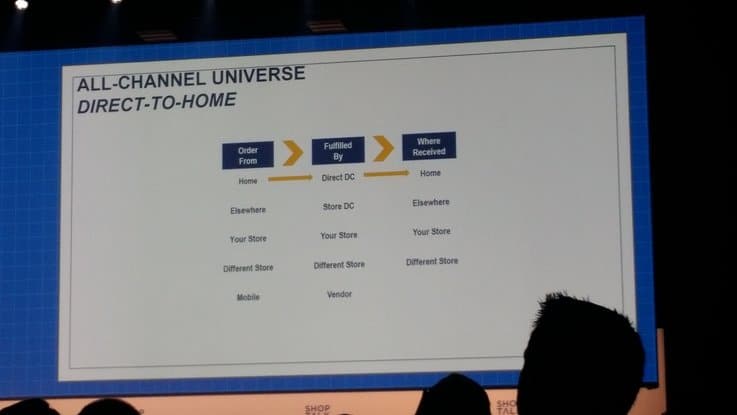 He also noted that the retail journey has three distinct stages – start point, mid-point and end-point (or where the product is ordered from, who it is fulfilled by and where is it received) – but within this there are more than 100 different combinations. Customers should be able to order and receive items in any combination of ways, depending on their wants and needs at the time. However, Storch pointed out that he knows "no retailer who offers more than four or five of these" combinations meaning there's a lot of room for improvement.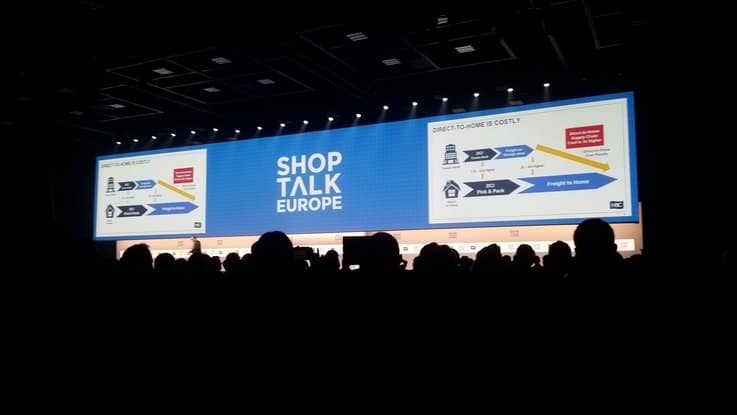 Also making the case for improvements was Li & Fung Group's CEO Stephen Fung, who shared his insights on bringing the global supply chain management business into the 21st century. He noted that "every conversation I have with customers [ie clients] is not about cost. It's about speed."
As a result, Li & Fung is trying to disrupt its own business to create a super-agile, super joined-up, holistic supply chain. This requires developing a system for all of the different partners to work in unison. One of the biggest ways the company is doing this is through its LF Digital Centre of Excellence, which is creating a platform for the digitalisation of the supply chain.
Fung also highlighted how product development is part of the solution, so that retailers can design, mock-up and ship within the same supply chain. This is becoming particularly important to fashion where trends are fast moving with Fung noting that "if something is trending, you should be able to approve a new design in milliseconds. Capacity needs to be confirmed immediately." Through its software Li & Fung is creating the opportunity for designs to be made into prototypes in just a matter of hours – something we're likely to see increase in the future.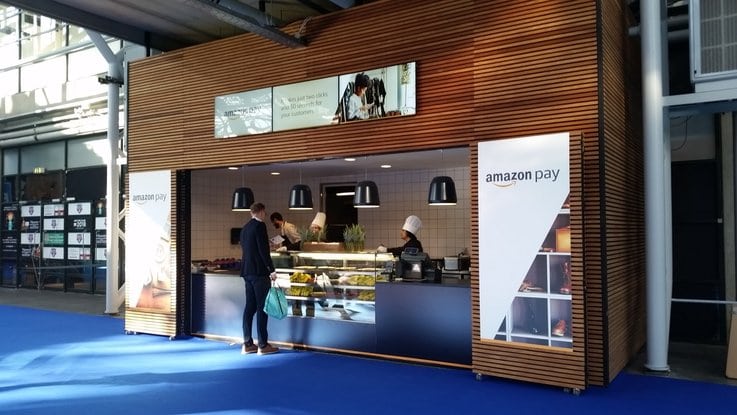 Community and Sustainability
Elsewhere, Adam Hockney, Retail Director of Rapha, pressed home the importance of community and experience. He noted that Rapha's "product is experiences" and its stores (or Clubhouses) are designed to reflect that. The company has 18 Clubhouses worldwide and more than 12,000 paying Rapha Cycle Club members.
Every Clubhouse is profitable and the company is looking to open three more in as many weeks. Hockney also revealed that Rapha is now working towards creating a tech-enabled ecosystem where customers can click-and-collect orders, as well as opening up the Rapha world with rides for all abilities.
Carla Cammilla Hjort, Director of IKEA's creative future-living research lab Space10, explained how the space is dedicated to tackling the bigger issue of designing better, more sustainable ways of living, rather than products or furniture. She noted that, "70% of people will live in cities by 2050", and in order to keep up with that as a planet we "have to build a city the size of New York every two months for the next 35 years."
Sustainability is a really crucial element of this as the population will also need 50% more energy, 40% more clean water and 35% more food by 2050. IKEA is one retailer looking at creative ways of addressing this challenge, such as vertical gardens and pop-up hydroponic farms. You may also be interested to know that IKEA is the seventh biggest restaurant chain in the world, so food growth is particularly important to the brand.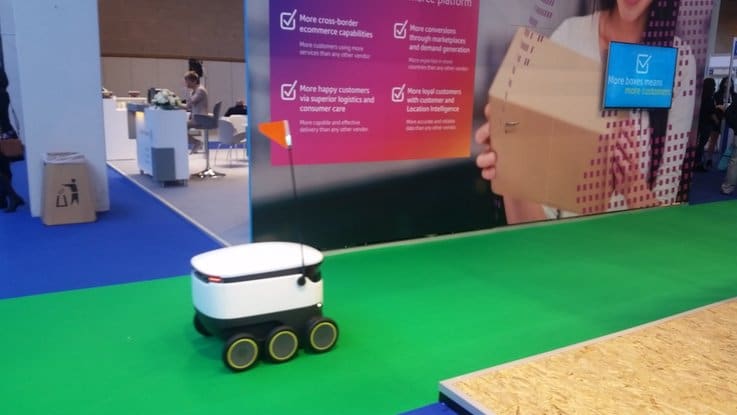 Digital revolution
You might not expect a 30-year old company to be leading the way in digital, but Ulric Jerome, CEO of MatchesFashion.com, gave an eye-opening talk on the growth of e-commerce and embracing digital. In fact, currently more than 50% of its sales come from its online activities. This is a huge achievement given that it only founded its digital platform in 2013 and now ships to 176 countries worldwide.
MatchesFashion creates its own bespoke digital content under the banner The Style Report, which is all shoppable. This serves as a great way to introduce new brands, with customers able to order same day 90-minute delivery slots from 9am every day. If you see something you want, you can have it in your hands just a short time later.
Also, Jerome highlighted the company's new Style Daily service – a new daily-updated content stream via the MatchesFashion app, which will deliver shoppable fashion content and news. The service uses a chatbot style approach to deliver the content making it easy to interact with and customers can curate the content they see to ensure it's relevant to them. This helps to continue to blur the line between marketing and useful content.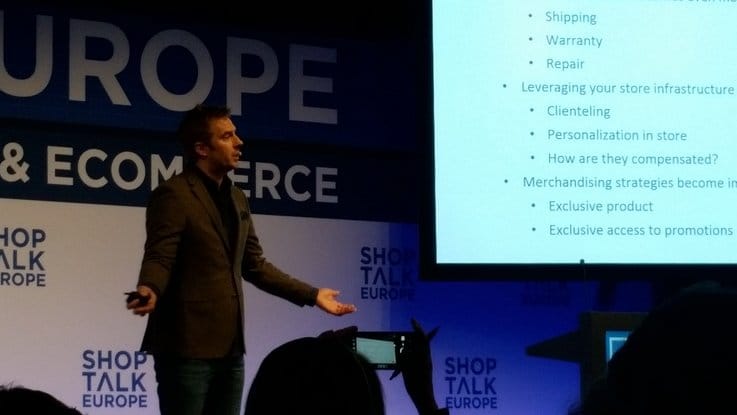 Competing with Amazon
With Amazon often dominating the retail conversation at present, TUMI's Chief Digital Officer Charlie Cole advised retailers against trying to compete with the behemoth saying, "don't try to out-Amazon Amazon. You need to work out what you do differently and focus on that." He pointed out that Amazon is great at one-off purchases, but not at building relationships with customers or delivering aftersales.
Cole explained how TUMI spent $5000 testing a system which allowed staff to see what customers had bought before, how often they interacted with the brand etc, in order to better build these all important relationships. A roll-out across all stores ultimately led to a 14% increase in revenues. By being able to look at both online and offline behaviour, TUMI was able to improve the offline experience to the benefit of increased sales.
Cole also emphasised the importance of making customers feel special. With TUMI already having created a big business out of its signature bag, the company decided to create a very limited run of the same design in leather. All 30 sold out incredibly quickly, so the company increased production and put some of the bags in some stores. It then sent customers within travelling distance of those stores a targeted email telling them that they were in a store nearby and ready to buy.
By testing, targeting and scaling up, TUMI managed to create a $2 million business from the leather version of the bag alone. It goes to show that giving customers the sense that they are getting something special is a great way to build relationships and loyalty.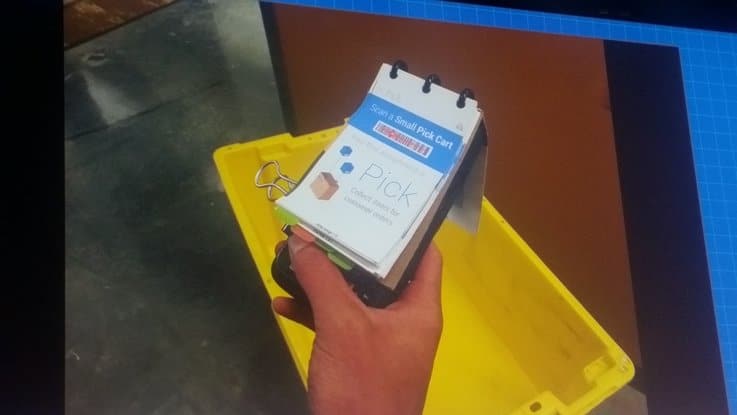 Talking of Amazon, Amazon Prime Now's Director Marianglea Marseglia provided an illuminating insight into how the service went from being green-lit to a working concept in just 111 days. The company leased a space in downtown Manhattan where it hacked together a warehouse space featuring a range of items, plus chilled and frozen food. Testing for the warehouse app was done by printing out each step of the process so each could be scanned in order.
Having started life in New York in 2014, Amazon Prime Now was in over 30 locations in 2015 and over 50 cities across nine countries by 2016. It is also proving an interesting first step for Amazon in entering new markets such as Singapore. The service is testament to the speed with which innovation can happen in retail if desired.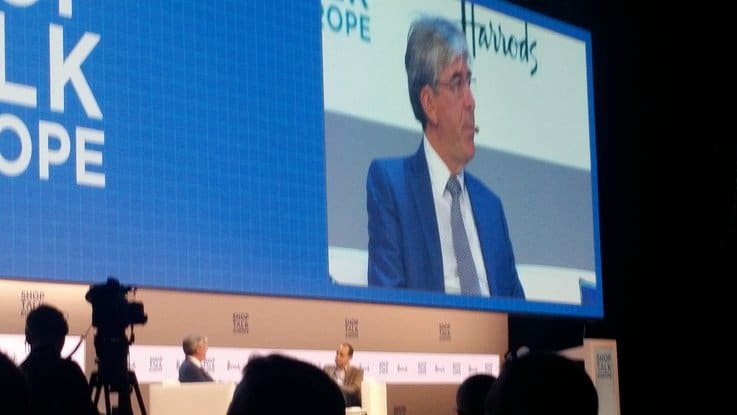 The luxury experience
With the brand's sales up 23% on last year, Harrods' MD Michael Ward had plenty to talk about during his fireside chat. He noted that Harrods' "focus is on experience and surprising the customer." The company is investing big in revamping its food hall (to the tune of £20 million) in order to reclaim the crown for food in London.
Experience plays an important role here too with Harrods bringing in top bakers and patisserie chefs, as well as giving customers the opportunity to roast their own coffee. When it comes to offering things no-one else does, Ward highlighted Harrods' clever in-store cigar space which allows customers to smoke inside and not have their clothes full of smoke. While it may seem like a niche offering, Ward did reveal that Harrods stores £250,000 worth of cigars per customer on average making this an important feature for its clientele.
When asked about Brexit Ward said, "We focus on the top 0.1% of the world's wealthy and they won't be affected by Brexit."
He also talked about better shopping experiences, using the example of someone who wanted to spend £250,000 on a necklace. In London their choices would be to visit Bond Street where they would have to go in and out of multiple stores, often as the only customer, or go to Harrods where they can visit all of the same brands easily. When it comes to making a final choice Harrods is also able to display all of the products side-by-side so there's no back-and-forth between different stores. Ease of shopping experience is going to be more and more important going forward, so Harrods is laying the groundwork now.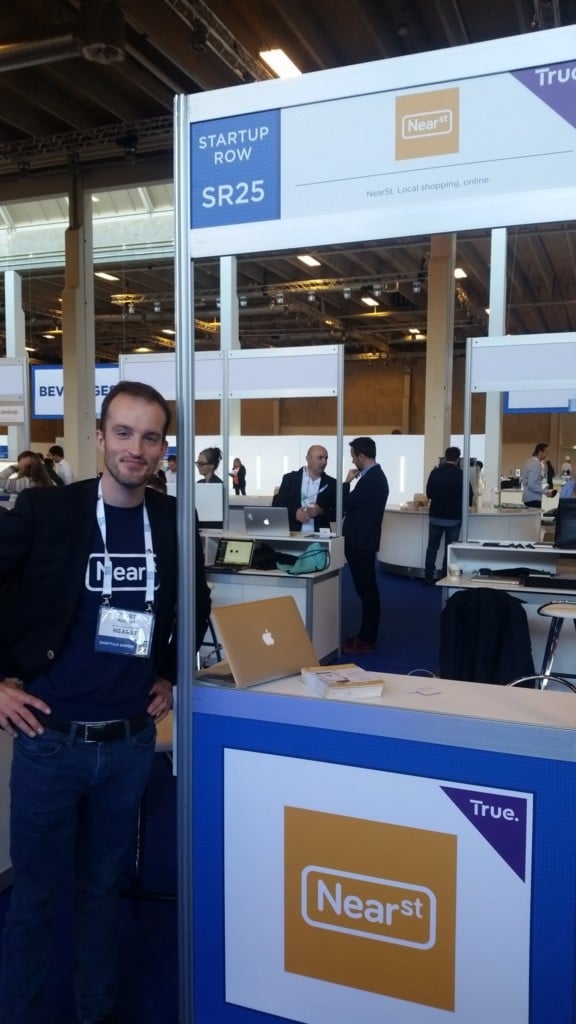 We also have to mention Shoptalk's StartUp Row, which was well worth a visit as a veritable who's who of who retailers should be talking to right now. Check out the full list of 64 startups and what they do in our roundup post here.
Find out more about the latest trends in retail by taking part in one of our Insider Trends retail safaris.