Interviews
How Health Food Wall is making fast food the healthy option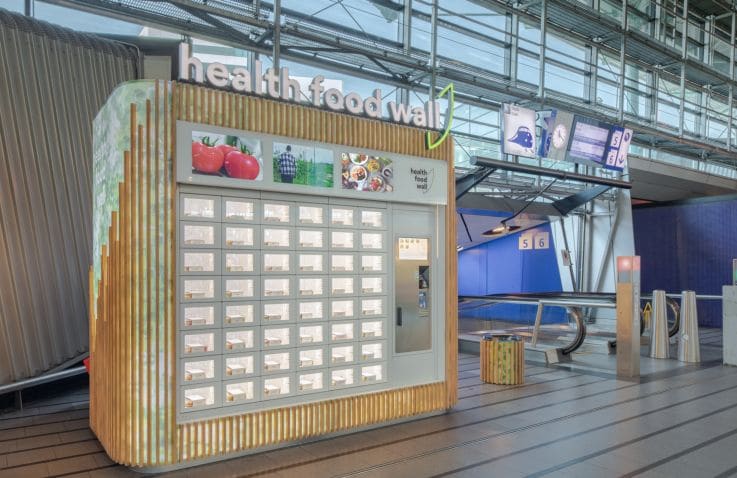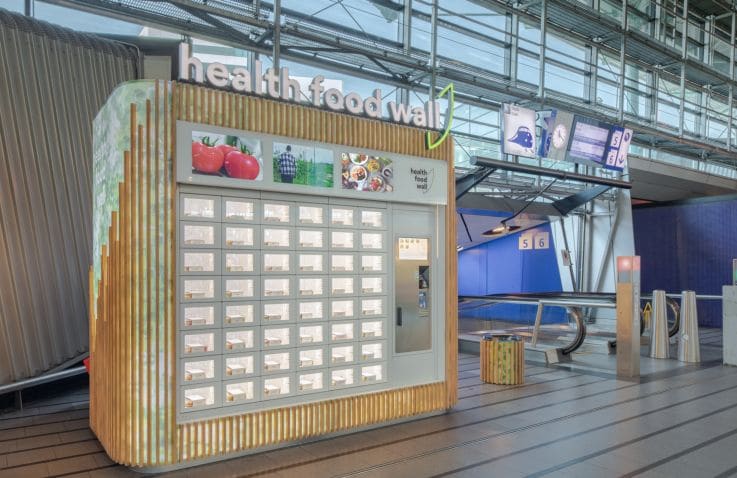 Health Food Wall is exactly what it sounds like – a wall of healthy food options. Launched in 2018, the machine-based concept aims to marry the convenience, speed and efficiency of traditional, unhealthy, fast food with healthier, more sustainable, plant-based options.
The innovative hardware/software combo makes buying a fresh, healthy meal or snack the work of seconds. The concept is already sweeping its native Netherlands due to the ability to locate the automats almost anywhere people might be. It's a solution for a world that is increasingly fast paced but sensitive to health and environmental impact.
We spoke to owner and founder Anouk Snelders to find out more about how it works, why giving customers choice is so important and where the opportunities for the concept lie.
Anouk Snelders, Owner and Founder, Health Food Wall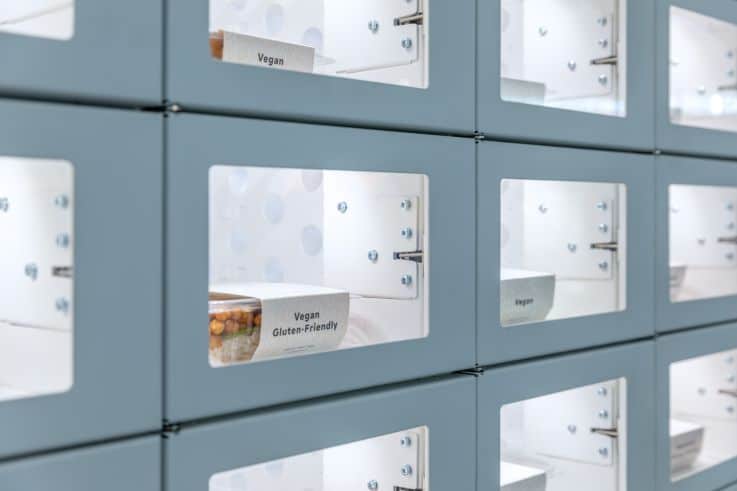 Can you describe what Health Food Wall is?
I started Health Food Wall because of my experience in food and nutrition. I have a degree in nutrition and dietetics, and I worked as a vegetarian chef in Amsterdam.
Having seen huge growth in vegetarian and plant-based products inside the Netherlands, and outside, I felt the market was missing the piece where healthy vegetarian and plant-based food was as fast and easily accessible as fast food.
In the Netherlands we have a concept called the FEBO, which is like a slot machine with croquettes and other unhealthy fast food snacks. I saw an opportunity to combine the speed and efficiency of the FEBO wall with healthy plant-based products.
I opened the first Health Food Wall in 2018 in a lunchroom setting and the concept is now expanding rapidly within the Netherlands, and also outside the Netherlands through licensing. It's a highly efficient concept that is accessible 24/7 without staff and other costs. The Health Food Wall can be located almost anywhere from campuses to airports to hospitals to offices, and so on.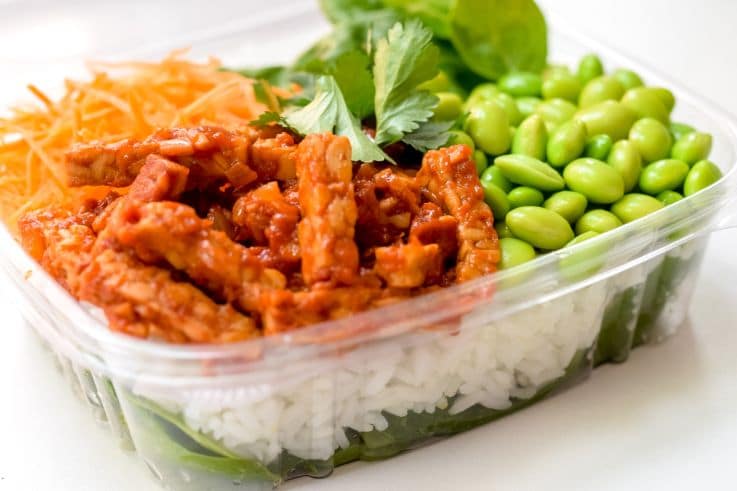 What kind of businesses have you worked with so far?
At the moment, we're operational at Schiphol airport, which was a huge deal in the Netherlands. It's the biggest company in the Netherlands. We also recently opened at one of the largest hospitals in the Netherlands – the AMC in Amsterdam – and our first unit in an office setting.
We're focusing mostly on caterers right now. The Netherlands is a huge catering country with every location having a caterer. It's crucial for us to establish collaborations with the caterers, because they are ultimately who must accept your brand into the market.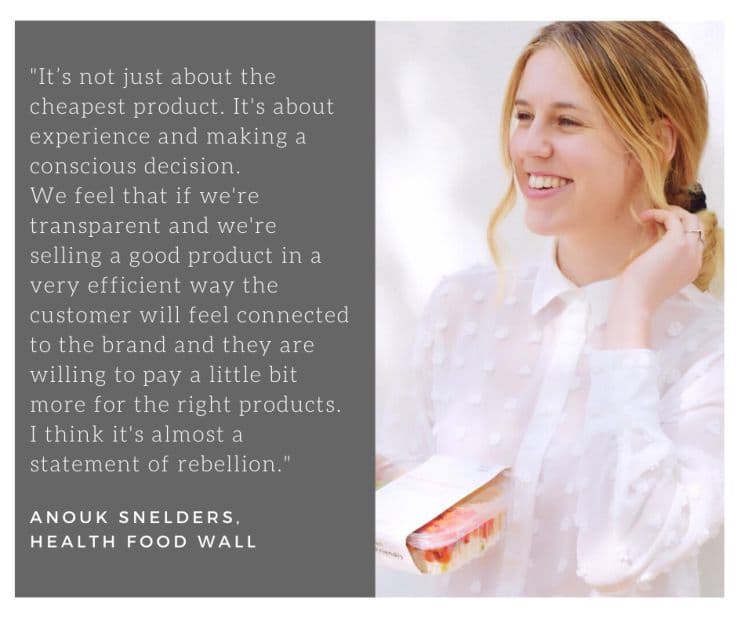 How does the Health Food Wall work operationally?
There is the hardware aspect, which is the automat. It is refrigerated 24/7 so the products stay fresh. There are different holes that open automatically when someone purchases a product. We build a design around the automat so it's recognisable as Health Food Wall.
There is also a software aspect. There is a touchscreen on the right side of the automat, with all the products available on screen. Customers can access information about the allergens or ingredients or the story behind the product before they purchase.
It's simple to buy when you ready. You press the product you want on the touch screen, press pay, pay by card, and the slot with the product automatically opens. For the customer it's 10 seconds work.
For us it's important that the automat opens first-in first-out (FIFO). When we're filling and restocking the automat, the products that we fill first the customer will get first. This way we can ensure that the product stocked first won't be left behind because a customer picks one slot only.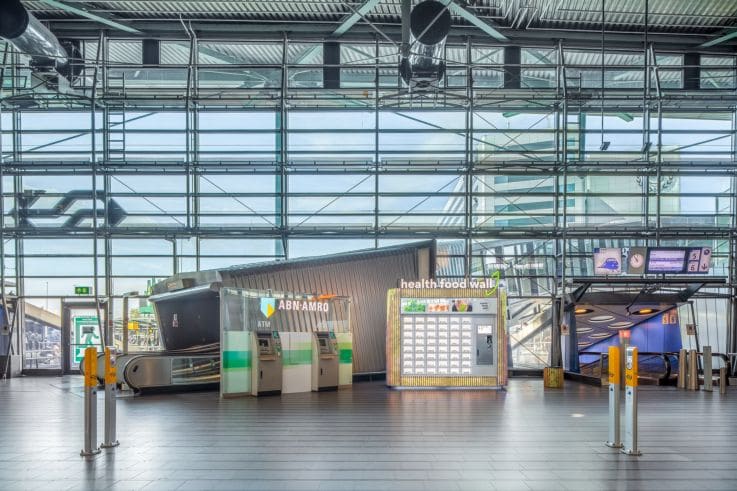 What data are you gathering from the automats?
We can access all the data on the sales being made and the stock that is still available remotely. It happens sometimes that it's super busy at Schiphol airport and although we just stocked the automat in the morning within a couple of hours there's one item already out of stock. We can monitor that and know when we need to refill it.
The data also provides information about which products sell and which don't. With our first locations, we saw which products people liked and we changed the product range accordingly.
It's so interesting to see how different customer preferences are in the different branches that we've been operating in.
At the AMC hospital, we see a huge demand in ready-made meals, so they're the largest product that we offer. Whilst in Schiphol airport, you see more gravitation towards easy grab and go like salad bowls or wraps that people can eat from their hands.
We really wanted to test the product range in a lean way. Product development takes a lot of time, effort and money, so at the beginning we stocked different brands that fit the concept so we could test people's preferences. We are now moving towards our own full product range and are really excited to provide the customer with all Health Food Wall products that we've developed ourselves.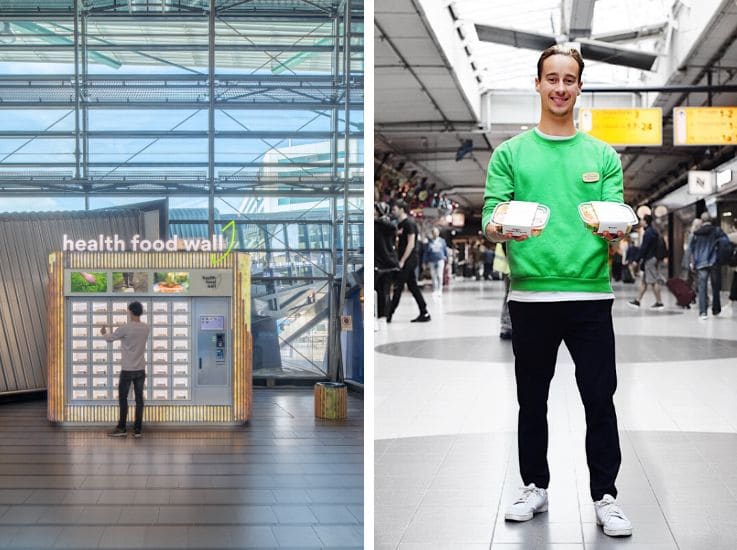 Is there a particular market that you think this concept is a good fit for?
I think it's different from country to country and, since we're focusing on licensing the brand internationally, it's interesting to see which areas are interesting where. While the Netherlands is a catering country, other countries are not so much, which gives a lot of more potential and room to do business.
We're working really hard with different parties that are interested to license the concept in their country, especially Switzerland, Ireland, and Belgium, but also around the globe in Australia and even Saudi Arabia.
For me personally, because I have my background in dietetics, I really wanted to enter the hospital and care market because it was just ridiculous to me that there was such unhealthy food being sold in hospitals where people go to get better.
It's a huge discussion in the Netherlands about this right now. There's a lot of pressure on the caterers to provide a more sustainable and plant-based option to their clients, but also their staff. It scares me to think that once the caterers are closed in the Netherlands at 7 o'clock in the evening the only thing that the doctors that are operating in the evening can get to eat is unhealthy food from vending machines. I'm very excited to enter that market.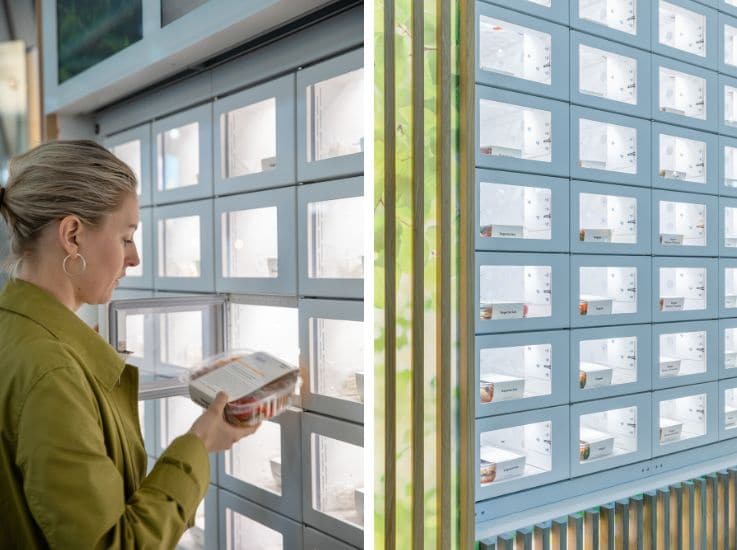 Are you noticing any new trends in food?
As far as the conversations that I'm having with the caterers in the Netherlands go, it's all about sustainability at the moment – from food to coffee to straws. It's exciting to see how passionate the client gets about plastic. From the doctors in the hospitals to the students at the campuses and the travellers that fly by plane, everyone wants more sustainable, fairer, more natural.
We're very transparent with our customers in what we're using, which kitchen we're using, what products we're using. I think sustainability and transparency are definitely here to stay and will only grow from here.
How do you tackle sustainability in terms of your supply chain?
It's really important to us to use fresh and natural products. We're also using biodegradable packaging. Even though we're a small company and that is a lot more expensive for us, we feel like it's so important that we use that. We are making choices based on what we want to see for animal welfare and the planet and the environment. I think that there are no excuses for larger companies to not make that change as well.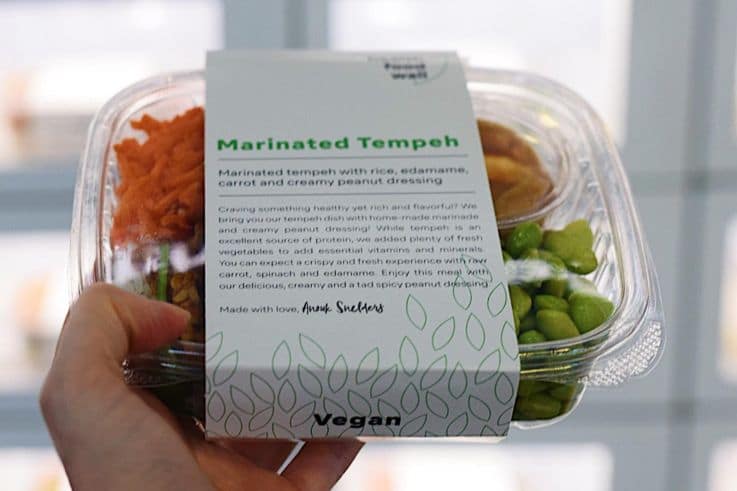 Is price a challenge when it comes to getting people to choose healthier options?
I had this conversation with a caterer that is present in campuses in the Netherlands. He was saying, "We sell salads for €4." Our meals are like €6 so he was like, "How are we going to sell this to our customers who are students?"
I compared it to coffee. They have coffee machines that sell coffee for about 20 cents a cup. They also have coffee machines that are more sustainable and use fair trade coffee beans that are freshly ground. They cost 60 cents. The campus also has this coffee corner with a barista that makes fresh coffee with oat milk or coconut milk and it costs €2. The line is where the barista is.
It's not just about the cheapest product. It's not what we want any more, even the students. It's about experience and making a conscious decision. We feel that if we're transparent and we're selling a good product in a very efficient way the customer will feel connected to the brand and they are willing to pay a little bit more for the right products. I think it's almost a statement of rebellion.
We want to lower the bar for people to eat healthily by making it available 24/7. We also want it to be available for everyone. It's an addition to the current market and the caterers. We're not saying, "Oh, you shouldn't eat that unhealthy dish anymore." We're saying, "You can make a choice to get the unhealthy stuff, but this is also available and why don't you try it a little bit more often."
Some people make the change rapidly. But in our experience, most people want to do it gradually and not be told what they cannot do but have the option to choose.
Images courtesy of Health Food Wall
Get inspired by our look at 50 of the world's best retail displays and see how visual merchandising can help you attract customers and sell more.
Want to go straight to the hottest retail technologies, latest disruptive thinking and simplest new ways to lower costs and boost sales? Transform your team's thinking using Insider Trends' little black book. Find out how here.