Interviews
How is Smartech becoming a destination for innovation?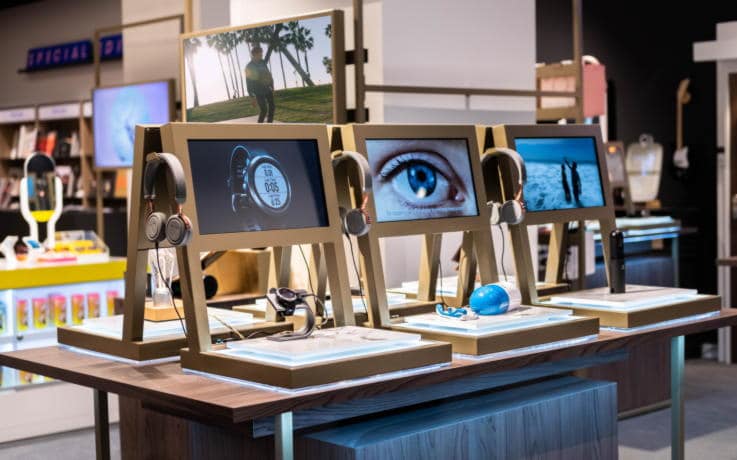 If you're an innovation fan, then Smartech is your dream playground. Filled with a carefully chosen selection of the best, most innovative new products from around the world, it is all about the new, the exciting and the enjoyable.
It's also for everyone from the tech savvy to the novice. Combining top-notch storytelling with a great in-store experience, Smartech has demystified the retail tech world.
We spoke to CEO Nathalie Bernce to find out what sparked the Smartech idea, how the company's retail approach differs and why it wants to be the destination for all sorts of innovation in the future.
Can you describe Smartech in a nutshell?
Smartech is a destination for innovation where we invite and welcome anyone to discover, try and experience the latest product developments.
It all started two and half years ago with a massive frustration of seeing these amazing inventors and entrepreneurs from all around the world with these ideas, but no physical retail environment to discover them in.
The perception of technology is that it's intimidating and it's just for early adopters and certain people. We strongly disagree with that. If you look at the core of our assortment, you will see that the products are actually for everyone and they fit into every part of your life. They help you to live a better life essentially.
There's a shift in consumer behaviour. We are not interested in the traditional retail environments anymore. Just placing packaging on the shelf is not exciting enough for people to actually take the time to go to the store. The future lies in the experience and having those personal connections with things and people that really matter.
The online world is great for buying things, but it's too impersonal for innovation. Innovation is still very much an experience – you need to see, try, touch and understand before you buy it. Even though we are an innovation company we're actually quite real and hands-on. We're really about creating a customer experience that is unforgettable with a focus on the live demo and the storytelling.
I think people are looking for something extraordinary and different. Smartech is a great destination for that because a lot of the products people have never seen before. We are a window into what the world is creating and we are about what's new and what's next.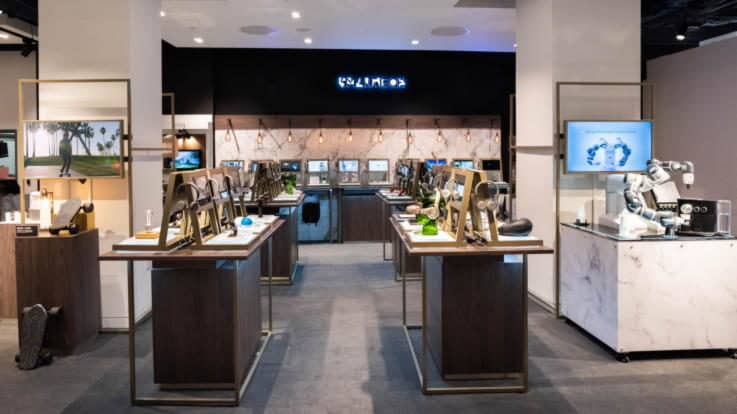 What is the business model?
We are completely rethinking retail. We're not just trying to sell products, we're really rethinking the entire supply chain. The majority of our brands are start-ups who struggle getting into retail.
We are very passionate about helping not only tell the story of their brand but also helping them from a retail perspective to own that space. There's a big appetite for being able to understand their customer and also being able to control their story. As a start-up when you go into retail you lose the control. As soon as the inventory is in the loading bay you don't know how that story will be told, who will tell it and how the retailer will portray your brand.
We have developed software that enables them to get that insight. The brands can upload their content remotely and it goes live in all our retail stores immediately. We are working on rolling out more updates this year including an analytical programme where they can access real-life data like the engagement rate and the demographics.
The way we work with our retail partners means we are a shop-in-shop. We have full ownership over the experience, assortment and we work as an independent entity inside of each retailer.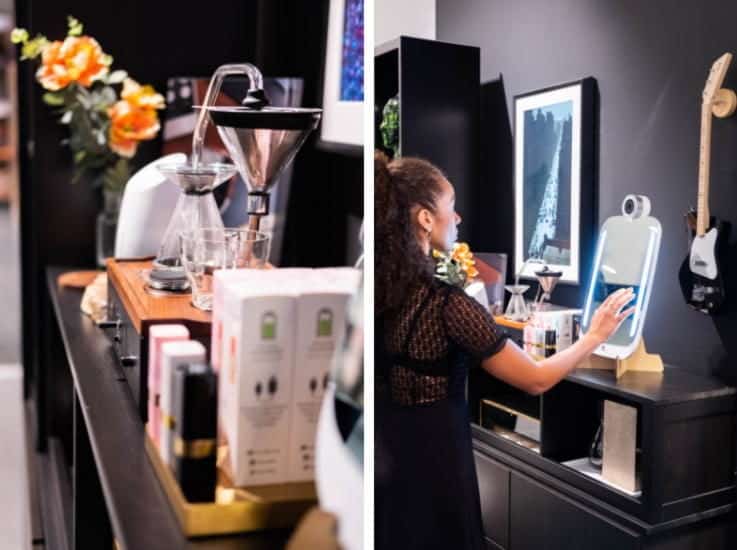 Why did you decide to work with department stores first?
We thought about where would be the ideal home for Smartech and Selfridges was an obvious choice being this massive destination already for luxury items. Personally, myself and my co-founder love Selfridges ourselves. I think what they have done so well is to create this almost second home where everyone is welcome. It doesn't matter what type of demographic or if you're local or a tourist, you always have that sense of belonging.
We strategically handpicked them and went all in trying to get in because we were big fans of what they're doing. Luckily enough they loved it and we started there with seven square metres under an escalator and 10 brands. We did really well in terms of not just providing an experience to the customer but also in terms of revenue. On some days we actually outperformed other concessions like Samsung.
They offered us the opportunity to expand to Manchester where they have a regional store and then also expand our concept within the Oxford Street store. Within just eight months we grew from seven square metres to 45. Now we have 100 square metres.
After working with Selfridges, we had proof of concept and we were approached by a few other high-end department stores. Now we have ten locations across Europe. In most of these new locations we're actually the first ever tech store with that partner. We obviously see a massive appetite for the concept with other business models. But for now, we want to focus on this type of format.
Being in a high-end department store we want to obviously benefit from the culture and the footfall that's there. I think from their perspective they love having Smartech as part of their store because what we can bring is unique products that no-one has ever seen before and also the experience elements.
I think what's interesting is that before Smartech these hardware companies couldn't get into these locations. Likewise, these high-end department stores have always had an awareness that they need to tap into innovation and technology, but they haven't known where to start. I think they appreciate that we have a one-stop solution. We provide the experience, the customer journey, and the best hardware companies from the industry. We are the bridge between them all.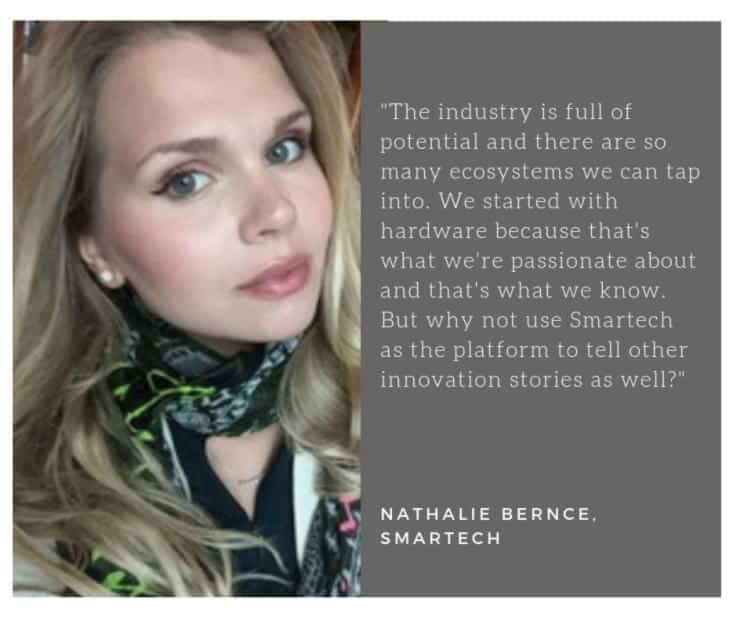 How do you find new products?
There's so much out there. In the beginning we were approaching the majority of the brands but now because we have a very established reputation we are getting approached by brands and getting references from others.
We have a dedicated in-house innovation team that just look for the experience pieces and then we have a business development team who are trying to find these amazing products to sell. Trade shows are also a golden opportunity.
From a brand perspective for us what's very important is that we are exclusive and selective about who we work with. We don't want to work with everyone. We want to work with the best in each category and make it an interesting assortment, mixing better known brands with start-ups.
We love having that balance of something you know about but also something that you've never seen before. We also want to offer a price point that is suitable for everyone. We have products starting from £29 all the way up to £300,000.
We have a very long induction programme where we test the product out to make sure that it works. We make sure we understand it fully in-house before we launch to make sure that we maintain our return rate, which is less than two percent across all the stores.
Ring have been a partner of ours from day one. What we have done there is create an in-store experience that is exciting and not the traditional Ring experience that you see elsewhere. Another hero brand of ours is Spectacles by Snapchat. We started exclusively with them in Europe and again the in-store experience is very exciting.
We also always try to bring new things that enhance our customers' lives. Smart Nora is a very good example. It was created by two Canadian brothers whose father was a massive snorer. They sold around 40,000 units on their website and we're now the first retail partner for them.
One of our best-selling products at the moment is also a new brand called Ember. It's the world's first smart temperature-controlled mug. It's really trying to revolutionise the way we drink.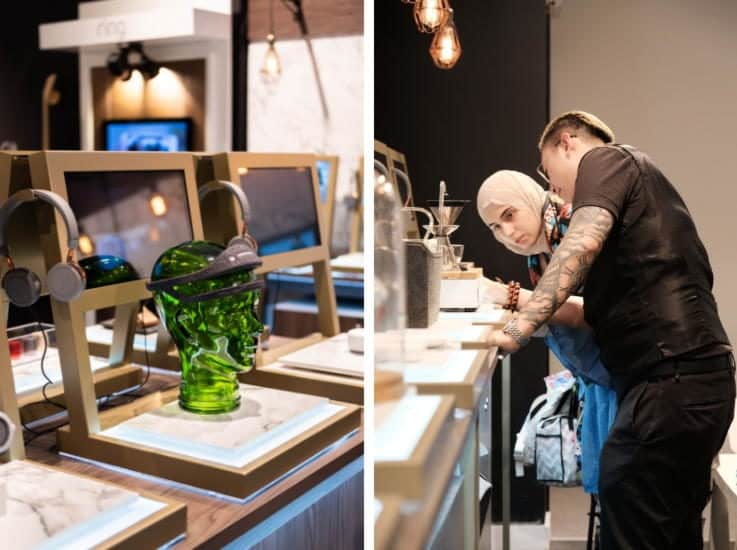 Do particular types of products do well in the space?
It's very different depending on which location we're talking about. Overall though the Snapchat Spectacles are one of our top selling products. What I love with Spectacles is that it just works. It's a very solid software support but also the hardware is really amazing and it helps people to be more in the moment. I think that that's what people are looking for.
I think electric vehicles are really picking up. We did an exclusive launch with Segway to introduce their electric scooters. We sold out completely after just two weeks. Another really good seller is the AirSelfie camera. It's a portable camera drone that you control with your smartphone.
Do you have customers who come back again and again?
Definitely. Every time they come into Smartech there is something new for them to explore We have a very good team on the ground building those relationships and of course when the product works in their homes they love to come back and get more. Some of our international clients even leave their credit card with us. We also have a presence across the board in the personal shopping lounge which is great.
What we have tried to do is design an environment that will attract the non-traditional tech customer. The actual product is working and out of the packaging. It's very easy to approach and if they want to educate themselves there's a screen and headphones that they can just pick up and learn about it themselves.
There's also the support of the team where the conversation starts in the story. I think making it simple for the customer to discover and try something is what we're really passionate about so we're continuing to expand that experience this year as well.
How do your sales compare to others within that department store environment?
We are in a retail environment, but we're not purely focusing on the sales piece. We want to deliver great customer experience and create unforgettable memories. But by doing the right things we achieve a strong performance as well.
Our retail partners give us very clear targets on what we need to achieve monthly and they also analyse weekly sales compared to the plan that they provide. With Selfridges we have been 78 percent and more above plan, which is a great achievement.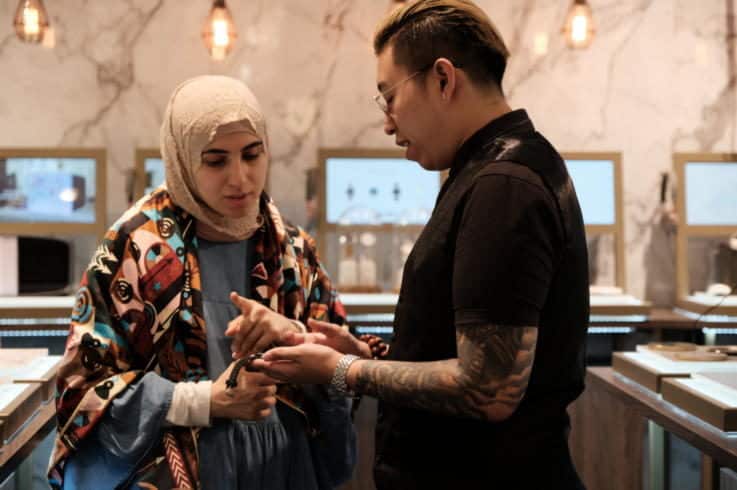 How important are your staff in the success of the concept?
We can have the best brands in the world, but if we don't have an amazing team that really understands the vision and is passionate about what we do then we will fail. It's very hard now when we're growing to remain people first, but it's important.
I think what's exciting is that we don't use any type of agency. We do all of the recruitment in-house and that's something I've been very precise about continuing even though it's time and resource consuming. We have a very interesting recruitment and induction process. We've been very lucky to attract talent and people into the business that really take ownership and accelerate their own areas of work.
We've seen very great response and feedback on that because what the team is doing on the floor every day is just to tell stories. The energy and the feedback you get from customers really creates that excitement for the staff as well.
Would you say experience pays off in terms of return on investment?
I think combining the latest cutting-edge innovation with experiences is something that we really focus on. We did a creative collaboration with Selfridges last summer to launch the world's first flying suit. We closed the street outside of Selfridges and we had a live flying performance. We then had a VR experience in-store where people that couldn't see the real-life flight could still get the opportunity to try it out themselves.
We did a worldwide exclusive experience where we introduced the first-ever robot barista. We know that the future lies in robotics but we try to humanise the experience and make it more something that is approachable.
I think that retail theatre and experience is something to really invest in. We want to continue to accelerate that and really provide unforgettable experiences that amaze and amuse our customers.
Do you have aims to start selling online as well?
Definitely. That's something we are very passionate about, but being a start-up you need to prioritise. Our main goal has been to provide an amazing experience in the stores because we feel privileged to be part of them.
We want to ensure that we focus all our efforts on making an impact and then combine it with great revenue performance, so our brands can understand that retail is not dying at all. It's possible to have a positive return on investment from being in this type of space. What we're working on now is to translate that experience and support to our brands into an online experience.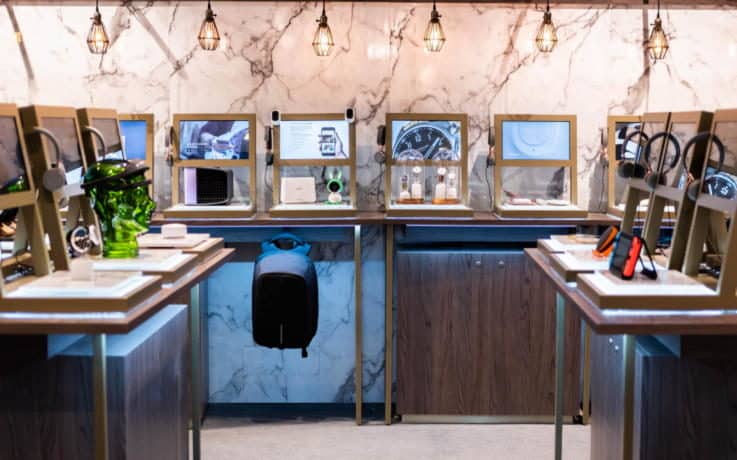 What are your plans for the future?
I think for us the sky's the limit. We already have plans for five more locations this year internationally. The industry is full of potential and there are so many ecosystems we can tap into. We started with hardware because that's what we're passionate about and that's what we know. But why not use Smartech as the platform to tell other innovation stories as well?
I think what we identified is there's no physical retail space in the world where you can come and just discover, try and experience innovation. We want Smartech to be that – a space that's not just about selling, but also experiencing and showcasing what the world is creating. So we're also looking at how Smartech can educate different communities on what's going on in the industry.
I think still there is a lack of awareness in certain areas about innovation and how it really is the future. There are so many different industries that we're also thinking to tap into this year like healthcare and sustainability. The way that we will then present it will depend on the concept but of course there will be a B2C strategic plan firstly because we're in a retail environment. I also think that the B2B angle is interesting.
One of my favourite examples of companies that we love and potentially will work with for the future is Tipa. They have developed a compostable bio material that looks exactly like plastic and feels like plastic, but at the end of its life is fully compostable. The amazing thing is it's not actually more expensive than traditional packaging.
As a business I'd love to utilise that packaging for everything we do, but then of course encourage our brand partners and suppliers to shift also. But I'd also like to encourage customers to start thinking about this. When they discover it at Smartech they might not buy it, but they might go home and think about how they can integrate it into their business or use it themselves.
Everything can't just be with a retail hat. It also has to be about utilising our destination as a voice for different types of businesses that all share the same vision. I think that's more interesting as well.
Images courtesy of Smartech