Retail
How retailers use in-store apps to increase sales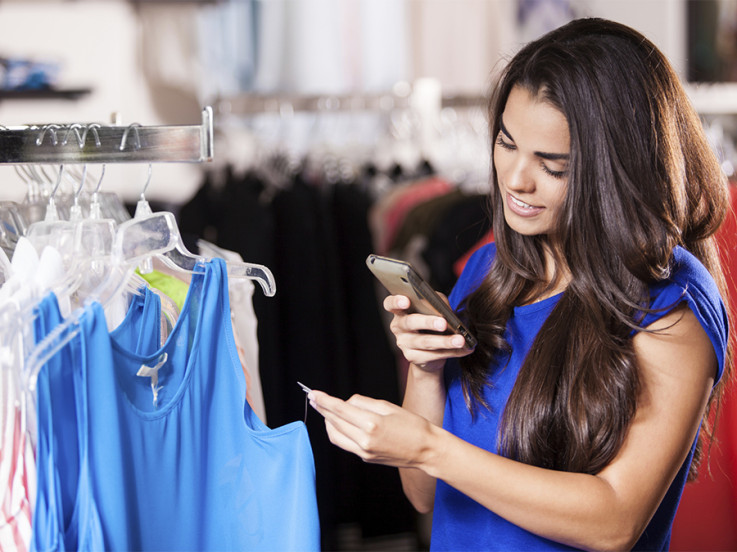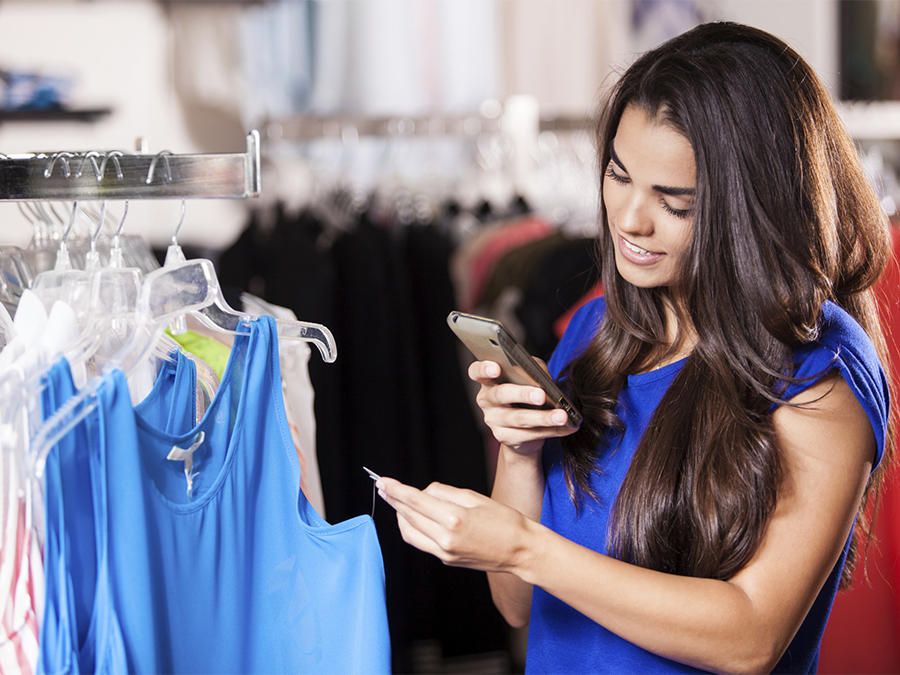 Using a mobile device before or while at a retail environment has become part of the decision making process for customers. In fact 9 out of 10 customers are using their smartphones while they are shopping in a store; according to a survey carried out in the US in 2015.
What are customers looking for? It comes as no surprise that approximately half of them check competitors' prices and product reviews. An engaging app that complements the in-store experience, can be an opportunity for retailers to keep their customers interacting with their brand. Getting to know customers and curating their experience will increase engagement and drive sales.

Mobile apps help retailers transform the in-store experience
Personalising the customer journey
With Google and Facebook offering customised results online, personalisation has now become mainstream in the digital world. But what about the in-store experience?
According to a recent survey, consumers in the US want more personalised retail experiences with over 60% of participants responding that they would like to get real time notifications about offers and promotions.
A mobile app can offer features that enhance the customer journey and create tailored experiences that respond directly to customers' preferences.
Beacon technology, mobile payments from the customer's device or a better way to navigate the store are a few options. Having the ability to send targeted messages based on customers' interests and location can increase sales and build customer loyalty.

Investing in customer loyalty
Loyal customers are a huge part of a brand's success as they have a high lifetime value and account for a large percentage of the overall profits. Most importantly they act as ambassadors of the brand. Retailers can use mobile apps to connect with these shoppers and show their appreciation by improving their experience.
According to a study, 26% of respondents who are loyal customers and users of retail apps tend to make in-store purchases seven or more times each month.
A reward programme, special discounts and offers can go a long way. Apps can also support upselling initiatives as well as interactions on social media, that will encourage even more customers to join.

Collecting big data
Communicating with shoppers and asking for feedback, is one of the most important aspects of business development. Mobile apps that allow retailers to capture data about customers' behaviour, order history and spending habits is a way to ask customers what they like and dislike.
Understanding their needs and wants can provide insights about what they enjoy in the customer journey, what they would potentially buy and what promotions work best.

4 retailers that are using in-store apps to stay ahead of the curve
Below are four examples of retailers in the US who are using new innovative technologies to multiply their profits and interact with customers while in-store.

Hointer
The Hointer Beta Store specialises in men's clothing and is located in Seattle. Targeting men who traditionally don't like spending a lot of time shopping, it has redesigned the structure of the store and embraced the concept of smart fitting rooms.
The store is divided into two parts, a showroom and a micro-warehouse. Only one of each item is displayed in the showroom which allows Hointer to reduce the showroom space significantly. In fact the size of a Hointer store is five times smaller compared to traditional stores as it is able to pack inventory in storerooms instead of displaying items on shelves. On top of that, Hointer employs 50% less staff members, who are primarily focused on serving clients.
Customers scan the product they would like to try on with their omni-cart app and robots send it automatically to their preselected fitting room within 30 seconds. According to the CEO, this results in them trying on 12 pieces on average instead of 3-5 and eventually buying more clothes.
The app is also used to display marketing messages about specific products. For example a photo of Prince William wearing a pair of jeans sold in the store. Associates who can see the purchase history of a customer, are able to make suggestions based on their styling preferences.
By having a well designed app that engages shoppers and a dynamic pricing feature based on inventory and competitor pricing, customers are less tempted to use their mobile devices to look for better offers.

Rebecca Minkoff
Rebecca Minkoff has established a partnership with eBay to launch an interactive mirror that also doubles as a screen. The team at eBay has also created an app with features based on the needs of the targeted audience which enables automation. The innovative store is located in New York.
A 15% discount on their order is the incentive for customers to download the app. They are also encouraged to join the loyalty programme for more offers.
While waiting for the items to be delivered to a dressing room, customers can order free drinks and are asked to enter their phone number for notifications.
Stylists can then recommend complimentary accessories based on their order history and preferences.
Customers are able to announce themselves when they arrive in store using beacon technology for a more personalised experience. Cash registers are replaced with associates who use tablets to process orders. Simplifying processes and allowing customers to take control of their experience seems like an excellent way to keep them satisfied.
In terms of sales, the new smart fitting rooms have increased the time that customers spend in the store. According to the CEO, despite being known for its handbags, the company has sold three times the amount of clothes it thought it would.Also customers who may be reluctant to buy something in-store can still get notifications and make online purchases later.
The concept has been replicated and there are two more stores in Los Angeles and San Francisco using this technology. Based on data collected, sales in these three cities have increased by 50% year after year.
Also by collecting data about what customers are buying or are looking for, Rebecca Minkoff have refreshed their collection to include more pieces.

American Apparel
With 29.7% of all e-commerce sales in the US coming from m-commerce, fashion retail chain American Apparel has decided to turn its customers' smartphones into selling devices while in-store. It created an app that leverages augmented reality elements.
The retailer, known for having a large collection of items in different colours, invites shoppers to use the app to scan the items on display. They will be then presented with all the different colour options and by selecting a different colour they will see the item in question change colours.
More than that, customers can read reviews, find more info or even order online from all the different colours and sizes available. In cases when the preferred item is not in stock, this option can be a way to save a sale.

Belk
Belk, a department store chain in the US, managed to solve one of the main problems that retailers face with mobile apps. Customers tend to download the app, use it a few times and then end up never using it again. How can retailers encourage customers to keep interacting with the app?
Belk's app offers barcode scanning, store finder options, coupon integration with Apple's passbook wallet and easy social sharing. By giving them reasons to come back, more than one third of active Belk app users use the app at least once a week.
Highlighting the importance of in-store mobile apps, Belk's vice president mentioned that Apple's iBeacon technology is the company's next step towards enriching its app's functionality. This technology will allow it to notify its customers every time they enter a department with special offers or discounts.

What does the future of retail apps look like?
Mobile devices have undoubtedly become part of our everyday lives and they are not going away any time soon. On the contrary shoppers are using apps more than ever before. Incorporating interactive elements inside the retail store can allow shoppers to co-create their own experience and simplify all processes.
According to reports approximately 70% of retailers have a mobile app but it's only 8% of these apps that are focused on experiences compared to transactions. Investing in an app that enhances the in-store experience can increase sales and engagement.
Article by Dimitra Nikolakopoulou
If you'd like to learn more about in-store apps and other innovative trends, you can join one of our retail safaris here