Brand Focus
What can retail learn from Bobbi Brown?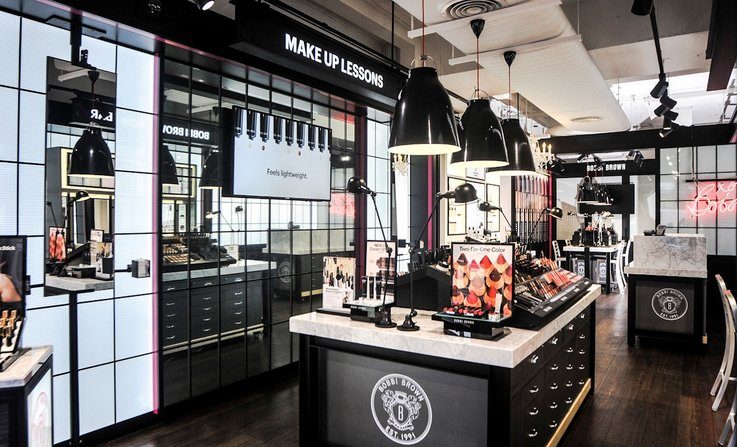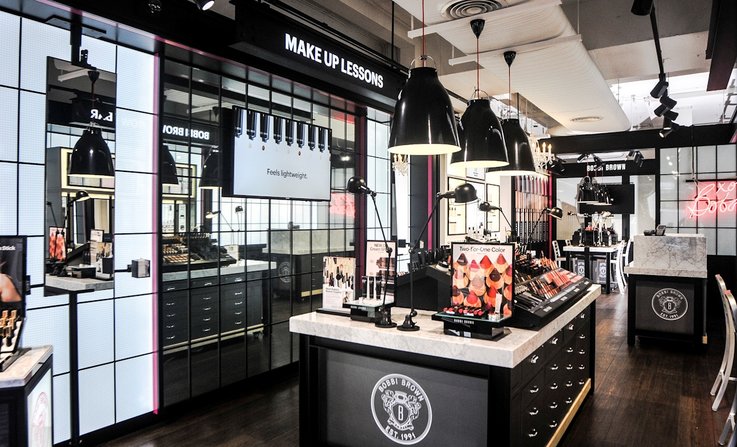 What makes a successful beauty brand tick? As one of the first names in cosmetics, we take an insider look at the retail strategy of Bobbi Brown to see what others can learn from it.
Launched by US make-up artist Bobbi Brown in 1991, the company is famed for its 'natural looking' makeup. It was bought by Estee Lauder in 1995 and now represents around 10% of the company's total sales each year. Bobbi Brown herself left the company in late 2016, but the brand remains strong.
Bobbi Brown's retail strategy is based on physical interaction. The brand creates a sense of authenticity by putting an expert front-and-centre. There's the sense that the customer is buying into the skills associated with that name, and that the products will help achieve that.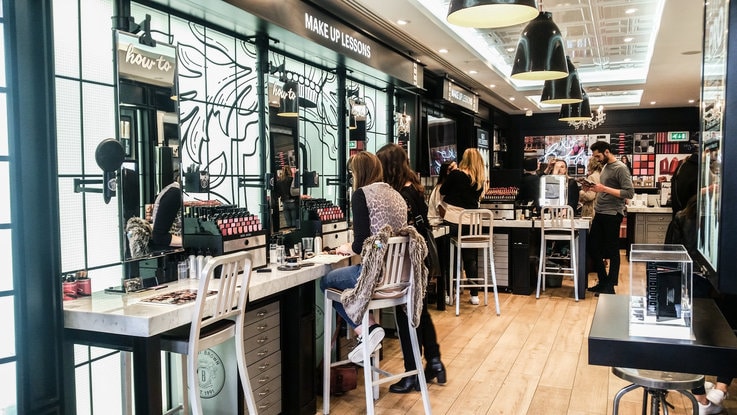 Bobbi Brown make-up counters
The simplest incarnation of the Bobbi Brown retail experience is its beauty counters in department stores and airports across the world. These can often be a customer's first introduction to the brand, so they have to catch the eye and draw them in.
The sales assistant is particularly important when it comes to doing this. Beauty departments feature any number of competing brands, so it's very easy for shoppers' attention, and feet, to wander.
The assistant is often key to capturing their interest, which is why Bobbi Brown puts makeup experts front-and-centre. This means that every interaction, from product recommendations to makeovers, instils confidence in the customer that the assistant knows what they are doing.
Bobbi Brown has also experimented with digital signage technology, from touchscreens offering product info and videos, to interactive systems where customers pick up a product to trigger content. This helps the shopper to self-serve when assistants aren't available or are tied up with another customer.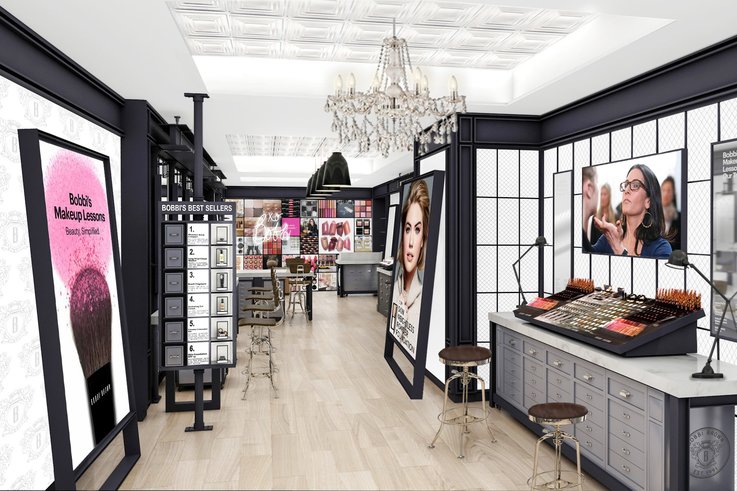 Bobbi Brown Studio
The Bobbi Brown Studio spaces take this idea one step further for complete immersion into the brand's world. They help create a deeper relationship with the brand, which the company can then continue to build on.
The standalone stores are geared towards sampling and trying out the different makeup products in a fun, but professional environment. This is amplified by the menu of complimentary in-store makeup lessons which customers can choose from.
The lessons vary in length from 10 minutes to one hour depending on the look chosen. They're also customisable according to the customers own lifestyle, personal taste and preferences. This helps make customers feel special, and that the brand can relate to them as an individual.
The makeup artists have been trained by Bobbi Brown and her professional team so it's as close as customers can get to having their makeup done by the lady herself. It feels like an experience that not everyone gets to have.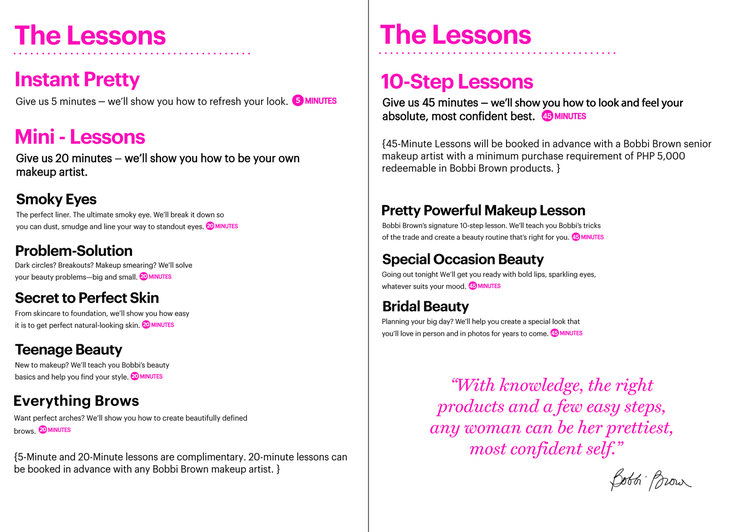 The lessons also serve as a way of demonstrating to customers why Bobbi Brown products are better than others out there. There's a level of confidence needed for a brand to put their products on someone's face – after all there's nowhere to hide if it doesn't look good.
The Bobbi Brown Studios also serve as inspiration hubs for makeup buffs. They can explore new products at the Communal Artistry Table, and browse the in-store iPads for more ideas. The Product Wall displays images from Brown's portfolio and sketchbook pages which act as another source of inspiration and add to that sense of expertise.
These elements also give customers more reasons to keep popping back in-store. By making the space somewhere they can hang out, potential shoppers feel more relaxed and comfortable visiting. This can translate into ongoing relationships.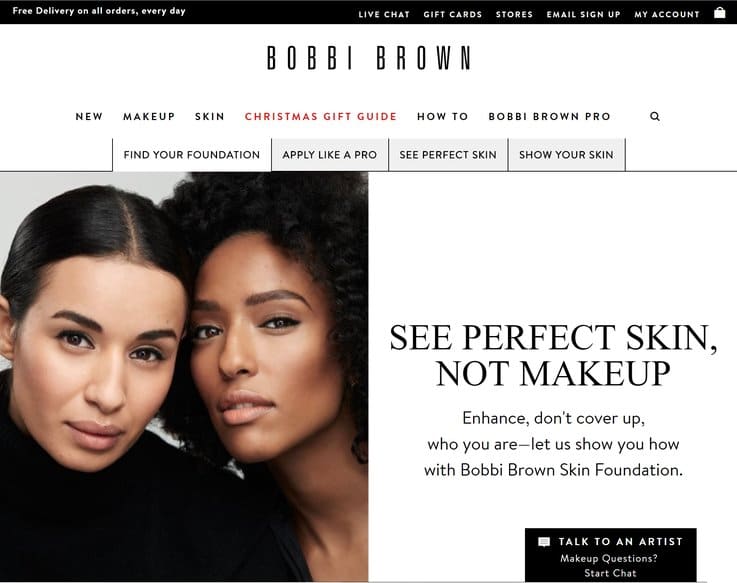 Bobbi Brown online
The e-commerce store is just as strong as Bobbi Brown's physical retailing, even if customers can't try on the makeup. It serves as a source of free advice and tips, as well as the ability to instantly talk to a makeup stylist via the built-in chatbot about any product or makeup questions. Customers can even upload a photo of themselves for personalised, real-time advice.
Again, this sells the idea that Bobbi Brown is the expert. The how-to section is extensive from step-by-step guides for specific looks, to info on certain types of products. Customers are able to access all of this for free, which creates goodwill and a positive brand perception.
There is also a 'find my shade' quiz for identifying the best foundation colour for customers. This is a benefit for anyone who isn't able to visit a Bobbi Brown counter or store to be matched in person. The website also lets customers book their free in-store makeup lessons, so serves as a great channel for 'up-selling'.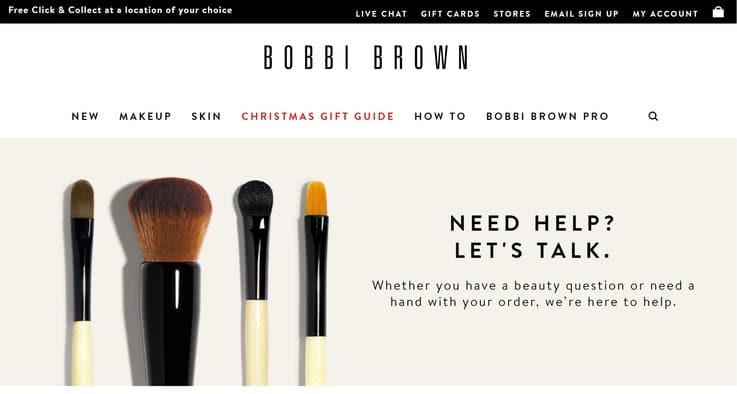 For anyone looking to make a purchase, the site offers free delivery, so customers who don't live near a counter or store aren't penalised. It also means there are as few barriers as possible to buying, whether it's a new customer or someone topping up their regular products. This means there's less chance of them thinking about going elsewhere.
A final element of the site is focused on the professional customer. The Bobbi Brown Pro area offers benefits to professional makeup artists from discounts to info on pro events. Even for casual shoppers the presence of this area helps to underline that Bobbi Brown is the professionals choice, and therefore worth buying.
justBobbi
Although it's not connected with the activities of Bobbi Brown cosmetics, it's also worth mentioning the latest retail concept from Bobbi Brown herself. Earlier this year she teamed up with US department store Lord & Taylor to launch the shop-in-a-shop initiative – justBOBBI.
The spaces are filled with products personally chosen by Bobbi Brown and are designed to sell her lifestyle to customers from clothes to homewares to beauty products. The products on sale are updated every month so there's always something new for shoppers. It's the ultimate concept store built around an individual and shows that there are some names that customers can't get enough of.
The justBOBBI stores are supported by Lord & Taylor's ecommerce site with customers able to get their fix online as well. Plus, the company is using the website to share exclusive content from Brown. This serves as another way for customers to feel closer to her and to tap into her lifestyle. It shows that customer trust goes a long way – if they believe in you then they're willing to follow you anywhere.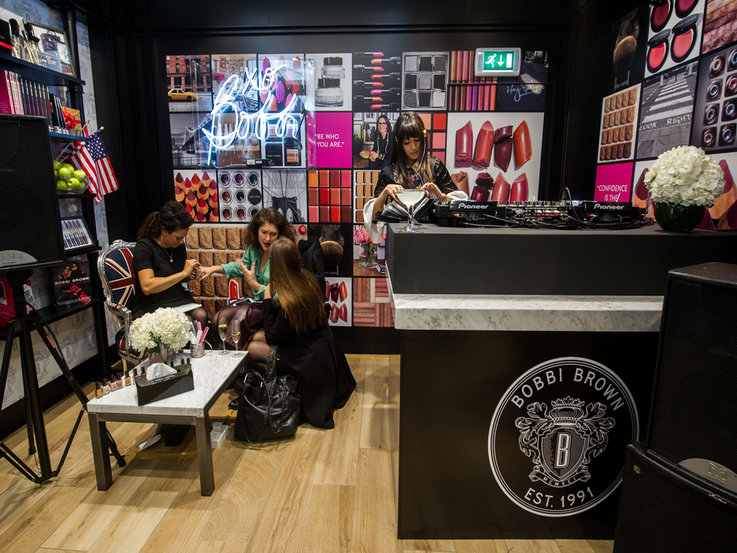 What can we learn?
The cornerstone of the Bobbi Brown strategy is expertise. It's something that all retail should bear in mind, particularly now that customers have so many options of where and how to shop. If you can position yourself as an expert, then you give customers a reason to come to you over anyone else. There's a sense that they can get something from you that they can't get anywhere else.
The company also shows the importance of physical interaction and the tactile retail experience. There's no better way to prove the quality of your product than by tapping into customer senses – from sight to touch. Shopping in physical stores also gives retailers the chance to personalise the experience to the individual and their needs.
Bobbi Brown makes it as easy as possible for customers to shop, whether that's in their local department store, online or in its own brand spaces. This means that customers are less likely to go elsewhere through frustration. It also communicates a consistent story when it comes to its products and expertise, which reassures the customer that they are buying quality.
By bringing all of these elements together, Bobbi Brown has created a successful retail ecosystem and an iconic brand. Can you do the same?
Don't miss these 10 top reasons why physical retail space is still important.
Want insider insights on the latest retail trends? Get in touch to book one of our New York retail safaris and find out how to boost your business.