Retail Consulting
Insider Trends' retail consulting – who we've helped, how we can help you


During the covid crisis, we're fielding more requests for our consultancy services than normal.
Kirsty interviewed our Head of Trends, Cate Trotter, to find out more about Insider Trends' consultancy offer.
To enquire about Insider Trends' retail consultancy services – and get free recommendations for your business – click here.


Tell us about Insider Trends' consultancy offer.
We've spent the past decade immersed in retail innovation and best practice. Our insights and data are best applied to help businesses adapt and move forward.
There's a lot to be gained by observing other companies' successful initiatives. But there's even MORE to be gained from surpassing them – from connecting together the best of what works for others.
We've also seen a thousand strong, innovative ideas flop – and we tell clients how to avoid those same mistakes.
And we do it all without bamboozling clients – we do believe in frameworks where they're useful, but you won't find us using jargon for the sake of it. We pride ourselves on making ideas simple and accessible.
Do you always focus on retail trends?
Not always, actually. The focus is more on retail best practice. We have to keep retail and consumer trends in mind as we work on an initiative, and a lot of clients want help in developing state-of-the-art retail experiences and systems.
However, the most important thing is making sure that the project delivers a great ROI and leaves the client with more money! So the focus is always on profit rather than innovation for innovation's sake.


I know some people associate Insider Trends with retail safaris – when would someone take a retail safari? When is consultancy more appropriate?
Retail safaris are great when clients want to experience new retail concepts, get a feel for retail in a different market and help their team bond. Retail safaris are great for exploring customer experience. By itself, a retail safari is really about observing best practice.
Consultancy is about creating and surpassing best practice. We help clients dream up and refine initiatives that will put them ahead of competitors.
Do you focus on stores, omnichannel, ecommerce or all of these?
Insider Trends focuses on every aspect of the future of retail, so we help clients with all of these. We draw on our expert network as needed, meaning we can cover all bases.


What types of processes do you draw on for clients?
We have different processes that we draw on as appropriate. We always do a huge amount of research, both into what has worked for other businesses and into what will work for each specific client.
We workshop ideas, with or without the client, and sometimes with the client's target group, or retail tech companies leading the way in a particular area.
We run innovation programmes and hackathons – there's a huge variety in what our consultancy looks like!
We have many different options up our sleeve – we build a tailored package for each client once we've talked through their challenges.
What makes Insider Trends' consultancy different?
Some consultants aren't industry experts. They have a brilliant process that they apply to any industry.
We're industry experts AND process experts. We've focused on best practice and innovative retail for over ten years and we have fantastic connections across the industry. Alongside this, we have a toolkit of options and processes to uncover and develop the initiatives clients need to get ahead.
Our research processes are different, too. We always conduct lots of desk research, but a lot of our insights come from our first-hand experiences. We talk to industry experts regularly, we visit and shop stores from all over the world, we connect with target customers who provide their insights and observations.
We know all that matters is the outcome. It's a matter of personal pride to ensure we deliver fantastic value for our clients. I know that some companies are wary of using consultants, but we apply our 'clients first' mentality to our consultancy as much as we do our other projects.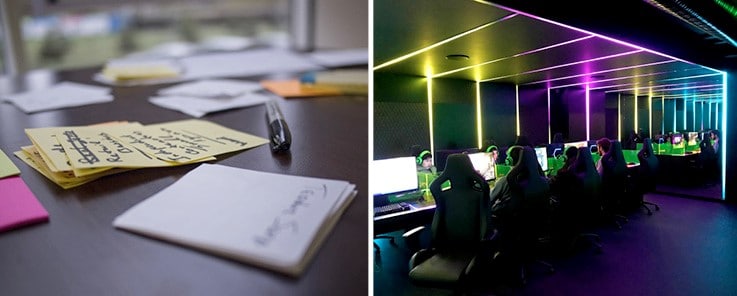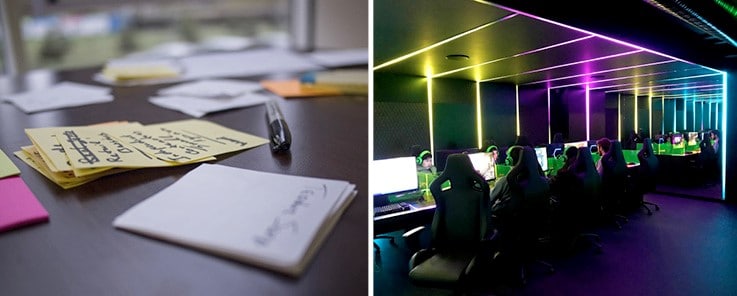 Who have you helped in the past?
We're not allowed to name names sadly, but we have worked with globally renowned brands, and brands who are household names in their home countries.
We've worked on projects like helping them define the purpose for their flagship stores and making them a resounding success. We've helped them refine their retail strategies and staff training strategies. We helped them think about how different store formats should work together and encourage people to connect with their brand digitally. We've mapped out moonshot digital-first initiatives to unlock exponential growth. My job is pretty cool!


What services are you running during the coronavirus crisis?
We're providing a variety of different services. The thing they all have in common is they're helping clients navigate and make the best of the crisis.
We're helping clients stay up to date with best practice from around the world, we're helping them with scenario planning so they can make the best of any situation that arises, we're helping them strategise and create robust re-opening strategies so they know when and how to safely and profitably re-open stores.
Images courtesy of Insider Trends