Pop Up Stores
London retail openings January 2016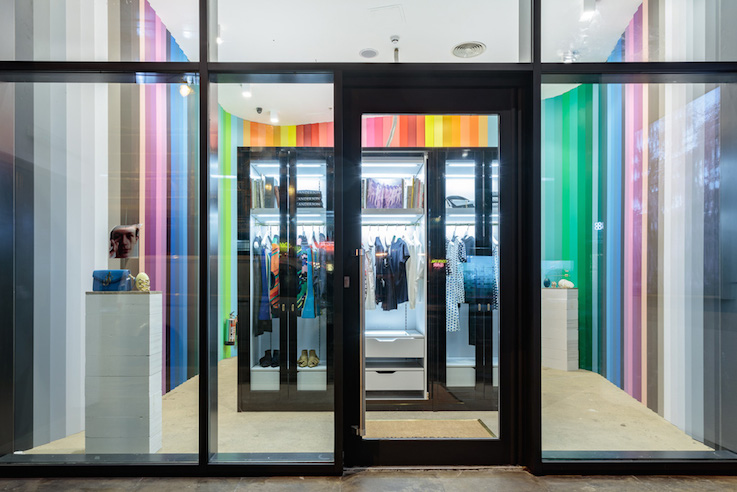 Image credit: J.W. Anderson
In the month of sales and discounts, openings aren't traditionally on the agenda for smaller online stores. However, the big brands are out in force and trying new concepts around the city. We present London's retail openings January 2016.

The best new permanent retail openings January 2016
JW Anderson Workshop
This slightly secret opening (pictured above) offers retail with a difference. It's not your typical East London flagship store, as there aren't actually any plans to sell an J.W. Anderson products. The brand is instead offering more of a collaboration and lifestyle approach, where a new creator/designer of Anderson's choice is showcased each month.
Waterstones
This Waterstones on Tottenham Court Road is the largest branch to be opened in London so far and it even features a bar, cinema and mezzanine level. With the British Film Institute just around the corner, the store has been designed to reflect film lover's tastes with industrial interior and films and vinyl in stock too.
O2 Concept Store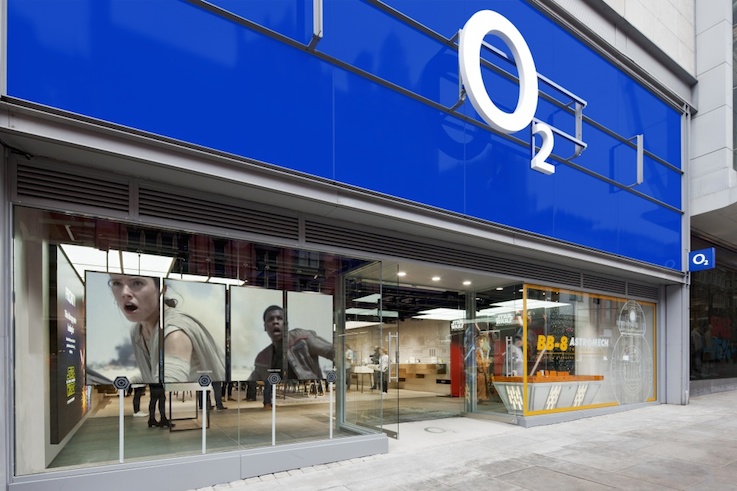 We recently interviewed Dalziel & Pow so are pleased to share two concept stores they've designed for phone network provider O2. Trying to break away from what traditional phone shops entail, the new stores are much larger and aim to seduce customers with relaxation areas, technology hubs and a lounge offering hot drinks and wireless mobile charging.
Oasis
Another brand opening a space on Tottenham Court Road is Oasis, with their new concept flagship store. As well as the usual selection of clothing and accessories, the new store will feature a café, bar and a hair and nail bar. With a mix of technology and more community elements, the brand hopes to give customers a full shopping experience all in one place.
Costa Fresco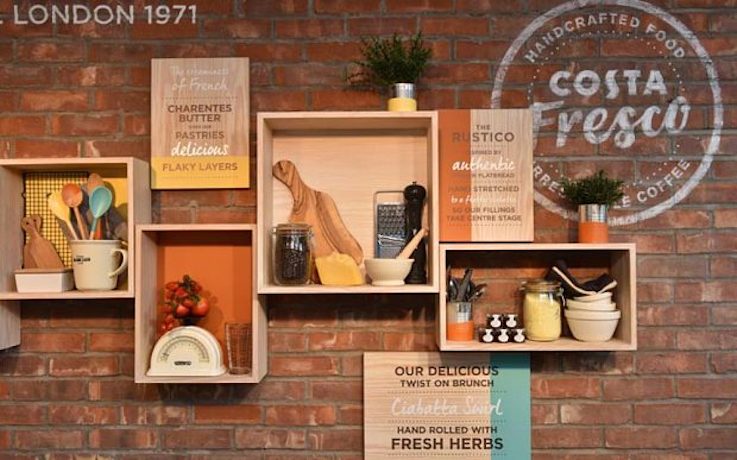 Image credit: Costa
Costa is bringing it back to basics with their new Costa Fresco concept store in Tottenham Court Road. The coffee shop has realised the need for freshly-baked goods and more handcrafted produce, hence this new outlook to entice people to spend more and to continue their growth as the largest coffee chain in the UK.
The best of the pop-up retail openings January 2016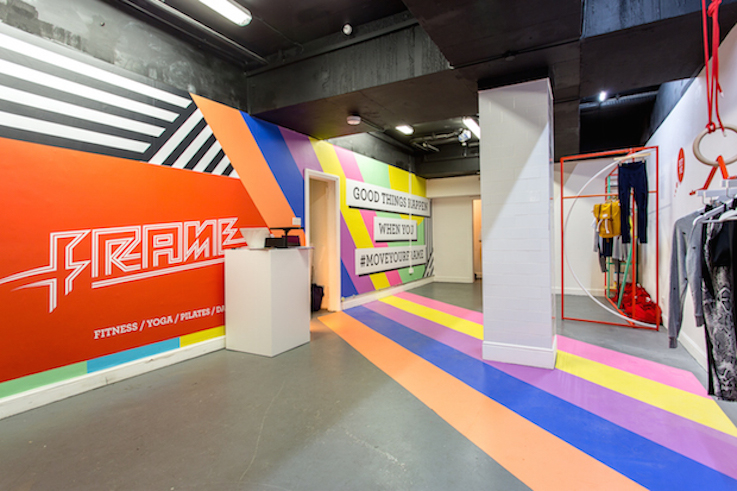 Image source: Frame
Frame
Fitness brand Frame is popping up in Old Street station offering a one stop shop for all things health and fitness. As well as gym wear and accessories the brightly coloured store will also be offering yoga, dance workouts and out-of-office stretching!
H&M Sports Collection Pop Up
In another January fitness rush, the ever-changing H&M pop-up is now a temporary home to the brands new sportswear collection. The East London Truman Brewery spot aims to entice customers into the store with their brightly coloured fitness clothes and some motivational graphics to get the health kick started.
Great Little Print Pop Up
Utilising the ground floor Topshop space this month is Great Little Print, an online store aiming to banish beige and re-create city art across the globe. It consists of a variety of illustrated prints of London all created by a collective of artists. Where better to show it off than the heart of the city?
Enjoyed this glimpse into London's best new retail? You can discover even more on an Insider Trends retail safari. More details can be found here.