Interviews
The future of retail: 10 questions with David Dalziel of Dalziel & Pow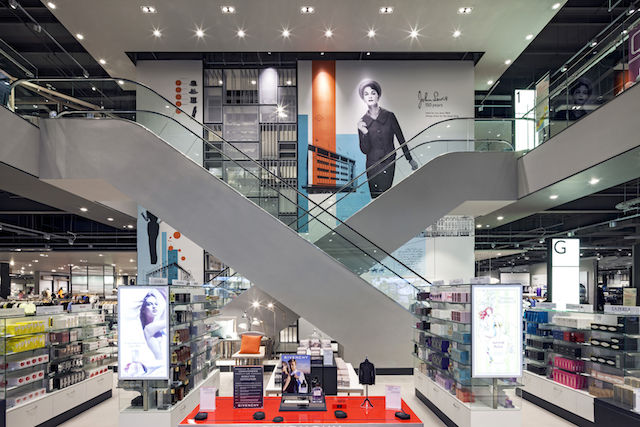 Dalziel & Pow are a London-based agency that work on creating engaging brands all over the world. With a client list that includes the likes of Primark, Target, Next and Jigsaw, they're experts in what retail should look like now, and in the future. We spoke to David Dalziel and asked him ten questions about what's coming next for retail.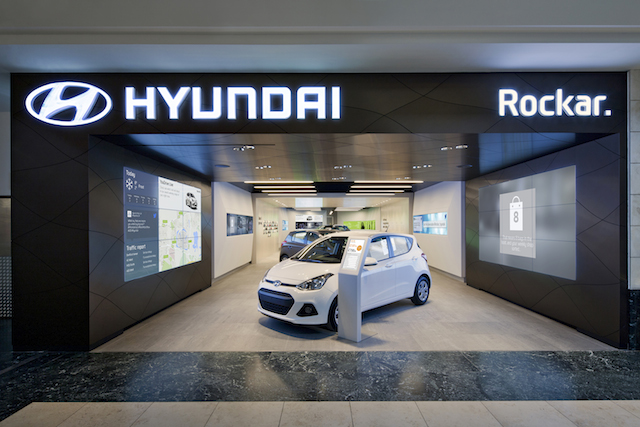 Which recent Dalziel & Pow project do you feel is the most game-changing and why?
Our work for Rockar in Bluewater has completely changed the game in new car sales. We have in effect created a brand new customer journey that makes the buying of a new car simple, efficient, affordable for the customer, and profitable for our client. By presenting the car in a fast paced Boutique in the high traffic mall in Bluewater we have opened up the Hyundai brand to a brand new audience. The total visits to all 60 Hyundai showrooms add up to the visitors to this one store. A 37-year-old female buyer has replaced the average 57-year-old male buyer, which is astonishing. The positive statistics are very significant for this new model. Not just a store design, but a whole new approach to the sector.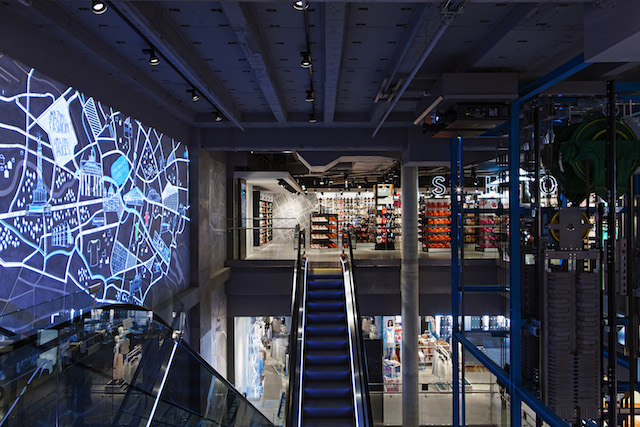 Which of your recent projects have made the biggest difference in terms of sales?
The fast and continued growth of Primark, both in terms of store numbers and the return in those stores is phenomenal. We have worked with the brand for 25 years but they have really soared in recent years, with their focus on youthful, fast fashion. The growth in Germany, Spain and France has prompted them to launch in the US and that opens up an incredibly potent market. The Boston Flagship launch has just happened to great acclaim locally, and already looks like a runaway success. The Americans can't believe the value on offer, not as a discounted offer, but first price, lowest price. All sold in a store that looks amazing. Right now they are unstoppable.

What is the biggest thing you've learnt in the past twelve months?
We are increasingly sure that while it is difficult to deliver a USP in terms of product, it is possible to deliver a UXP (Unique Experience Proposition) in terms of store environment. When the customer has so much choice as to where and when they shop, you can really win with an experience that delivers more than just a shop – something that really connects with the customer. Next, Oasis, JLP, Primark, O2 and more are working hard with us to deliver just that – destination stores that stand out in our crowded market.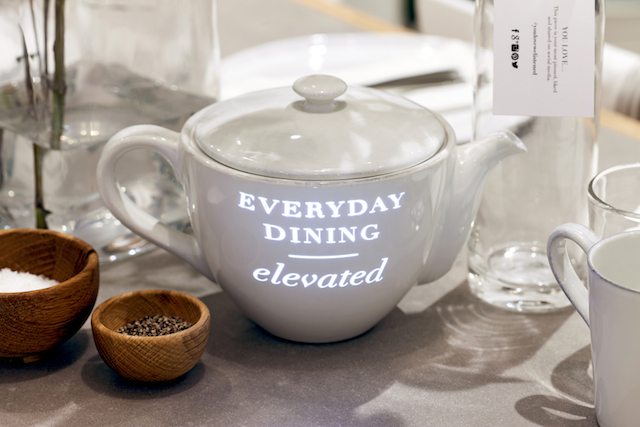 What are the biggest exterior challenges for your team between concept and execution and how do you overcome these?
We are seeing retailers switch on to digital in a big way. However, there is a gap between the vision within the brief and the reality of their budgets. We often present a shopping list of potential concepts to retailers and typically they want everything we show – unfortunately there is always a gap in the investment; it is always a compromise. We try to be transparent from the early briefing stage, try to define the right concept, the right technology for the right brand. Often modest but inventive concepts like The White Company's projections in Norwich are the most memorable and relevant. Not every brand needs or wants a super-scaled digital screen.

Which three stores do you feel best represent the future of retail?
The authority in an offer like Eataly, in New York, Rome or Turin is very re-assuring. You trust the brand to gather together best practice and deliver with excellence. The immersive total experience on offer in Tsutaya lifestyle store in Daikanyama, Tokyo is very hard to beat: books, music, stationary, gifts, food, drink and impeccable service add up to more than the sum of its parts, it's my favourite store anywhere in the world. Finally, & Other Stories from the H&M group is fascinating product mix presented beautifully in a slightly raw space that feels very sophisticated, I like also the expansion of the brand, pushing it further in New York and Stockholm, but always with a clear sense of purpose.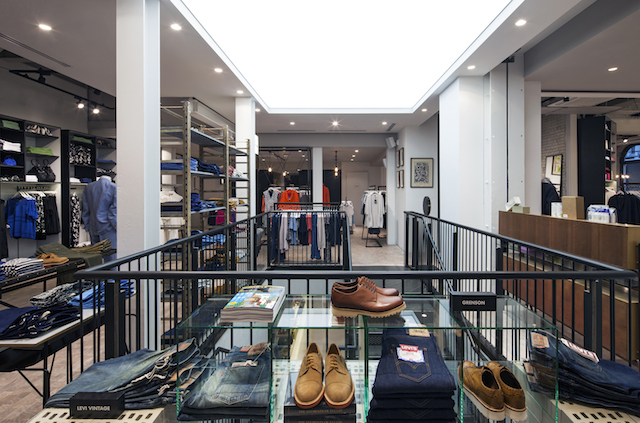 What major changes do you think lie ahead for retail spaces?
There is absolutely no doubt that the future for major retailer brands lies in their ability to embrace the web and all it can offer in the matrix of fulfilment. Anyone relying solely on conventional means of selling, building a store and trading it, is not maximising their potential. Key traders like M&S, Topshop and Next now openly talk about the web being their Flagship. Of all the traders on the High Street, I think only Primark are justified in not developing a transactional web, the one brand where the value of individual items and the volume of multiple purchases in-store means they don't want to trade their website.
So, expect new retail to be holistic, the store can behave as a showroom, a portal to the web and all of its stockholding. We will see more collaborations, more merging of complementary sectors and brands, more of a Department Store approach to retail, but at a much smaller scale. Think of the Duke St Emporium in London – fashion, food, coffee, books, art and culture all under one roof. That is exemplary in picturing our more flexible retail future.
New technology and new real estate opportunities will create flexible formats for brands that we might have defined in one format in the past. 500 sq ft to 150k sq ft could be a possibility for a retailer with a real sense of themselves, knowing that they can comfortably take their customer on that journey. John Lewis have experimented with exactly that format stretch in the last few years, from Flagship to the train station.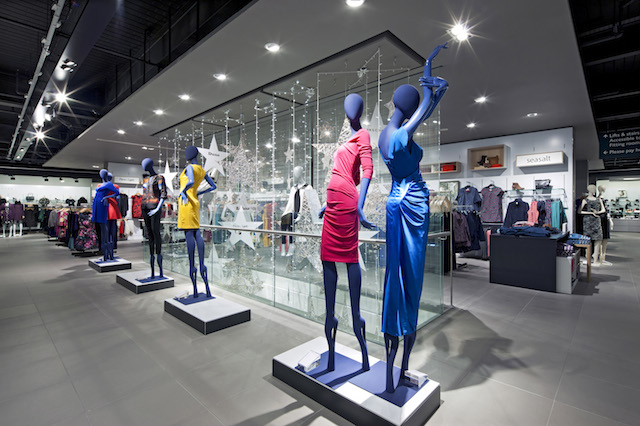 What about the use of technology in retail spaces in five years' time? Are you excited about what it can offer or is it overrated?
It's certainly not over-rated although many, many current digital installations are irrelevant and wasteful. There is little point in screens for the sake of screens: content and relevance is the key. We talk here about the right concept with the right technology for the right brand, that's crucial.
Screens are only applicable for a certain type of brand in a certain type of space. We prefer to stretch the definition of digital to encompass the experiential opportunities in digital, looking to the art and communications world rather than simply moving posters.
Future digital will be less visible, less of an add on, and more of an integrated story.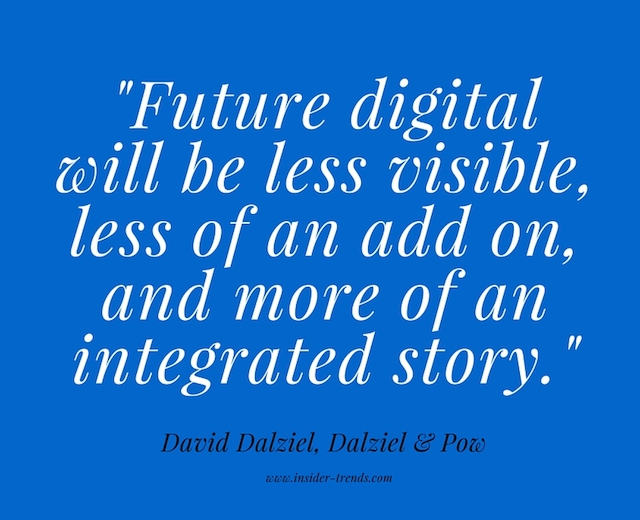 Is Dalziel & Pow's skillset changing as retail is changing?
We have had to respond to the changing demands of our clients with the creation of a new Digital Design offer, expanding from 2 people three years ago to 18 people today. Eighteen people with new skills, new outlook, a new attitude to retail design. The traditional skills are still required for the traditional clients but increasingly our clients come to us for the big idea, the next big thing in retail. All of our designers work with all of our disciplines to create something more powerful than one discipline can deliver. Clients who employ that raft of services – Strategy, Communications, Environments and Digital – from one single-minded consultant like us are really thriving.
We are more strategic now too, able to outline a proposal long before the creative work starts, to define what needs to be done then do it. In that way, we can easily judge whether we have fulfilled that strategic goal or not. We are more accountable.
Do you feel the amount of data that can be gathered in stores will affect your design process?
Data can be useful if it delivers insight; how you interpret data is crucial. Over the years we have been distracted with data that tells us 'truths' that consequently turn out to be lies. One classic example came in our Nokia concept where customer tracking indicated one route through the store and no attraction or deviation from that route – it turned out it had rained throughout the trial and our client had laid out a door mat from front to back of the store! A classic example of data giving you part of the story, and a client over-reacting. Two weeks later and the customers were navigating around the store as anticipated.

Which three companies do you think are shaking up the retail industry the most at the moment?
Apple for their benchmark retail and their push into quick-pay technology. They, as always, are at the forefront. H&M for their successful stretch of the sub-brand portfolio with COS, & Other Stories, Monki etc. There is some brilliant work going on in that group. Finally, Argos who have invested with conviction in digital back and front of house to re-invent their business. Argos is almost cool, who would have thought it?
All images courtesy of Dalziel & Pow