Pop Up Stores
London Trends: Pop Brixton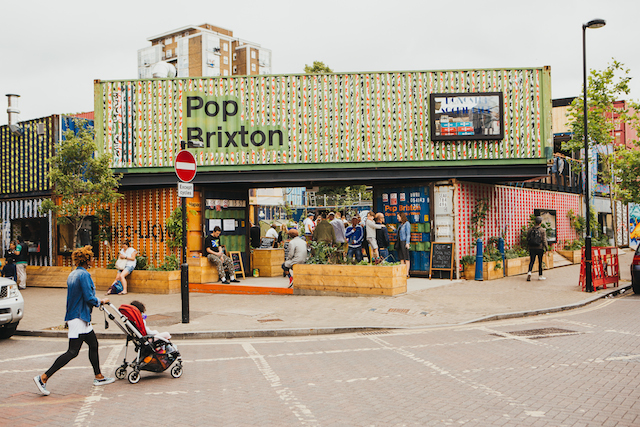 Nestled in the heart of Brixton, behind the station, lies a new addition to this foodie neighbourhood in the form of a vibrant community hub: Pop Brixton. With its up-cycled shipping containers it would be easy to compare it to the likes of Shoreditch's Boxpark but this is a social enterprise start-up as well as a shopping mall and the people behind it are doing everything in their power to put a spotlight on their inhabitants.
Commissioned by Lambeth Council, the project is a joint collaboration between The Collective and Carl Turner Architects and it aims to support local businesses from Lambeth while offering workshops, events and programmes that give back to the community.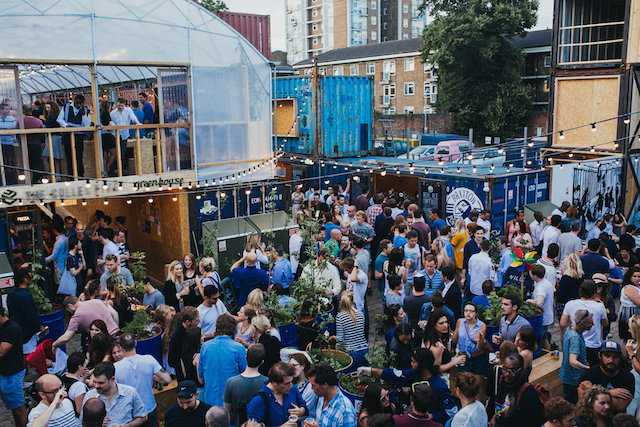 London Trends: retail meets food and drinks and art and events
Pop provides a space where clothing, food, drinks, art and events all sit under one metaphorical roof like a mini inner city. With my visit planned for a Wednesday evening, I was expecting a quiet stroll around the site but on entrance through the Eley Kishimoto adorned entrance I was in fact quite wrong. A variety of generations were spending their Wednesday night eating and drinking, perusing the retail stores and the atmosphere was pretty electric.
There are two event spaces at the site and the first is currently being used to host football competitions for some of the local teams. This works to bring in a range of generations to the retailers and food vendors selling there. The second event space is for the more relaxed amongst us with a community garden growing vegetables and offering respite with a glass of wine after a long day. I was also informed of a daily yoga session, which is again bringing in a wider audience by providing a completely different service to the area.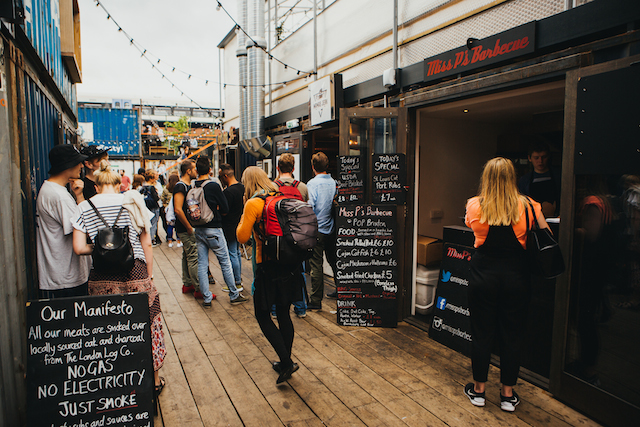 London trends: pop-up to permanent
The shops themselves have been picked to complement one another and not compete, all whilst embracing the Brixton vibes and catering to what the neighbourhood might like to see there. With a few of the containers set aside for pop-ups the retail experience is always likely to be different but there are also a couple of permanent fixtures. So far one store – Styled by Africa – has moved in permanently due to its success as a pop-up – it fitted in so well with the surrounding stores and ambience that the owners had enough funds to stay, yet again confirming what Pop Brixton is all about. There are some smaller kiosks for street food as well as larger units upstairs providing more of a restaurant feel, guaranteeing the customer is spoilt for choice.
All of the above makes for a complete experience. With retail, Pop Brixton provides a little something of everything with everyone in mind. Most importantly it makes you feel part of something special and this is what will guarantee its continued success, with people choosing to come back and show it off to anyone who hasn't heard about it. The unique selling point here is the community ethos and, if the businesses embrace this, they are set for victory. Upcoming events such as a short film festival and talks of comedy nights and gigs are set to ensure even more footfall and phase three of the two-year project is to create an affordable co-working space for start-ups and more tech-savvy businesses. Watch this space!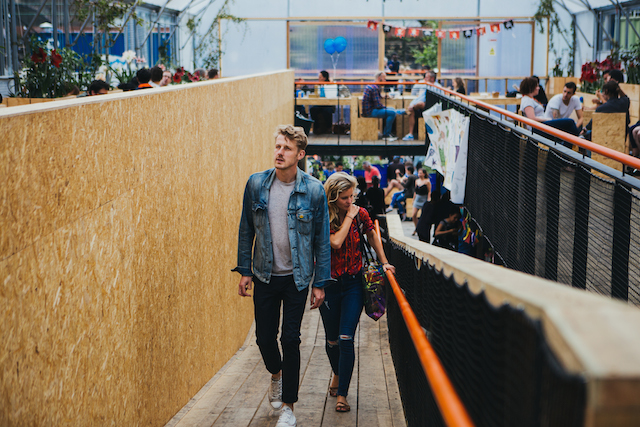 All images courtesy of Pop Brixton
For more London trends, book one of our retail trend tours. More details here.