Interviews
Luxury for everyone: Hedonism Wines' Tatiana Fokina on concept stores and reinventing a niche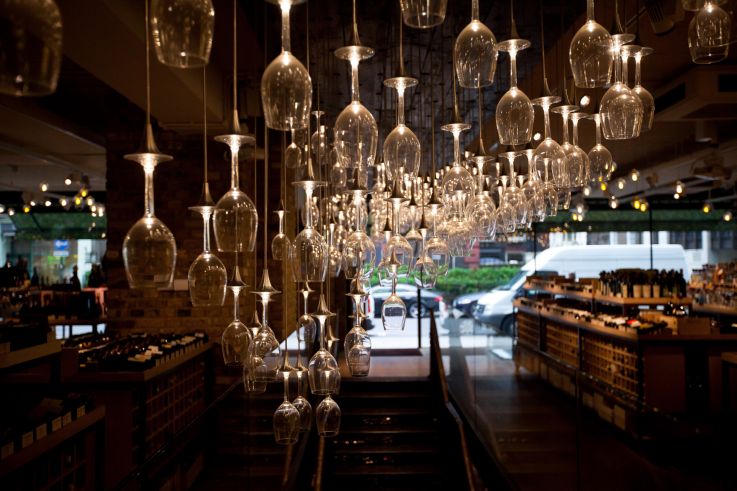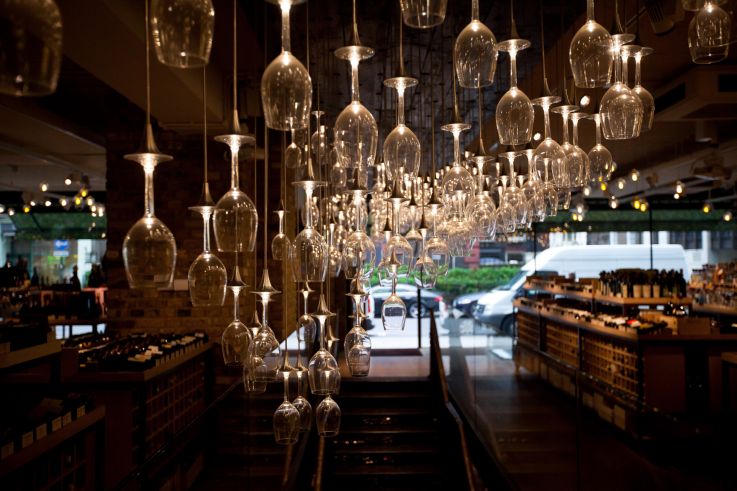 Hedonism Wines certainly lives up to its name. As the finest wine and spirits retail space in the world, it's a place of beauty, pleasure, self-indulgence, but also fun. In its brick and wood-built space it combines top tasting tech with unique aesthetics to always give customers something new to explore or taste.

Wine is often seen as a luxury product, which can be intimidating for some, yet Hedonism has reinvented it as something for everyone without sacrificing any part of the buying experience.

How do you become top of your field though? Hedonism Wines' CEO Tatiana Fokina explains the importance of expertise, the very best customer experience and why time is the ultimate luxury.
Top level customer service

Could you describe Hedonism Wines in your own words and why it's different and special?
Hedonism is probably the finest wine and spirits retail outlet there is to my knowledge anywhere in the world, but certainly in London and Europe. It's been created because I think London lacked one great wine shop, which would be a one-stop-shop where you could find absolutely anything for any budget, for any taste at all that would be available immediately. That would also come with great customer service and a great customer experience as well.
Essentially what sets us apart is – I'm just going to be not very modest here – pretty much everything. Starting from the way the shop looks, because I think a lot of thought and effort went into the interior design of the shop for it to fulfil being both very welcoming and fun at the same time as being very classy.
Also it's the largest wine and spirits range for sale in a retail outlet in the world at around 11,000 lines of products. It's such a vast range hopefully everyone and anyone would be able to find something to their liking there. But I think almost the most important part is the customer service that we offer. Because even if we had this lovely looking shop and this very profound range of products, I guess without our sales team we would not be able to make any sales and we would not be able to create the customer experience that we pride ourselves in.
Apart from really good wine knowledge, all of our sales team also have a perfect understanding of what top level customer service is. With wine being a very intimidating product at times when people are not sure if they know enough or if they are saying the right thing and would be quite scared to be judged for not being wine connoisseurs, the aim of our sales team is to make everyone feel welcome and at ease. I think the principal of customer is king is something we believe in at Hedonism wines. Nothing should be too difficult and we would never say no to a customer request without trying to go the extra mile for them.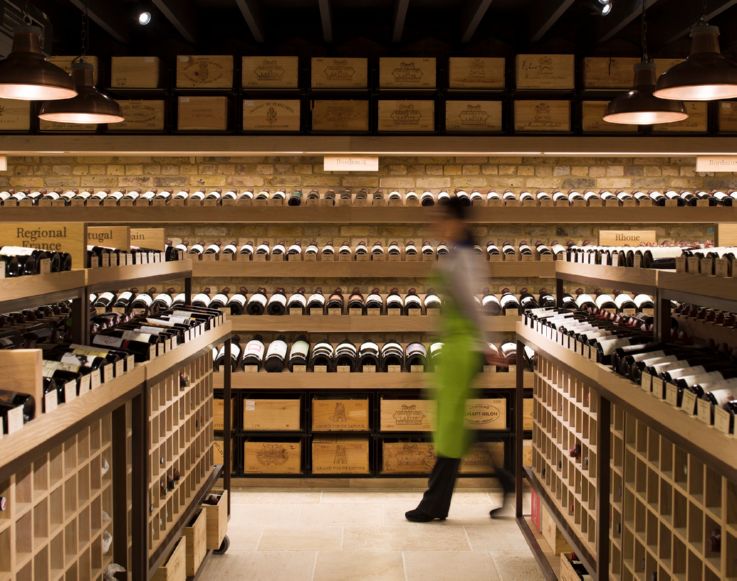 How do you ensure you recruit and retain the right people?
Together with the owner of the business and the head wine buyer I have now conducted probably over 1000 interviews over five years. So every member of the team is interviewed by us and by now we know very well who we're looking for. Apart from having a certain level of wine and spirits education, so it's at least the diploma level of WSET, it's also just being genuinely friendly, welcoming, and understanding what customer service is.
So apart from asking lots of questions at the interview, we also do a little role play where we're pretending to be the customer and asking the person we are interviewing to see how they would behave in certain situations.
Also, I think when people do come on-board, they realise what a great place it is to work. We have probably 65 percent of the original team still working with us, which is great because they actually saw the place when there was nothing. What we did is we each laid a brick into the wall of the shop, so those bricks are still there and I think when you've done this you sort of feel ownership of the place, even though you are just employed by the company you feel like you're a part of it really.
We offer our staff great tastings, education, opportunities in wine. Whenever we can we team up with our suppliers and try to send those who really are doing very well on various trips. We also have two big parties; one is for the anniversary of the shop opening in August and one for Christmas. I think the ethos of the company is quite special and also it's a very young team and a very international team so it's always very fun.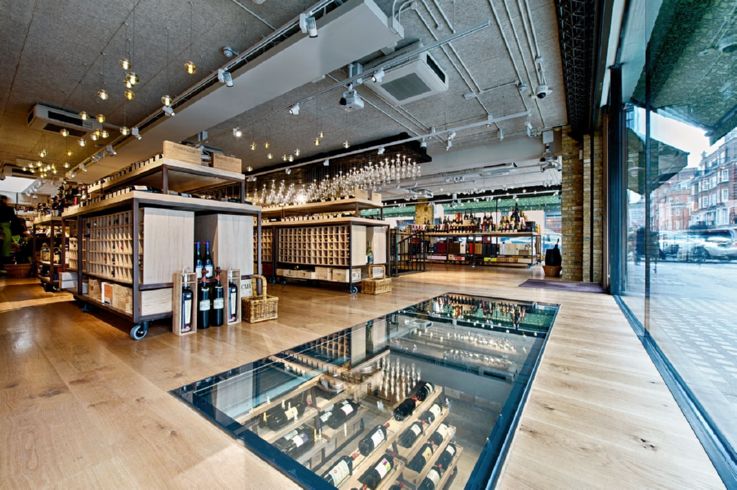 Design that welcomes

Looking at the design of the shop, what were the key things that you wanted the space to do? Are there any stories about the little touches that you put in?
Obviously being in Mayfair we wanted the place to look very upmarket, but we also wanted it to feel warm and welcoming, so we only used very natural materials. There is lots of wood, lots of brick. We very much wanted wine and spirits to be the centrepiece, so I think the way they are displayed immediately draws attention to them. It's also very open so you can see essentially everything from outside, so people don't as I said feel intimidated. Because lots of wine shops have little tiny windows and you don't really know what's in them, you might not be comfortable going in.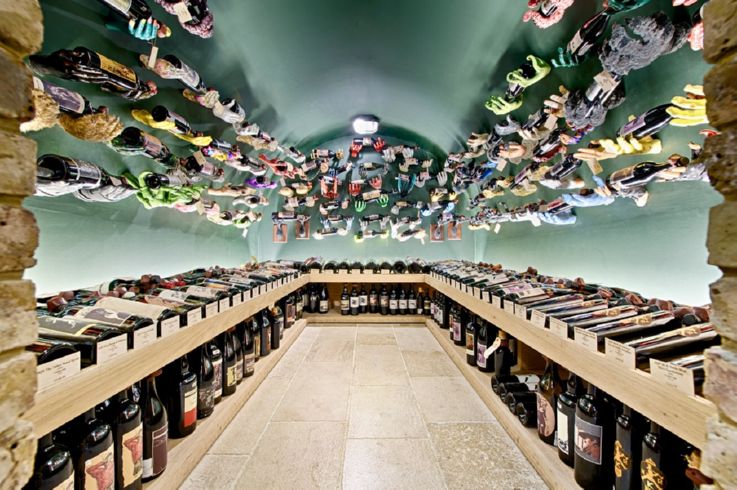 But we also wanted for it to be a fun space, for it to have a little bit of theatre, for it to be an experience rather than just a shop visit. We also wanted to take the edge of seriousness off because some of the wines there are so expensive that we just wanted to say, "Hedonism is about having fun."So there is the vault with the hands which is devoted to a particular wine, Sine Qua Non, which inspired us to do that display. It's one of the most iconic American wines and the winemaker is extremely creative and he draws the labels himself, and so those inspired the display. We decided to have fun with it and got an artist who created all the various hands for us, because the winemaker uses lots of hands on his labels and in the names of the wines.
We also have a ghost downstairs who is called Elizabeth and some people only find out about her on their 20th visit, because she's not there all the time. But when she makes an appearance I think lots of people are very surprised to hear her rather than see her. I think any member of the team will be able to tell you a different story about her, because we are not all in agreement in how she ended up with us.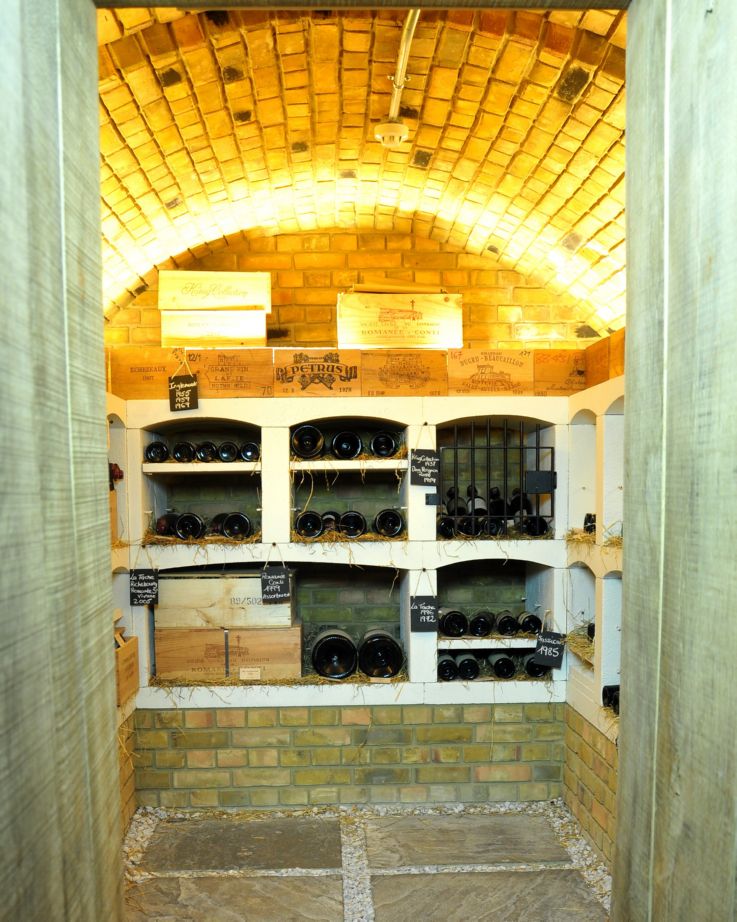 Also there is a tasting table with stains from the wine that are just printed on to it. We actually took a very large sheet of paper and put loads of wine stains on it. It has my handprint on it and the wine buyer's handprint and the owner's handprint, so if you look closely you can see them there. All the stains are signed with different wine names.
There is a secret vault – the rest of the space is very open and people can touch the bottles, pick them up very easily – that holds the most treasured bottles. It's very nice for our customers when they are led to it, it has a big lock on it which is opened with a key, and then it lights up and you see all the treasures there. I think there are lots of things that you can explore, so on the first visit they might not see all of these, but on the next visit customers continue to learn more about the space.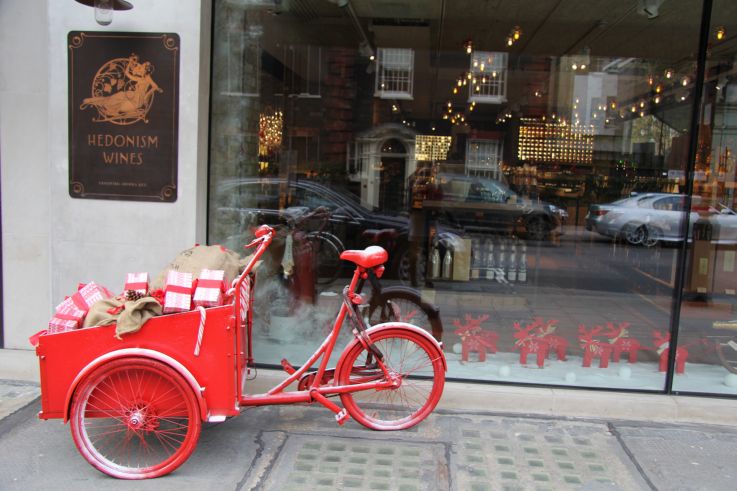 And you also have an area for kids as well?
Yes there is a kids area because we thought that especially at the weekends lots of people will come with their families and would like to spend a lot of time in the shop. You don't really want kids running around and being bored, so we thought it would be great if they could have fun as well.
We also wanted for it to be –you know people with dogs can come in, people can park their bikes, people can bring their kids, people can take pictures of everything. When people walk past and they see inside even if they are in a rush or even if they are not a wine drinker they would want to take a picture. So lots of people come in and say, "Oh can I take a picture?" and we very much promote that. We also create various window displays for either Christmas or Halloween or Valentine's Day, which are normally very popular with the passers-by, so people take lots of pictures and put them on Instagram etc.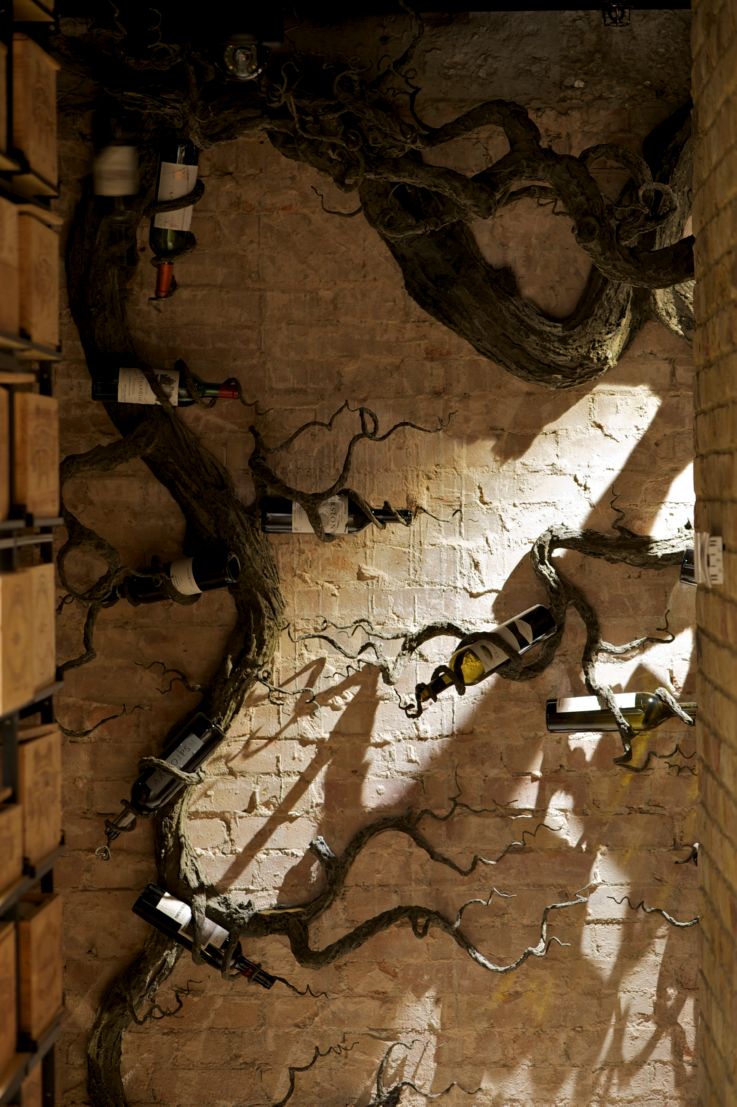 Luxury becoming more personal

What is Hedonism's interpretation of luxury?
Obviously lots of the wines that we sell are items of luxury just for the sheer cost of them, but I guess it's also that experience when your time is really valued and when you are really listened to. When you feel that people want to make sure you get the best wine, but also the best service. For me when people care about my time, because you know I think time is a luxury nowadays, it's the ultimate sign of a luxury service. And it's attention to detail as well, so you know little touches like we offer customers a seat whilst they're waiting for their order to be packed, or when their order is being processed on the till. Its little touches that create a luxurious experience.


Do you think the luxury sector as a whole is moving towards this same kind of experience and service?
Very much so. Because we are in the so called golden mile of London we can see what's happening and I think especially in this area it is moving towards a more personal service. I think it's very good when you have a relationship with your customers, rather than it's a one off transactions and the customer might never come back, you make sure that they have a great experience, but also you follow up that and you develop a relationship. I guess it's quite traditional to have your favourite butcher, your favourite wine merchant, your favourite tailor, that knows you, that would address you by name, that knows your taste. I think that's where luxury is going and this is very much what we are trying to do as well.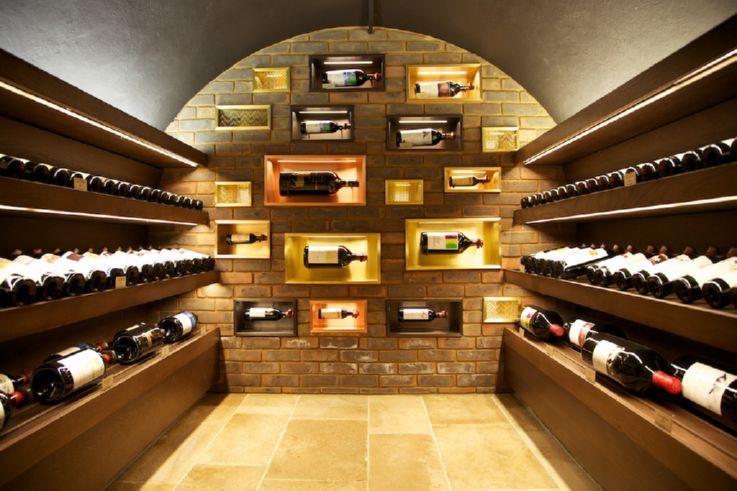 Enhancing the buying experience

Could you tell me about the events and the tasting sessions you hold? Do these impact sales a lot?
It's actually the line of business that has developed a lot in the last couple of years. We now hold some tasting everyday I think. They really vary, some are ticketed events where we would invite a winemaker or a brand ambassador and have a sit down, quite formal small tasting of an array of their wines. But we also do a lot of tailored tastings, so people now come to us for tastings for client entertainment, but also as gifts for their friends, as gifts for their partners, so we try to sit down with them and come up with an interesting theme. This can be a blind tasting, or it can be devoted to a particular region. We once had a couple who asked for a tasting of various wines from Italy that represented the journey they had at their honeymoon, which I think was quite a nice idea.
Also especially coming up to Christmas we have several open tastings, where people can just come and taste various things; champagnes or spirits or rums. We also have a whiskey club that gets together every month. We try to devote them to various products. So we have sake tastings with a sushi tasting as well that is led by our sake sommelier, which is again a very niche thing to just do.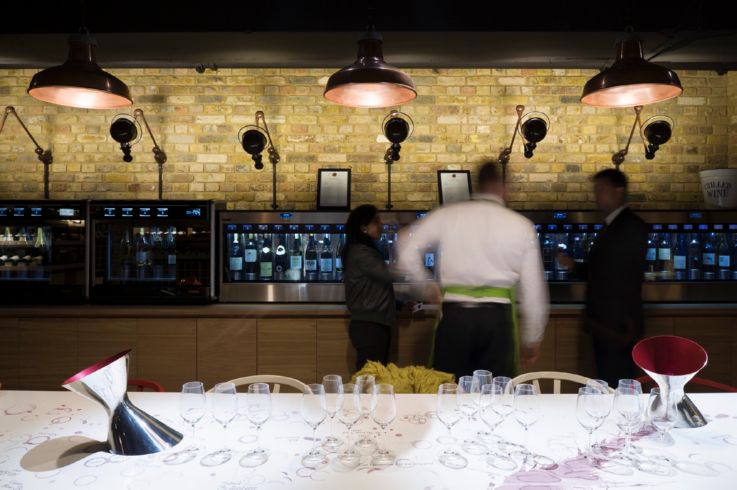 Can you tell me about your Enomatic sampling machines?
We have 48 wines at tasting at any one time. They are small samples only, so just a couple of sips, but to give a good understanding of what the particular wine is. They're great sales tools, because I think lots of customers would like to try the wine before they buy. We normally have about five bottles on there, which are very expensive and quite rare. So for example someone who would not be comfortable spending money on the whole bottle, but really wanted to try the wine to tick it off their list, it's a great tool as well.
Also it's a great tool for those who are studying wines and needs to taste a lot. We have lots of people from the industry who are getting ready for their wine exams for example, who would come and taste and make notes.
We change the selection on a regular basis so you can always come and try something new. Especially if you come during the day when it's quiet you can just sit at the tasting table and you can have a chat with one of our sales people about the wines and make notes. I think for lots of people who are into their wine it's a great tool.


Is this adding to or changing the buying experience for your customers?
Definitely because I think if you recommend something they haven't tried before, they might not be sure. Obviously we can't guarantee that that particular wine will be on tasting, but we can always say, "OK this will be similar in style to this." Also, some people spend hours just browsing the collection and choosing the bottles, so I guess that adds to the experience because you can also taste. I can always see our staff talking to people who are tasting, because I guess they want to share their opinions and talk about the wines, so it's a great way of engaging with the customers as well.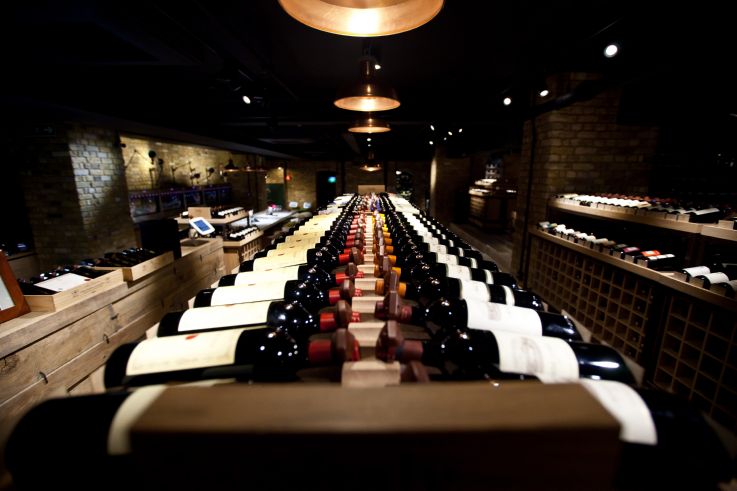 Online complimenting offline

What is the relationship between the store and the website? How do these work together?
We would tell our customers to come into the shop, because it's a very unique experience, which a website unfortunately can't replicate. But what a website can do and what it does for us, it's a great shop window for us so that people can see what we have available. Everything that is available in-store is available to buy online. We wanted it to be as simple and as straight forward an experience as it could be– the checkout is very quick, you can search things very swiftly, there are pictures for all the products.
Also it helps us to become a more global business. Obviously people who are not based in London, a lot of the time shop online, but also I think wine and especially high-end wines and spirits are the sort of products where people want to talk to someone about them. A lot of the time people would see we have it available but then still phone the shop to ask for some extra details like "how was it stored, what's the history of the bottle," or get a recommendation.
We ship to anywhere in Europe and to Asia and America as well. Every day we ship to the US, we've got lots of US customers and lots of customers from Hong Kong. I think because of the online shopping and good logistics, we are able to cater to most of the world from one place.


What's next for Hedonism? Do you have any development plans for your service?
We always get asked whether we're going to open another store. We're also getting approached by property developers from overseas who would like to have another Hedonism Wines in their buildings in America or in Asia or in other European capitals. We feel that there can only be one Hedonism Wines, because this is the finest wine shop. A second shop would just take away the uniqueness of this. Also we are able to cater to pretty much the whole world from here.
The thing that we're noticing is that every day we have people who come in who have never been to the shop before. So there are still lots of people who haven't really discovered the shop for themselves, so I think our aim is to make sure that these people make it to the shop and we provide them with a great experience. Also, creating exciting tastings and getting new products on-board – doing what we do, but just trying to do it even better.


Experience the best of London's retail spaces with one of our Trend Tours. Find out more here.


Pictures courtesy of Hedonism Wines