Coronavirus and retail
Opportunity knocks: How some retailers are benefitting from Covid-19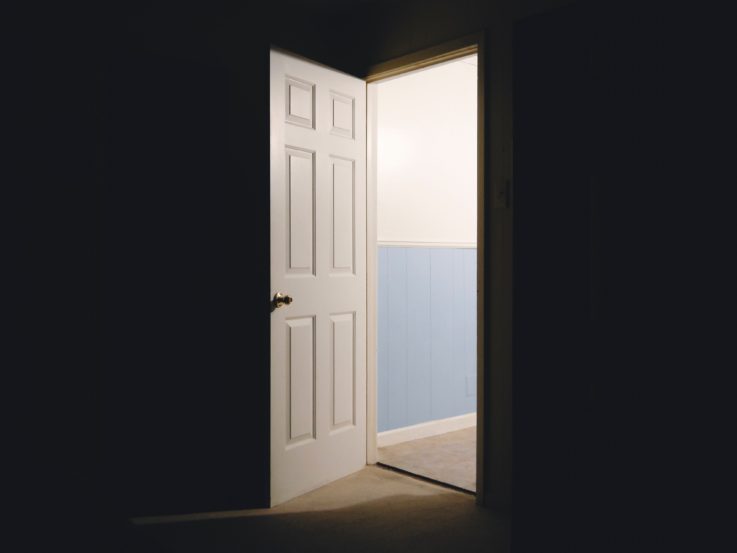 It's long been said that the middle is disappearing from retail.
Customers are either leaning towards the high-end, the niche and the specialist or towards high value, low price concepts.
Covid-19 has introduced another type of split into the mix.
This time it's opportunity and crisis. While some retailers are busy firefighting or have already felt the final nail, for others there is opportunity in the current situation.
Here are three key ways some retailers are benefitting from Covid-19.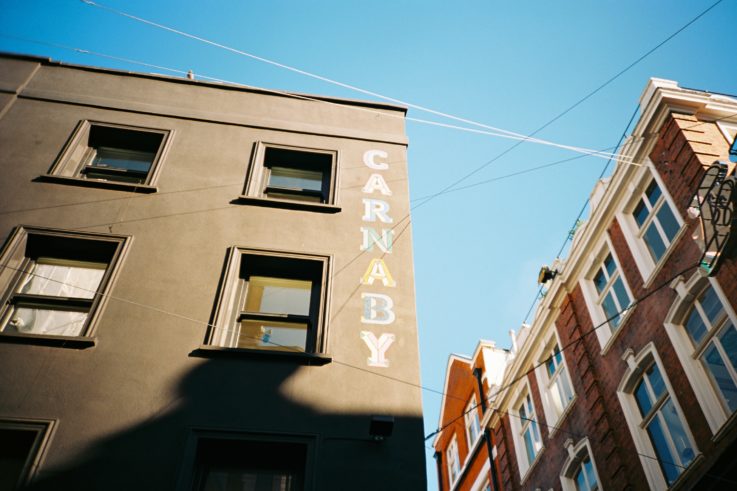 Opportunity 1 – Expansion
There's no getting around the fact that there is going to be a lot of free physical retail space at the end of the pandemic.
This isn't good news for those who are having to close stores, but for some retailers it presents an opportunity to expand their portfolios. In some cases, this will include moving into some prime or new locations for the brand.
In the UK, book and stationery retailer The Works has tapped property consultants to help it expand its store estate. The focus is on prime locations and shopping centres, with The Works looking to open new stores as well as potentially relocate some of its existing spaces.
Interestingly the decision comes even though The Works saw online sales more than triple during lockdown. It's clear that physical retail remains an important part of its strategy, so taking this opportunity to optimise its portfolio by locating its stores in the best possible places will place The Works in the strongest position.
Majestic Wines is another retailer who has had great success selling online during the coronavirus lockdown, but also plans to expand its store estate after the pandemic. Online sales went up by over 300% and Majestic Wines' market share jumped from 4.5% to 5.3% from January to June.
The company has stated that a new strategy around stores is the right move for it citing the quick adaptation of its existing stores to delivery hubs as a key element of its online sales success. Majestic Wines has also said that new online customers are now visiting its stores in-person.
Growing its stores portfolio will ensure this multichannel approach extends to more customers. In addition, Majestic Wines is investing extra training for all staff with the intention of giving customers the chance to tap expertise wherever they visit.
Let's not forget that the financial crisis of 2008 helped Lidl and Aldi expand on a massive scale in the UK as the brands were able to capitalise on the freeing up of real estate. Lidl has already said that it wants to have 1,000 stores in Great Britain by the end of 2023 starting with opening one new store a week for the next six months.
Aldi also wants to open one new store a week on average in the UK between now and Christmas. With rumours that Aldi is also poised to launch an online grocery service, the company may also be looking for expansion opportunities to support that.
Meanwhile, elsewhere Starbucks looks to be eyeing potential opportunities around newly available real estate in urban areas as an opportunity to transform its store portfolio. The company is focusing more on potential pick-up spaces which are typically smaller and more cost-effective to run.
Although Covid-19 has accelerated the shift towards online shopping, it's clear that retailers still see value in physical stores. For many they're a key part in delivering an omnichannel experience that serves every type of customer journey imaginable.
As such, the market changes caused by Covid-19 present a great opportunity for retailers with cash to spend to expand, improve and optimise their estates by opening and relocating stores to more valuable locations.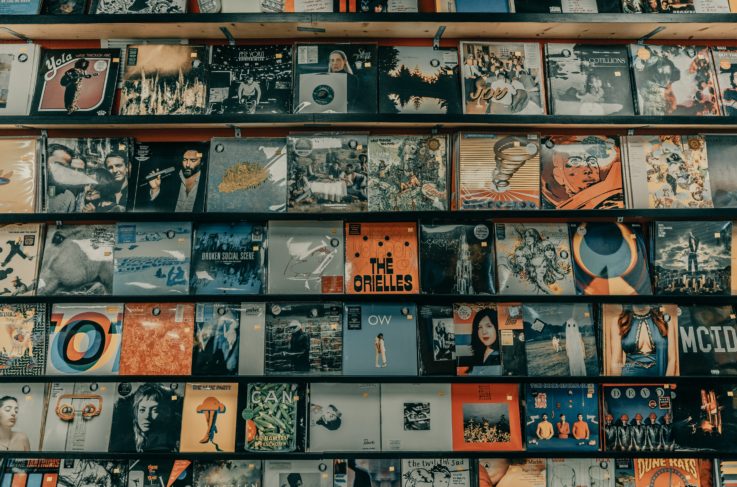 Opportunity 2 – Diversification
Expansion is one thing, but for some retailers the coronavirus pandemic is creating opportunities to diversify their offering. A lot of this comes from gaps opening up in the market due to the closure or sale of other retailers and even competitors.
Next looks to have weathered the coronavirus storm better than others. It has announced that its Q2 sales declined by 28%, which is far better than it projected back in April.
In fact, the company says that it is on track to turn a profit of £195 million – and that a profit is still feasible even in a worst-case scenario of a second lockdown.
With the company in good shape, Next has been eyeing interesting new opportunities to diversify its business. First up has been its move to take over the beauty halls of a number of former Debenham's spaces.
With Next already selling beauty brands online via its own website and its Fabled by Marie Claire site, this would give the company a way to physical connect with customers. This is especially important in a sector like beauty where physical interaction is a big part of the buying experience.
Next is also reportedly in the final stages of buying the UK arm of Victoria's Secret. The move is expected to open Next up to a younger audience but should also give it a stronger foothold in the lingerie sector.
John Lewis responded to the coronavirus pandemic by diversifying into new offering such as online personal shopping services via Instagram. A new strategic review has revealed that the company has much more ambitious diversification in the pipeline.
The most radical is converting some John Lewis stores into mixed-use affordable housing. The move comes as John Lewis looks at ways to repurpose and potentially reduce its store estate in light of expectations that 60% of its business will now come through digital channels.
The company is also exploring expanded services around finance and horticulture and new areas such as rental/resale of fashion. By diversifying its portfolio in this way, John Lewis is looking to leverage its brand reputation and the trust that consumers have in it to be present in more of their lives. It will also enable it to spread more risk in order to weather future changes in consumer behaviour and the wider world.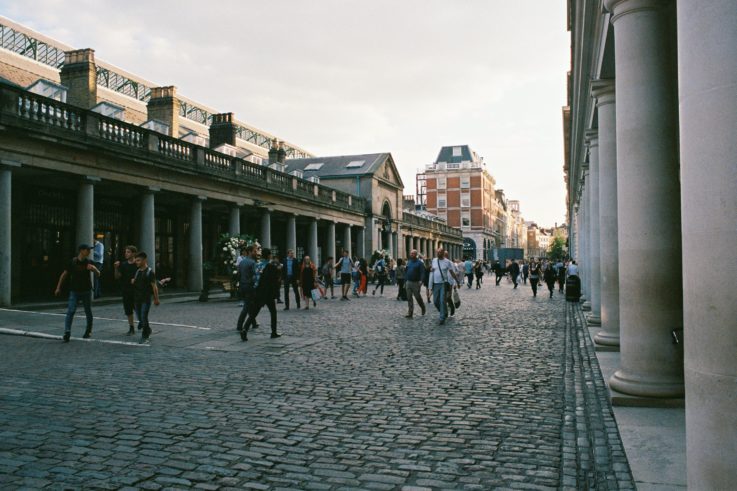 Opportunity 3 – Pivots
Covid-19 has also been the catalyst for some brands and retailers to pivot their businesses in new ways.
For example, when fashion brands Oasis and Warehouse went into administration, their brands and online businesses were quickly snapped up by fast fashion giant Boohoo. It followed other acquisitions by Boohoo of MissPap, Coast and Karen Millen.
While there are (rightly) questions about Boohoo's working practices that need addressing, it's clear that there is an opportunity for online retailers with cash to snap up well-known brand names and pivot them into online only businesses.
As a result, they benefit from the trust and reputation that those brands have built up over the years with customers. This may prove particularly valuable given that buying online is very much a trust-based exercise.
Elsewhere, there may be inspiration to be taken from the pivots taken by hotels. Some have turned themselves into luxury food delivery services, while others have explored acting as high-end wine stores.
In the US, the Brooklyn-based Wythe Hotel has pivoted its empty hotel rooms into private offices. Customers can rent a room from $200 a day with room service and the hotel's other facilities available to workers.
In some cases, pivots may be temporary but in others they can help retailers discover valuable new revenue streams that may become part of their business long-term. Likewise, some businesses need to be reframed, as Boohoo has done with Oasis and Warehouse, to make them competitive in a changing world.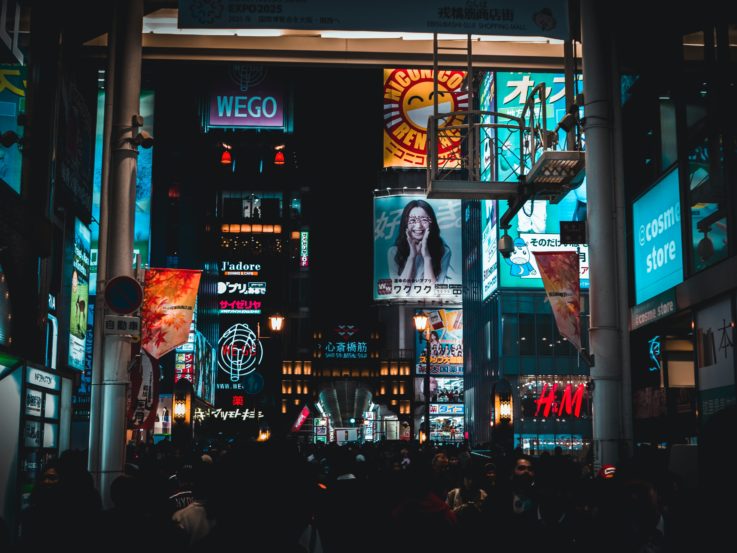 Opportunity for all?
The coronavirus pandemic has changed a lot of things. While it's certainly a challenging time for retail, it's clear that some retailers will actually benefit from the situation.
In some cases, it's very much a case of cash rules. Those whose businesses have held up well will be in a position to take advantage of prime store positioning and snap up valuable brand names.
But in other cases, opportunity comes from a shift in mindset. It's a willingness to change and to rethink how business can and should be done. It means seeing where there are gaps in serving customers and identifying ways to fill them.
In this way Covid-19 is an opportunity for all retailers. But not all retailers will be in a position to take it.
Want to know what opportunities your retail business is missing? Book a free introductory call with our retail consultants to find out the best next step you can take.