Retail
Our favourite highly innovative companies from the 2016 RBTE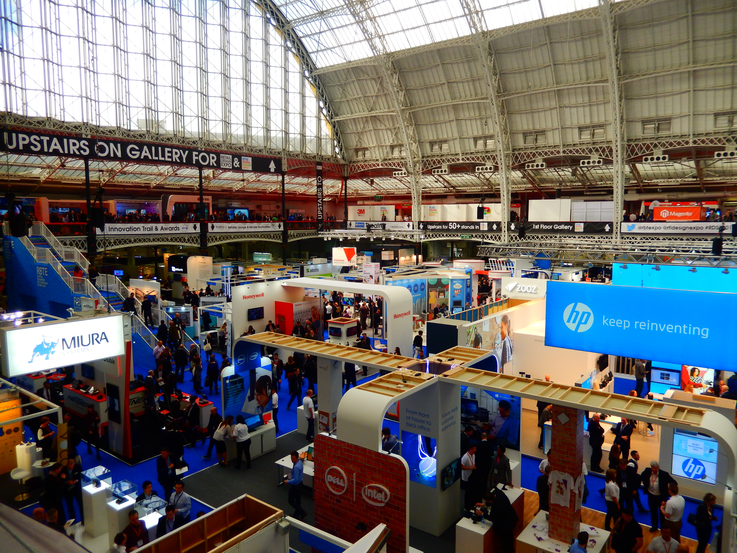 We recently attended the RBTE – Retail Business Tech Expo in London, one of the biggest events for retail and hospitality. Whilst there, we saw a number of highly innovative companies changing the state of retail. From virtual reality to self-driven shopping carts, we list some of our favourites below.
RBTE 2016 – Our favourites
BRITEYELLOW

Briteyellow, an interactive and wireless internet software and service provider, have developed a 3D way-finding app that helps you find your way in places where GPS doesn't work. Using a smartphone's virtual and augmented reality to guide people, it's interactive, attracts FootFall and boosts sales through location based incentives.
CIVALUE
ciValue provides retailers the tools to place the customer in the very centre. Utilising customer analytics, personalised recommendations and predictive data, a customer's Retail DNA is established. Empowering retailers to anticipate their customers' desires and wants, an omnichannel retail experience filled with loyalty schemes can be created.
EXPRESS CHECKOUT
Express Checkout presents the UK's first ever scan and pay app. Entitled SPENCE, customers can check in at a store, scan their products and pay for it without waiting in line for the till or handling cash and receipts.
FOLLOW INSPIRATION
Follow Inspiration are a tech company on a mission to improve people's lives. Working in the fields of robotics, image recognition and indoor positioning means they can now launch the ultimate in-store experience: a self-driven shopping cart that follows people in commercial environments called wiiGO.
GAMMA LTD
Gamma Ltd have developed Storecast, a location intelligent tool for retailers. Allowing users to gain a detailed insight into a location or network of locations, it can effectively analyse an overall store performance and potential location to predict performance based on a number of criteria.
GLOODOO
gloodoo is a revolutionary mobile enterprise toolkit transforming the way retailers engage with their employees. With social networks, messaging, selling tools and more, gloodoo is an app that creates a fully integrated environment for colleague engagement.
HIPERKINETIC LTD
Using shelf sensor's data capture and a customer's interaction with a product, HiperKinetic have developed a powerful engagement analysis tool. Non-intrusive in its design, retailers can see a customer's true path to purchase decisions and see insights to make changes to drive real retail value.
ICONEME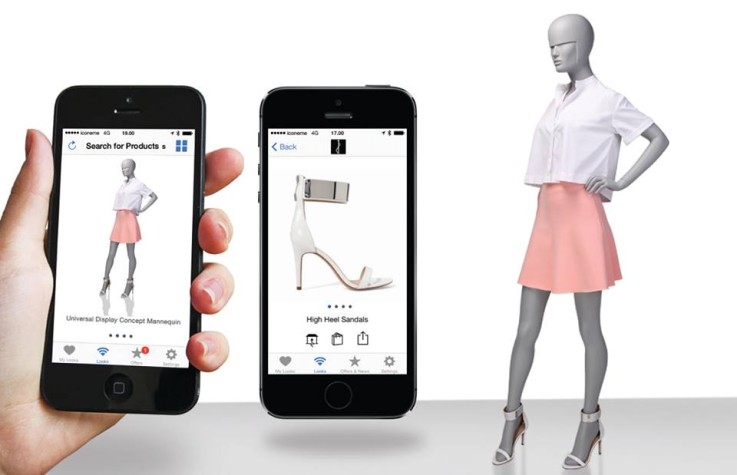 iconeme are the creators of Universal Display, a leading manufacturer of mannequins. A unique way in which to enhance the shopper experience and drive sales, the mannequins communicate via an app and beacon technology.
IZBERG MARKETPLACE
IZBERG Marketplace is a tool that allows retailers to become a fully automated and scalable multi-selling platform. Increasing product range and generating more revenue, it's a highly secure and reliable environment to work with.
KANTAR RETAIL VIRTUAL REALITY

https://vimeo.com/channels/kantarvirtualreality/123827348
KR Virtual Reality deploys the latest in virtual reality technology to change retail and shopper understandings. By bringing retail space and data into the virtual worlds, retailers can understand, plan, evaluate and communicate better than ever before.
KLARNA
Klarna are driven by a want to become the world's favourite way to buy. With Klarna Checkout, people only need provide their email and postcode to complete a transaction. With no registration required and all payment methods offered, customers can pay for products at their convenience. Not only that, retailers are offered a risk-free solution.
NETCLEARANCE
Netclearance are a company offering a range of solutions for retail, mobile payment, customer engagement and real-time tracking. Using state of the art beacons, their hardware delivers unparalleled mobile customer engagement.
PARCELSPACE LTD
ParcelSpace is a last mile software that, quite simply, helps you sell more. Helping customers set up and meet delivery expectations, problems are anticipated before they arise and Where Is My Order? calls and issues are greatly reduced.
PEOPLEVOX
Providing a modern alternative to traditional warehouse management systems, Peoplevox is a simple to use solution that can be implemented in as little as 7 weeks. Paperless and effective, Peoplevox has already helped over 130 companies tackle the fulfilment challenge.
REALFICTION
Through holographic displays and full HD motiongraphics and film, Realfiction has developed something called "magic meetings". Allowing physical products to be digitally interactive, customer engagement becomes both inspiring and active.
SLIMSTOCK
Understanding retail to be a dynamic and complex industry, Slimstock focus on retail issues within the food, fashion and non-food sectors. Looking into central warehouses, webshops and automatic store replenishment, their goal is ensuring retailers get the right stock at the right time in the right shop.
SWEDBRAND
Swedbrand is a company dedicated to strengthening customer brands through new patented technologies. Their latest innovations include TouchingLight, a revolutionary display that sets off light briefly when clients pick a product off the shelf and TopFlow, a bag in box innovation that will change the way we look at a standard bag in box.
TAKUMI
Takumi is a platform that connects social media's microinfluencers with brands. Taking a step away from PR companies that target celebrity accounts with hundreds of thousands of followers, Takumi look at those with 1,000 + followers. Capitalising on higher levels of engagement, they develop and manage creative campaigns.
THE PRICING PEOPLE
The Pricing People provide innovative and powerful solutions designed to save stores operational time on the shop floor. From price labelling to stock taking and transfers, they saved retailers over £1 million per year of labour across 200 stores last year alone.
VTT
OnTrack is a solution developed at VTT that lets you collect data to improve your point of sale performance. It gives you real-time information on the attractiveness of your product and product display.
Wi-5

https://vimeo.com/137233378
Delivering exclusive content to mobile devices, Wi-5 offers nearby audiences instant access to immersive content. Working without an app, download or even Internet, powerful analytics are captured along the way, giving users a real insight into various forms of mobile interaction.
Experience the best of London's retail spaces with one of our Trend Tours. Find out more here.