Brand Focus
Retail innovation factfile: Pro-Direct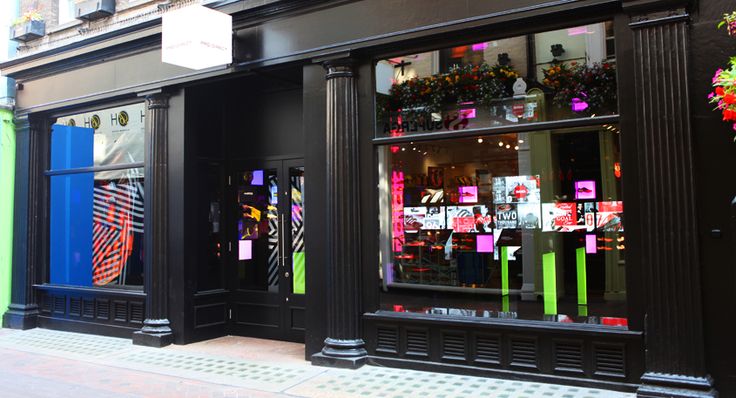 Retail innovation factfile: What is it?
Until autumn 2014, Pro-Direct was an online-only retailer. After growing to become the world's largest online soccer store, it decided to complement its offer with an immersive physical space. Inspired by the brand's website, the space is designed to be a haven for fans of soccer and Pro-Direct.
With relatively little stock on display, the space focuses more on connecting with customers and celebrating football than selling immediately to them. The two-floor space is often used for player meet-and-greets, match screenings, computer football tournaments and launch events. The Champions League trophy was on display in July, letting fans visit and have their picture taken with it.
Customers are drawn to the back of the ground floor using a huge backlit display of boots signed by the world's greatest players. Having walked down the stairs into the basement, they can use touchscreen tables to select outfits for life-size models to showcase on high resolution 4K screens. They can also try on boots and interact with the company's social feeds on a large interactive touchscreen that is updated live over the web.
Retail innovation factfile: Why is it interesting?
The high-tech store is designed to attract digital-savvy teenagers who are never far from a smartphone or laptop screen. However, the technology isn't gimmicky – it's designed to support a memorable, unique experience. The in-store events are an important way of differentiating the brand from its online-only competitors.
The store's technology also enables it to be as easy to update as a website. The ground floor uses a range of flexible displays that enable brand- or product-specific promotions. Digital displays are complemented by printed magnetic squares, which can be quickly changed over to create a powerful and memorable experience as customers first walk into the store. Staff are equipped with iPads which can be used to control the space's music, light levels and colour, quickly helping the space adapt as different events begin and end.
The experience is designed to increase the amount of time staff spend with customers whilst assisting them. Hand-held units and PayPal are used to take payments, and a nifty drawer designed into the bottom of the boot bench means that staff member and customer can stay in one place throughout the trying on and purchasing process.
The social screens downstairs emphasise the brand's presence online and encourage users to keep in touch after they leave the store. The touchscreens that show stock communicate how many more products are available online.
There are plans to create a beacon-enabled app for the store. This will let shoppers create a profile, inputting information such as their shoe and clothing size, favourite brands and price point. Customers will be able to receive personalised welcome messages via the app as they walk in. If they have come to the store to pick up a click and collect order, staff will be automatically alerted to retrieve the order. Customers may be able to use the app to see which items in their size are currently in stock, to ping the boot room a request to try on certain items, and to see personalised recommendations and content based on their past online and offline activity. The app has the ability to personalise the store experience in the same way that websites can now be personalised. Instead of being 'a' store, the space becomes the customer's store.
Omnichannel experiences, such as the planned Pro-Direct app, let brands gather much more comprehensive and useful data to personalise all aspects of the shopping experience. This benefits both the customer and the brand.
Great brand experiences are becoming more influential and traditional loyalty schemes less so. This level of intelligent personalisation and intuitive in-store experience can enable Pro Direct to stand out from its online and offline competitors and keep customers coming back.
Retail innovation factfile: What are the trends?
Spaces, not stores
In-store technology
Online coming offline
Personalised interactions
Relationships before instant sales
Want to know more? Join us on one of our Insider Trends trend tours. More details here.
Image via Carnaby.co.uk