Strategy
Should vending machines be part of your retail strategy?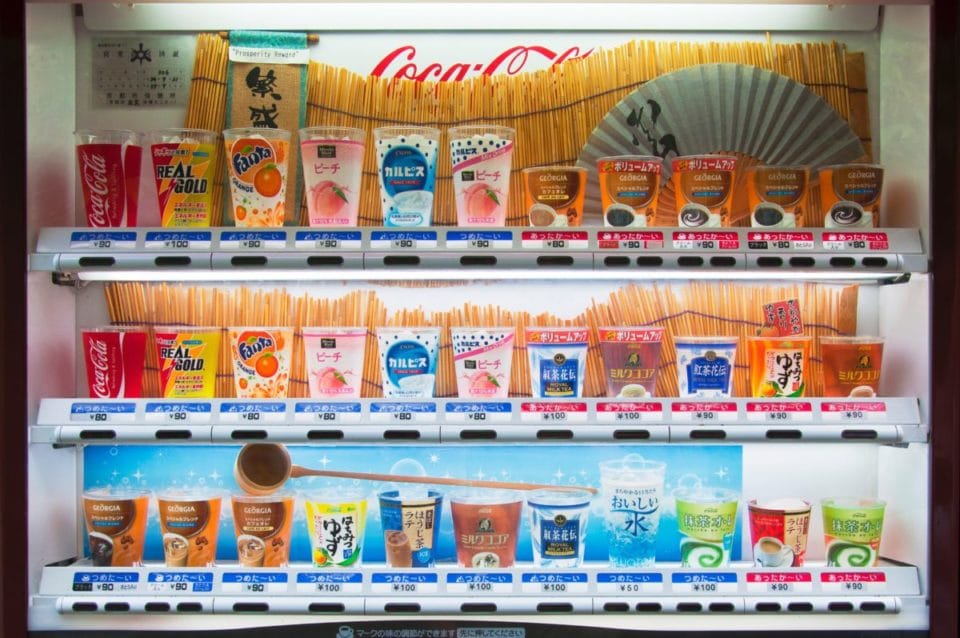 Is automated retail really the new idea it's purported to be? On the one hand, it's hard to imagine how it could have existed before now when you consider all the tech that goes into staffless stores like Amazon Go. And on the other, automated retailing is one of the longest standing pillars of the retail industry in the form of the humble vending machine.
The vending machine is very much the grandfather of the automated retail movement with the first 'modern' machine as we know it appearing in the early 1880s. Coins went in and goods came out. Not much has changed since then, except when it comes to payment options. Perhaps it's because the vending machine concept is still hard to beat when it comes to convenience.
The machines typically don't have a massive footprint and can easily be installed into high-footfall areas that may not have the facility to support a full store – think train stations, offices, schools, sports venues, public squares, parks and more. They can even just be placed on the pavement, effectively extending a store's opening hours permanently. And then there's the fact that they're simple to use. We all know how to do it without any long-winded instructions or app requirements.
There's another factor to the vending machine's enduring success. Its versatility. This is where vending machines really come into their own, because it's hard to think of something that you can't use them for. Food, beauty products, electronics, diamond jewellery, even cars – it's all been done.
We've scoured the weird and wonderful world of retail vending to bring you the more inspiring, unusual and impactful uses from across the industry. Read on to see how brands, large and small, are using the vending machine to boost their business.
Food for thought
We're not talking about your typical packet of crisps and bottle of Coke anymore. The vending machine has come a long way when it comes to the sorts of food and drink you can buy from it.
In New York City, three vending machines have just been deployed by healthy food start-up Fresh Bowl to sell salads to commuters. Each machine is full of fresh, ready-to-eat salads in reusable glass jars. What's interesting is that the glass jars can be returned to the machine for a discount on the customer's next salad.
It's also part of a strategy by Fresh Bowl co-founder Chloe Vichot to expand her fresh salad business without the high costs of renting out and running multiple stores. The vending machine roll-out follows a six-month trial at a WeWork co-working space to refine the recipes. It shows how vending machines can help brands to not only expand at a faster rate, but also to test reactions to products in a more location-flexible pop-up store.
Elsewhere in the state of New York, you can use a vending machine to get your hands on fresh, raw meat if you desire. Last year, The Applestone Meat Co launched 24/7 vending machines in two locations. Today it still uses the machines outside of its store in Stone Ridge.
Customers can browse the range of chilled, vacuum-packed meats, using buttons on the front of the machine. Payments are made via card or smartphone and your purchase can then be released by pulling open the door.
It's a glimpse into how vending machines can allow brands to sell 24/7, even when their store is closed. While you may wonder who needs emergency late-night meat, you can see how it might work for other things like medicine or key groceries. It also serves as a quick lane for customers who know exactly what they want to buy. They don't need to go into the store and queue but can simply pay and go.
Another unusual vending machine usage is live oysters. Oyster farmers on the Ile de Re island off the coast of France have experimented using vending machines to allow visitors to buy fresh oysters any time of the day or night. Customers can select different types and sizes of oysters, pay by card and then open a door to take their purchase.
The farmers believe that the machines are worth the investment. They felt they were losing sales solely relying on traditional outlets like fishmongers and supermarkets, which have set operating hours. The machine provides another source of revenue.
Vending machines as retail theatre
As well as being practical, vending machines can also help create retail theatre, both in-store and out.
When Snapchat creator Snap launched its video-recording Spectacles in 2016, it did so with vending machines. The Snapbots, as they were known, were sporadically dropped into locations that were displayed on a map on the Spectacles website. The locations were all chosen as places that you might wish to take videos.
Designed to look like cute aliens or robots, the Snapbots had a built-in camera and screen so that customers could virtually try on the different colour options before they bought. With the machines being the only place that customers could initially buy the Spectacles, the concept became almost like a treasure hunt for those keen to get their hands on them.
While the Snapbots operated almost like pop-up stores, only appearing for a day at a time in each location, the vending machine was much cheaper and more flexible than a true pop-up. It meant that Snap could also put the machines in places that couldn't support a store but felt like the best fit.
Even the automotive industry has found a way to incorporate vending machines. In 2018, Ford teamed up with Alibaba to create the Super-Test Drive Center in Guangzhou, China. Customers were able to view available vehicles on Alibaba's Tmall and book a test drive. They then could collect their car from the Center at the arranged time using facial recognition.
The Center was entirely staffless with the chosen car dispensed from the five-storey giant vending machine. After test driving the car for three days, customers had the choice to buy it or return it. By using a vending machine to deliver the cars to customers, the Super-Test Drive Center could operate for longer hours than if there were staffed. It also made the process much faster with customers able to order and pick-up in as little as 10 minutes. And the process of vending the car was a nice theatrical touch that is often missing from testing cars at your standard showroom.
Carvana has also got in on the car vending machine over in the US. Last year, it opened its largest machine to date in its hometown of Arizona. The nine-storey tower can store up to 34 vehicles. Customers who buy from Carvana online can choose to have their vehicle delivered or to collect it from the vending machine.
To retrieve their chosen vehicle customers are given an oversized coin which they use to activate the vending process. This adds to the sense of theatre and occasion, as well as being fun. Practically, using a multi-storey vending machine set-up means Carvana can store more cars in a smaller space, which makes operating the space more cost-effective.
Diamonds from a vending machine?
If there was ever a sector where you'd think the vending machine wouldn't get a look in it would be luxury. When you're spending big money, service and experience is everything. While vending machines are great at convenience, they're not exactly known for being white glove.
It may surprise you then to see luxury brands capitalising on vending machines more and more. For five months earlier this year, if you visited MZ Wallace's Soho store you could buy jewellery that ranged in price from $130 to $1739 from a vending machine.
The machine and the fine jewellery inside came from designer Marla Aaron. Customers could use a touchscreen to make their selection and buy with their purchase popping out prewrapped in a box and bow. Before it came to the store, the machine had a residency in the Brooklyn Museum and the William Vale Hotel.
It shows just how flexible the vending machine model allows a brand to be. It meant that Marla Aaron could go to wherever she thought her customers might be, rather than requiring them to come to her. It seems customers were also very comfortable buying through the machine. The choice of locations may have played into this as there is always someone around if there was to be an issue.
Luxury jeweller Tiffany & Co has also got in on the vending machine trend, but not for selling jewellery. Instead the vending machine in its Covent Garden store sells the brand's first foray into fragrance. Using a vending machine means it doesn't feel like you're making a high-end purchase, but maybe that's the point. The machine makes Tiffany seem more accessible and is a great entry-point for new customers who may not be able to afford its more expensive products.
Moet & Chandon has been selling mini bottles of champagne from vending machines since way back in 2013. It now has a number of the machines across the world with the latest located in the Ritz-Carlton hotel in Naples, Florida. Customers can get their own mini 200ml bottle of Moet & Chandon, complete with champagne flute, by buying a special $25 token from the hotel front desk. The machine then dispenses their selection in a careful fashion, so it doesn't fizz all over the place one open.
With the system well established, Moet & Chandon has also been exploring ways to improve it. A machine in The Pendy in San Diego earlier this year had an additional touchscreen which used AR tech to let customers create a short video of themselves interacting with the likes of bubbles and rose petals. They could then get the video sent to them to share online with friends.
It shows how an established luxury brand like Moet & Chandon is finding new ways to appeal to a younger audience. The vending machine offers a relatively affordable taste of the Moet lifestyle and has a fun, novelty element compared to ordering a bottle from a bartender.
Anything and everything
There's really not much that you can't sell from a vending machine with the right set-up. From pizza and cupcakes to pharmacy products and more, you might be able to buy anything from a vending machine, but is it really a good idea?
If you want proof of how successful vending machines can be, then look no further than Uniqlo. In 2017, the company launched 10 Uniqlo to Go vending machines across the US targeting locations like malls and airports. The machines stock two of the brand's most popular products – a $14.90 thermal tshirt and a $69.90 lightweight down jacket – conveniently packaged ready for travel. A range of sizes and colours are available.
Uniqlo has seen the machines as a way to expand its presence in the US without the cost of opening up new stores. It has also chosen locations with high footfall that it may not have traditionally been able to get into.
The move has proved to be more than worth the investment. The San Francisco airport machine, which sells down vests for $50.00, has been reported as selling $10,000 worth of products every month. Part of this may be down to the targeted nature of the vests – a common clothing choice for San Francisco that is adopted by tourists and locals alike. This is the beauty of the vending machine model as it's a very cost-effective way to tailor what you sell to each location.
Earlier this year, Rockflower launched its fixed vending machine for flowers at Clapham Junction station in London. Accessible 24/7, customers use a touchscreen and contactless payment method to buy their selected flowers. Once payment has been made, a glass case opens for the flowers to be retrieved.
The interesting thing about Rockflower's vending machine is that the company considers itself to be part florist and part tech provider. It wants to sell its smart vending machine tech to other companies for a range of different products. The company's proprietary tech sends an alert every time an item is sold which means it knows exactly how many bouquets need to be replenished.
When there are no customers at the machines, they can also be used to play video and ad content. Rockflower is also looking at ways to incorporate ecommerce to let customers order online ahead of time and collect from the machine via a QR code. With the wide adoption of click-and-collect by customers, this could be a real jump forward for vending machine tech and add a new level of convenience for customers.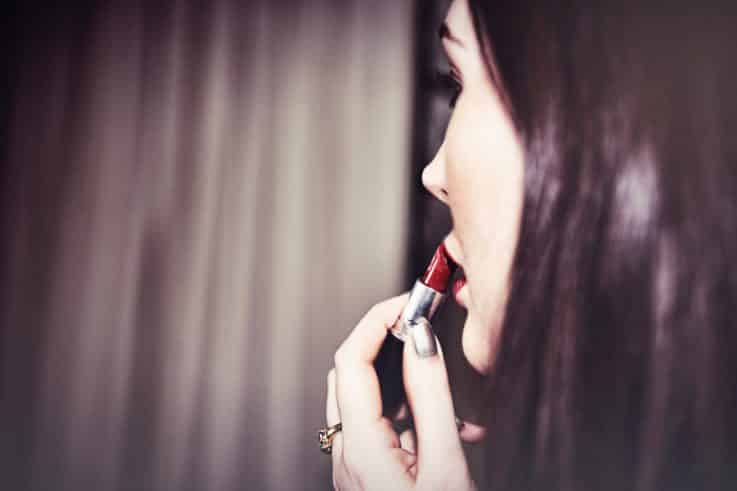 The Marie Dalgar make-up vending machines in Shanghai are another interesting example of how tech is changing the vending experience. Customers choose the lipstick they want to buy using the integrated touchscreen. They then scan a QR code with their smartphone to digitally pay via WeChat and a moment later their purchase is dispensed.
Reportedly 400-500 customers use the machines every day, which goes to show that not having physical products to try isn't necessarily a barrier in beauty. The success has even spawned the more extensive Marie Dalgar To Go concept which also incorporates an AR mirror to let customers virtually try on make-up.
The integration with the widely used WeChat system makes the process as quick and seamless as possible for customers. Meanwhile, the machines make it easy for shoppers to have a little retail experience without having to go into a store and spend lots of time testing and trying things. Vending machines help retailers to capture sales they might not otherwise.
Clearly there are a lot of ways that retail can make use of the vending machine. It doesn't have to purely be a sales platform but can also help with awareness. In 2015, Fashion Revolution ran its 2 Euro T-shirt social experiment which saw customers able to buy a t-shirt for just €2.
When they went to make their purchase though, they were shown images and stats about the human and environmental cost of cheap fashion. They then had the option to buy or donate with many choosing the latter once they'd been made aware of the facts.
Other brands like Lululemon have used vending machines to gather customer information in exchange for free gifts. This data can then be used to inform its strategy and product choices. Nike also offers up freebies at its Nike by Melrose store in LA via a vending machine as a reward for its loyal Nike Plus customers.
Last year, whiskey subscription service Whisky-Me launched a vending machine for the hard stuff at London's Napoleon Hotel. The machine lets customers buy a pouch of whiskey, choosing from a range of rare or exclusive single malts. To purchase you need to first get some tokens from inside the hotel, which helps stop underage purchases.
Whisky-Me is run by the same people who founded the Black Rock whiskey bar, which is also located at the Napoleon. As such it's a great marketing initiative for both the subscription service and the bar. Customers who may be unsure about subscribing can try before they commit; customers who love the whiskey may be encouraged to subscribe; customers who have enjoyed the drinks in the bar might buy a pouch to take away; and those who buy from the machine may be encouraged to come back and try the bar. Win-win all round.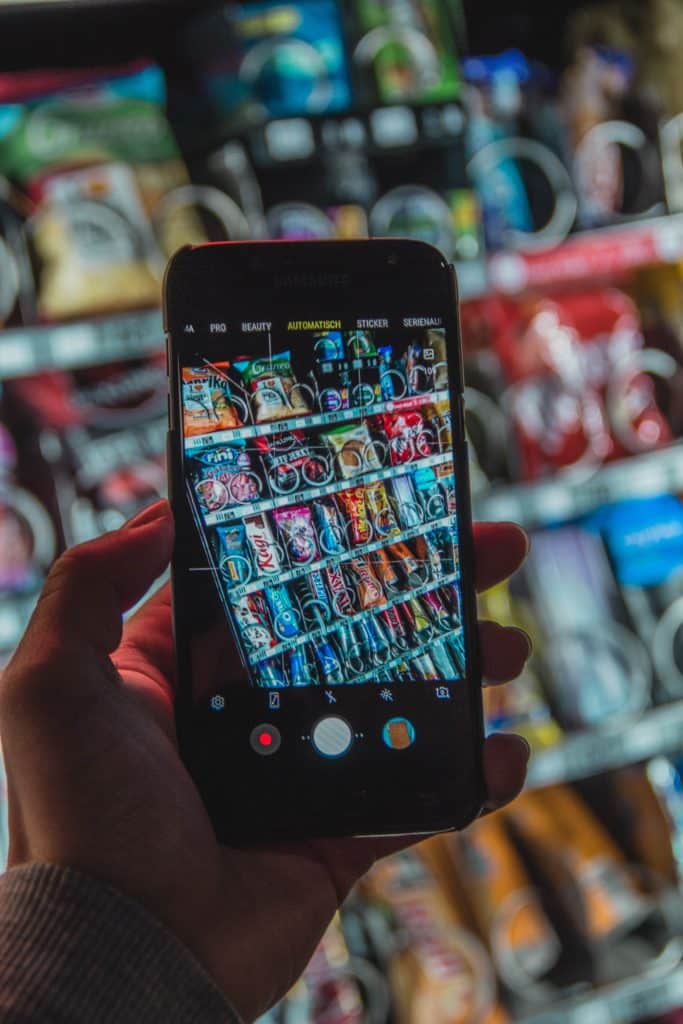 Where could vending go?
The ultimate culmination of retail vending could well be Vitamin Warehouse's vending machine-only shop in Australia. All of the products sold are displayed in vending machines. While the range is similar to other stores in the area, the products can be sold at a lower cost because staff aren't required to sell them. The store also sees the machines as helping insure against theft as everything is safely locked up. And because everything is in machines it can operate 24/7.
If you think about it, a vending machine-only store is a simpler version of a staffless, tech-powered space. Brands that are keen to get onto the automated bandwagon may find that, actually, a vending machine could serve their purposes just as well, or better, for a lower investment.
Ultimately customers want a slick, simple, convenient shopping experience. The vending machine can offer all of that. It's also a flexible choice for retailers. It can serve as a fast lane shopping experience, a piece of theatre, an extension of opening hours, a testbed for products, a data-gathering exercise, a new brand location and more.
The vending machine has been a staple for over 130 years. If brands keep innovating like this, while adhering to its inherent principle of convenience, then there's no reason why it won't be around in some form in another 100+. It might be time to consider what they could do for your business.