Retail
The unknown technologies retail needs to be aware of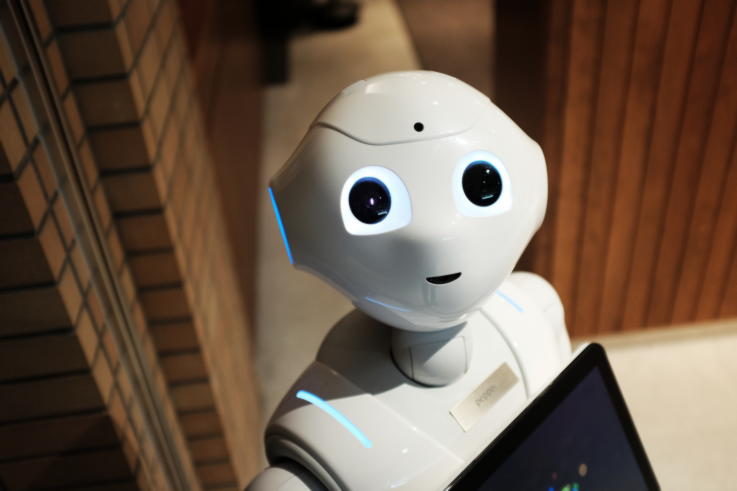 Augmented reality, virtual reality, 3D printing – who hasn't heard of these new technologies by now? Although they may not have gone truly mainstream as of yet, they've become a familiar part of our language – we know what they are and what they can do, even if all the use cases haven't been identified yet.
There was a time though that these were largely unknown technologies. The sort of thing that you might come across in an article or report, something experimental that was being explored and hyped up, but the applications for which weren't really realised.
Today there's a whole host of other technologies and developments that are flying under the radar, but are slowly and steadily being tweaked and improved and tested and brought closer to mainstream adoption.


The Hype Cycle
It's technologies like these that world-leading information technology research firm Gartner is tracking. Every year the company publishes its Hype Cycle report on emerging technologies, which aims to cut through press and investor hype to highlight the developments that have genuine commercial potential.
According to Gartner, every technology goes through five key phases in its life cycle, from the breakthrough that kicks things off (innovation trigger), to the point where early successes raise our expectations for the tech (peak of inflated expectations), before entering the stage where it fails to live up to those expectations (trough of disillusionment). If it's not abandoned at this point, usually we start to find increasing numbers of use cases for the tech and it becomes more widely understood (slope of enlightenment), before breaking through into mainstream usage (plateau of productivity).
The Hype Cycle uses a graph to show which stage each technology is at and how many years it may be before it reaches wide adoption, which can help companies decide if and when to incorporate it within their businesses.


What do these lesser-known technologies mean for retail?
Gartner's latest Hype Cycle report (see graph above) reveals the developments that we should be paying most attention to now. Notably Gartner says these come under three main trends – transparently immersive experiences, the perceptual smart machine age, and the platform revolution.
Some of these technologies you may have heard of, many you may not have, but all of them could have serious implications for retail in the future. As Gartner's Research Director Mike J. Walker said of the report: "This Hype Cycle specifically focuses on the set of technologies that is showing promise in delivering a high degree of competitive advantage over the next five to 10 years."
So not to be ignored then. To help you make sense of it all, we've outlined everything you need to know about the top tech making up each of these three trends and what it means for retail:


Transparently immersive experiences

4D Printing
What is it?
You're probably aware that 3D printing lets you 'print' a real-life 3D object layer-by-layer from a digital design or model – 4D printing adds time in as another element. This means that the printed object can transform or change its shape in a pre-programmed way in response to stimulus. It could be that it gets bigger or curls up or stretches out for example. Development is being led by MIT's Self-Assembly Lab and Stratasys, so there's some top brains working on it.
Why is it exciting for retail?
4D printing has the potential to not only change the products that you sell, but also the environment that you sell in. Imagine a jacket that when wet changes its shape to let water run off, or change colour in response to light? What about flat-pack furniture that assembles itself on arrival? And then imagine if your store displays could do the same? Could an outside stand or pop-up change shape in response to bad weather? The range of applications are potentially only limited by imagination, which makes it an exciting one to watch.
Current stage on Hype Cycle: Innovation trigger
When does Gartner think it will go mainstream?
More than 10 years from now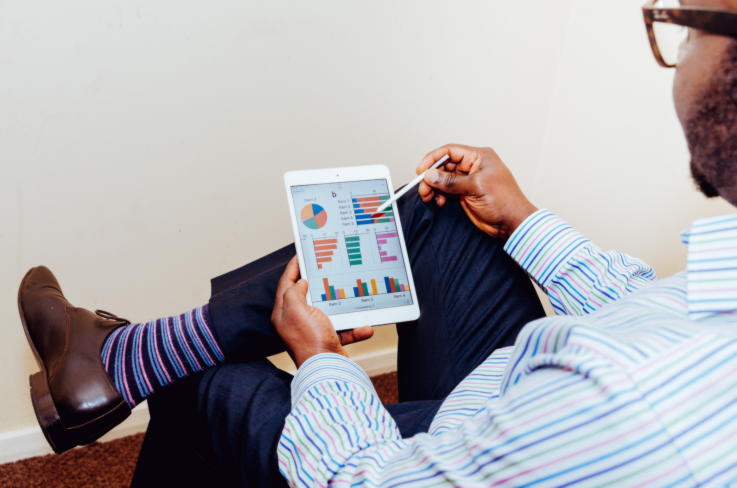 Affective Computing
What is it?
Affective computing is all about devices that can detect, interpret and respond to human emotions. The aim is that these systems can understand all sorts of user inputs, from speech to gesture to facial expressions and posture to figure out the user's emotions and then respond in an appropriate way.
Why is it exciting for retail?
Being able to understand your customers' emotions could be very useful in a number of different ways. You could identify how a customer felt about an advert or product recommendation shown on your in-store digital display. If their emotions were positive you could send in an assistant to help drive home the sale, or if they respond negatively you could change the display to show something else.
This type of tech is already being utilised to some extent in initiatives such as Bentley's Inspirator app. Customers watch a short series of videos on an iPad which tracks their facial expressions and adjusts the journey according to their responses. It then recommends the perfect Bentley for them, down to seat and paint colour.
Equally, imagine if you could figure out how a customer was feeling as they entered your store and tailor your service towards that. Or a billboard that shows your adverts to customers that display the appropriate emotions, for example showing a coffee shop ad to someone displaying the signs of tiredness.
Current stage on Hype Cycle: Innovation trigger
When does Gartner think it will go mainstream?
5-10 years

Nanotube Electronics
What is it?
Nanotubes are, as the names suggests, nano-sized tube-shaped structures made of carbon atoms. They have a number of properties including electrical capabilities, can conduct heat and are incredibly strong. This gives them a lot of potential applications in electronics, among other areas.
Why is it exciting for retail?
Nanotubes are touted as the replacement for silicon in computer chips, which could mean smaller, faster and more efficient devices and electronics in the future. In which case retail won't be the only industry to benefit from their use. Picture any of the tech that you're using in your store or back office and imagine the possibilities if it was smaller or cheaper or could do more. Nanotubes could also help accelerate the mainstream adoption of new tech like robotics in retail.
Current stage on Hype Cycle: Peak of inflated expectations
When does Gartner think it will go mainstream?
5-10 years

Volumetric Displays
What is it?
Volumetric displays enable a visual representation of an object in 3D, which can be viewed in 360 degrees by subtly changing as the viewer moves around them. Unlike the 3D we are familiar with today they don't require any special glasses or tools to view them. Volumetric displays are either swept volume displays, which combine 2D slices of projected imagery to make something 3D, or static volume displays which use a contained mass of transparent elements that can be activated. When this happens they show a solid pattern or object.
Why is it exciting for retail?
Volumetric displays have all sorts of applications in visual merchandising and product display. Working much like a 3D hologram, they can showcase products without any physical item being there – helpful for small spaces where perhaps a full range can't be on display, or simply to free up space for better experiences. If customers can cycle through different products through volumetric displays then it eliminates the need to have a physical representation there. They can also be used to show prototype products that aren't yet available, or let customers view products that are out of stock.
They could also help make more interesting in-store adverts and displays, from mannequins that can quickly be changed out into different outfits, to displays that interact and move.
Current stage on Hype Cycle: Innovation trigger
When does Gartner think it will go mainstream?
More than 10 years from now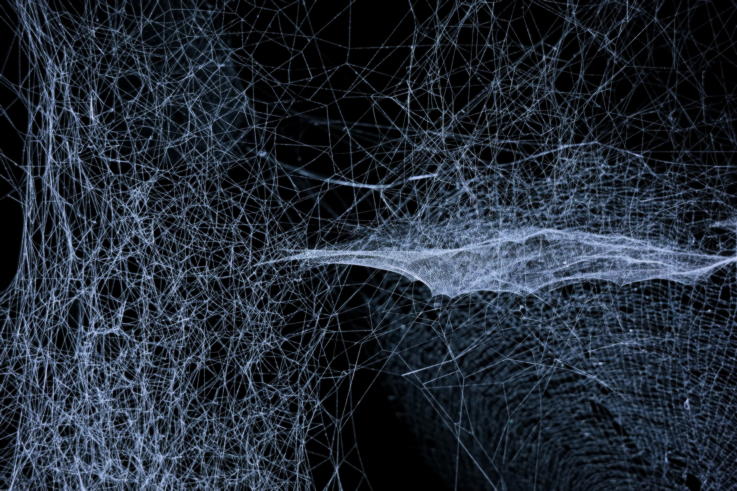 The perceptual smart machine age

Cognitive Expert Advisors
What is it?
AI and cognitive computers can learn from interactions, understand natural language, build knowledge and generally interact more like humans. This capability is being used to develop expert advisors – systems that can provide relevant recommendations of items, information or services based on the context of what the person is asking for.
Why is it exciting for retail?
Smart advice presents some interesting opportunities for retailers when it comes to product recommendations, issues or queries. The smarter these systems become the better, and more naturally, they can respond to inputs whether that's directly from customers via the likes of chatbots, or from sales assistants placing They may also serve as the basis for the development of apps designed specifically to help with a certain challenge or query, and processes for narrowing down options when searching for products online.
When will it go mainstream?
5-10 years

Context Brokering
What is it?
Context brokering is all about creating contextualised online experiences for users on all channels and devices that they choose to use to engage with a company. Essentially it's about capturing all sorts of insights, not only whether they are shopping on a mobile or desktop, but what the weather is like, what time it is, location, to create a personalised experience.
Why is it exciting for retail?
This is an extension of the omnichannel idea that has been a big focus in retail in recent years. With more and more data available to them, retailers who can leverage that to figure out context can serve their customers with better deals, content, product recommendations and more. Imagine if you can understand exactly why a customer is looking for a certain item, why they're returned something, why they've abandoned their basket and you can respond in the best possible way. Personalised brand experiences are going to become an ever more important point of differentiation and context brokering is likely to be a part of that.
When will it go mainstream?
5-10 years

Conversational User Interfaces
What is it?
If you're familiar with chatbots or virtual assistants like Siri then you'll have some idea of what a conversational user interface (CUI) is. Basically it's a way to communicate with a computer through conversation. These systems use artificial intelligence, natural language learning, voice recognition and contextual awareness to respond to spoken or written requests and commands.
Why is it exciting for retail?
Retailers are already exploring chatbots as a way of serving customers or offering product recommendations, but as AI and natural language learning keep on improving the sophistication of systems like this will keep improving. In the future you might be able to ask your phone to suggest 'dresses for Mike and Amy's wedding' and it will not only check your calendar to find out when the wedding is (spring, summer, winter), but may even use knowledge about your relationship with Mike and Amy to tailor its suggestions.
The same technology could easily be used in stores, for example within in magic mirror or smart fitting rooms to suggest products or recommend matching accessories for something you are looking at buying. They may even be able to pull up old purchase history so that you can say 'show me tops that go with the black trousers I bought last week' and the system will understand. The ability of CUI to understand the meaning behind what they're asking for presents a huge amount of opportunities to better serve customers;
When will it go mainstream?
5-10 years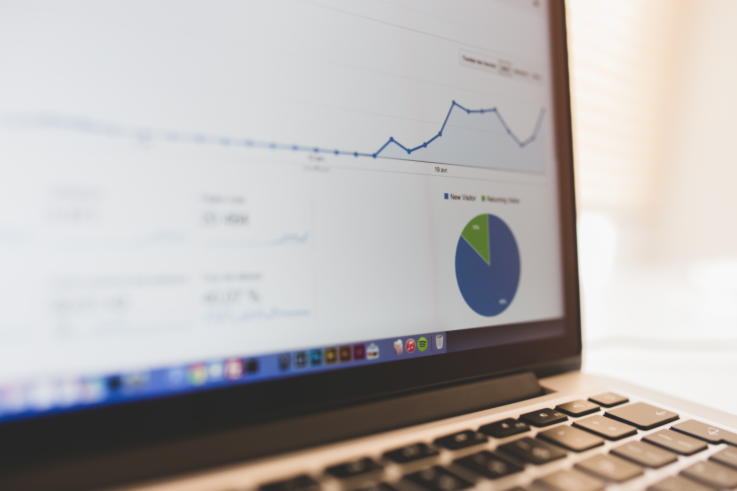 Data Broker PaaS (dbrPaaS)
What is it?
PaaS stands for Platform as a Service, a type of cloud-based platform that lets you develop and manage applications without having to build or look after the infrastructure that runs them. Data brokers gather, analyse and license information to other parties, which is usually done through an API (a set of rules and tools for building applications). So a Data Broker PaaS is a platform that lets you license information to use in the development of applications.
Why is it exciting for retail?
Again it's the possibilities that are interesting for retail. There are companies out there that have a huge amount of data on the public, their habits, likes etc that could prove useful to retailers if they could access it and use it as part of their offering. Data Broker PaaS may also help retailers looking to develop applications but struggling with the technical side or gathering enough meaningful data to make it work.
When will it go mainstream?
5-10 years

Enterprise Taxonomy and Ontology Management
What is it?
Taxonomy and ontology models are ways of defining a subject. Taxonomy uses hierarchies to classify a subject, with each level further defining the one above eg flower is more specific than plant and tulip is more specific than flower. Ontology defines topics in context of their relationships with and properties of other topics – it can help manage company information by understanding how different areas relate.
Why is it exciting for retail?
Managing data is becoming ever more difficult as we generate, and have access to, more and more information every day. Implemented in the right way taxonomies and ontologies can enables retailers to instantly access information based on context and see what might also be relevant. This could prove a major bonus in providing personalised and useful experiences to customers.
When will it go mainstream?
More than 10 years

Personal Analytics
What is it?
This refers to individuals analysing and exploiting their own data in order to meet objectives or deliver benefits.
Why is it exciting for retail?
There's a couple of different potential uses for personal analytics in retail. On the one hand sales assistants armed with tablets could analyse data about clients as they enter the store to personalise their experience, eg how often they visit, what they normally spend, when they last shopped there. If it's been a while since their last visit a tour of new products might work for them, whereas if they are a regular customer then a bonus or upgrade could be appreciated. Equally, stores could empower customers with their own information, past purchases for example, in order to help them when shopping for other items.
When will it go mainstream?
5-10 years

Smart Data Discovery
What is it?
This next-gen data discovery offering delivers insights from advanced analytics without the need for data expertise. At present data is predominately discovered through visual-based and search-based processes. Smart data discovery enables computers to link data from different sources and to understand it. As such, discovery of data is seamless, and contextualised for the use case, which means it knows what the data means and how best to use it.
Why is it exciting for retail?
Like most businesses, being able to find and understand data as quickly as possible is a real boon for retailers wanting to understand trends and how better to serve their customers. Being able to get tailored data results for their specific use cases, without any significant analytics expertise, will help accelerate its use by retailers (the majority of which may not have a specific data/analytics team). This information can help power services and applications, for example how information relates to questions inputted by customers.
When will it go mainstream?
5-10 years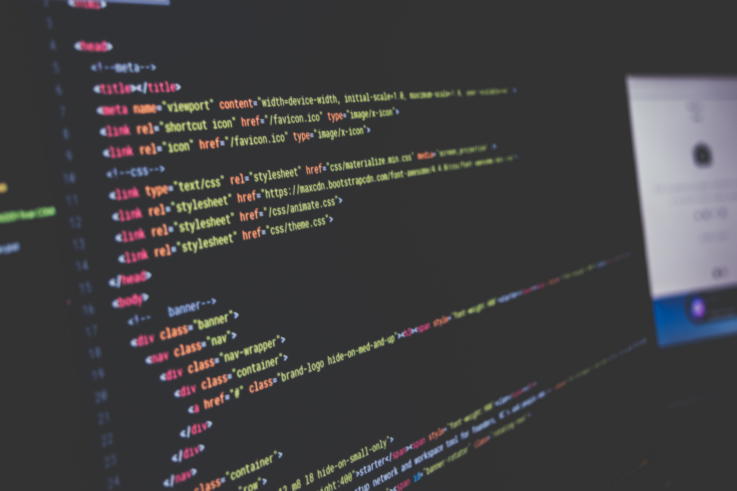 Smart Dust
What is it?
Smart Dust is made up of microscopic air-borne sensors or 'motes' that can take readings and wirelessly relay them to a computer. They can also be used to communicate with computers, a bit like tiny beacons. Most applications being explore currently are agriculturally and industrially focused, but there is even talk of using neural smart dust to create interfaces between machines and brains.
Why is it exciting for retail?
Where to start? Smart dust could be used to automatically monitor in-store, transportation and warehouse environments and understand changes in temperature, light, humidity, chemical components, as well as energy usage. It could also be used to track inventory and where it is at any one time throughout the logistics chain, or where customers are in your store. The small size of the motes will, in theory, make them impossible to see and easy to deploy in all sorts of spaces that may benefit from monitoring and reporting activity.
When will it go mainstream?
More than 10 years

Smart Robots
What is it?
We all know what a robot is. Smart robots use AI to learn from their environment, experience and human behaviour to automate tasks.
Why is it exciting for retail?
Robots are already being used in retail and this is set to continue. Whether that's robot guides to show customers where items they want are in store, robots that man tills or operate warehouses, there's a lot of scope for robots to streamline retail processes. They could also enhance interactions between human staff and customers, for example fetching samples of items as they're discussed or delivering orders to warehouse staff to be pulled for collection.
The AI capability of these smart robots means that they will also learn from their environment offering the possibility for them to identify regular pain points, like rush hours in-store, and respond accordingly.
When will it go mainstream?
5-10 years

Smart Workspace
What is it?
As the name suggests, this is the development of 'smart' workspaces, working environments that digital innovations like the Internet of Things (IoT) to improve information sharing, communication, security and management. They make use of multiple devices, the cloud and mobile technologies.
Why is it exciting for retail?
At present physical stores are still focused on a broadly non-digital process – someone picking up an item and handing over money in exchange for it. The shift towards smart workspaces helps retailers do this in a better fashion, whether that's freeing staff from fixed till points by implementing tablets or using smartwatches to alert them when customers need help. A smart retail workspace may have digital pricetags that can be tweaked on the fly, enable managers to pull up all sorts of information about the space and access reports on the stock in the warehouse. It's about bringing together all parts of the retail ecosystem through the use of digital technologies.
When will it go mainstream?
5-10 years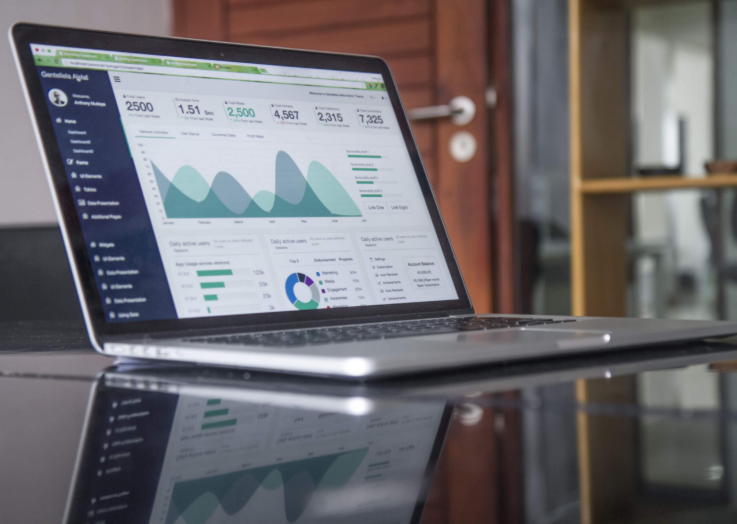 The platform revolution


Neuromorphic Hardware
What is it?
These are computer chips that are modelled on how the brain works. The chips are built with a digital version of neurons meaning they can communicate in parallel and process incoming information, making them ideal for powering true AI. For example they can process sensory data such as images and sound, and can learn from it, adapting the response accordingly.
Why is it exciting for retail?
Some think that neuromorphic hardware could mean that devices like smartphones become cognitive, learning from your habits and locations visited. In which case in theory one of the habits or regular actions that your phone could learn is your visits to retail spaces. If you buy a coffee from Starbucks every morning then your phone could learn that and automatically send through your order as you're walking towards the store.
It could identify when you are walking past your favourite stores and let you know of new offers or products that might be of interest. It could bring up your digital loyalty card, or let you know of any bonus ready to redeem, or your digital payment wallet as you approach the till. And of course these chips could also power your in-store tech and back office systems, learning when the stores busy periods are and automatically directing more staff to the tills. They could help with displaying personalised content on digital ad displays, and all of these decisions could be processed as quickly as a human brain.
When will it go mainstream?
More than 10 years

Software-Defined Anything (Sdx)
What is it?
This is a catch-all term for giving software more control over devices or multiple pieces of hardware. It means it can bridge the gaps between different systems and pieces of hardware to create a network that can be centrally managed as a whole. A good example of this is the Internet of Things (IoT) and the connected home where programmes are able to control different pieces of tech and how they interact.
Why is it exciting for retail?
Being able to centrally manage disparate systems is an exciting prospect for retailers who may be dealing with different legacy offerings. Given the expense involved in implementing new systems, especially for large business with multiple locations, it could help retailers with the challenge of staying up-to-date with new developments, for example letting managers control till points from an iPad or access store data on the move.
When will it go mainstream?
2-5 years

Software-Defined Security
What is it?
This model sees data security processes controlled, managed, automated and monitored through the use of software. It's used typically in security set-ups with little or no hardware, which instead make use of cloud computing and virtualisation, giving users a network-wide security view. It makes it easy to scale up the security operations, adding new devices and processes as needed, which will be governed by the same rules.
Why is it exciting for retail?
With more and more retailers implementing systems that rely on the cloud, software-defined security lets them implement company-wide security policies that can be automatically carried out. It may prove particularly useful for retailers that don't have a massive IT resource as it will enable them to centrally manage policies and view anomalies. For example if a retailer rolled out iPads to staff for use in-store they can tie a security policy to the device which will then automatically run.
When will it go mainstream?
5-10 years
What do you think of the technologies highlighted by the Hype Cycle? How many are you familiar with? Which seem the most exciting for retail? Let us know your thoughts in the comments.
Find out more about the latest trends in retail by taking part in one of our Insider Trends retail safaris.