Interviews
Sprinting ahead: SprintPack's Peter Somers tackles ecommerce logistics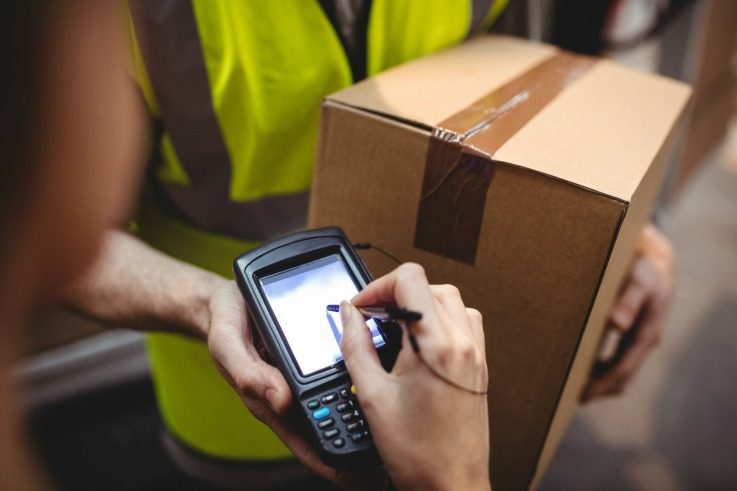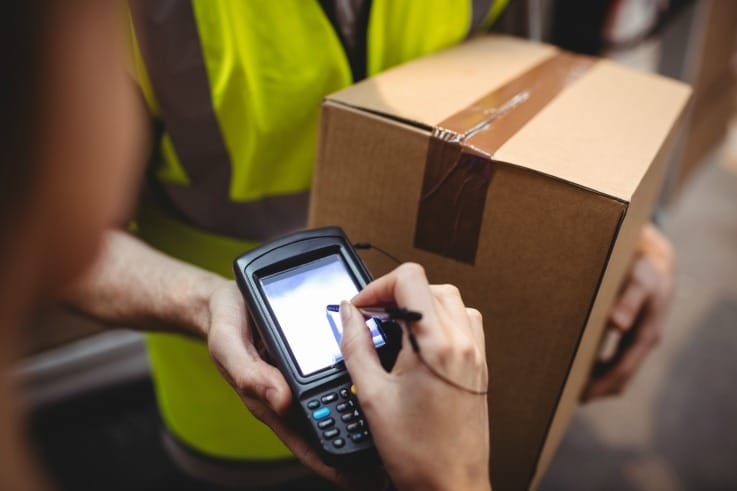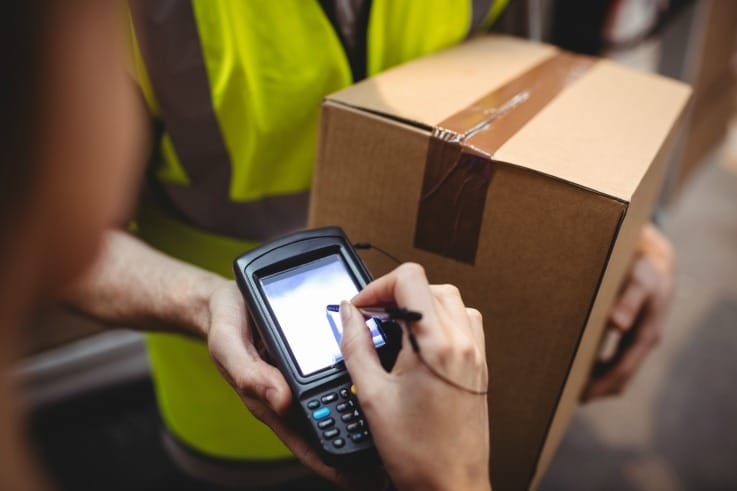 Founded in September 2015, SprintPack may be a relatively young company but its ecommerce logistics solutions have already seen exponential growth. Backed by decades of expertise and working across the logistics value chain, its fulfilment options help companies to bridge the international delivery gap. Or even to enter the ecommerce world.
Former Belgium Post (Bpost) Executive Committee member and Head of Parcels & International Peter Somers, tells us about his new venture, where he sees the future of delivery heading and opening up global gateways:
Can you explain what SprintPack does in a nutshell?
SprintPack has a couple of different focal points – the first is cross-border intercontinental small packages for ecommerce where we act as a gateway to Europe. We began offering this service in China in 2016, and are shipping on a daily basis from two gateways.
The only lane we have opened in Europe today is in the UK, because it's the most important export destination out of China. Around 40-50% of delivery volumes that go from China into Europe go to the UK. We initially focused on untracked, small, lightweight and low-value parcels, but are also opening a tracked parcel solution for e-tailers with more valuable goods than the very cheap ones that are bought online now today.
We plan to gradually open up lanes from China into other countries in Europe, and then even further to cover the Americas. Within a few years we hope to have a 360-degree global offering for Chinese e-tailers on last-mile solutions for ecommerce packages. Once we build Chinese volumes into Europe, we will also look to replicate that for US-based e-tailers from 2018.
The other focus point is a full ecommerce logistics offering for European e-tailers. Initially focused on Belgian e-tailers, this is a fully integrated solution including building the webshop, doing the warehouse, pick and pack, injection to the last-mile delivery networks, the returns, the e-invoicing and the customer service.
Belgium is a very small market in terms of ecommerce, and lagging behind enormously compared to the UK, Germany and France for several reasons. One is it's a small country and it's a bilingual country, so you have the Dutch-speaking community and you have the French-speaking community. The Dutch-speaking community can find what they need on Dutch websites out of the Netherlands, and the French-speaking community can find the things that they need on the French websites.
This meant in the past there wasn't much ambition among pure play offline retailers in Belgium to go online. The market is now catching up with growth rates for the last two years above 20%, which is higher than in some of the surrounding countries.
We've already signed up 50 e-tailers and year-on-year growth rates are between 40 and 50 percent. We can bring the retailer live with a webstore in just three months. If retailers do it themselves it can take them a year to build and cost up to five times the price of what we can offer.
Ours is an easy offer that takes all the pain away from a retailer around integration, so the only thing they need to worry about is selling and marketing their products.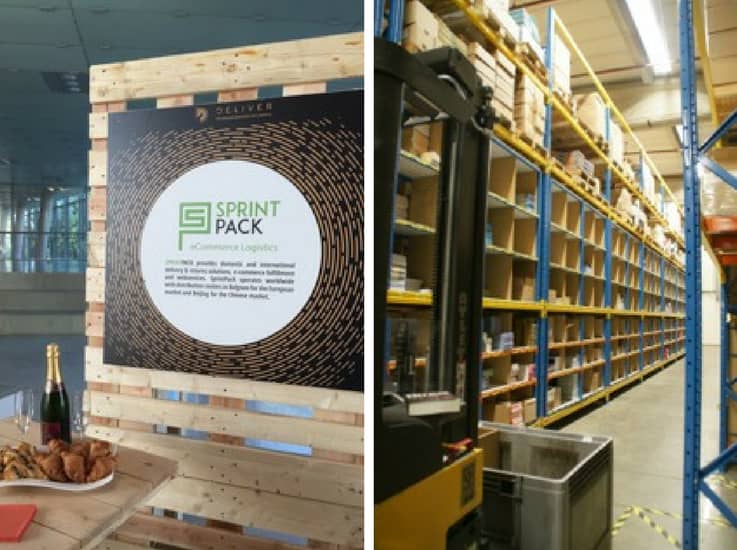 Image courtesy of SprintPack
Are there other markets this would also work in?
We started in Belgium, but we're now moving into offering the same thing in the Netherlands, which is a much more mature market with greater volumes, but that also means there is much more competition. There are certainly plans to replicate the same kind of solution in other markets and my dream is one day to cover Europe with fulfilment activities.
What is the major point of difference for SprintPack compared to the delivery services already out there?
The main difference is that we're not a last-mile player. We use last-mile players like PostNL, GLS and Royal Mail as subcontractors for last-mile delivery and returns. We organise all the different elements of the value chain and create a well-orchestrated end-to-end solution out of China into the UK. With us delivery takes five days end-to-end, which is pretty fast for these small and lightweight items. In Belgium, we can offer the whole value chain for selling products.
How will delivery evolve in the next 10 years?
I think if you look at Belgium, we can offer next-day delivery for something ordered today because it's a small country and we can cover it in 24 hours. In China we offer five-day delivery, which is fast compared to the competition where delivery can take 20 days
We have the same ambition of speed as Amazon, and what they're doing is going to trigger the whole market. Amazon is continually pushing that period of delivery time. Amazon Prime Now has an offer of 20,000 items that can be delivered within the hour to your home.
This is not yet the norm, but I believe that in three years from now, same-day delivery will be the new norm. That means that the whole logistics chain will need to change because currently everything is based on an overnight system in transport, in distribution, in the warehouse, and that won't be the case anymore.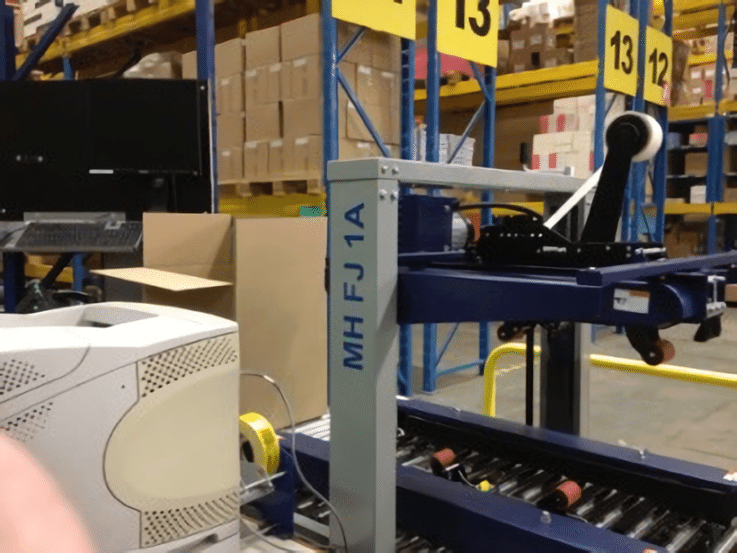 Image courtesy of SprintPack
How do you think same-day delivery will be achievable? What will be different to make it work?
If you look at the delivery process now, an order comes in during the day, it's picked in the afternoon or the evening and then it's handed over to a last-mile delivery player like PostNL. It sits there overnight until people wake up in the morning and go and deliver it.
If you think we are transforming that operation process, you could well imagine that all the orders that come in the morning will be picked in the afternoon and will be handed over to the last-mile players who will deliver in the evening on the same day. It means that you can accept orders until 2pm in the afternoon and still have it at 7pm at your doorstep. That I believe is what is going to happen.
Delivery within an hour is a nice marketing gimmick, but it's not something you need as a consumer. Same day isn't really needed either, except for urgent orders, but that will be the driver. Amazon will be the driver of that changing environment of faster deliveries and same day delivery.
In three years, what proportion of the world do you think will be able to have same-day delivery?
Even today, the majority of the flows are not going to rural locations yet, the shoppers are the people living in the cities, so the majority could have same-day delivery. I think there will be a two-way model where an overnight system will still be possible and needed because you cannot reach the whole of the UK on the same day from one fulfilment centre location.
What you will see there will be more, smaller fulfilment houses. That's what Amazon is also doing. They have more than 150 fulfilment houses, and they don't have one in a certain country; they have many to cover the areas and be able to ship very fast out of that fulfilment house to the consumer. All of the main cities in the US, the UK, Germany, France, Canada, Australia will have the same-day solution. In China it's almost already the case.
Then, on top of that, there will be many, many, many new volumes of things that will be bought online, which are not the case today. I think the main growth area will be online food shopping and that's what you see already happening in the US and the UK with the Amazon Fresh, Tesco, Ocado, and Waitrose's of the world. The number of grocery deliveries they already make today to households is massive and it's recurring volume. We buy groceries weekly, but most people don't buy fashion and shoes every week.
How do you think manufacturing is going to change? How have you planned for this?
If you look at what is happening with 3D printing, people are wondering about whether production will transfer from China or Vietnam to Europe to be close to the consumer. I think that's possible that you will see a shift, but only for the top-end of production – personalised printed shoes and clothes.
It's like drones; it will happen for sure. I think there is a market for 3D printing, and as 3D printers become faster and cheaper they have more possibilities. But will it take over the whole production of everything which is now done in the cheap labour countries? I don't think so. I think the majority of the items that will be produced will stay in the cheaper countries.
Given China's exponential growth, is there much flow from west to east?
When I was at Bpost, I was the first in the European market who was capable of bringing milk powder to China. The first small online businesses in Europe started to sell the milk powder online to Chinese mothers, because there was a contamination of Chinese milk powder in the Chinese market. And mothers with a little bit of money wanted to buy secure and safe milk powder for their child. That was a new business that started with Dutch milk powder being sold online in China and it became huge. Everybody was focusing on it.
From there, another new business started in selling other healthcare products as Chinese mothers questioned whether what is produced in China, even if it's not contaminated, was safe. Now we see more and more that Chinese people also buy high-end brands online. More and more European e-tailers and brands are offering their products on platforms in China. So, there is also another flow of Europe to China, where SprintPack will play a role in the future.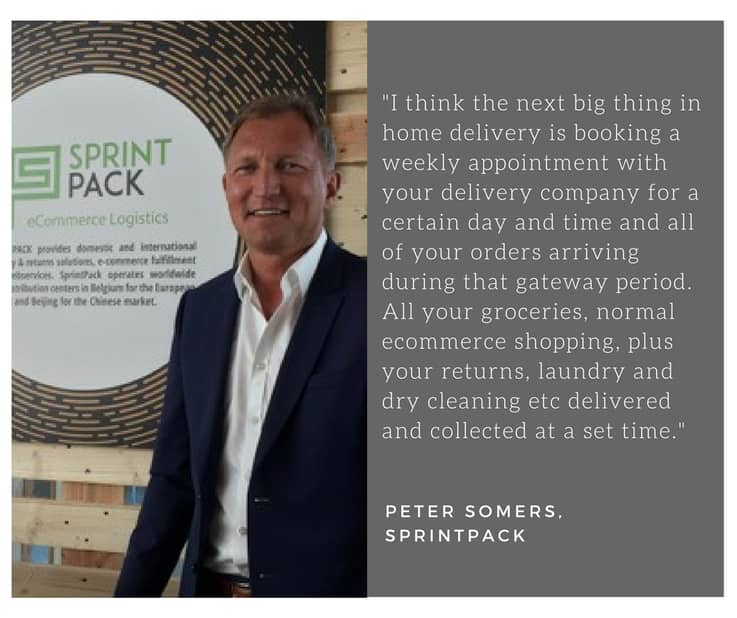 Image courtesy of SprintPack
Does the direction of the flow impact the cost?
It's cheaper to ship from China into Europe than from Europe into China. It also depends on whether you use cargo planes or whether you use passenger planes. If there is capacity on the passenger planes, then it might be cheaper than cargo and the other way around. It all depends on the capacity of the markets at a certain moment in time, the capacity of an airline, the willingness of them to fill the plane and so much more. It's a very fluctuating business; same with sea freight. The price per container is also moving with the fuel price and with the capacity of the vans, and so on.
How do you feel about delivery developments like the Amazon blimp, drones and Starship's delivery robot?
Well, it's not only Amazon. Three years ago when we first started to speak about drone deliveries, everybody was laughing at it and thought it was marketing thing; today it's happening. It's happening in China. It's happening in Australia. It's happening in Switzerland where Swiss Post is delivering packages and mail into the mountains during the wintertime when they can't reach certain regions. DHL is testing it. FedEx is doing it.
Everybody starts to do it because it's simple. The cost of a delivery by drone is estimated to be less than $1 in the US, whereas delivery by a human being with a van will be $4-6. It's just an economical thing. The acceptance of the consumer, aviation regulations etc all comes into play. But it's something that will find its way.
I don't think it will be a common thing though in the near future. A minority of the delivery volume will be done by drones; the same as with the Starship programme of delivery by small robots coming to your house. Everybody is talking about self-driving cars, so why not self-driving vans with packages? Maybe not in three years, but maybe in five to 10 years it will be the norm.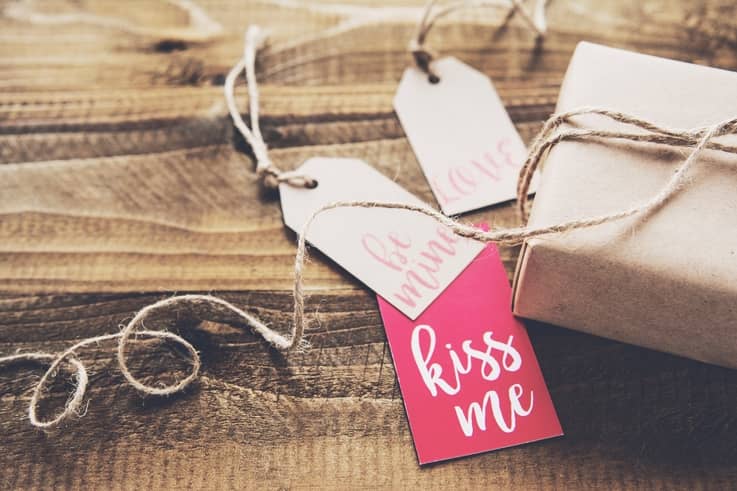 Are your plans changing as a result of this?
The only difference is the last-mile player we inject into. That last-mile player can be PostNL or a postal company today; tomorrow it could be a Starship robot or drone delivery company. For us it's the same handover, only the timing can be different from overnight to same day.
At the moment we do all warehousing and pick and pack manually, because of the smaller orders in Belgium. But if we reach critical mass we will also look at robots in the warehouse.
One of the reasons why we do it manually is because we have a lot of customers in the high-end fashion in Belgium and they want personalised packaging. The experience of the consumer when they open the package is also very important as people become more important.
We even have products where we do handwritten messages, say for a gift, which gives a personal touch to that. These kind of things will happen more and more, and new things will be developed.
Would you say actually getting into customers' homes is still a major challenge? Is there one solution of that variety that stands out to you?
I think the next big thing in home delivery is booking a weekly appointment with your delivery company for a certain day and time and all of your orders arriving during that gateway period. All your groceries, normal ecommerce shopping, plus your returns, laundry and dry cleaning etc delivered and collected at a set time. I explored this approach during my time at Bpost and I think a weekly appointment will solve all the issues about not being at home when a parcel appears, cold chain deliveries in groceries etc.
If you need something urgently then we already have the solution today in the market to have same-day delivery for that. But everything else that you need in your house, what you need to live and to eat, plus your online shopping experience will be so much easier if you know that they will bring it to your appointment on Tuesday evening at 7 o'clock. That's perfectly possible, but today, I don't see it happening.
Plus, find out how we can help you identify and discover the breakout trends in offline and online retail that will put you years ahead of your competition. Get in touch here.