Retail
8 companies shaping the future of delivery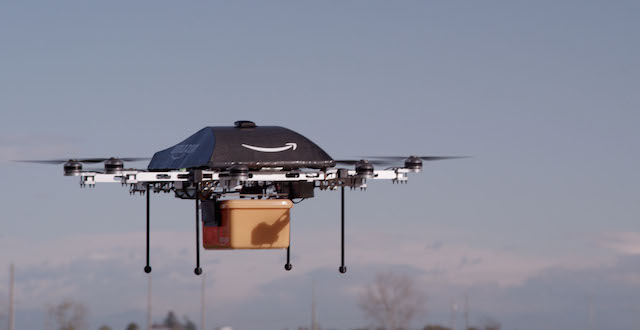 Although, at 83%, overall satisfaction with online shopping is high, satisfaction levels drop to less than 50% when customers are faced with today's delivery options. Whether it's delivery date flexibility, the freedom to choose a specified time, the option to reroute packages or whether there's a green shipping option or not, they're all getting in the way of a seamless digital shopping experience.
Knowing it's an open battlefield ready for the taking, large corporations have taken steps to make their mark and small yet very exciting companies are taking matters into their own hands. We run through the innovations you should know about when it comes to understanding the future of delivery.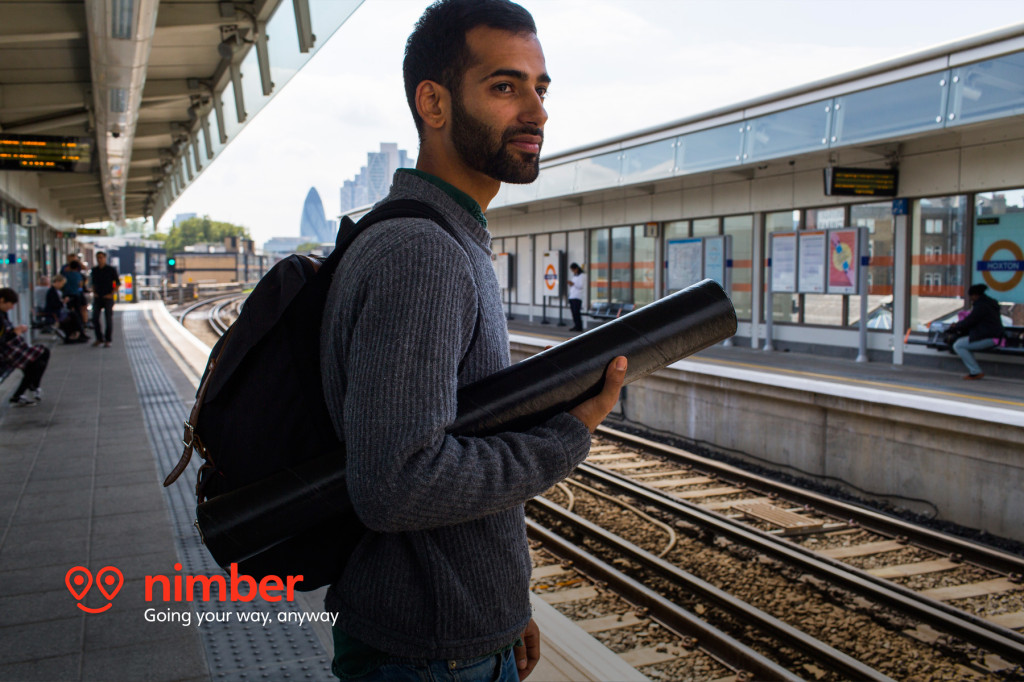 Nimber is a company whose vision of the future relies on existing capacity. A community delivery service that matches people who need to send something with someone going that way anyway, it's cost effective and sustainable. Inspired by the sharing economy in Norway, Nimber is not only looking to expand their business model to new initiatives and the food sector, but offer more of a personal experience along the way.
Read our interview with Nimber here.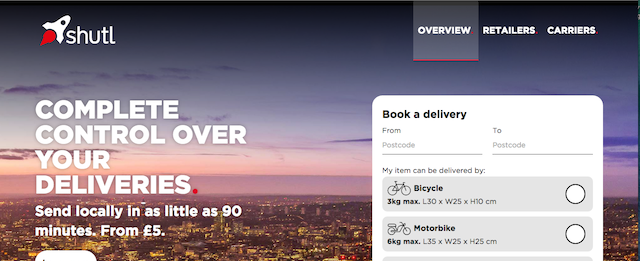 Shutl's fastest delivery time stands at just under 14 minutes. With a business model that revolves around giving the customer complete control over every aspect of their delivery, Shutl offers the opportunity to send and receive packages locally within 90 minutes or to choose a convenient 1­hour time slot. Having recently conducted a survey that said 91% of people valued delivery options that provide a timeslot so that they don't have to wait in all day, it's no wonder Shutl's innovations have been welcomed with open arms.
Read our interview with Shutl.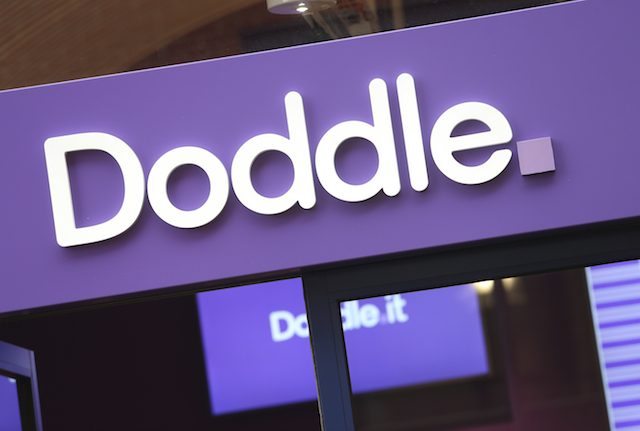 Another company rebelling against the unhelpful and often impractical 9 to ­5 delivery slots is Doddle. Also offering people the choice to receive their deliveries at a time that's convenient for them, they have physical stores in locations near railway stations and workplaces. Integrating push notifications when your parcel has arrived, as well as in­store barcode scanning for speedy service, Doddle are well on the way to wiping out the dreaded "sorry I missed you" cards.
Read our interview with Doddle.

4. Amazon Prime Air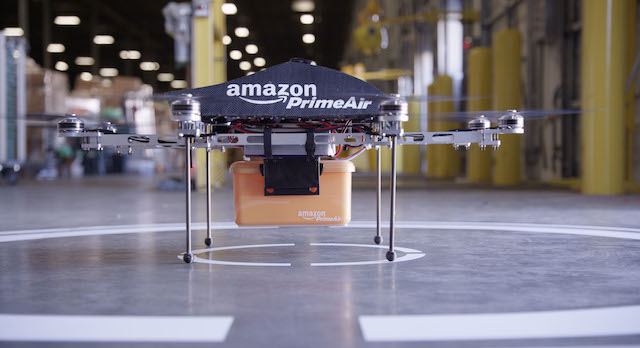 There's been a lot of talk over the past few months of Amazon's delivery drone service. A future-­focused delivery system designed to safely get packages into customers' hands in 30 minutes or less using small unmanned aerial vehicles, it's a solid work in progress. With a plan of action laid out in terms of how they'll be integrating the drones in future, it's only the Federal Aviation Administration's rules and regulations holding them back.

5. Mole Solutions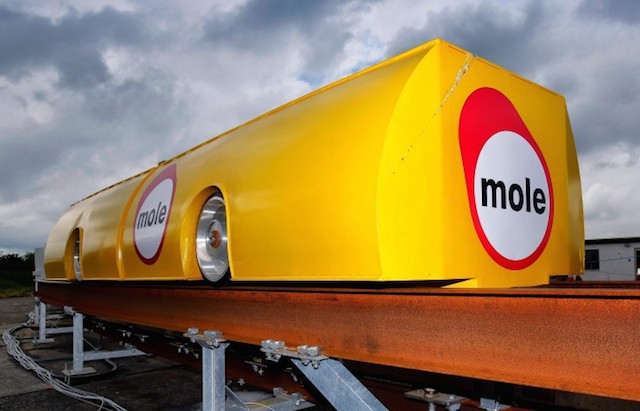 Although Amazon's future looks like one focused on airspace, Mole Solutions are taking things below ground. A freight pipeline system concept designed to move goods in customised capsules travelling under full automatic control, it's being developed to sit alongside or under existing and planned transport infrastructures. If all goes well, Mole's influence could not only cut delivery costs but also traffic congestion.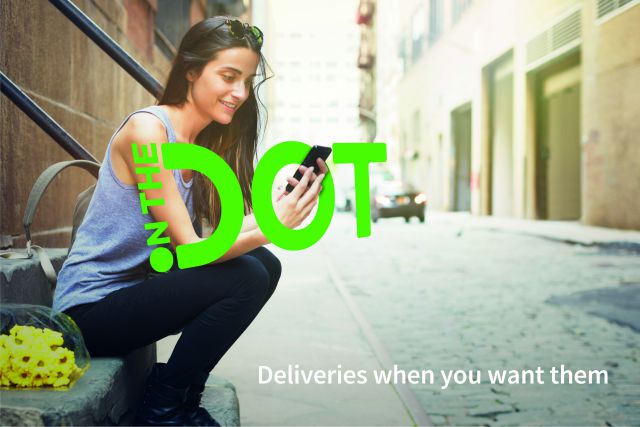 Another company at the forefront of convenient delivery is On The Dot. On a mission to give consumers back the gift of time, robust technology is combined with CitySprint's network of first­class couriers to create a delivery service that works solely around the customer's schedule. Guaranteeing to get your delivery to you within any one hour window of your choice, you can live track your parcel until it's safely in your hands.
Read our interview with On the Dot.

7. Pelipod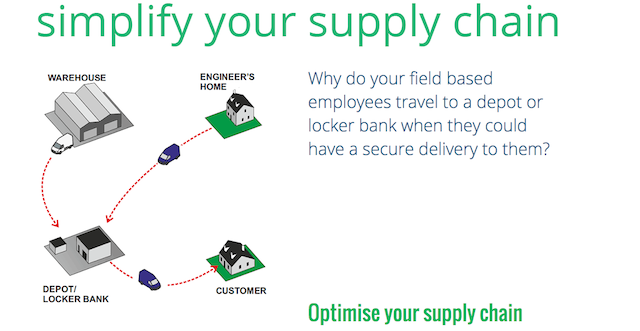 Pelipod's vision is simple. They want parcels to be delivered to the exact location where businesses need them securely, without the distant depots, locker banks or post offices. A solution that shortens and simplifies a business's supply chain, it's the first delivery pod of its kind. A secure container with electronics incorporated to ensure only authorised users have access, as well as prove parcels been delivered, failed deliveries and travelling to pick up parcels are a thing of the past. And, to top it off, carbon footprints are reduced and Pelipods are almost fully recyclable.

8. UPS Orion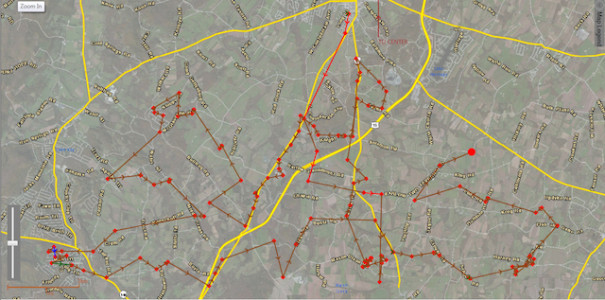 Hailed as one of the world's largest operations research project, ORION by UPS uses expansive fleet telematics and advanced algorithms to gather and calculate countless amounts of data to provide UPS drivers with the best routes. Although not strictly something of the future, as it's being used today, its influence is undeniable. With 10,000 routes optimised with ORION, UPS saves more than 1.5 million gallons of fuel and reduces carbon dioxide emissions by 14,000 metric tons.
Discover the future of retail by booking one of our trend tours. More details here.