Retail openings
The best London retail openings June 2018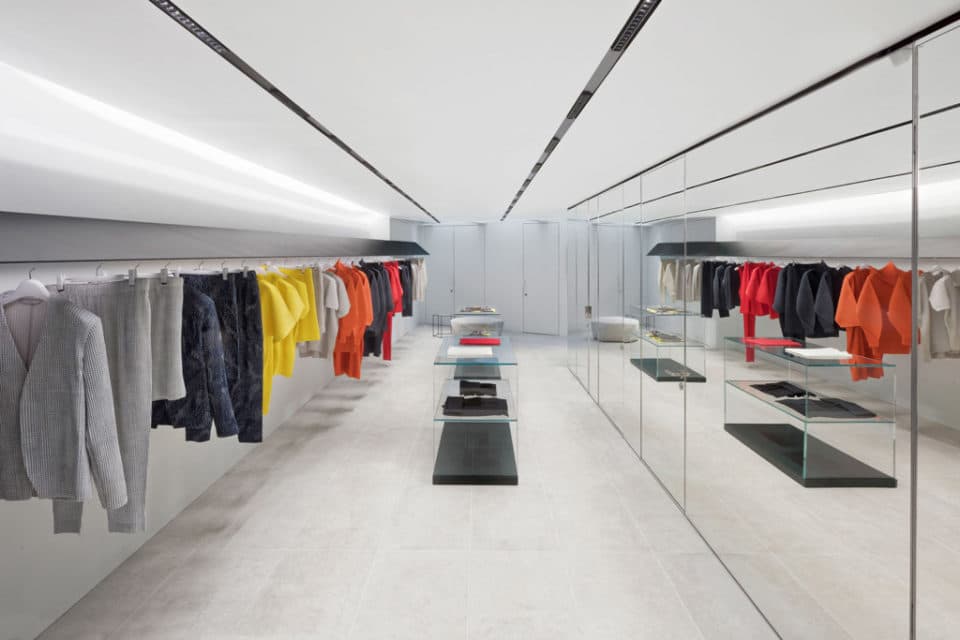 While a storm of shop closures is still taking the retail news world by storm, we're well and truly focused on the openings bringing new attitudes and innovations. It's not easy to open up shop in today's climate so show some appreciation for London's latest retail openings.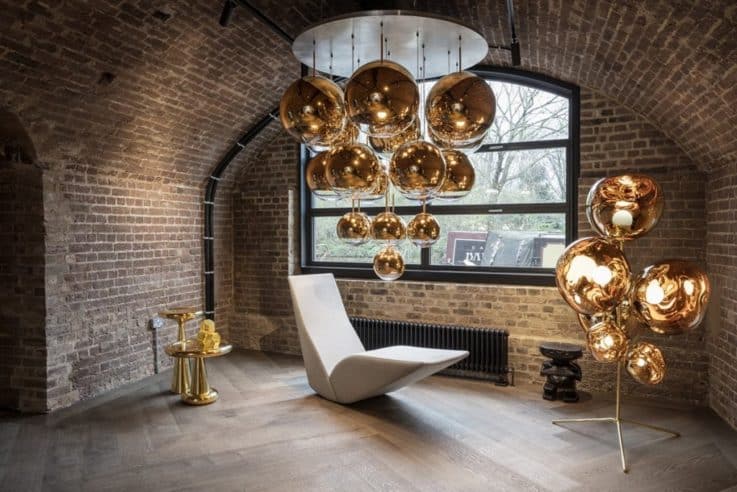 Tom Dixon
British designer Tom Dixon has opened a new flagship store in London's King's Cross, in a huge relocation of its entire premises from Ladbroke Grove. Situated in an old Victorian coal yard, the new store also houses a showroom and the Tom Dixon offices.
The 1,625-square-metre complex sits alongside the Regent's Canal near the Thomas Heatherwick-designed Coal Drops Yard shopping centre, which is due to complete in October 2018. The whole King's Cross area is currently undergoing mass development.
The retail space is home to all of Tom Dixon's collections but also includes a restaurant and cafe as well as a live manufacturing factory. The Coal Office will lead the way as a multi-disciplinary platform for innovation in design and the Factory will act as an open workshop where the team make things, test ideas, create prototypes and engage directly. Customers may even have the opportunity to make their own products to reduce manufacturing costs – now that's what we call customer engagement!
Primark
Primark is opening a new store in the newly expanded Westfield White City, spread across two floors, including some brand new immersive tech elements. The 70,000-square-foot of retail space featuring women's, men's and children's clothing, as well as footwear, accessories, lingerie, beauty and homeware.
The new store has five customer "recharge" seating areas, free Wi-Fi and 54 fitting rooms. Immersive tech elements will include two LED shop-front video windows and an interactive video wall at the entrance. The new store sees Primark's retail presence going from strength to strength.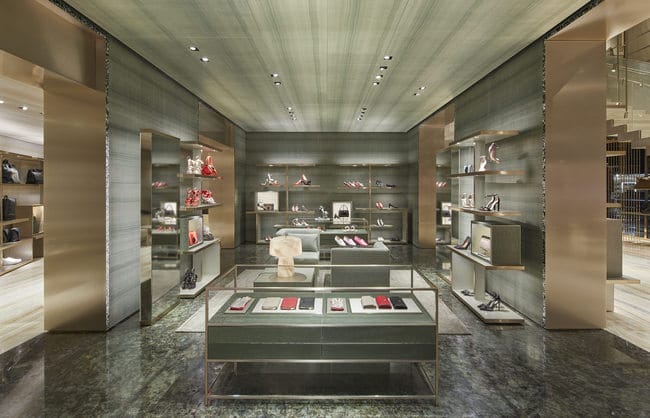 Giorgio Armani
Giorgio Armani has reopened its space on London's Sloane Street, after combining the adjacent Giorgio Armani and Armani/Casa boutiques. The space has undergone significant renovations to become the first Giorgio Armani location in the world to house the two brands in boutiques that are interconnected.
The 11,000-square-foot space has been designed as a new concept, devised by Giorgio Armani in collaboration with his team of architects. The boutiques feature dedicated signage and a grand total of five display windows.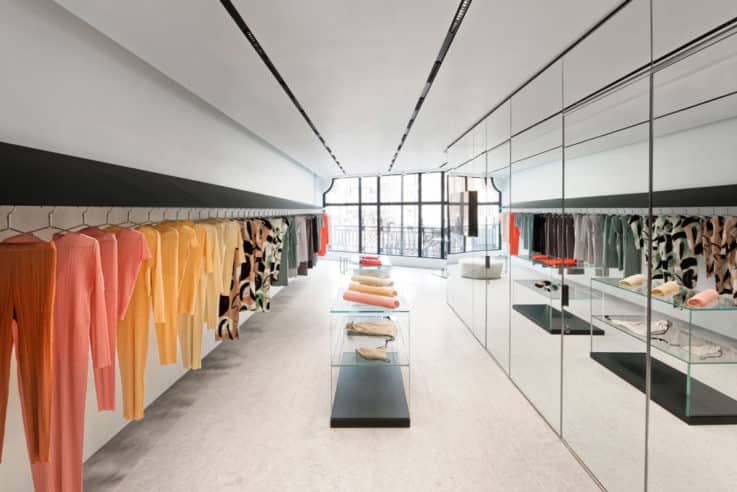 Issey Miyake
Japanese fashion house Issey Miyake will be opening the doors to its second flagship on Brook Street in Mayfair. Situated just a stone's throw away from the first flagship, the new store will showcase multiple brands from the Issey Miyake roster including the label's Pleats Please, Homme Plissé and Bao Bao lines.
Design is the focus for the brand, referencing its luxury routes, to pull in the perfect contemporary customer. Designed by Tokujin Yoshioka, the formerly restored bank is spread across three floors in a minimal setting, and combines the spirit of Issey Miyake's making things with modern architectural design.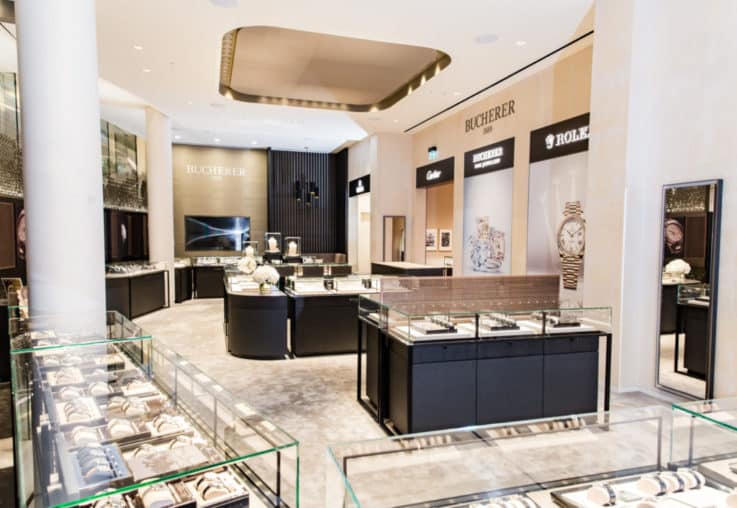 Bucherer
Swiss based luxury watches retailer Bucherer has opened a new store in Westfield White City. The store is now the largest in Bucherer's UK portfolio.
Two times the size of the previous space within the plot, the new multi-brand space features a dedicated Rolex boutique and dedicated rooms for Cartier and Omega. Bucherer's fine jewellery is also showcased in the 2,800-square-foot space. The boutique is located in Westfield Centre's luxury area The Village, where high-end brands like Burberry, Louis Vuitton, Tiffany & Co and Gucci are also situated. To stay in with the luxury look, the store design features elements from other Bucherer stores including windows from Paris, counters from Zurich and Zermatt Stores, and the curved VIP seating areas from Hamburg.
Customers will also be able to buy from a full family of the Bucherer Blue Editions – an exclusive collaboration with some of the world's best watch manufacturers – showing that limited edition productions can really be beneficial to launches.
Stay posted for the latest retail openings in New York, coming to Insider Trends soon. In the meantime why not experience the best retail spaces for yourself by joining one of our London retail trend tours? We'll show you the latest in retail trends and help you out with any questions.